Cincinnati is a city with strong ties to the old continent of Europe, built by the hands of successive waves of German and Irish emigrants. These days it's a thriving metropolis in its own right, but if you're keen to see for yourself the old world that lies across the Atlantic, then Cincinnati is an excellent launching point. Here at Hopper we've calculated 10 cheapest European destinations you can fly to from Cincinnati/Northern Kentucky International Airport. The resulting run­down criss­crosses the continent, from Budapest in the east to Copenhagen in the north to Dublin in the west, so you've plenty of choice of countries and cultures for your European vacation.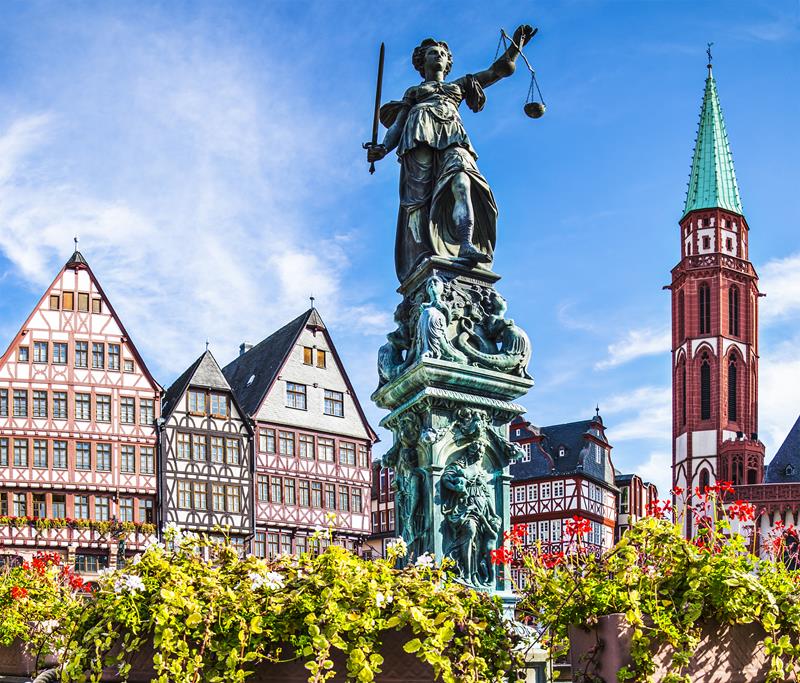 Cincinnati's long ties with German culture ­ waves of German immigration swelled the tiny town's population through the second half of the 19th century ­ are reflected in these good-­value connecting flights to Frankfurt. Located in the east of Germany, Frankfurt is best known as hub of finance ­ it hosts the European Central Bank and one of the world's largest stock exchanges. But while many people on your plane will be suited up for business, there are plenty of reasons to go against the grain and visit Frankfurt solely for pleasure, including a collection of fine museums, pretty urban parks, wealth-­fueled fine dining and lively student­-fueled nightlife.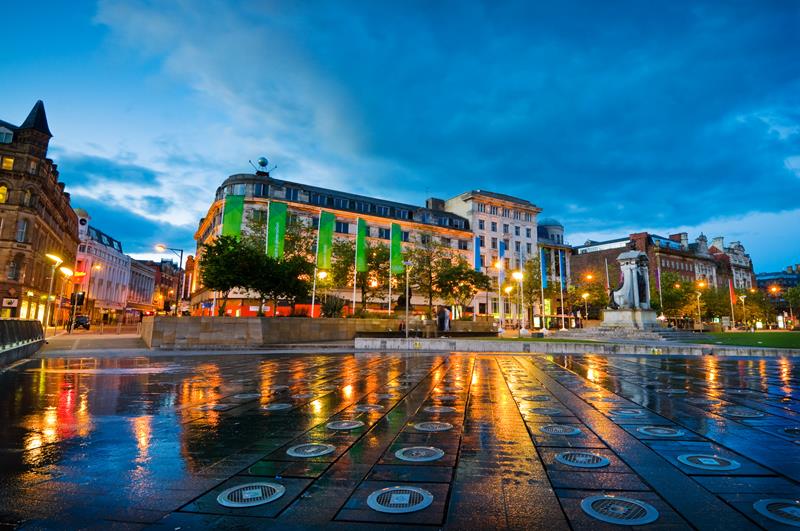 Not most people's first thought when considering a holiday in the UK, England's northern city of Manchester is actually a terrific off­-the­beaten­-track destination. As the powerhouse of the UK's industrial revolution Manchester has played a vital role in world history, and this heritage is showcased in the excellent Museum of Science and Industry. Modern-­day Manchester is famed for its vibrant culture, with a music scene that spawned Oasis and The Smiths, the country's best gay scene outside London, and shabby cafes and grassroots arts venues clustered in the bohemian Northern Quarter. All flights from Cincinnati involve connections and Aer Lingus and Delta offer the cheapest fares.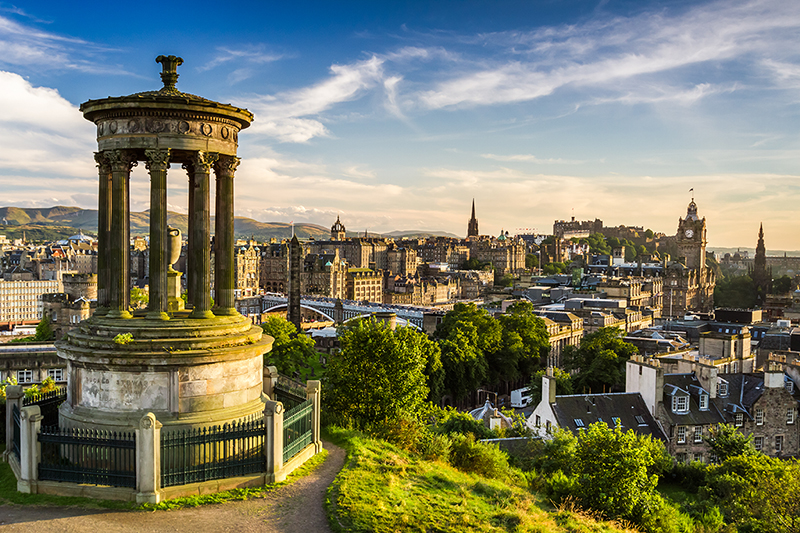 Alternatively, head further north to the beautiful Scottish capital of Edinburgh. At first sight this grand stone-­built city is dominated by its past, watched over by an imposing hilltop castle and dotted with Gothic medieval churches. But Edinburgh is also a vibrant modern city, packed with arts venues from the National Gallery of Modern Art to avant­-garde theaters and art­-house cinemas. These venues come into their own during the Edinburgh Festival, a month-­long explosion of performing arts that takes over the city every August. Check it out for yourself on Aer Lingus's connecting flights from Cincinnati, with two stops and a travel time of around 20 hours.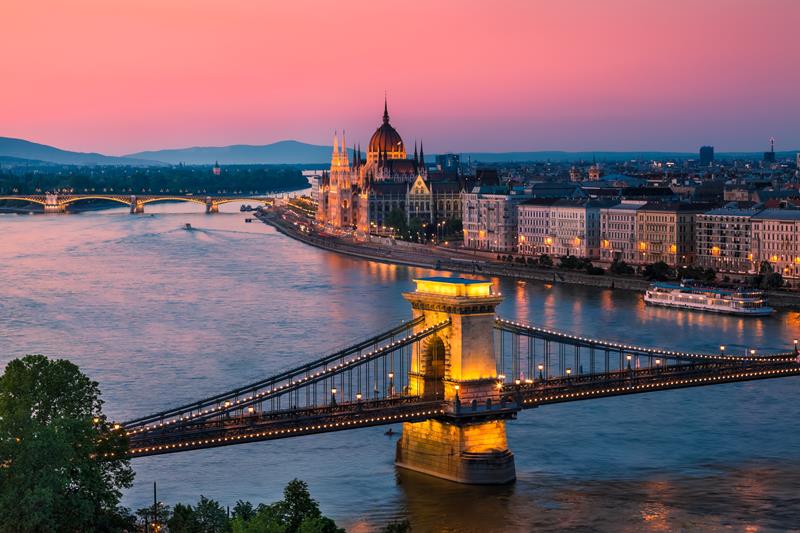 Like Edinburgh, Budapest is an ancient European capital that jams together past and present in chaotic fashion. It's actually two cities stitched together by the silvery thread of the River Danube. On the west bank sits Buda, dominated by its medieval castle which hosts several excellent museums. Sprawling out to the east is Pest, dotted with stunning buildings and historic sites, from the spikily Gothic parliament to the neoclassical St Stephen's Basilica. In Pest you'll also find all the dusky wine bars, stylishly renovated clubs and bohemian cafes you could ever need. Take a voyage of discovery into central Europe on connecting Delta or Air France flights from Cincinnati.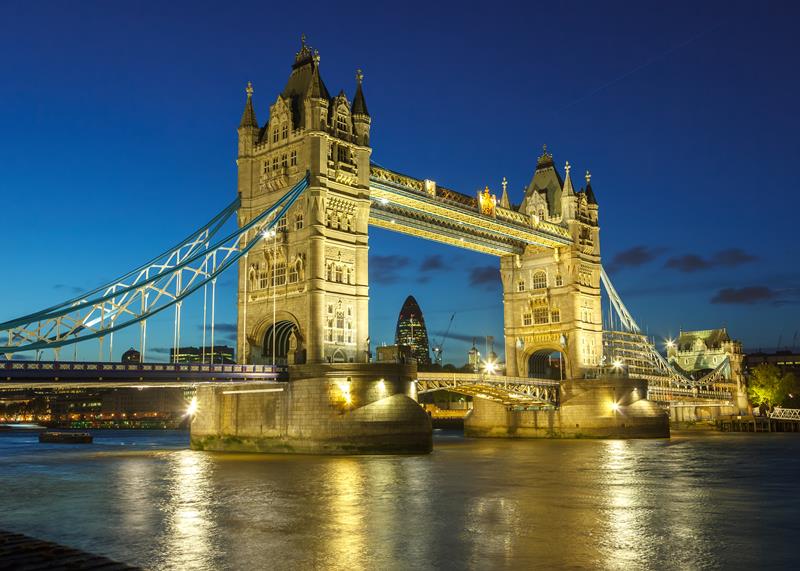 London is the archetypal world city and the kind of place where you can find just about whatever you feel like. Top Turkish cuisine squeezes in alongside the stylish clubs, shabby cafes, grassroots theaters and pop­up eateries of Dalston and Shoreditch. Well­-heeled diners glide into the elegant restaurants and high-­tea cafes of Mayfair. Botany buffs visit the world's biggest collection of living plants in Kew Gardens. Extravagant musicals play in West End theaters and world­-class ballet performances unfold in Covent Garden. All this is just to touch the surface, so why not head over to see what you can discover for yourself on Delta's connecting flights from Cincinnati.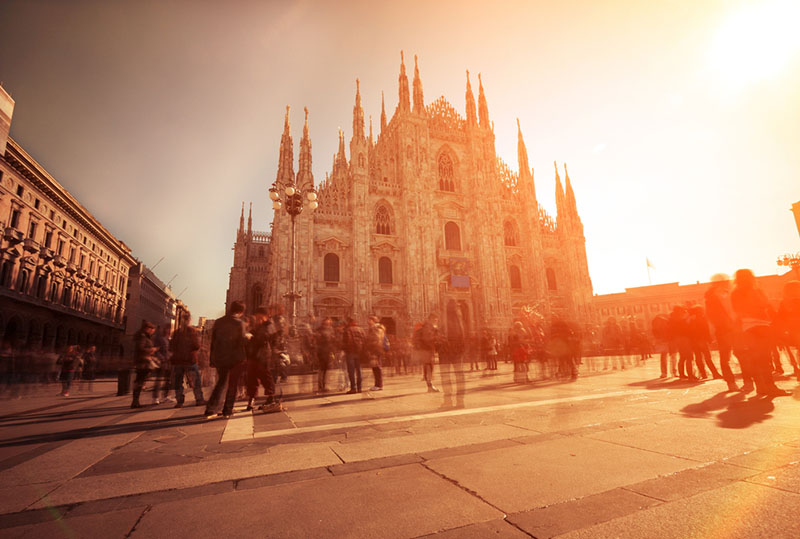 Delta run another good­-value connecting route between Cincinnati and Milan, involving one stop and a travel time of around 15 hours. In many ways Milan is atypical Italian city, and not just because of its reputation as a hard­working economic powerhouse. Its weather is moist and muggy and its regional Lombard cuisine is based on butter and rice rather than tomatoes, oil and pasta. But it's still packed with cultural wonders, from the extravagant Gothic of the Duomo Cathedral to the neo­classical perfection of the Scala opera house. Nature ­lovers can take a day­-trip north to the Garda and Como Lakes, cloaked in beautiful scenery and dotted with picturesque villages.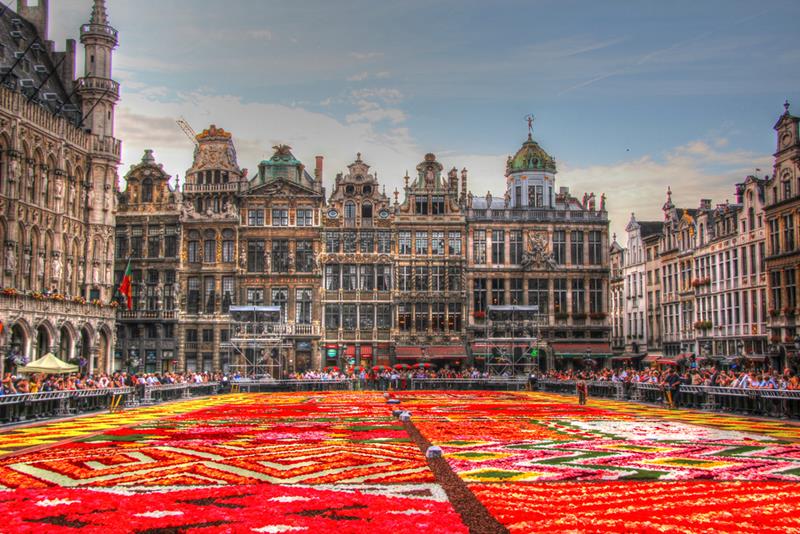 Delta also run the cheapest connecting flights between Cincinnati and Europe's capital, involving two stops and a travel time of around 14 hours. As HQ of the European Union, many people expect Brussels to be a bureaucratic and unimaginative city ­ so those that visit are pleasantly surprised. The city's appearance alone is wildly eccentric, clashing together 1920s architectural decadence with baroque mansions and gleaming postmodern glass structures, all swirling around a medieval center and the beautiful Grand Place square. Dotted among these eminently strollable streets is one of Europe's best bar and cafe scenes, making Brussels a terrifically enjoyable place to pass a few swaggering city days.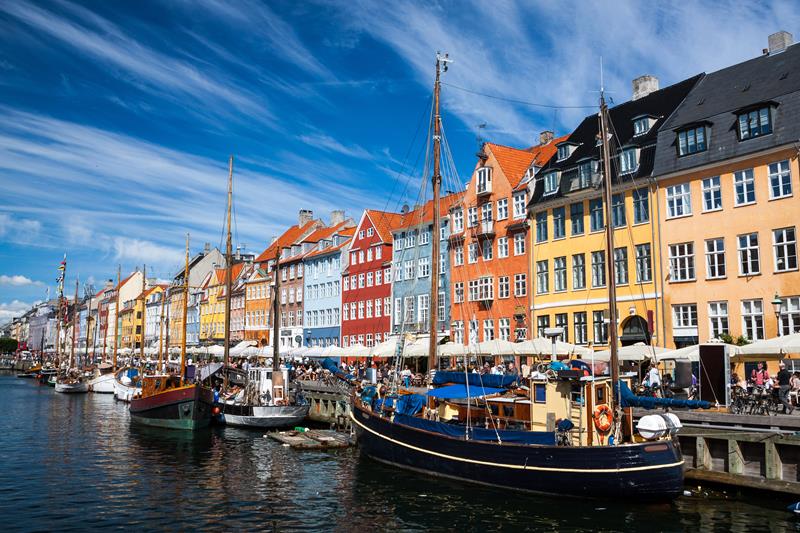 Denmark's capital is most famous for its bikes, and this certainly makes it a pleasant place to hang out. But it's also famed for its bakeries, live music, and wealth of Michelin-­starred restaurants ­ including Noma, frequently voted the best in the world ­ and is dotted with fascinating areas to explore. Wander the labyrinthine medieval district of Inde By, then head over to the radical enclave of Christiania, where a series of old military barracks have been turned into an alternative community. There are no direct flights from Cincinnati but United, Scandinavian carrier SAS and Air Canada all run good-­value connecting routes.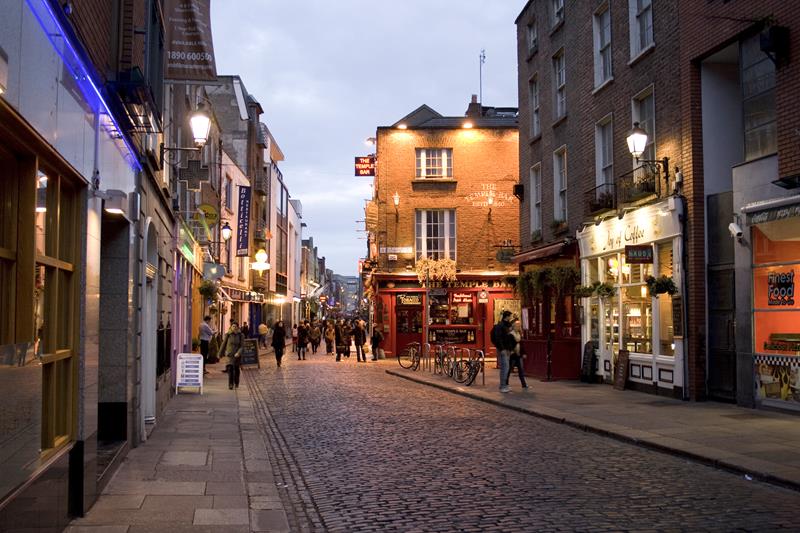 Cincinnati's Irish roots are well­-served by these great-­value connecting Aer Lingus flights, which cross the Atlantic to Ireland's capital in just over 12 hours. The country's immigrant history is evoked in the Jeanie Johnston Famine Ship Museum, a recreation of a ship that made the trip between Ireland and North America several times during the Great Famine. Dublin's origins as a Viking trading settlement are explored in the engaging Dublinia and the Viking World World, while, this being Ireland, there are heaps of characterful pubs in which to relax with a Guinness after a hard-­day's sightseeing.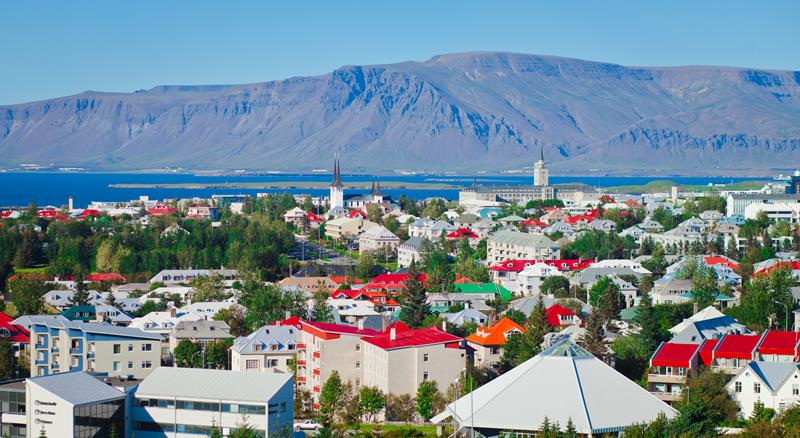 Beautifully situated Reykjavik spreads its colorful buildings across the crystalline waters of Lake Tjornin, combining high­-brow­ culture in its excellent museums with buzzing nightlife that spills out across the city during the long summer nights. But a trip to Iceland wouldn't be complete without experiencing the country's unique, remote natural world, full of simmering lagoons, volcanic landscapes and stunning geysers. Travelers can choose between connecting Air Canada or IcelandAir flights to whisk them over the cold northern Atlantic in 12 or 13 hours.