Ever dream of skimming yourself away from the landlocked vistas of Cincinnati and pushing your feet into the warm white sand of a sea­stroked Caribbean beach? Well here at Hopper we've calculated the 10 cheapest Caribbean destinations you can fly to from Cincinnati/Northern Kentucky International Airport, and found that the trip south can be a lot less expensive than you might expect. So have a look at our run­down of ten idyllic tropical islands, and see if we can help you make your idle daydreaming a sun-­soaked reality.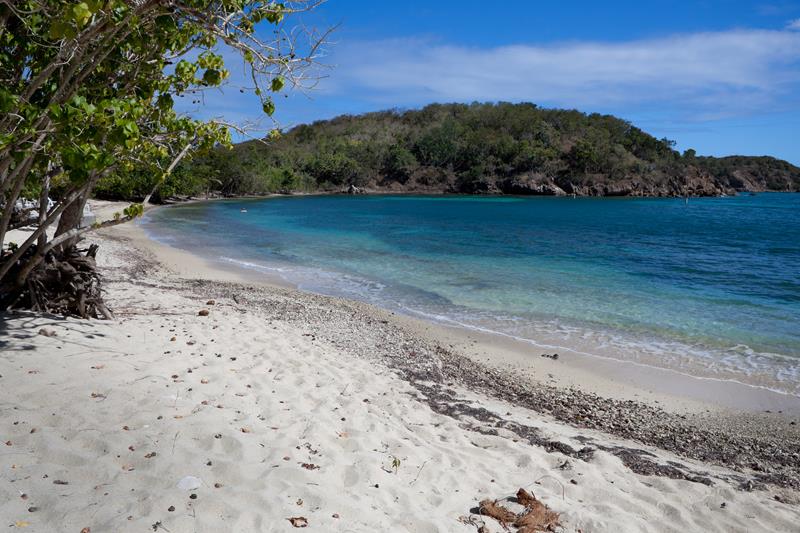 The largest of the US Virgin Islands, Saint Croix provides an ideal balance between the shopping strips of Saint Thomas and the remoteness of Saint John. It contains some stunning natural landscapes, with rolling rainforests fading out half­way up volcanic slopes or giving way to pristine beaches dotted with tidal pools and nesting leatherback turtles. Meanwhile, capital Christiansted is dotted with historic buildings and boasts a gloriously positioned waterfront replete with tasty seafood restaurants. All flights from Cincinnati involve connections with both Delta and United offering similarly affordable fares.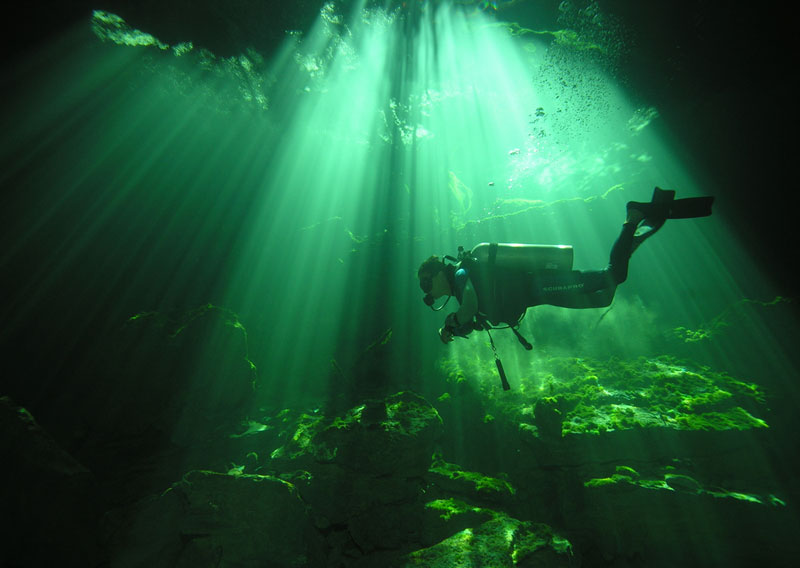 Freeport is the largest city on a slice of Bahamian paradise, Grand Bahama Island. The island's most famous locale is Lucayan National Park, where pine forest gives way to mangrove swamp before diving underground into a series of spectacular limestone caves, the setting for scenes in Pirates of the Caribbean. Such wilderness is balanced by the lively tourist town of Port Lucaya, packed with hotels, restaurants, shops and live music. Delta and United again run similarly priced connecting flights from Cincinnati, with airfares varying significantly from day to day.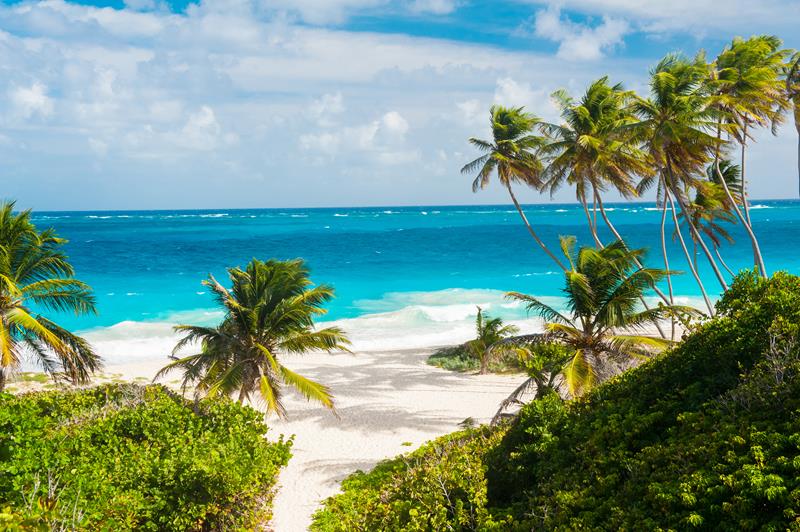 Adrift off Venezuela's north­east coast, Barbados is usually among the more expensive Caribbean destinations to fly to from the US mainland. Which is all the more reason to jump on these low­-cost Air Canada flights, involving one connection and a flight time of around 15 hours. This is Barbados we're talking about, after all, a sublime tropical island packed with luxury resorts, beautiful botanic gardens, a historic UNESCO­-attested capital, terrific surf and, of course, a fringe of gorgeous golden beaches.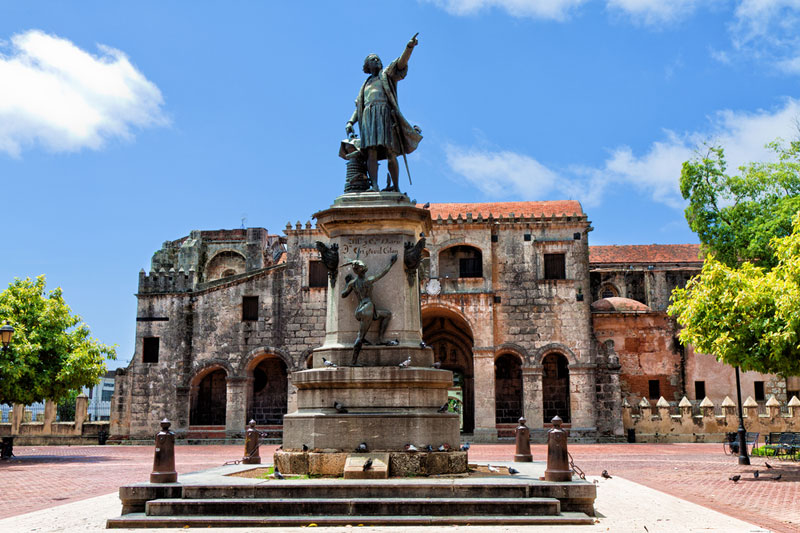 If palm­-studded beaches alone aren't quite enough for you, then take a look at these connecting Delta flights to the Dominican Republic's buzzing capital. Santo Domingo offers easy access to the country's famously fabulous fringe of golden beaches and turquoise sea. But it's also packed with all the pleasures of big city living. The breeze­-cooled Malecon is the local place to party, flanked on one side by bars, restaurants and clubs, and on the other by the glittering Caribbean Sea. Delve deeper into the city and you'll come to its mesmerizing Zona Colonial, a warren of wonderful old churches, shopfronts and homes.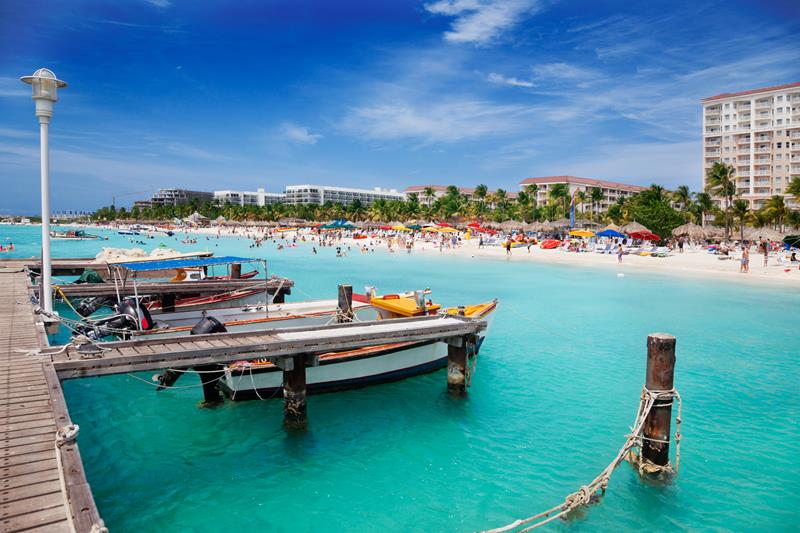 Aruba is a small, perfectly packaged fragment of Caribbean paradise. Its southern coastline, sheltered by the contiguous continental bulk of South America, is a languorous stretch of sun-soaked white sand beaches slipping smoothly into the warm water of the Caribbean Sea. Meanwhile, the island's northern shoreline, exposed to the vagaries of the broad Atlantic, has been carved into a spectacular series of jagged cliffs and hollowed­-out bays. This compact perfection does mean the island is seriously crowded during the Caribbean's peak season of December to April, though, so consider going during the shoulder season month of May, when Delta run great­-value connecting flights from Cincinnati.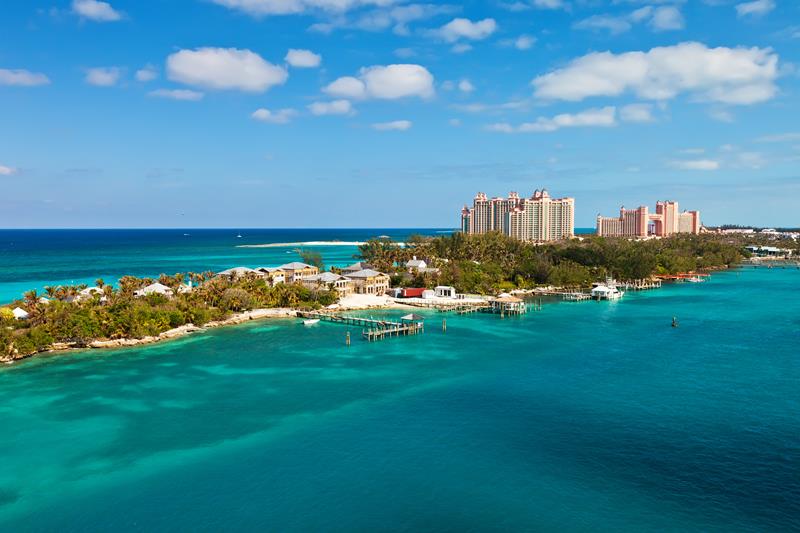 Big, brash and colorful, Nassau is the exuberant heart of the laid-­back life that unfolds on the exquisite tropical archipelago of the Bahamas. The city is full of great seafood eateries, from greasy but delicious hole-­in-­the-­walls to upscale restaurants dishing out giant lobsters at $60 a pop. It also has some top attractions for kids, such as the wildly engaging Pirates of Nassau Museum. And beyond the city itself stretches the paradisaical coastline of New Providence Island, site of some of the world's best ­ and most accessible ­ snorkeling and diving. Get there in 15 hours on connecting Air Canada flights from Cincinnati.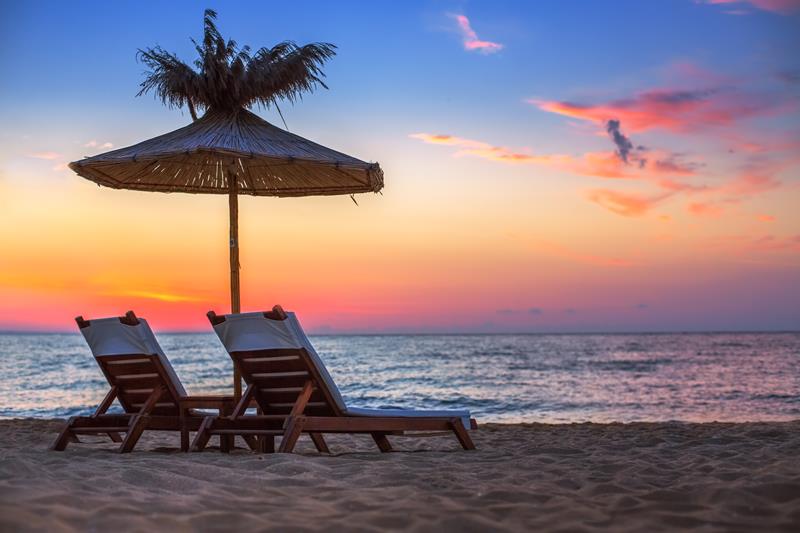 One of the original Caribbean resort destinations, Punta Cana ­ sublimely situated on the Dominican Republic's unmatchable eastern coast ­ remains among the finest today. Bordered by both the Atlantic and Caribbean Seas, its an idyllic spot for the whole spectrum of watersports and is also a popular site for swimming with dolphins. World­-class golf courses cluster alongside top-­end restaurants, while accommodation options range from nightclub-neighboring mega-­resorts to exclusive hideaways where romance can remain uninterrupted. And in case you need any more reasons to go, Frontier run terrific-­value direct flights from Cincinnati with a travel time of just four hours.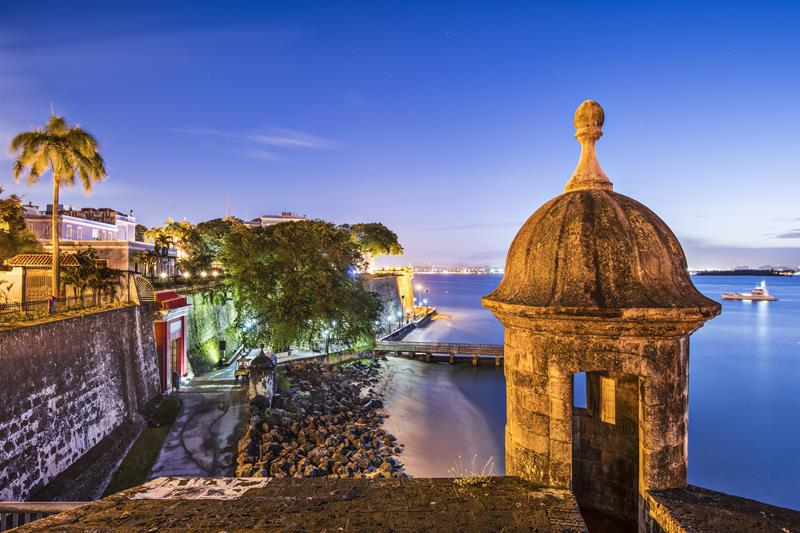 With its colorful buildings, five-­century-­old forts, quaint cafes and cobbled streets weaving beneath flower-­decked balconies, there are few more magical places to begin your vacation than in San Juan's marvelous Old Town. But the city's pleasures definitely don't end there. Its harbor is among the prettiest in the Caribbean and full of fabulous seafood restaurants. Nearby, a series of beach districts lay immaculate carpets of warm white sand, lapped by the turquoise waters of the Caribbean Sea. Discover it all for yourself with Delta's cheap connecting route, involving one connection and a flight time of around nine hours.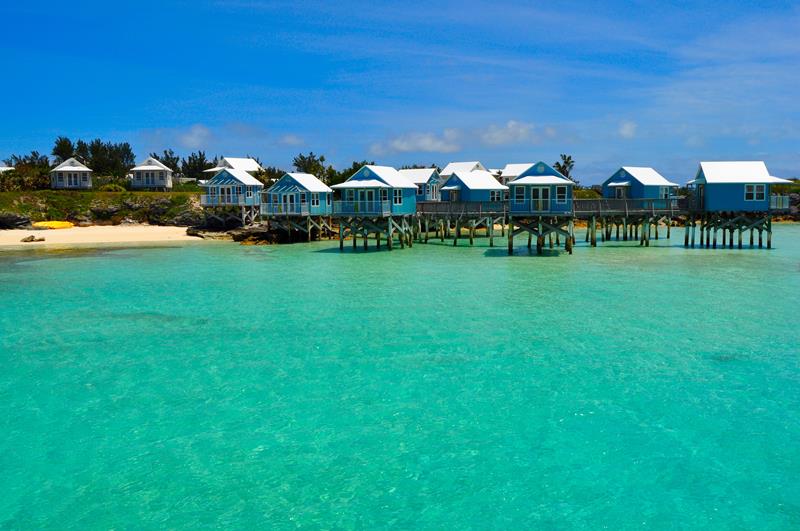 Bermuda, situated out in the west Atlantic, is a remote hook­-shaped remnant of the British Empire. It's a top destination for a wide range of water-­based activities, a world­-class diving and snorkeling site with great opportunities for deep­-sea fishing. Alternatively, stay on shore and enjoy the pristine beaches, fluffy dunes, craggy cliffs, and dramatic caves that cut down beneath the island's surface. Many visitors hit the Queen's land from the deck of a cruise ship, but you can swoop in over their heads on Air Canada's low-­cost connecting flights from Cincinnati.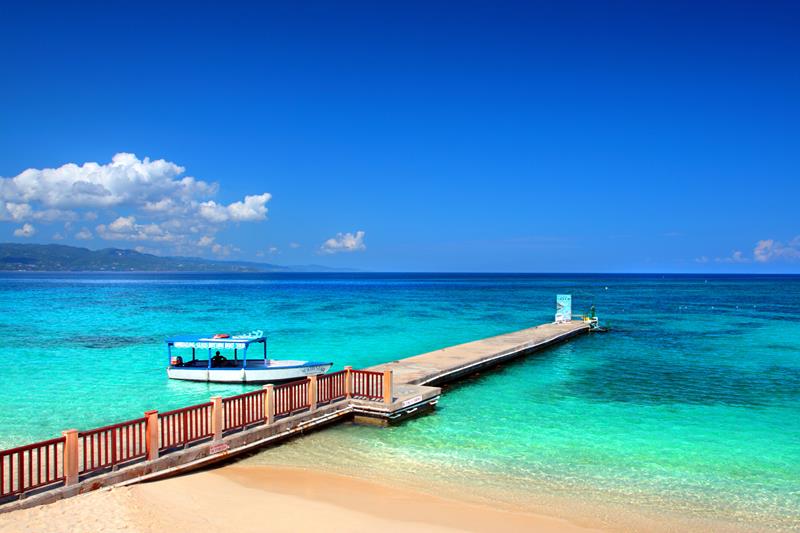 Montego Bay, spread around a sublime horseshoe cove, has been admired by traveler's eyes since at least the 15th century, when Columbus docked and nicknamed it 'Fair Weather Bay.' Flanking the town are twin stretches of utterly idyllic coastline, lined by some of the finest all-inclusive resorts the Caribbean has to offer. Delve into the city itself, meanwhile, and you'll find a world of raucous bars and nightlife centered on the infamous Hip Strip. So perfect a place does of course get rather crowded during the Caribbean's December-­April peak season; to counter this, consider snapping up the cheap United airfares available throughout the shoulder season month of May.