Are the shores of Lake Erie getting a bit old? What better than to trade them for the pure white sand and turquoise water of the Caribbean, at least for a few days? To help you forget your worries among the bright coral reefs and pretty pastel houses of the region, Hopper's analyzed airfare search data to put together the following list of the 10 cheapest flights from Cleveland Hopkins International Airport to the Caribbean. You'll find everything from ancient pirate havens to swanky resorts, and none of the destinations listed will set you back more than $550 round trip. Just don't forget your sunscreen!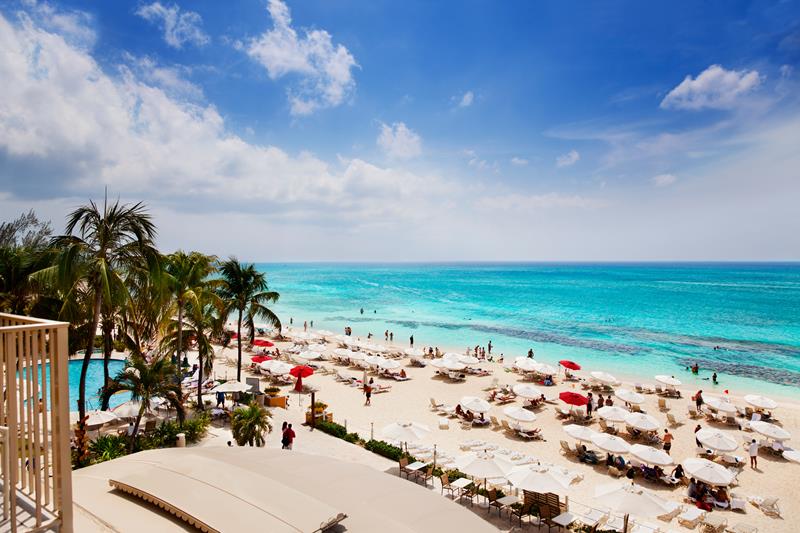 George Town, the capital of the Cayman Islands, is located on the west side of Grand Cayman, putting travelers within easy reach of Seven Mile Beach, one of the finest in the world. But if the coral sands and clear waters don't call to you, there are plenty of cool attractions around, ranging from the remains of a 1790 fort to a site full of black volcanic rock formations called Hell, complete with cheesy souvenir shop. It's only possible to fly with stops from CLE to George Town, but both United and Delta offer great deals on round trips.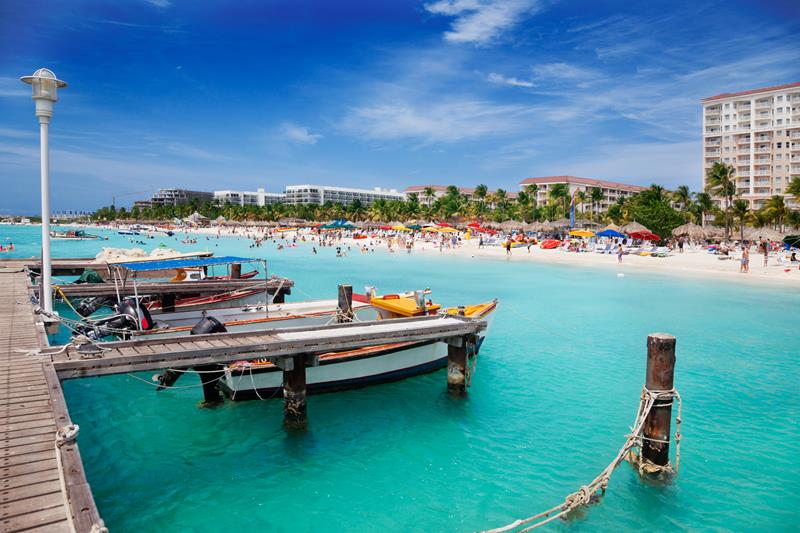 Although Oranjestad is indisputably a shopper's paradise, with a constant flow of cruise ships stopping by to let passengers browse for duty­free bargains, this city destination also boasts a fabulous butterfly farm, a National Archaeological Museum, gold mill ruins and a great number of brightly­-painted, Dutch­-influenced buildings that makes it pleasant to simply stroll around to take it all in. For the best rates, fly with Air Canada, whose round trips are sometimes as low as $501.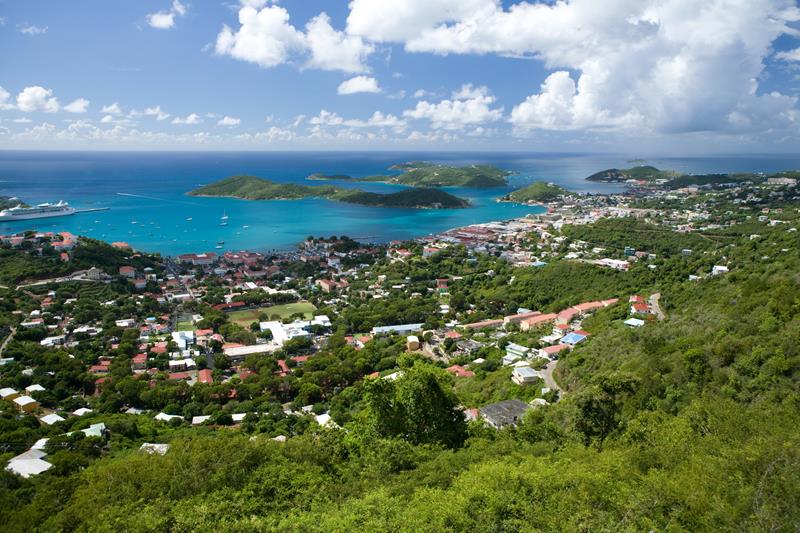 It may now be the capital of the United States Virgin Islands, filled with beautiful pastel buildings, knickknack shops and night clubs, but Charlotte Amalie was once known as a popular pirate harbor. So if you need a break from the beach, sit down for a steak at Bluebeard's Castle, paddle a glowing kayak through the haunted sites of Frenchtown, or visit Blackbeard's Castle for a glimpse into history. Delta and United offer comparable deals on flights with stops to this destination, but travel times can be anywhere from 6 to 10 hours, so make sure to shop around!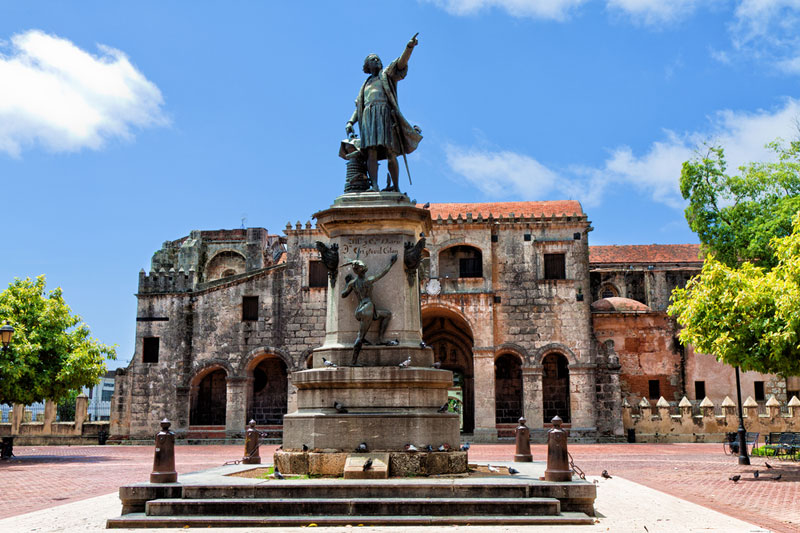 Again, Delta and United win the prize, offering the only round trips to Santo Domingo that average less than $500. Kick off your vacation with a walk down El Malecon, the city's monument­ and palm-­lined waterfront avenue, and if you're at all interested in history, don't miss the UNESCO World Heritage Site of the Colonial Zone, dotted with fascinating forts, churches and parks. And when you tire of the city, just hit one of the great beaches or go salsa dancing in a massive underground cave club.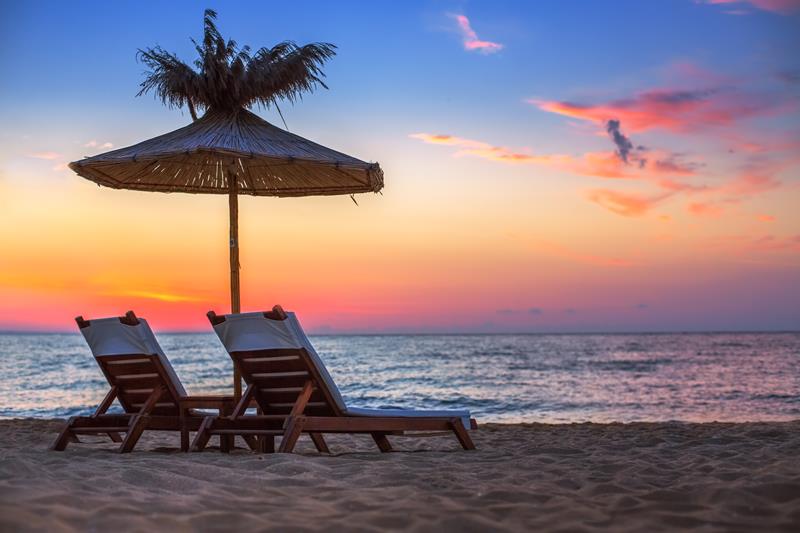 Located in eastern Dominican Republic, Punta Cana is home to about 25 miles of white sand area. Snorkel with stingrays and nurse sharks, lounge on the white sand, or head further inland for white water rafting or horseback riding in the mountains. While Delta usually has the cheapest round trips to Punta Cana, impatient travelers can fly there directly with Frontier for about $70 more.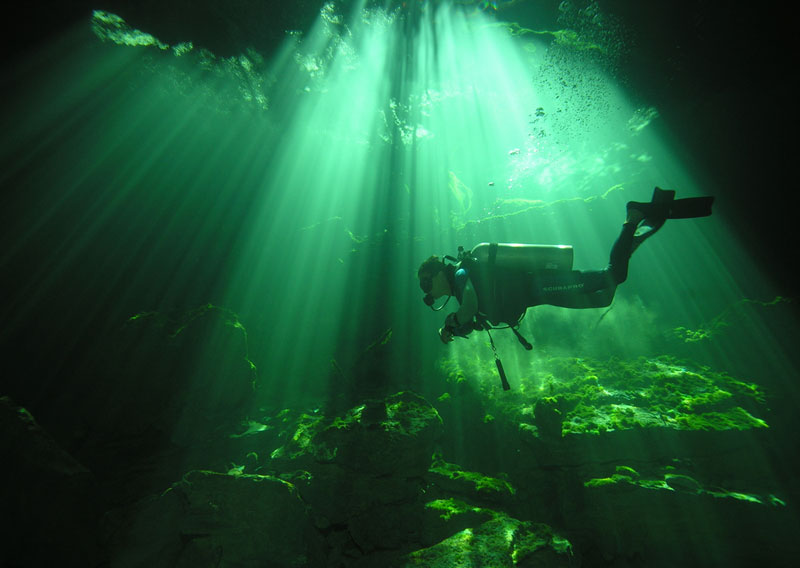 If you'd like to see The Bahamas but prefer quiet beaches and watersports to bustling crowds and pulsing nightlife, you're better off flying to Freeport than to the slightly cheaper Nassau. Along with nearly empty beaches, you'll find fabulous restaurants, bazaars and markets. The Bahamas is a notorious expensive destination, though, so to make sure you have money to spare by flying with JetBlue (for as low as $419 round trip) and opting for a Wednesday departure and a Thursday return, which can knock up to $109 off your tickets.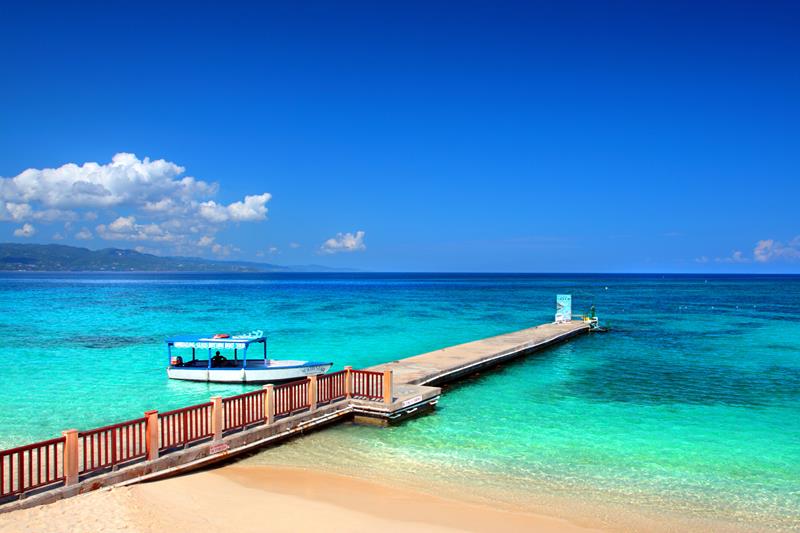 Montego Bay is ideal for travelers with lots of energy to spare, who'll find plenty of ways to keep busy with water sports during the day — kite boarding, snorkeling, parasailing — and a huge number of rowdy bars and nightclubs once the sun sets. And for a taste of real Jamaican culture, just take a stroll downtown for some authentic souvenirs and mouthwatering food. Delta offers the cheapest round trips with stops, and you'll more likely to find the very best deals by flying in early May.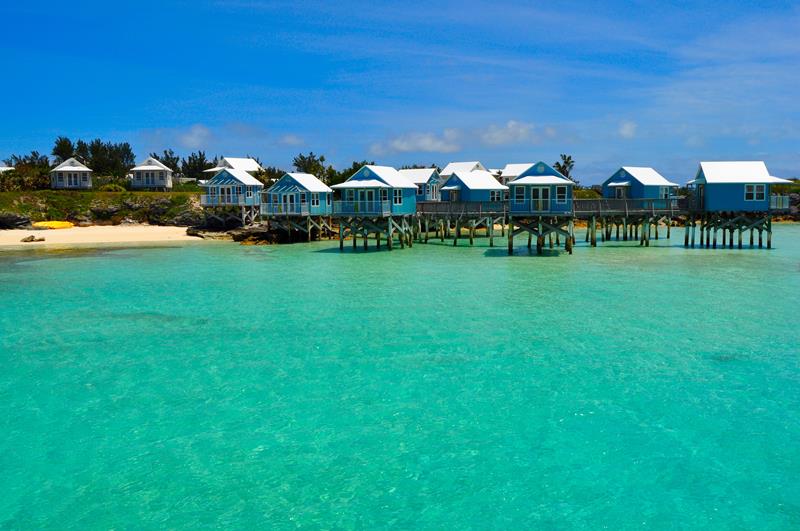 United and Delta both make it possible to fly to Bermuda's capital for under $400 round trip, leaving you plenty of dollars for the entertainers and vendors who set up shop on the city's beautiful waterfront streets on warm summer nights. But far from offering only beaches, Hamilton also boasts historical museums, old forts, and a variety of shops and restaurants. The best rates on airfare are found throughout the month of June — good news for those looking for a summer holiday, as prices to many destinations often rise precipitously during that season.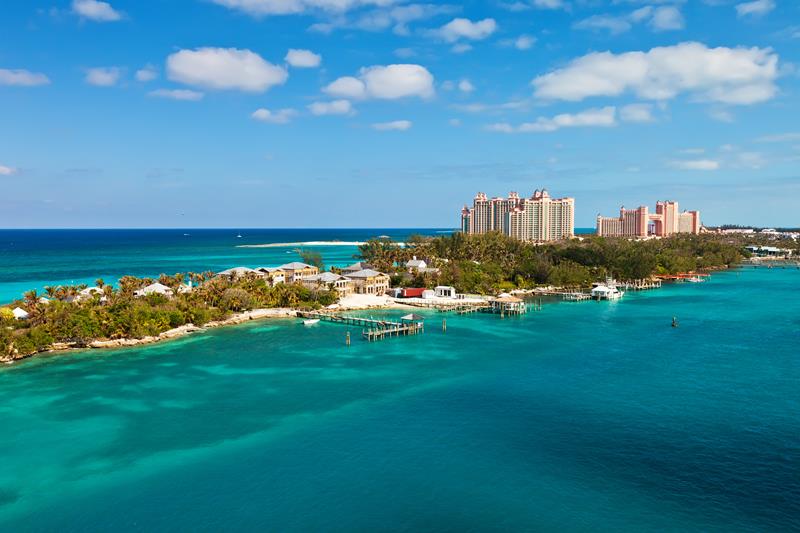 Sprawled across the eastern half of New Providence Island, the capital of the Bahamas is a tangle of colorful low­-rise houses, pastel­-painted government buildings, shops that range from jewelry boutiques to cheap knickknack stalls, museums and forts that speak of the city's colonial past, and restaurants that dish up conch and seafood­-based delicacies. You'll find great beaches too, of course, along with spectacular coral reefs to explore. For the lowest­-priced round trips, travel in may with JetBlue, and go for a Tuesday departure and a Friday return to save up to $132.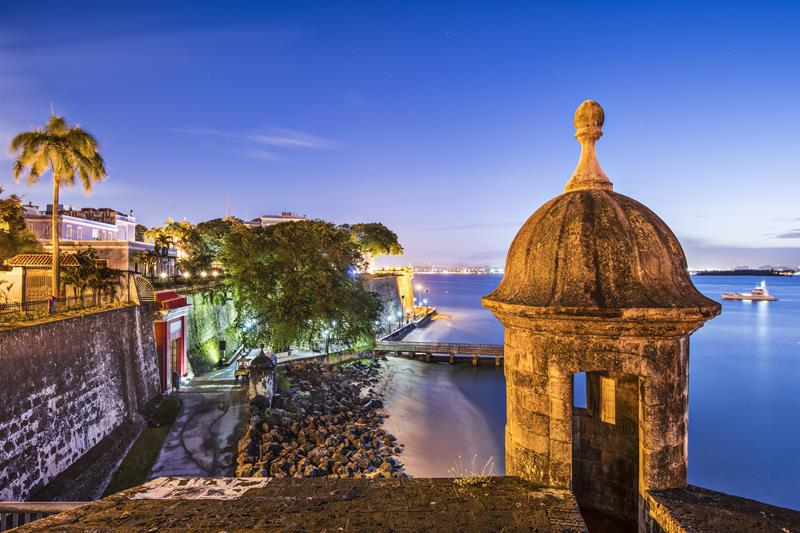 The cheapest Caribbean location for Cleveland residents to fly to is also one of the best harbors in the region, providing not only the usual attractions of a tropical beach destination but also the fascinating museums, architecture and art galleries of a vibrant cultural capital. Whether you go to work on your tan and scuba dive or explore mazes of Spanish colonial-­era cobblestone streets, you'll find plenty to keep you busy in San Juan. JetBlue offers round trips with stops for as low as $362, but it's possible to fly direct with Delta for about $50 more, reducing travel time to just four and a half hours.