Want to trade Detroit's modern cityscape and harsh winter for the sunny beaches, colonial architecture, and lush jungles of South America? Look no further than this list of the 10 cheapest flights from Detroit Metropolitan Wayne County Airport to South America. It's been put together using Hopper's When to Fly and Buy reports, crunching millions of pieces of flight data to find the very best deals on round trips. The list covers a wide range of destinations — enough to make any traveler happy — and the tips included will help you save as much as possible on airfare, so make sure to keep them in mind when planning your next vacation!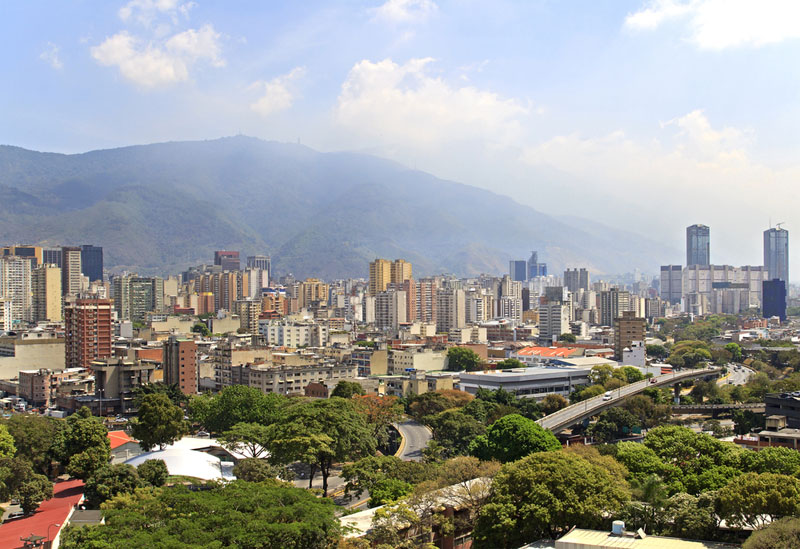 Separated from the Caribbean Sea by the spectacular Mount Avila, Caracas is often overlooked by tourists despite its natural beauty and the nearby beaches of El Litoral. But that means you'll be able to explore this city without pushing through crowds of fellow travelers, from the colonial architecture of La Plaza Bolivar to the many shops of Bulevar de Sabana Grande. Out of the whopping seven airlines who offer flights with stops to Caracas, it's United Airways who generally have the best deals.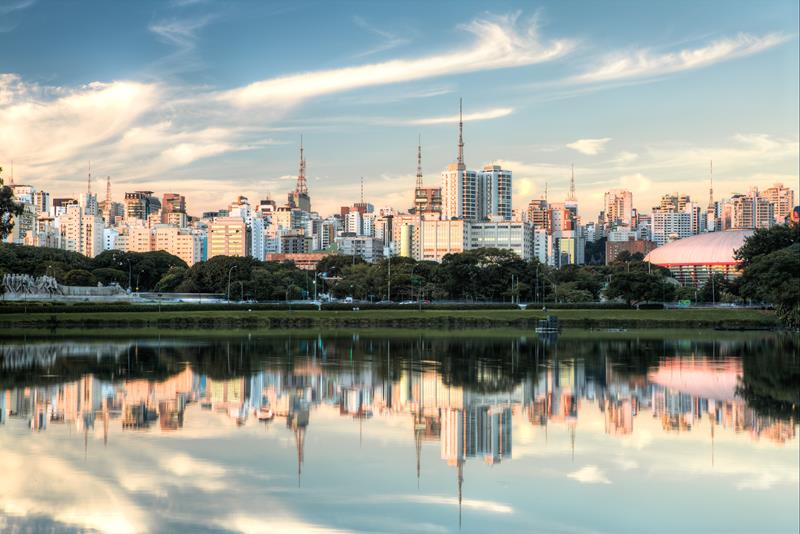 Sao Paulo is the largest city in South America, vibrant with world-­class museums, dining that caters to all tastes, and nightlife to rival any other major metropolis. If it's nature you're looking for, though, don't despair, because nearby Parque Estadual Serra do Mar has plenty of rainforest to explore, while Ibirapuera Park and an awesome botanical garden serve as emerald oases right within the city. Check with United for the best rates on airfare, but to cut down your travel time to eleven hours, the only option is Delta, for about $1100 round trip.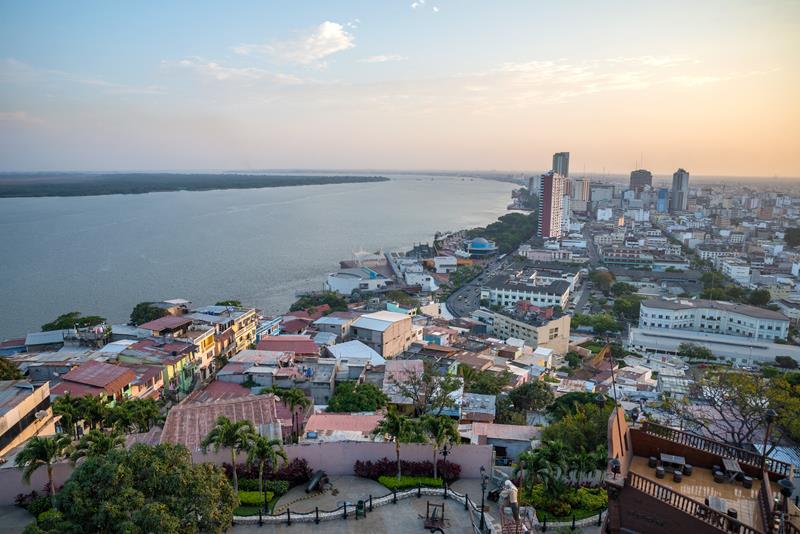 Guayaquil, the main port of Ecuador, boasts a fabulous riverfront promenade, impressive colonial architecture, busy markets where travelers can shop for souvenirs and sample local cuisine, and a great excuse to stay active in the form of the 400 steps that lead to the top of the Santa Ana and El Carmen hills for a great view of the city below. It's also the cheapest gateway to the Galapagos Islands — all in all, a real bargain at just $838 round-trip when flying with American Airlines.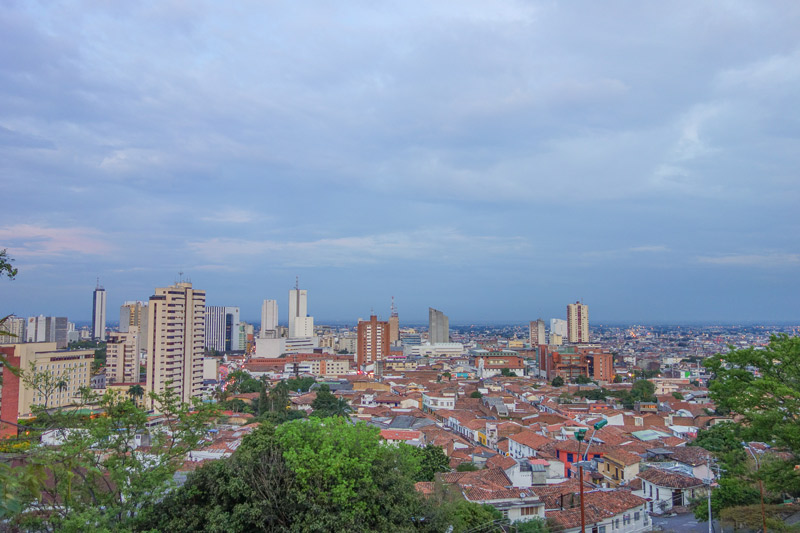 Whether you go for the numerous salsa clubs, the whale watching, the outdoor activities that run the gamut from golf to mountain biking, or the indigenous ruins and tombs of nearby archeological parks, Cali's got something to offer to every traveler. Copa's your best bet when it comes to cheap airfare to this destination, and you may save even more by planning your trip for early May, when ticket rates are at their lowest yearly average.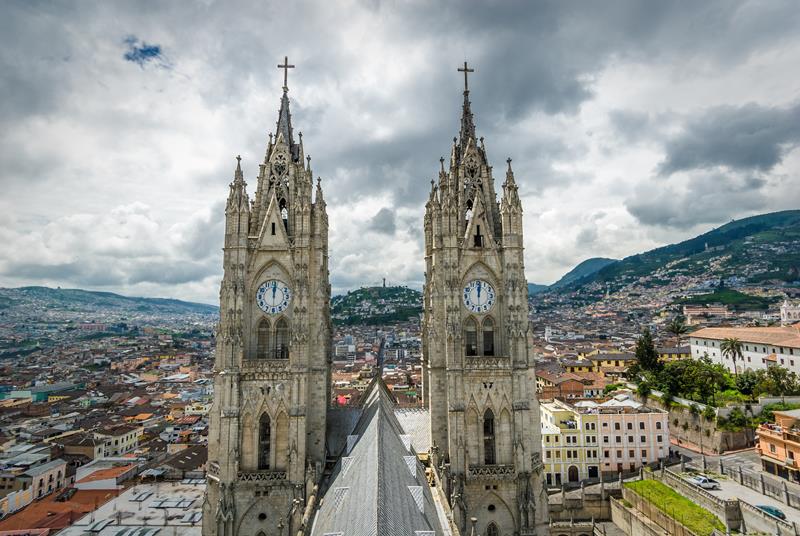 Perched on the slope of the active Pichincha volcano, Quito boasts a well­-preserved, cobblestoned Old City that was one of the first UNESCO World Heritage sites — a definite must-see, although getting out of the city is also a must to explore the rainforests and hot spring resort towns that are just a day trip away. US Airways often has the best deals on round trips to Quito by over a hundred dollars compared to the next cheapest option, so check with them first.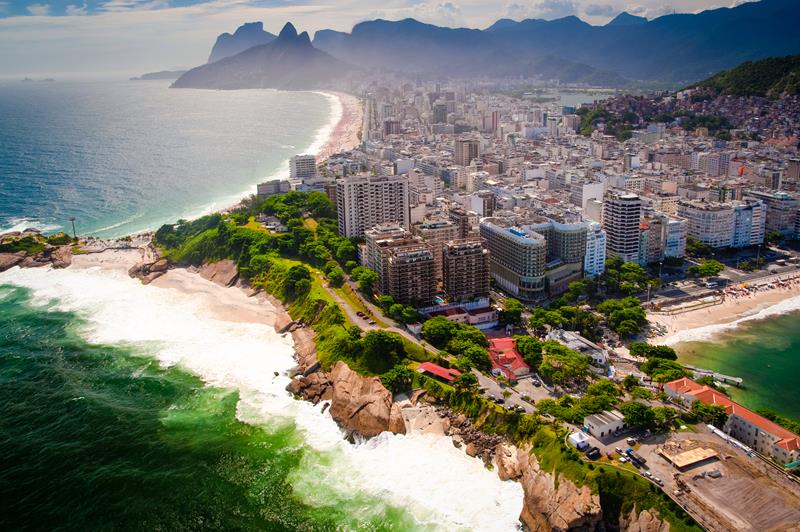 Rio de Janeiro is undoubtedly most famous for its annual carnival, but you'll be faced with high airfare rates and huge crowds if you visit during that period. For the budget-­conscious, it's best to avoid the festivities and focus instead on Copacabana Beach, the impressive Christ The Redeemer statue, and the great hiking trails found on Sugarloaf Mountain and the Tijuaca hills. For around $836 round trip when flying with Air Canada, you're sure to get your money's worth even without the bright costumes and parades of the carnival.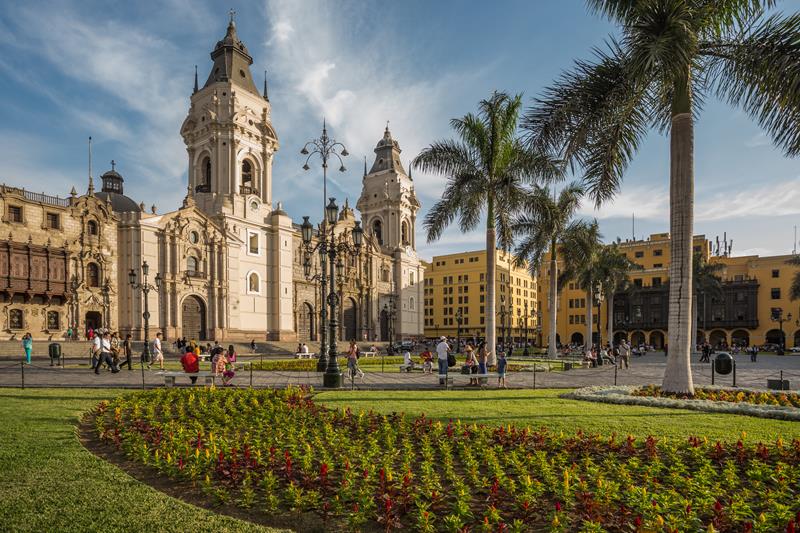 Lima is a treasure trove of colonial and Incan history that's easy to discover through its many local museums and archeological sites. If history isn't your thing, though, there are some lovely beachfront areas to explore, Peruvian cuisine to sample, and plenty of day trip opportunities in the form of pre-­Colombian ruins and small villages surrounded by jungle. Low­-cost carriers JetBlue and Spirit make it possible to fly to Lima for as low as $661 round trip, eclipsing other airlines' $1000 offerings.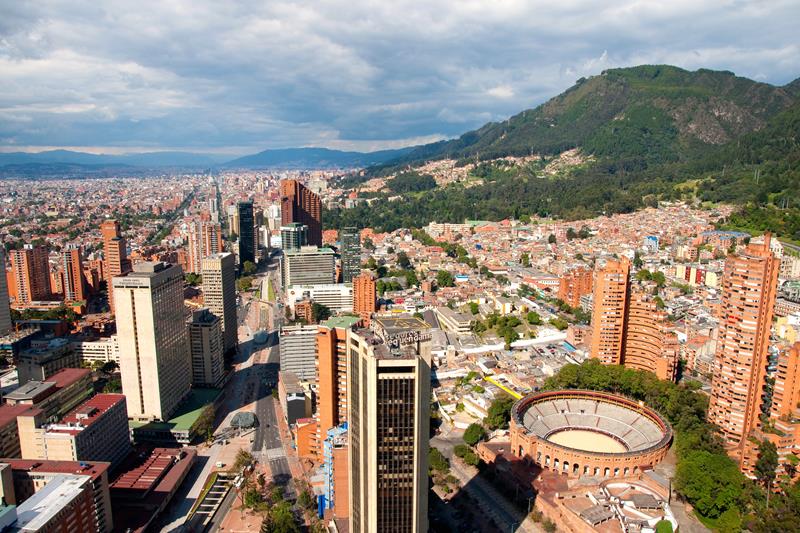 Between the impressive Andes and the charming cobblestone streets of the colonial­-era La Candelaria district, Bogota is definitely a bucket list topper of a destination. It's right behind New York City in terms of size, too, which means plenty of restaurants, shopping centers, nightclubs, and cultural attractions to choose from. Again, JetBlue and Spirit win the prize for cheap airfare, and it's possible to save extra on your trip by flying in late April or in May.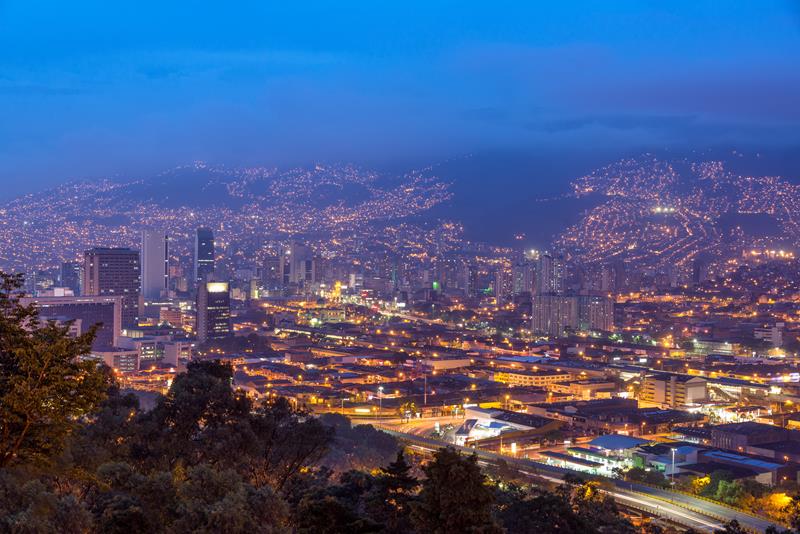 Nature lovers will find their fill of lush parks, gardens, and jungle­-covered peaks to wander through in and around Medellin, which takes the second spot on this list thanks to Spirit and JetBlue offering round trips with stops in the $550 range. Don't forget to check out the many museums and monuments that dot the streets, though — the freshwater aquarium and Botero Museum are particularly worth a visit, and for stunning view of the city, ride the metro-cable or hike up to the mock Antioquian village of Pueblito Paisa.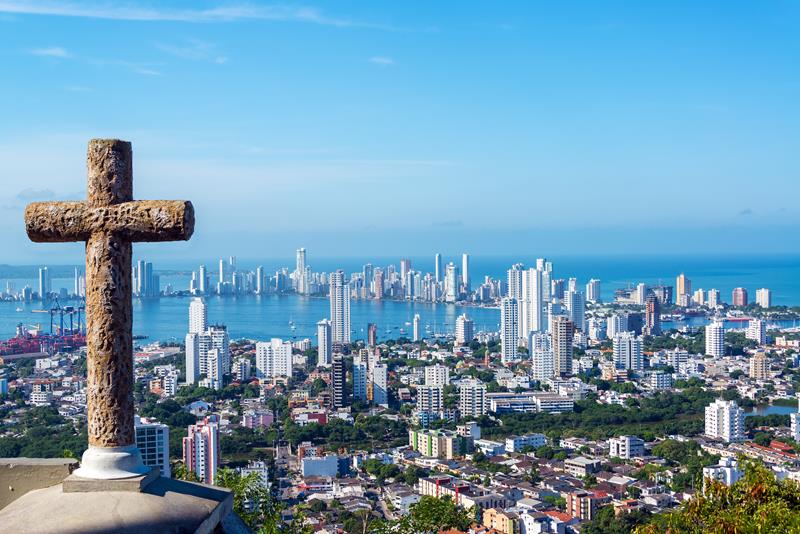 Colombia's just begging for Detroit residents to explore it, stealing all three of the top spots on this list with the help of Spirit and JetBlue's super-­cheap round trip rates. This last destination, Cartagena, is the American continent's first Spanish colony, and that influence definitely shows in its stone forts and historic old town. If you prefer the usual trappings of a Caribbean vacation, though, you'll also find exactly that on the pristine white sands of Playa Blanca.