Located on Florida's sun-drenched Atlantic coast, with its culture, beaches, bars and glamour Miami can feel like the whole world condensed into one city. But there is indeed a world beyond its crowded downtown and art-deco outcrops, and reaching it is easier than you might think from Miami International. Here we've analysed the results of millions of individual searches to figure out the ten cheapest European destinations Floridians can fly to from their state's biggest city, and the good news is there are some great deals, with Air Europa and a handful of other carriers operating flights across the Atlantic for super-cheap prices. Brave the cold of northern Europe for under $800 return, or swoop over to the pleasures of Spain on astonishingly good value direct flights to Barcelona and Madrid.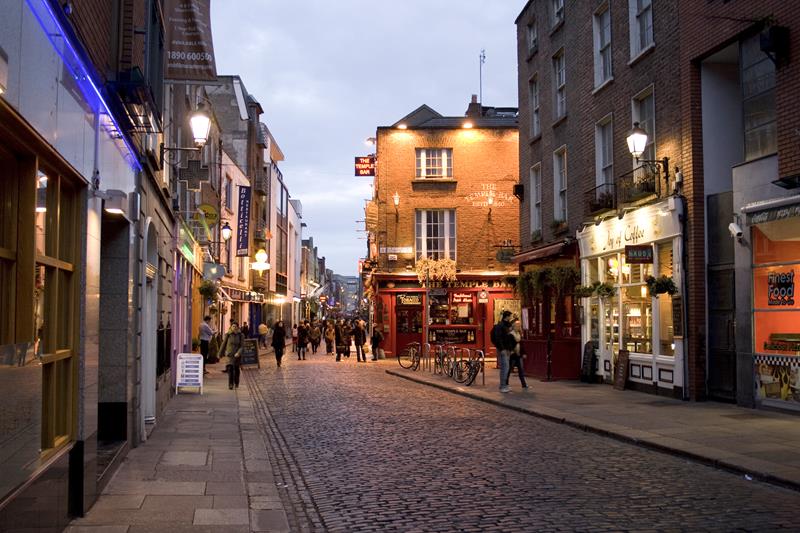 They may move to very different rhythms, but both Miami and Dublin have all the open-hearted warmth and liveliness that keep travelers coming back time and time again. You'll have to be willing to wave goodbye to sun-kissed beaches though, as Ireland's not renowned for its sunny weather. Instead, dive into Dublin's 1000-year history, from its founding as a Viking settlement to its courageous battles for independence from the English. Some pubs will help you with this, such as the Brazen Head, which claims to be Ireland's oldest pub — dating back to 1198 — with live music every night. Air France run the cheapest flights, which involve a connection but are still frequently the fastest option.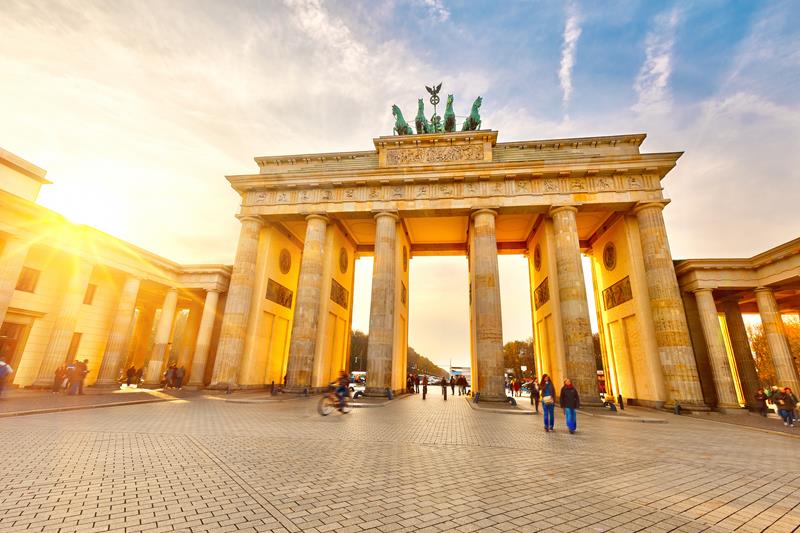 Berlin is another chilly northern European city that has heaps of style and history to make up for the frequently inclement weather. Indeed the city has everything covered. History buffs could while away years in the enormous range of museums, shivering at the horrors of the Gestapo at the Topography of Terror then stepping back into the GDR at the Checkpoint Charlie Museum. Meanwhile, party animals can arise late and dive into one of Europe's biggest and most progressive club scenes, with the best concentrated in the east of the city, an evolution of the squatter scene that flourished following the fall of the Berlin Wall. All flights from Miami involve connections and the cheapest are operated by Aeroflot Airlines.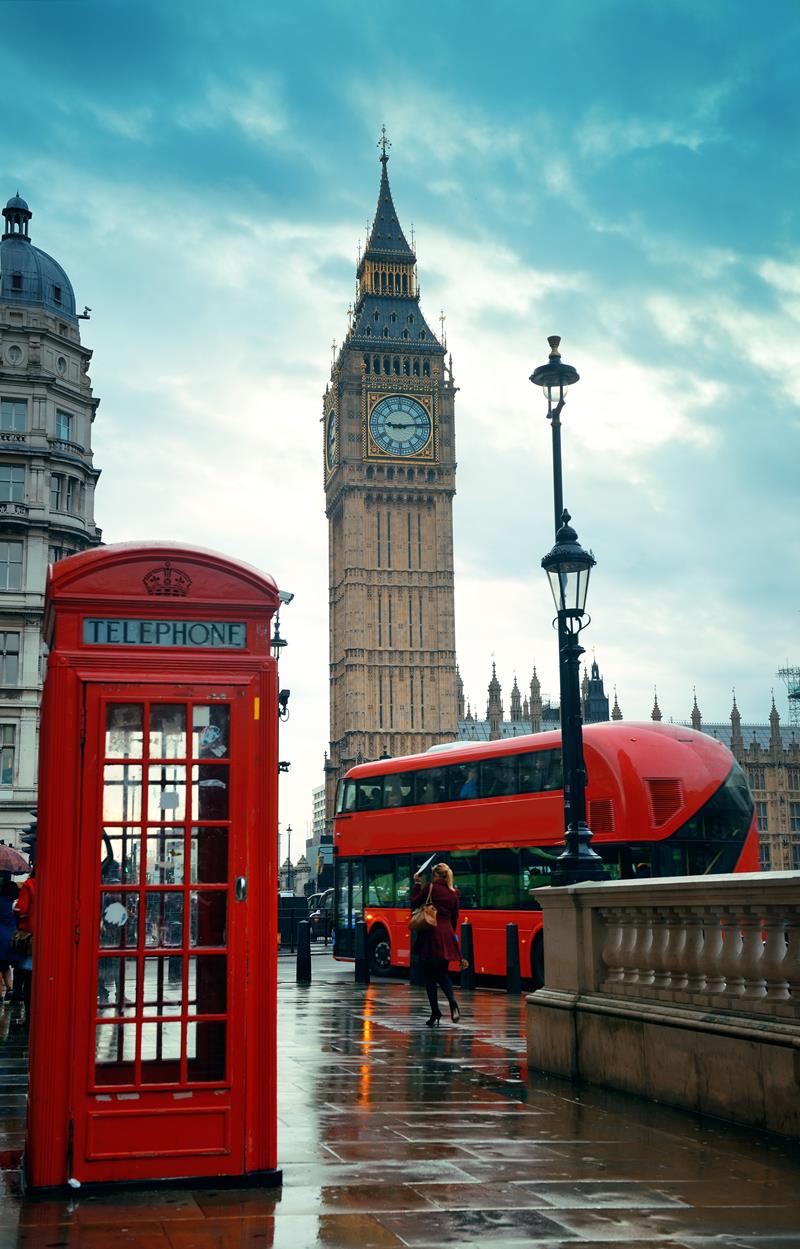 Low-cost Spanish airline Air Europa has made traveling between Miami and London a much more affordable prospect, with connecting flights that cost, on average, around $300 less any of their competitors. So Florida residents can flock to one of the world's greatest cities to experience its multicultural magnificence, shaped by centuries of international trade and migration. Such diversity gives rise to an astonishing dining scene, a fabulously eclectic range of nightlife options, and a city that is more like a mosaic of twenty different cities with heaps of hidden gems — alongside its world-famous stellar attractions, from the Tower of London to the British Museum to the West End's theater scene.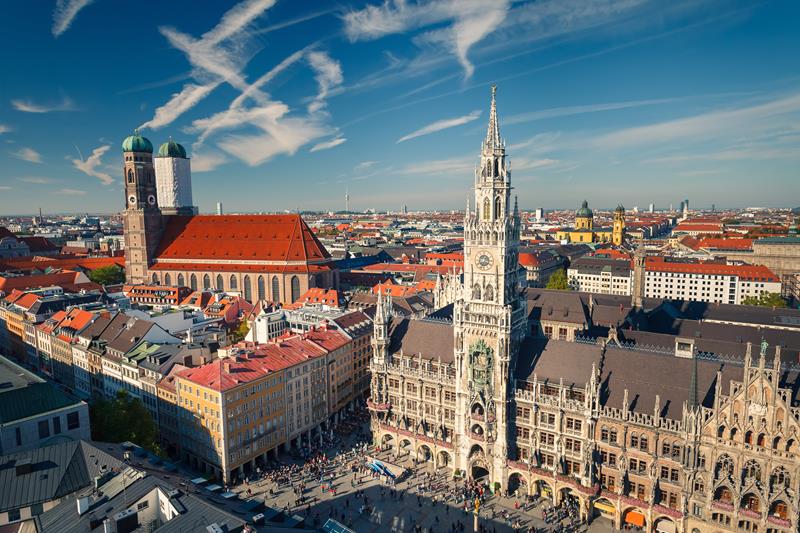 "I tell you there's nothing like Munich. Everything else in Germany is a waste of time." So said Ernest Hemingway, in a typical flash of bombastic hyperbole. But with connecting flights this cheap on Air Europa, perhaps it's worth discovering for yourself just what Hemingway was talking about. Was it the stupendous baroque, Italianesque and Gothic Revival architecture, the latter encapsulated in the world-famous Neues Rathaus city hall? Or the superb range of museums and art galleries such as the lauded Pinakotheken, Museum Brandhorst and Lenbach Haus? Or was it just the fantastic beer that flows freely throughout the year, swelling to a climax during the lager-soaked Oktoberfest?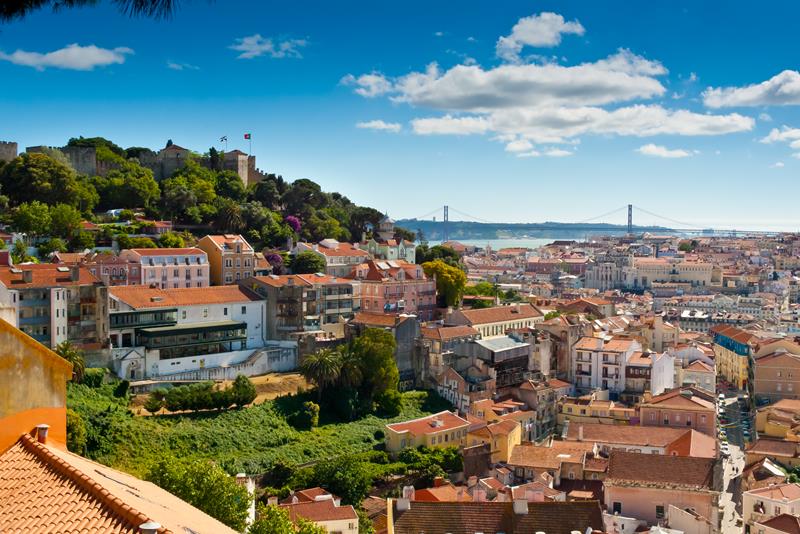 Year-round sun, exquisite seafood, a fabulous cafe culture and magnificent nightlife swirling around the labyrinthine pedestrianised streets of the Bairro Alto are just some of Lisbon's attractions. And if city life gets a little too hectic for you, Lisbon is also a short journey from charming towns and fishing villages, as well as Portugal's sun-drenched coast. On top of all these attractions are connecting flights for under $700 from both US-American and Air Europa (or if you just can't wait, you can pay an extra $300 to hop on TAP's direct flights, with a travel time of around nine hours).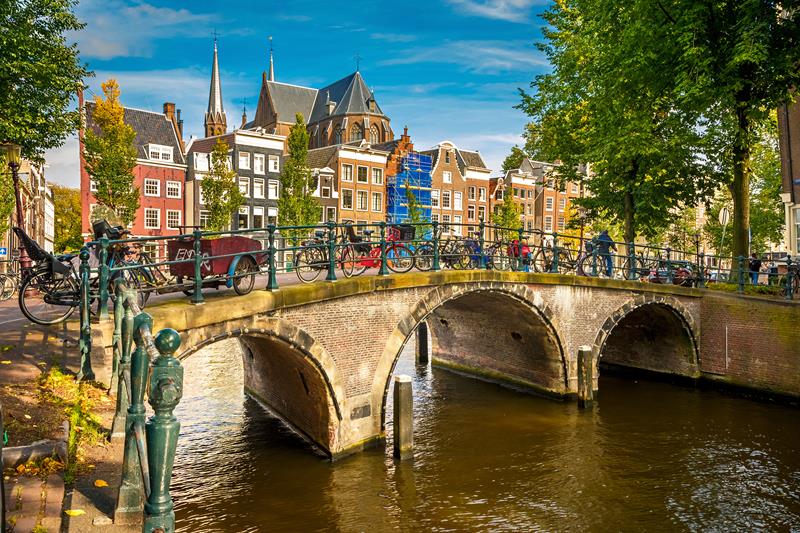 Any true Europhile is well aware that Amsterdam is among the continent's finest capitals. Open-minded and fun-loving, it's a great place for all sorts of uninhibited partying, with the drinking centered around the bars and clubs of Leidseplein and Rembrandtplein and the spliff-toking in the coffeeshops of the Old Centre. If you prefer something a little more edifying — or simply enjoy looking at art while stoned mdash; there are a couple of Europe's finest art galleries in the Van Gogh Museum and the Rijksmuseum. And the city's boutique hotels and lamp-lit canals make for a sublimely romantic destination. Air Europa operate the cheapest flights, indirect from Miami International.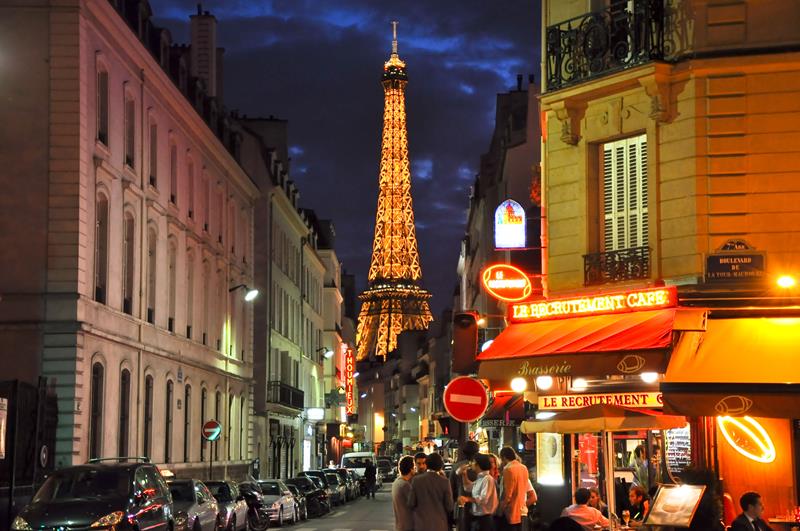 However much of a cliche it may be, the first time you set eyes on Paris's iconic sights — the Arc de Triomphe, Notre Dame, the Eiffel Tower, the pyramid of the Louvre enclosed by a rectangle of grand Napoleonic buildings — they really will take your breath away. And after you've finished the sightseeing, well, just take your pick of the city's pleasures: delve into its world-leading line in luxury fashion, sip coffee and discuss existentialism by the Seine, or enjoy the fabulous food at whatever budget level you can manage. Indirect flights from Miami are available for under $700 with Air Europa.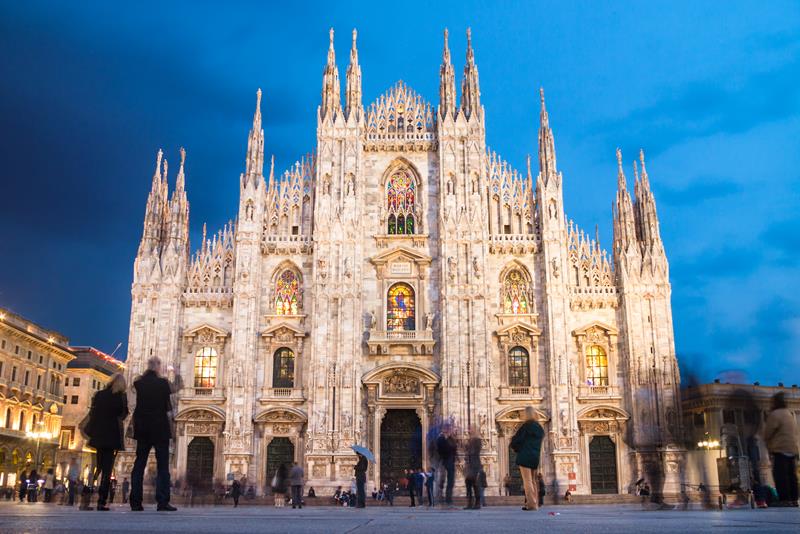 Another of the world's fashion powerhouses, Milan is also renowned for its array of astonishing architectural sights. Gawp at the Duomo, among the world's grandest Gothic cathedrals; take in the stern neoclassical frontage of La Scala opera house; and peer up at Leonardo da Vinci's The Last Supper in the stunning San Maurizio Maggiore. Of course, Italy's economic capital might have the odd decent restaurant and the occasional party on a Friday or Saturday night, too. All this is easily accessible from Miami, with US-American operating direct and indirect flights that can cost under $700.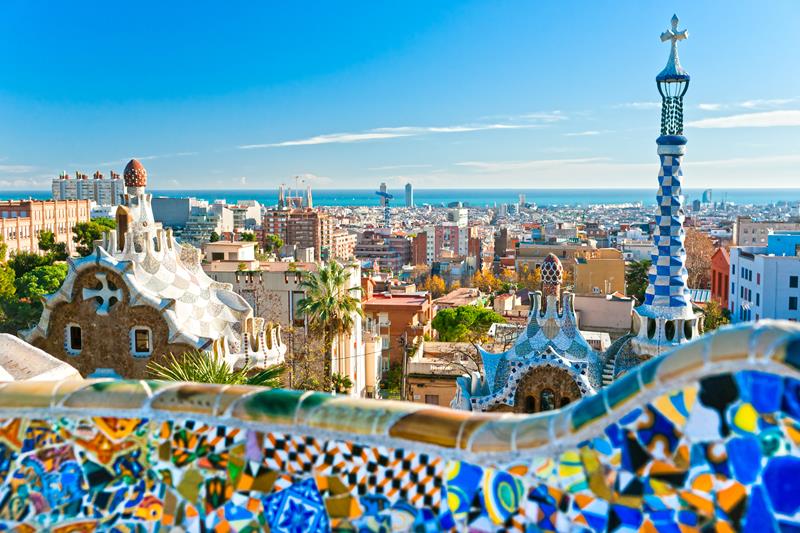 Direct flights from Miami to Barcelona are available for under $700 with US-American, Iberia and FinnAir, enabling Miami residents to reach Catalonia's beautiful capital in just over 10 hours. And there are few better cities for a weekend break than Barcelona, with its myriad tapas bars and pulsing nightlife, with locals filling the city's plazas til the early hours throughout the summer months. Many of these pleasures are concentrated in the weave of pedestrianized, balcony-shadowed streets that make up Barrio Gotico and El Raval, two gloriously strollable districts flanking the central thoroughfare of La Rambla.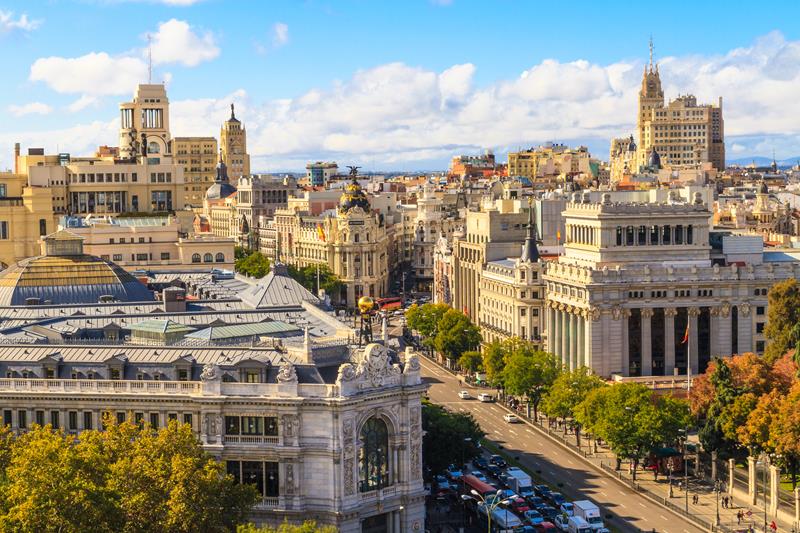 Miami's Latin roots are visible in its terrific connections with Spain, and with the Castilian capital in particular: US-American, Iberia, FinnAir and Air Europa all operate direct flights between the two cities that can cost less than $650. So why not hop over the Atlantic and experience Madrid's delectable tapas culture (lemon-drizzled calamari sandwiches are a budget specialty); its world-class art galleries (especially the Museo del Prado, with its exceptional collection of Velázquez, Goya, Brueghel, Caravaggio and Botticelli); and its high-energy clubbing scene, which generally doesn't start until midnight and continues at full-pelt 'til six in the morning.