The Caribbean beckons travelers any time of year with its white-sand beaches and turquoise waters. Travelers can soak in the sun at one of the many beaches in Providenciales, or they can participate in one of the many water activities available in Punta Cana. Or perhaps a trip during Nassau's cultural Junkaroo festival would be of interest? Whatever you decide, several nonstop flights are available from Minneapolis to the Caribbean. And luckily for Minneapolis residents, Hopper has found flights to 10 Caribbean destinations for under $650. Enjoy!
Hopper's new mobile app can help travelers save up to 40% on their flights to the Caribbean. Check it out!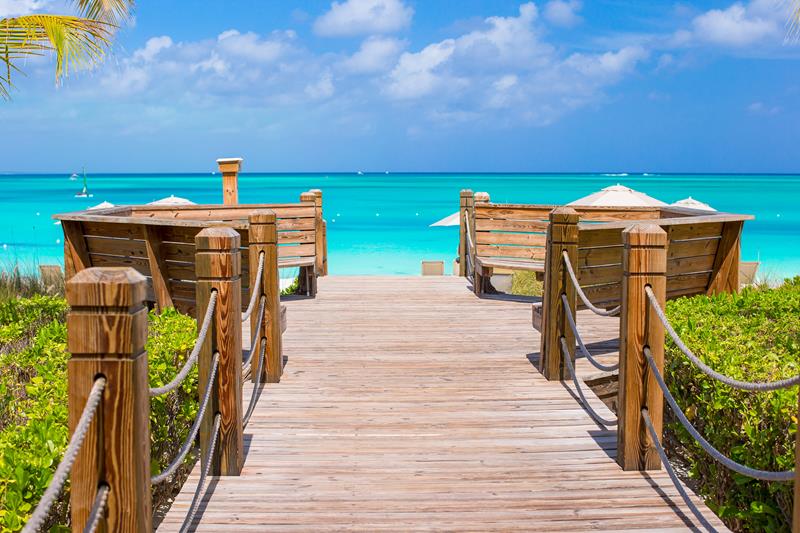 Providenciales, an island in the British territory of the Turks and Caicos Islands, attracts visitors with its beaches. In fact, the island was named the best beach destination in the world by Trip Advisor in 2011. Grace Bay, for instance, has become a major tourist destination, known for the many resorts lining its shore. No direct flights are available on the Minneapolis-to-Providenciales route, but United offers the best deals on round-trip tickets.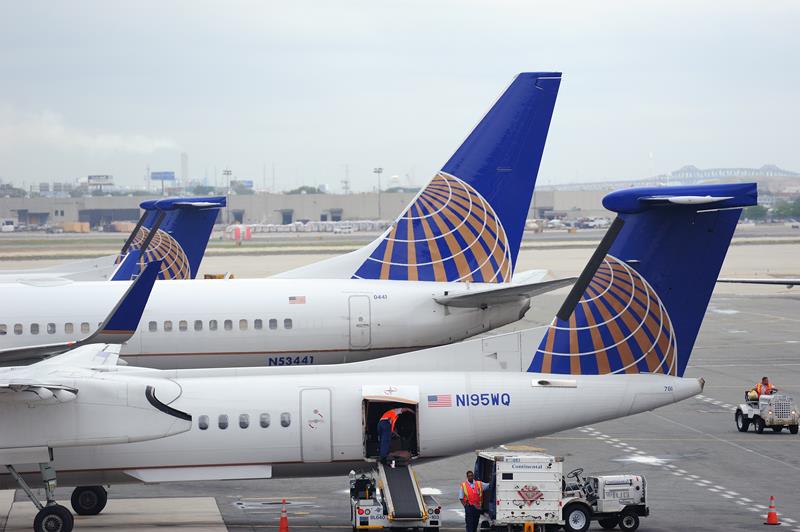 George Town is the capital of the Cayman Islands in the British West Indies. The city has become a popular port of call for cruise ships and, as such, offers a wide variety of water activities for travelers. Popular among tourists is the submarine tour of George Town Harbour as well as snorkeling, scuba diving and parasailing. Delta Air Lines offers nonstop flights for $865. However, flights with stops can be up to $200 cheaper on airlines such as United, American and US Airways.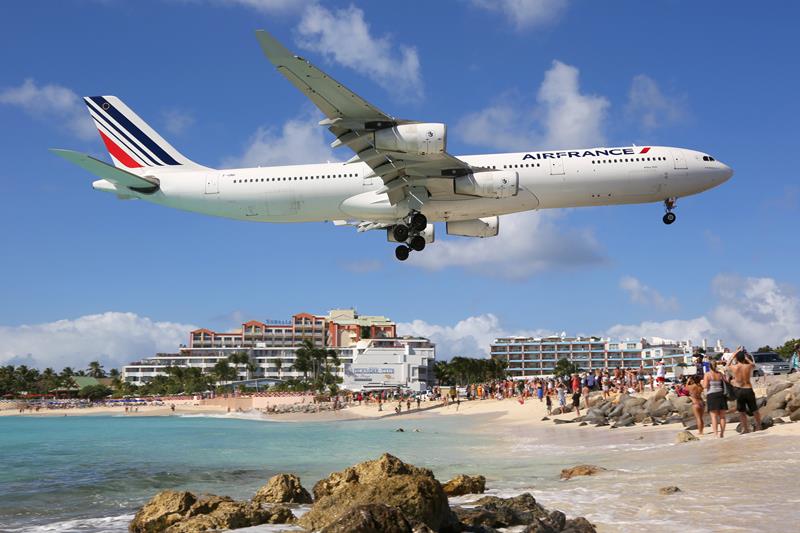 Philipsburg is the capital of Dutch Saint Maarten, the Caribbean island divided into both Dutch and French sides. Shoppers will love visiting the duty-free and sales-tax-free stores in the city's mile-long commercial district, which is perhaps best known for its silver jewelry. A popular sailing destination, Philipsburg offers visitors the opportunity to work as part of the crew on one of five boats used in the 1987 America's Cup competition. Nonstop flights on Sun Country Airlines are comparably priced to flights with stops and can save travelers more than two hours in travel time.
Looking for cheap flights to Saint Maarten? Hopper's new mobile app can save you money!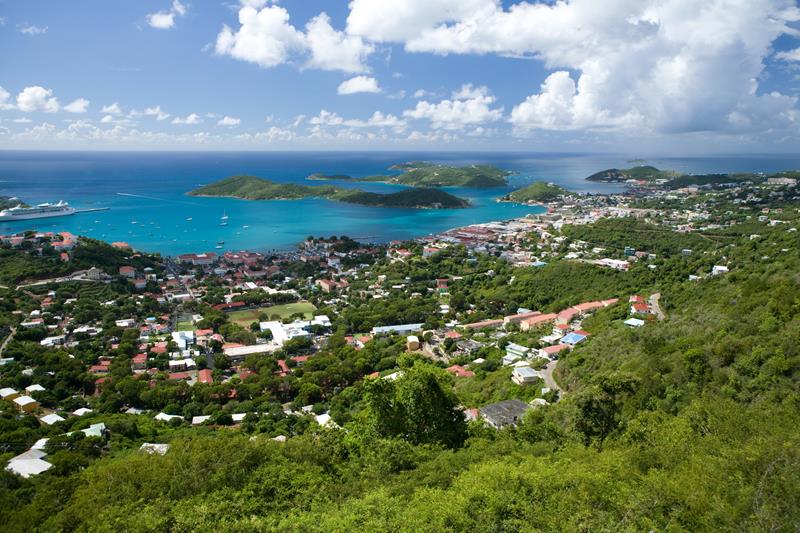 Live like a pirate in St. Thomas' Charlotte Amalie, the largest city of the U.S. Virgin Islands. Founded in 1666 as Taphus (meaning "beer houses"), the city was once a haven for the pirate life and all the drinking and shenanigans that came with it. Travelers can still visit Blackbeard's Castle and Bluebeard's Castle, built by the Danish people and attributed to the pirates of the same names. Only flights with stops are available from Minneapolis to Charlotte Amalie, and Spirit Airlines offers the best deals.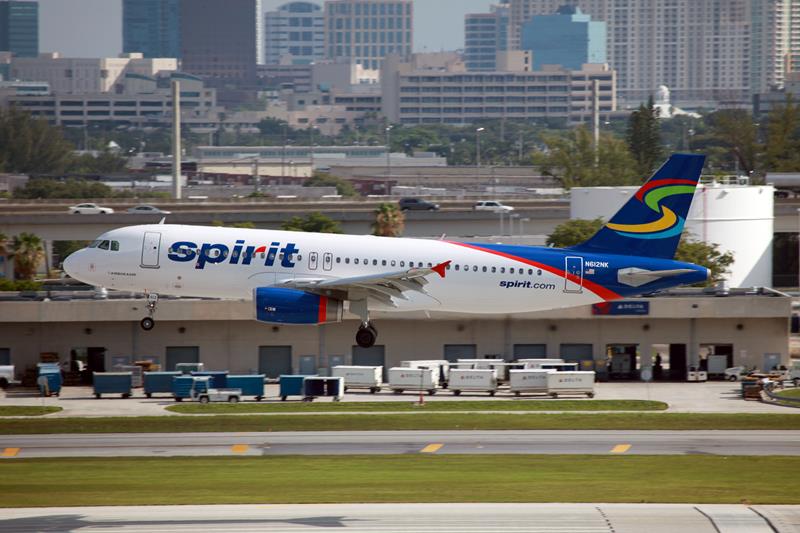 The largest city in the Caribbean, Santo Domingo in the Dominican Republic is known as a cultural, financial, political and industrial epicenter in the area. Founded in 1496, the city's history also makes it an interesting spot for history buffs. In fact, the city's Colonial Zone was declared a World Heritage Site by UNESCO. Spirit Airlines, American Airlines and US Airways offer the cheapest flight prices, all of which include stops on the way — sadly, there are no direct flights available from Minneapolis to Santo Domingo.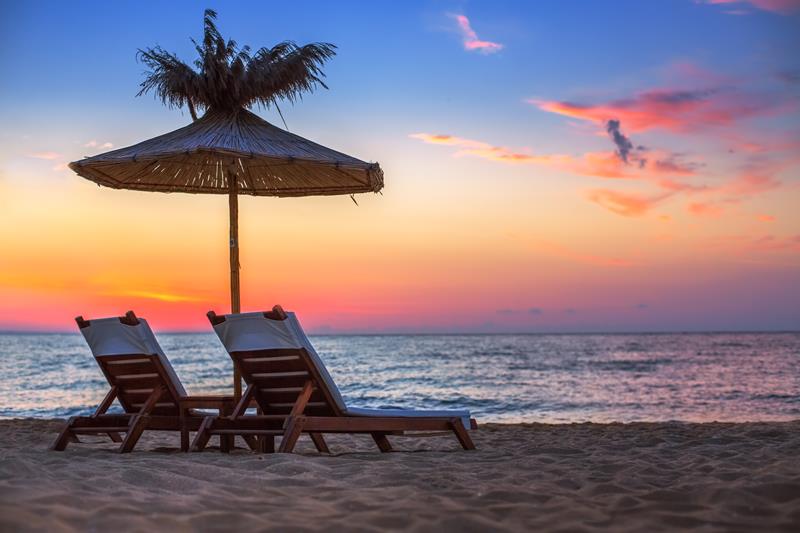 Also in the Dominican Republic, Punta Cana is better known for its beaches and seaside resort areas, which both face the Caribbean and the Atlantic Ocean. As such, the city offers several water activities such as speedboat racing, catamaran sailing, deep-sea sport fishing and snorkeling cruises. Visitors can also get up close to wildlife by swimming with the dolphins, sharks or stingrays, or even going on a whale-watching excursion. Nonstop flights are available to Punta Cana from Minneapolis, and Sun Country and Delta airlines offer the best deals.
Looking for cheap flights to Punta Cana? Download Hopper's new mobile app and start watching flights now!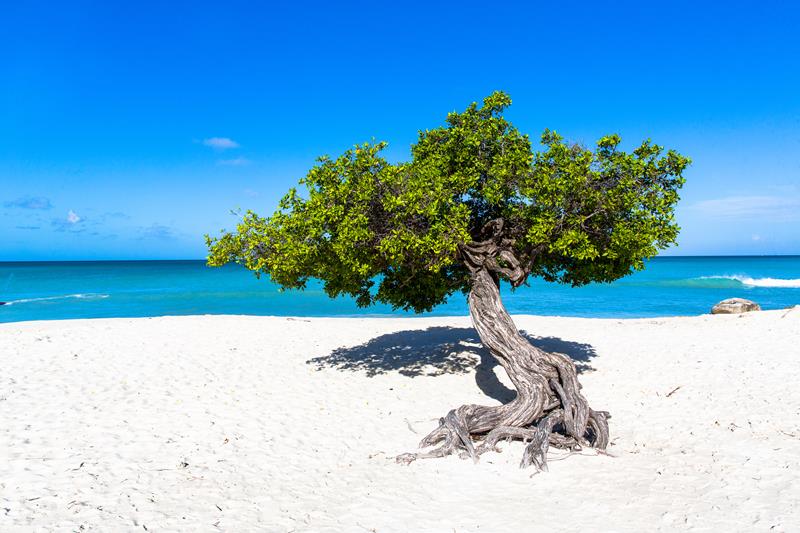 Aruba locals often refer to Oranjestad as simply "playa" in the local language, Papiamento. The island's largest city, Oranjestad is known for its colorful Dutch colonial buildings. For instance, the city was named after the first King Willem van Oranje-Nassau, who was the first heir to the Dutch House of Orange. The island maintains this cultural heritage as several old buildings and houses in the town center have been transformed into colorfully restored landmarks. Only flights with stops are available from Minneapolis to Oranjestad, and United Airlines offers the best deals — sometimes as low as $398 round trip.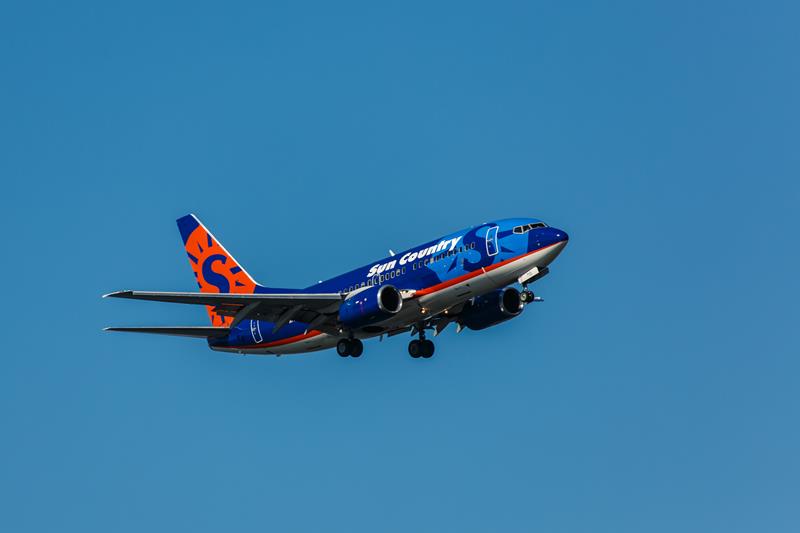 Visiting San Juan in Puerto Rico is easy, as it's a U.S. territory that doesn't require a passport for American citizens. Once there, travelers can check out El Yunque National Forest, the only tropical rainforest in the U.S. National Forest system, or they can kayak through the bioluminescent bay, where tiny organisms glow to the touch as visitors paddle through the water. Nonstop flights are available for about $475, almost as little as flights with stops on Sun Country Airlines.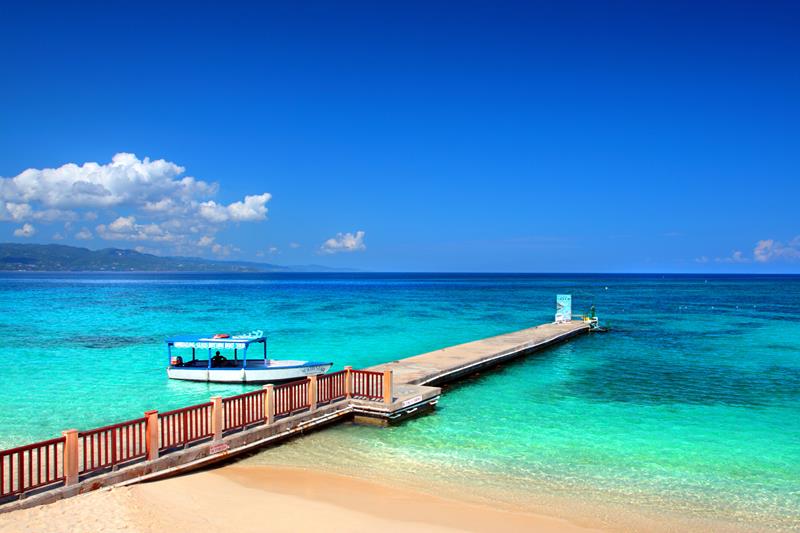 Montego Bay is Jamaica's second-largest city by area and fourth-largest by population. Travelers come for the duty-free shopping and various beach destinations such as Doctor's Cave Beach Club. For an authentic taste of Jamaica, buy some jerk chicken from the local push cart vendors. Direct flights from Minneapolis to Montego Bay are typically about $50 to $100 more than flights with stops. Spirit Airlines offers the best deals on flights overall, and some lucky travelers have even found flights for as low as $323 in recent weeks.
Looking for cheap flights to Jamaica? Set up fare alerts in Hopper's new mobile app!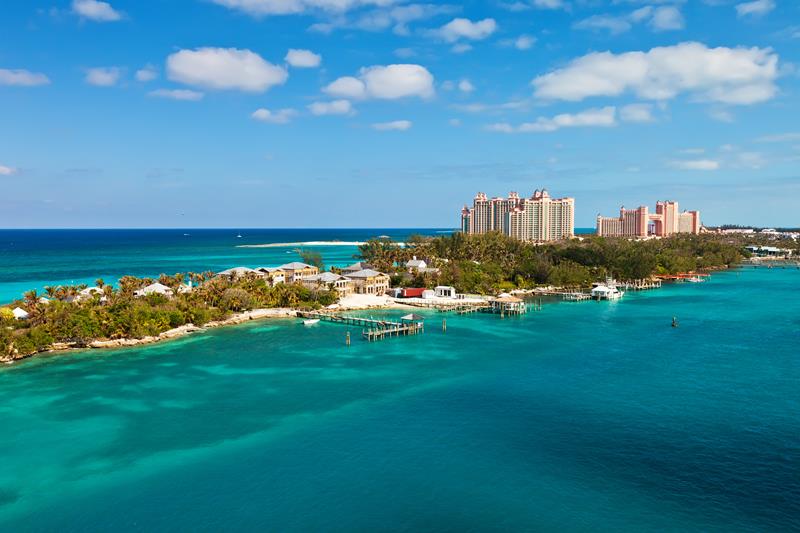 Nassau is the largest city in the Bahamas and is located on the island of New Providence, which functions much like a business district. The city's downtown is popular with visitors for its restaurants, shops and sightseeing attractions such as the Pirates of Nassau Museum. Visit right after Christmas for the city's popular Junkanoo festival, in which brightly costumed locals dance to drums and whistles in a colorful street parade. Direct flights are similar in price to flights with stops and often average about $363. However, some travelers have even found flights for less than $300!
Here's how it works: Download the new Hopper mobile app and set up airfare alerts for your favorite Caribbean destination. Hopper will watch your flight and notify you when prices drop. We'll even tell you if you should book now or if you should wait for a better deal. Pretty seamless. Download it now!