New York has a lot of great things, but many of the wonderful geographical attributes it doesn't have are concentrated in the Caribbean: white sand, swaying palms, azure water, world-class diving and snorkeling, year-round sun, a piratical history and top-notch surfing waves. Fortunately, then, particularly during New York's long, frost-bitten winter, return flights covering the 1500 miles from Newark's Liberty International Airport to the Caribbean Sea can be found for a remarkably low cost: flee to the Bahamas for $336, or chase the surf in Puerto Rico for only $307. And what could be more pleasurable than stepping onto a plane from the snowy streets of New York, and stepping off into skin-caressing Caribbean sunshine?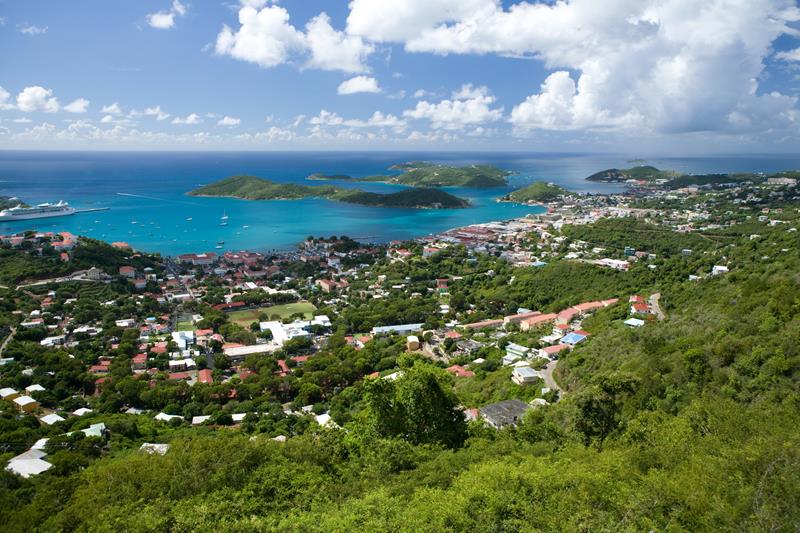 Flying to Charlotte Amalie is an excellent compromise escape from the crowds and chaos of NYC. Direct flights with Delta Airlines will whisk you to the appositely named Virgin Islands, a sun-drenched idyll far from the mainland United States. But while it's a peaceful little place compared to New York, Charlotte Amalie is located on Saint Thomas, the populated center of the Virgin Islands, so there's still plenty going on to keep your vacation active - from the gem-studded jewelry shops in Downtown, to the restaurants of Red Hook, to the 100 feet of snorkeling visibility at Coki Beach.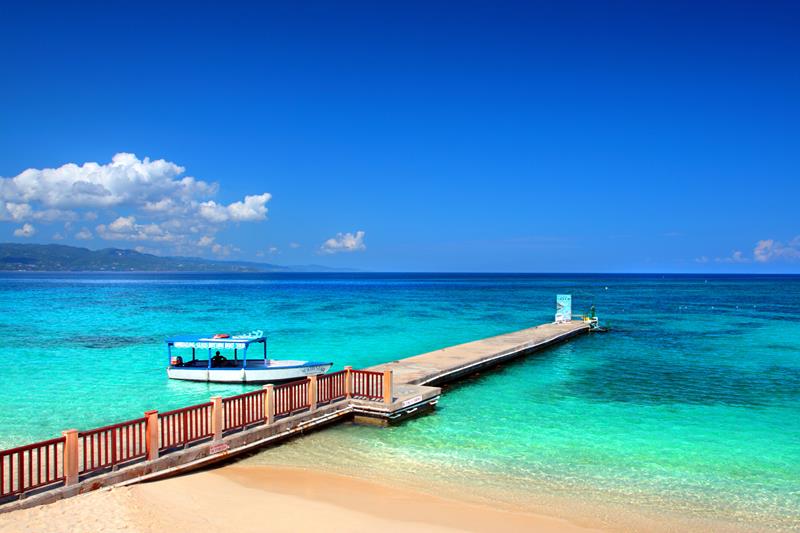 For a price as low as $372, you can fly from Newark to Jamaica's second-largest city, Montego Bay. From there pleasures unfurl before your feet: embroil yourself in the rambunctious nightlife of the Hip Strip; take a tour around old colonial sugar plantations; or simply escape to Jamaica's exquisite beaches, such as Cornwall and Doctor's Cave. The cheapest flights are with American, which take about six and a half hours and stop in Miami; alternatively, you can knock two hours of your flight time, but add $20 or so to your ticket cost, by flying direct with United.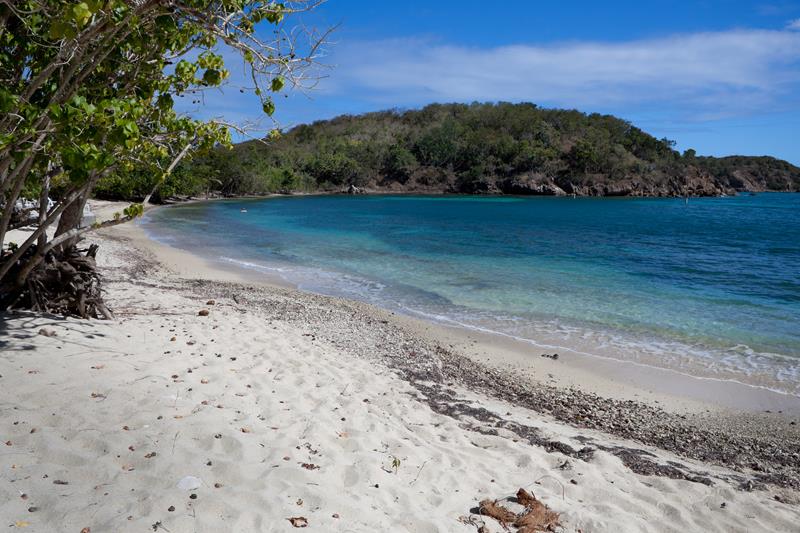 Christiansted, population 3000, is the largest town on the beautiful island of St Croix, and there are few better destinations for a tranquil escape from the big city. Robed in lush rainforest and fringed by golden beaches, St Croix is about as close to paradise as you get on this earth; just drink in the spectacular views of Salt River Bay, and perhaps wash it down with a rum cocktail or two from a ramshackle beach bar.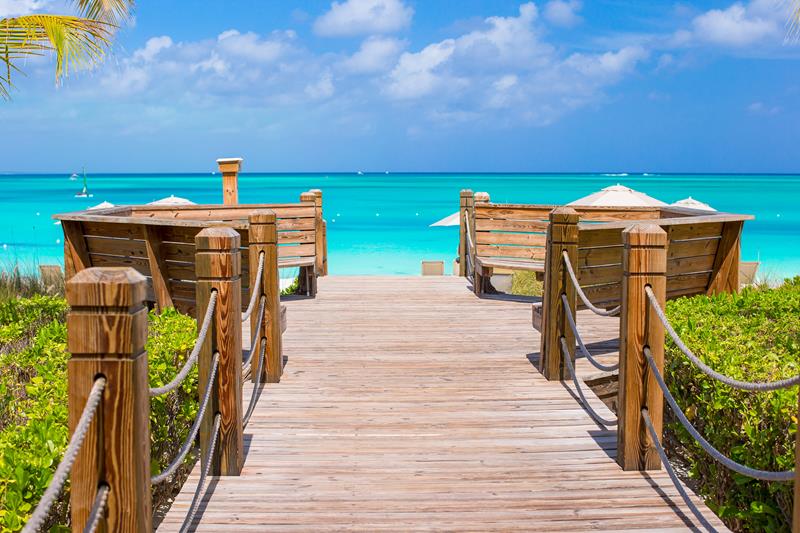 Bobbing on the azure waters of the Caribbean Sea, Providenciales is the largest island in the Turks and Caicos archipelago. A combination of fiery sunsets, shimmering sand beaches, superb restaurants and sumptuous adult-only resorts have given the islands a reputation as the region's most romantic spot. With direct flights on United all the way from Newark on the chilly North Atlantic, now is a great time to spontaneously whisk yourself and a partner away to the cultivated luxury and natural beauty of these exquisite Caribbean islands.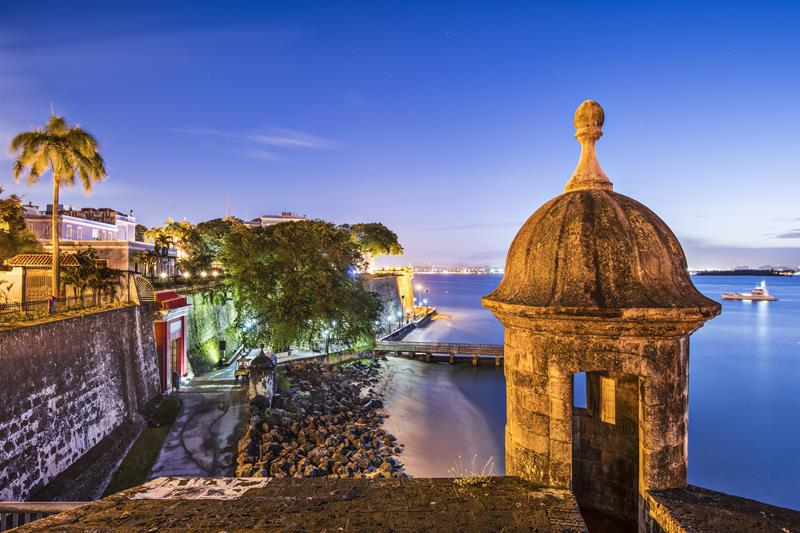 Take a flight to the Tropics and touch down in Caribbean Puerto Rico, where forests fringe the glimmering sea and sun-seekers bask on pristine stretches of sand. From San Juan you can stay at a beach resort and have your pick of the best scuba diving spots, snorkeling reefs and surfing swells the island has to offer. Or head into the city itself, exploring the palm-shaded Spanish Old Town through the day and hitting San Juan's legendary salsa clubs once the sun has set.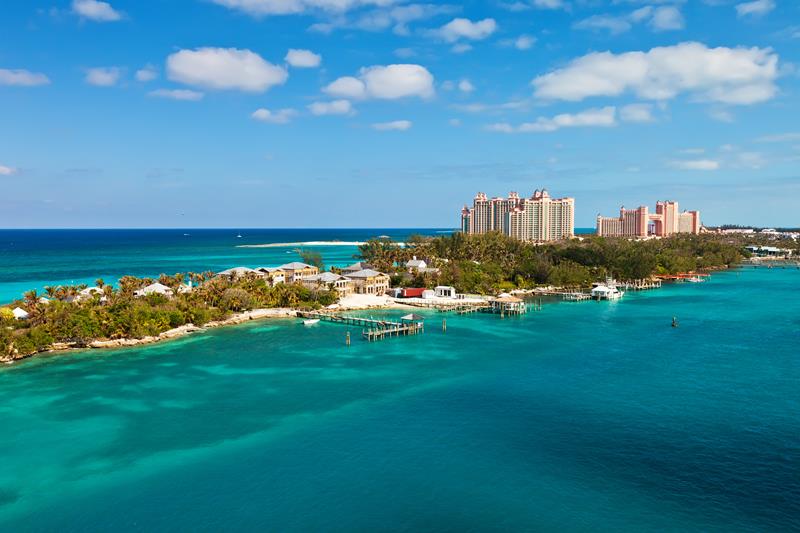 Jump on one of United's direct flights from Newark to Nassau and, in just over three hours, you could be stepping out beneath the bright blue skies of the Bahamas. But while you'll be spending quite a bit of time swimming and sunbathing by the Caribbean Sea, there's much more to Nassau than just gorgeous sun-kissed weather and fabulous all-inclusive resorts: Nassau was once the stomping ground of Blackbeard and co.; a pirate free state of lawless buccaneers and pistol waving sailors, and there are plenty of opportunities to get your cutlass into all this history today.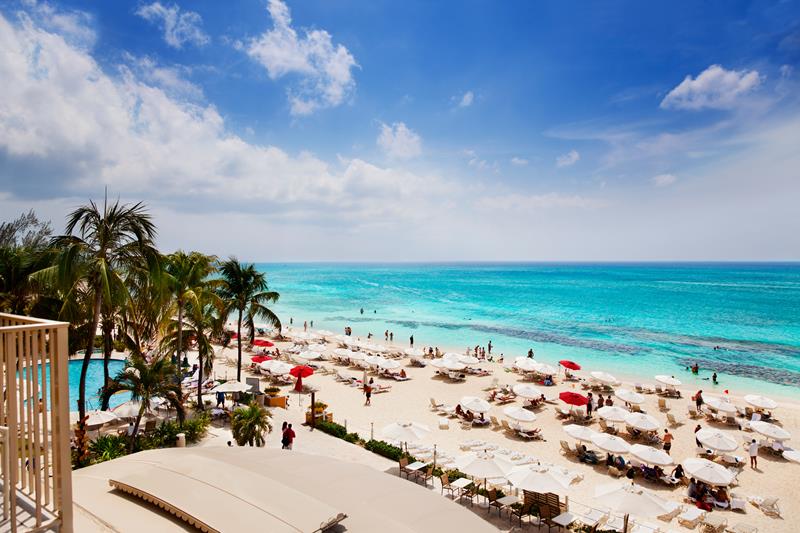 Fares from Newark to the Cayman Islands fall as low as $332 a round-trip, making the flight across the chilly Atlantic Ocean a tempting possibility for many Northeasterners yearning for the feel of the sun on their skin. Pearly Caribbean sands and sleepy, sensuous towns characterize this British Overseas Territory, and direct flights on United drop passengers in George Town - the perfect base from which to explore the paradisaical outer islands of Brac and Little Cayman.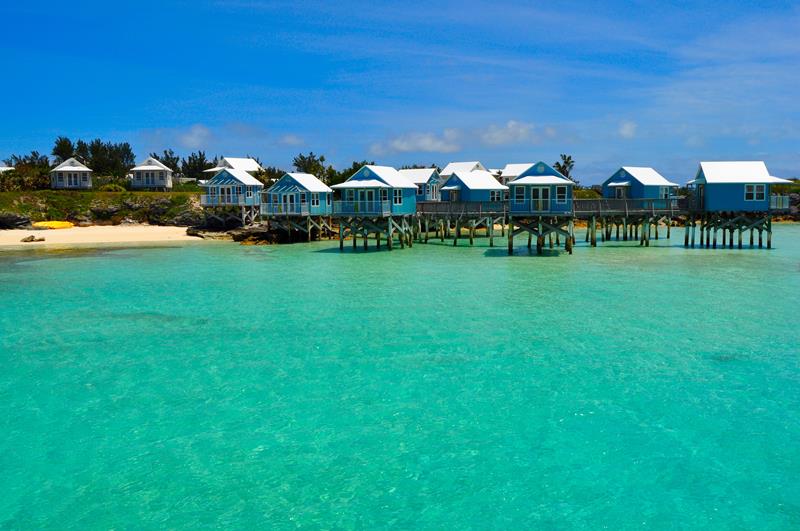 Despite being flung out east in the North Atlantic several hundred miles from the Caribbean Sea, Bermuda became an associate member of the Caribbean Community in 2003. It certainly has the natural beauty of its compatriots to the south-west, but it's not quite Cancun in the winter months, when daytime temperatures frequently settle at a cool 60 Fahrenheit. But it's pink sandy beaches are well worth a visit, such as the world-famous Horseshoe Bay, and the more thick-skinned can still enjoy a dip in the Atlantic - the Gulf Stream ensures the water remains reasonably warm. But it's the island's history that is most unique and fascinating: settled in 1609 by shipwrecked English colonists aiming for the nascent British colony of Virginia, today it is one of the last remnants of the once vast British Colonial Empire in the Americas.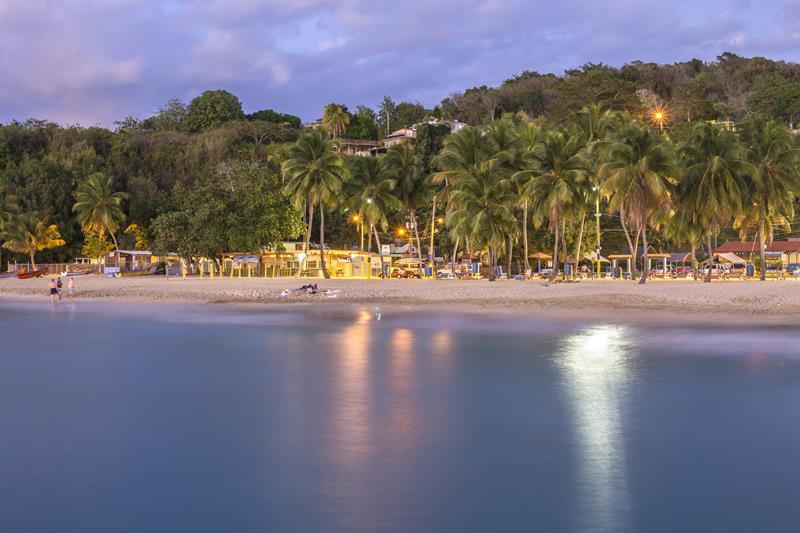 The eyes of surfers will no doubt light up at this news: there are round-trip flights from Newark to the Caribbean surfer's mecca of Puerto Rico for an absurdly low price of $307. In only three hours fifty minutes, you and your board could be stepping out onto the sun-warmed tarmac of Aguadilla airport, and hitting the waves soon after. The one downside is that the cheapest tickets are with Jet Blue Airlines, which include a lengthy stopover in Orlando; for $10 or $20 more, you can usually pick up a direct flight with United, so if time is important it might be worth shelling out a few extra dollar bills. Just make sure you check the Hopper Airline Fees calculator before settling on an airline, so you don't miss any sneakily concealed fees.
If all this talk of sand, sun and sumptuous seafood has got you salivating in your chilly New York office block, here's the good news: for a ridiculously low $305 you can fly direct to Trinidad and Tobago on United Airlines, flight time: just over five hours. You'll land in the samba-loving, sun-drenched city of Port of Spain, where rum punches flow continuously and there's always a party happening somewhere. To get a real feel of the culture, though, get out of the bars and hotels and stroll over to Independence Square, where locals wander among the food stalls and lounge with their friends in the late evening sunlight.