New York may be the city that never sleeps, with an inexhaustible and ever-evolving supply of venues and events to unearth and enjoy. But with its snow-dusted winters and grey glass-and-concrete canyons, it's also the kind of place we need to escape from time to time - to remind us there's a world beyond the yellow taxis that ply the world's most famous grid system.
Fortunately, the city is served by three major airports, which makes that getaway a lot easier to achieve. Here at Hopper we've mined our vast quarries of data on airline flight prices to calculate a list of the 10 cheapest cities to fly to from one of those airports, Newark Liberty International. Our calculations are based on average flight prices through the course of the year which means that, while fare sales may occasionally make some new destination cheaper, it's likely that whenever you wish to escape one of these 10 cities will be the cheapest place to fly to.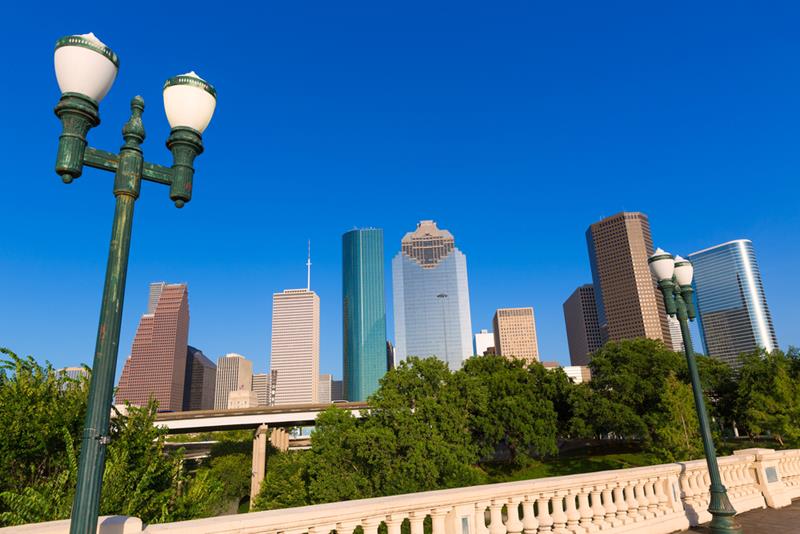 New Yorkers seeking a cultural and climatic shift without having to fork out for a flight beyond the country's borders need look no further than these cheap flights to Houston. Like New York, the city has terrific food and music scenes, but Houston's restaurants focus more on Mexican and BBQ and you're more likely to hear honky-tonk country drifting from the city's myriad bars and venues. Northeasterners escaping the final weeks of winter chill in February and March can take this cultural tourism to its extreme at the Houston Livestock Show and Rodeo, which brings together livestock shows, rodeo and BBQ competitions, and country music concerts. Houston residents even mark the event with a Go Texan Day, dressing in western gear the Friday before the festivities begin.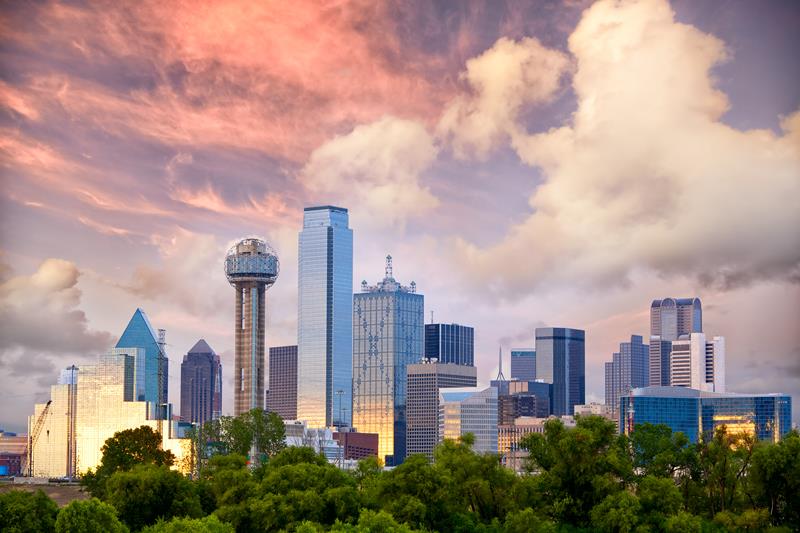 If New York embodies one half of the American mythos - Greenwich Village, jazz, the Chelsea Hotel - then Dallas surely embodies the other: cowboy boots, big oil bucks and the most malls per capita in any US city. But travelers from the north shouldn't get too supercilious, as Dallas has heaps of art and theater for New York culture-vultures to get their stained teeth into: a 68-acre Arts District; museums dedicated to sculpture, painting, contemporary and cutting-edge digital art; a critically acclaimed Shakespeare theater company (inspired by the New York Shakespeare Festival); and much more. Or if it's a taste of the old Texas that tickles your fancy, go see a rodeo show at the Mesquite Championship Rodeo, or fill up at one of the innumerable fantastic BBQ joints.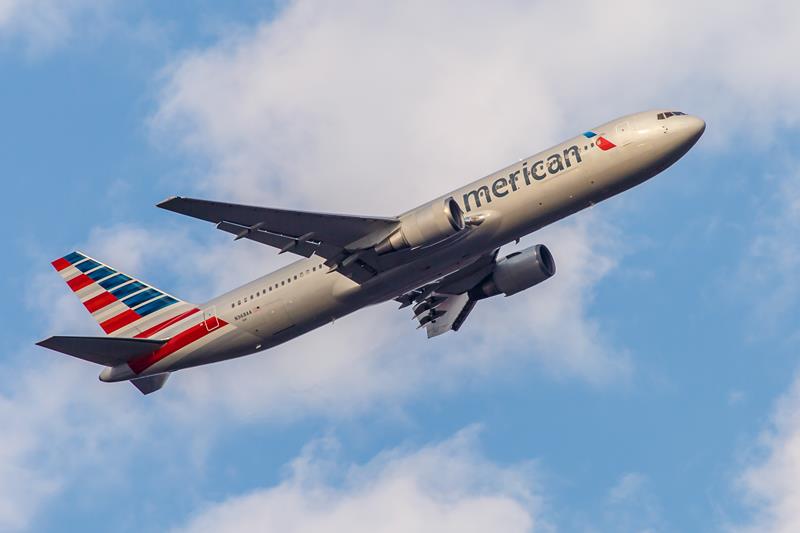 Alternatively, instead of heading south, fly due west from the skyscrapers of Manhattan to the equally vertiginous towers of Chicago. Unlike a trip to Texas, this is not going to free you from the winter cold, as icy winds blow in from the Great Lakes and bring a biting chill to Chicago's January streets. But with museums as fascinating as the Museum of Science and Industry, restaurants as good as Grant Achatz's Alinea, endless fantastic festivals, a whole skyline of unique architecture, and superb street food, why worry about the weather?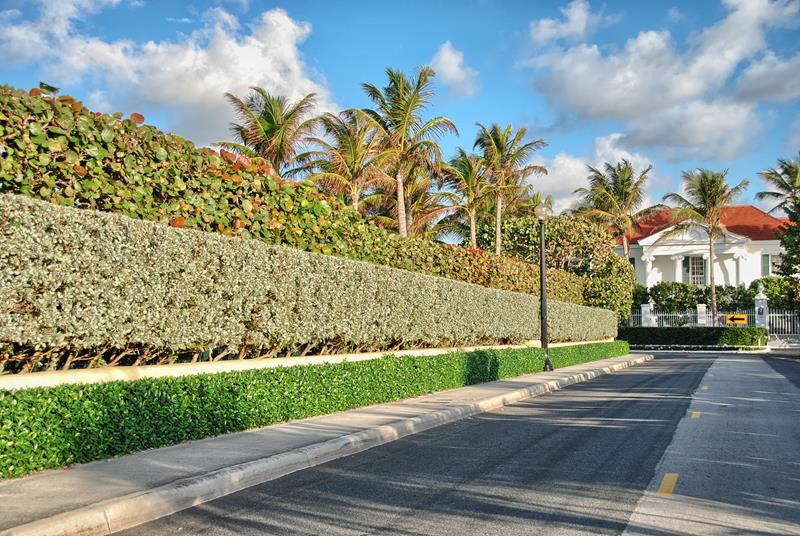 In glorious news for lovers of sun-kissed beaches, the seventh cheapest destination from Newark's Liberty Airport is West Palm Beach, a city that basks in the subtropical sun of Florida's east coast. Over 40 miles of sublime beaches speckle the coastline around the city, and the proximity of the Gulf Stream keeps the water gorgeously warm all year round. Once the sun goes down, the streets spring to life, as one of the liveliest nightlife scenes in the whole of Florida swings into motion.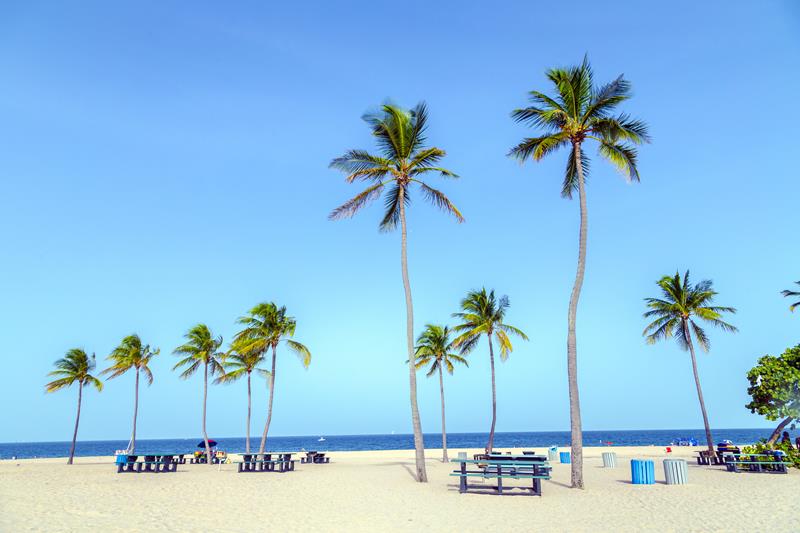 With flights that are marginally cheaper, on average, than its northern neighbor West Palm Beach, the Atlantic coastal city of Fort Lauderdale makes for a fantastic seaside getaway. It's a liberal, laid-back city, with a large gay community, great European restaurants, swanky shopping districts and an upscale crowd that has gradually displaced the Spring Breakers that swamped the town during the eighties and nineties. It's also known as the yachting capital of the United States, and New Yorkers sans yachts can jump on the Water Bus which will ferry them among the hotels, restaurants, beaches and nightlife that line the city's vibrant shore.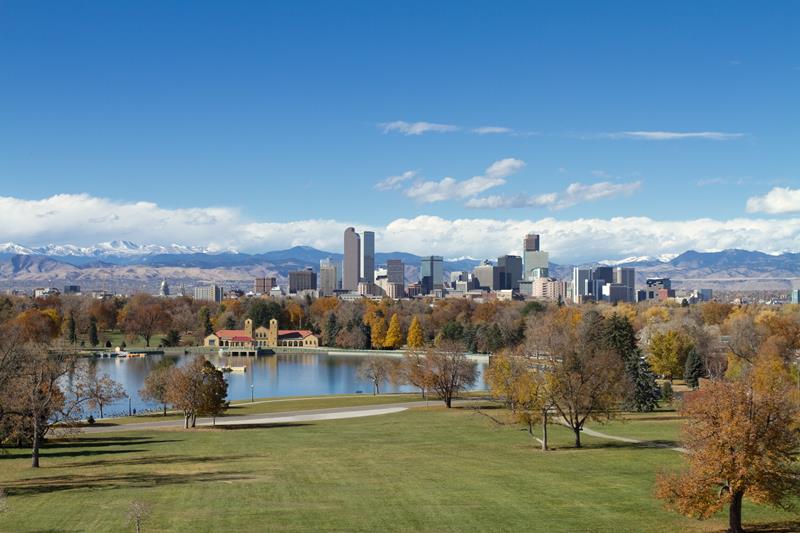 This is probably the best choice for skiers looking to swap the dreary winter streets of the Northeast for glistening white powder, craggy peaks and swaths of fir tree forest: Denver is surrounded by three fantastic ski resorts at Beaver Creek, Copper Mountain and Aspen. And while you're away from the slopes, Denver's City Park offers acres of leafy gardens and calming lakes for foggy-breathed romantic walks, after which you can warm up in downtown's excellent microbreweries with some of the best craft beers in the United States.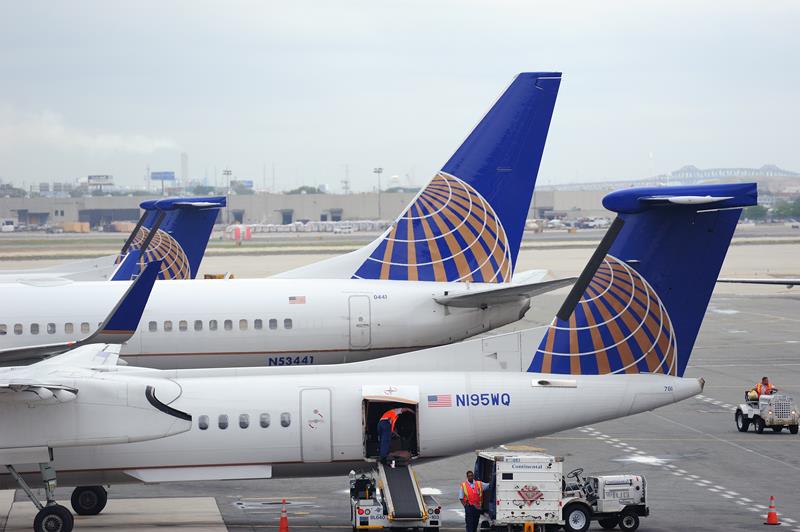 From the snowy mountain peaks of Colorado we return to Florida's subtropical shoreline, with the chilled-out city of Fort Myers coming in as the fourth cheapest destination. Perched on the Gulf of Mexico, Fort Myers is a more tranquil holiday town that its counterparts on the Atlantic coast, with fewer high-rise hotels, spring breakers or luxury yachts cluttering up the seafront. Visitors can just relax with the locals, enjoying the town's variety of easy pleasures such as walking, eating, fishing, swimming, snorkeling, diving, biking and wildlife watching.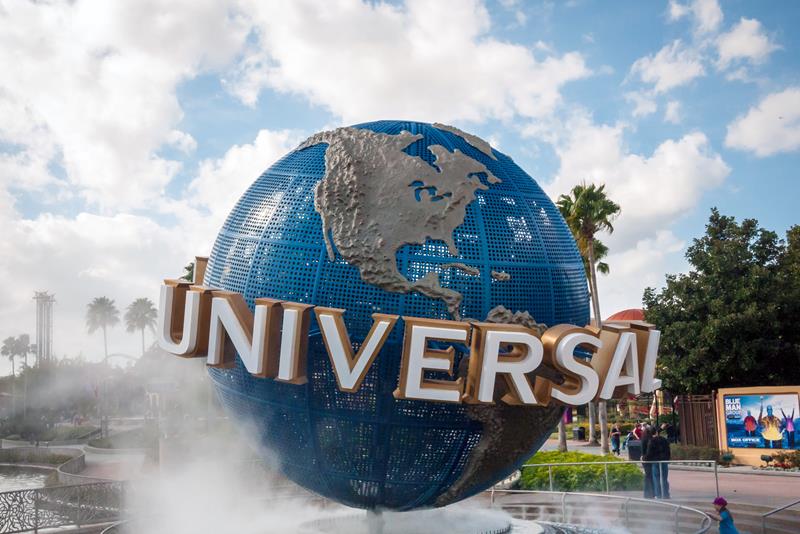 The tickets are cheap, but booking your flights is the easy bit: it's once you touch down in Orlando that things begin to get tricky. There are so many decisions to be made. Do you just go to Disney's Magic Kingdom, sprawled beneath its iconic pink turrets, or do you also take a peek behind the scenes of the movie industry at Disney's Hollywood Studios? Or, instead, would you prefer to step into the wild and encounter the creatures that populate Disney Animal Kingdom, which injects some interactive thrills into the usual zoo experience? But then again, if animals appeal, Discovery Cove might be a good choice - an outdoor labyrinth of pools, caves and winding waterways, filled with all manner of marine life. Or another sea-based option, with frequent extravagant - if increasingly controversial - events, is of course Sea World Orlando. But hold on a minute - Harry, Ron and Hermione await at the Universal Studios Islands of Adventure - surely you can't miss a meeting with them? Sigh... You might just have to get hold of a Time-Turner to see everything you want to in Orlando...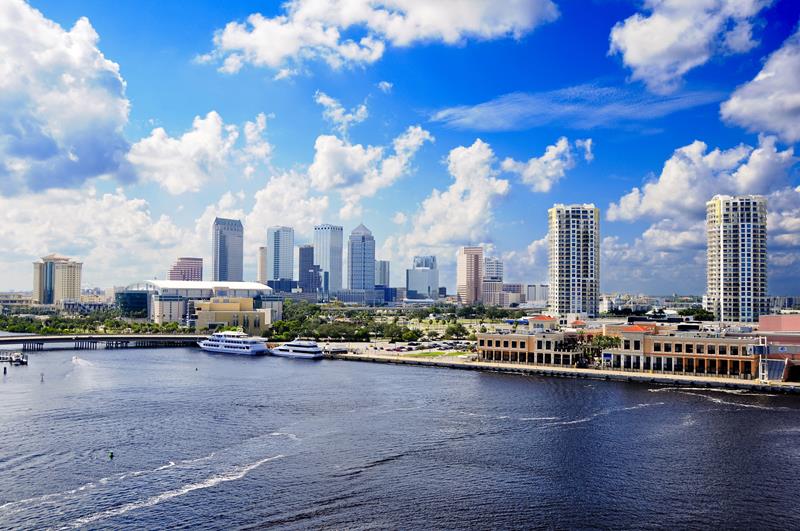 Far less flashy than metropolitan Miami and far less hyperactive than Orlando, Tampa is better known for its thriving business district than its understated tourist scene. But with a gorgeous shoreline setting on the Gulf of Mexico, a clutch of leafy parks, and a handful of top-notch attractions, it has plenty to offer Northeasterners looking for a more laid-back experience of the sunshine state.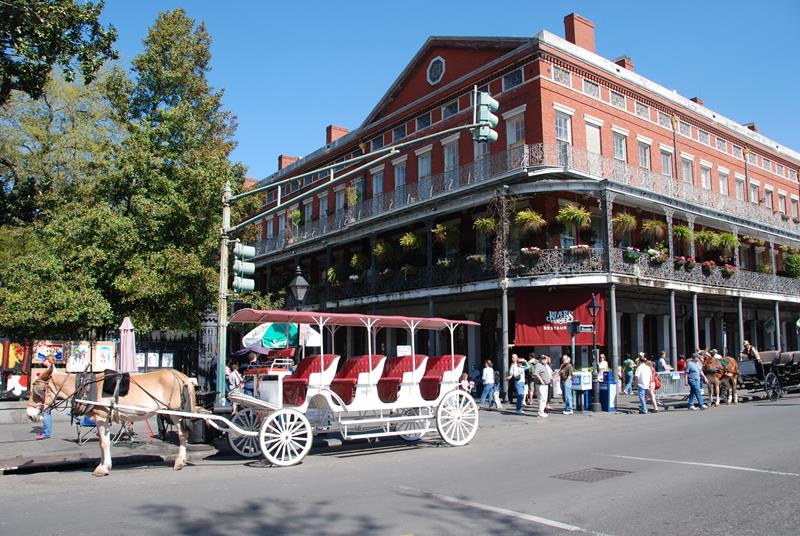 The climate, the food, heck the whole damn culture could hardly be more different - but just like New York, New Orleans is a vibrant world all of its own. Just touching down at Louis Armstrong Airport gives visitors an idea of what they're in for, and jazz-lovers a happy kick in the pants. In this exciting and fast-paced city, there is faint music blowing from the French Quarter and the delectable wafts of beignets, po' boys and jambalaya hanging in the air. It's a city that parties together and revels in its prominent place in American history and, as the cheapest destination from Newark's airport, it makes for a damn fantastic spontaneous get-away from the chilly streets of the Big Apple.