Take a break from Orlando's glitzy modernity and check out some of the hoary old cities of Europe, from the shadowy canalways of Amsterdam to the sooty mills of Manchester. Of course, Europe isn't all medieval castles and wood-paneled Victorian pubs, and there are plenty of highly contemporary pleasures to get your teeth into as well. Here at Hopper, we've made an adventure across the Atlantic all the easier by calculating the ten cheapest European destinations, on average, that travelers can fly to from Orlando's International Airport. So cast your eyes down this list and see which of these historic and vibrant European cities most captures your wandering imagination.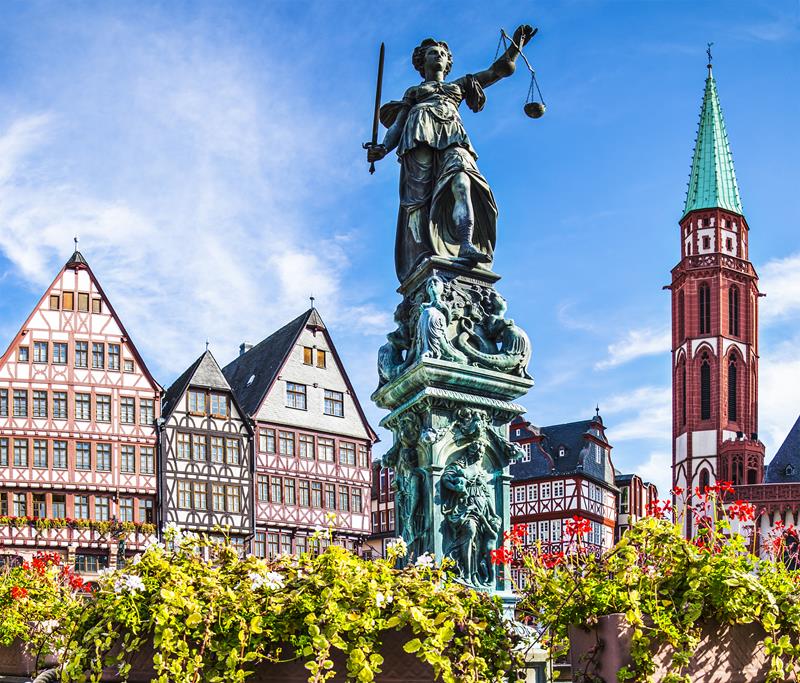 Frankfurt is one of Europe's financial centers, its airport the busiest in Germany and third-busiest in Europe as globe-trotting suits travel in and out, but it also makes for a divertingly different destination to explore in your leisure time. Its towering skyline is unlike anywhere else in Germany, while spread out beneath you can find a pretty historic district, a terrific collection of museums, sumptuous places to eat and, of course, pounding German techno clubs if you just don't want to sleep once the sun has set. You can fly direct from Orlando with Lufthansa, but most travelers will prefer JetBlue or Delta's connecting flights, which cost around $500 less.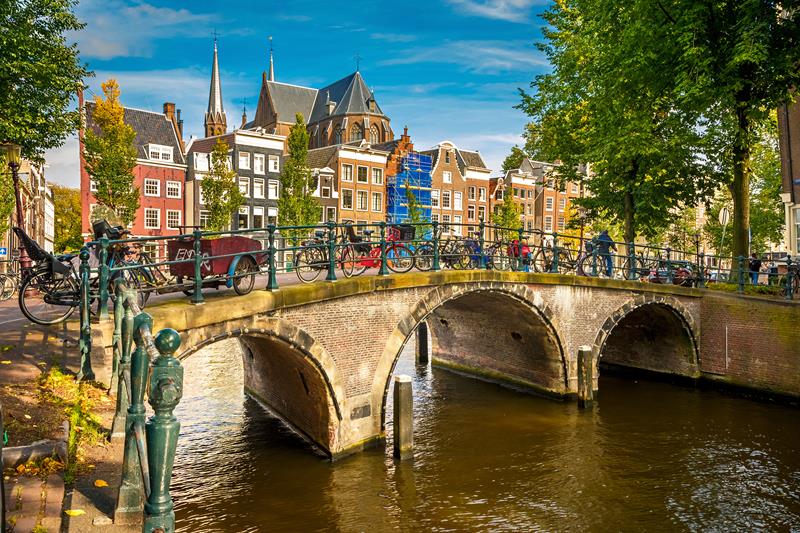 Holland's shadowy old capital is among the finest in Europe for a brief city-break. The cultural opportunities the city affords are unsurpassed, including two magnificent art galleries, the Van Gogh Museum and the Rijksmuseum, and unique, moving sites such as the Anne Frank House. And then, of course, there's the uninhibited nightlife, centered around the canal ring, and the city's famous specialty-serving coffee shops, which attract a reasonable chunk of the city's many, many tourists. There are no direct flights from Orlando, but Irish airline Aer Lingus run a good-value connecting route.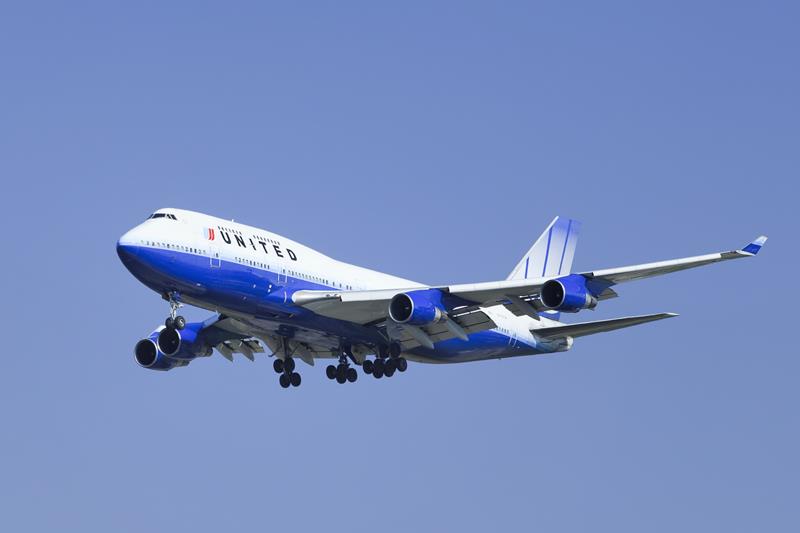 Berlin's troubled half-century of history — destroyed in World War Two, torn in half by the Cold War, cobbled back together through the '90s — has left an utterly unique city for travelers to discover. These historic epochs are explored in perhaps Europe's finest roster of museums, from the Checkpoint Charlie Museum and Berlin Wall Memorial to the dark yet illuminating displays in the Wannsee Conference Center. Alongside this concentration of world-changing history, Berlin is also an exceptionally fun city in which to hang out, full of banging clubs and characterful bars and restaurants in trendy districts such as Kreuzberg. All flights from Orlando involve connections and the cheapest are operated by United, involving a minimum flight time of 12 hours.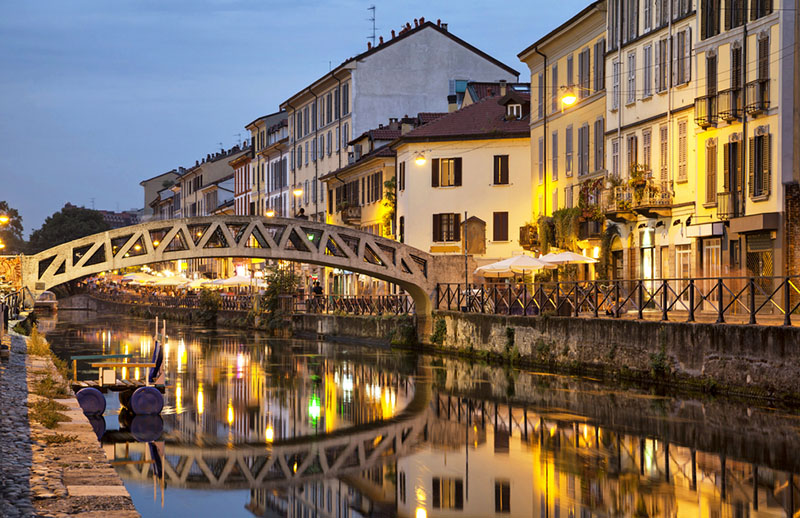 Milan is a glorious mix of classical Italy and the country's most modern and economically dynamic city. Its history is encapsulated in its stunning architecture, which reaches its zenith among the Gothic arches of the Duomo Cathedral and the Neoclassical columns of La Scala opera house. But the city is not incorrectly thought of first and foremost as a cathedral of modern pleasures: there's terrific coffee in the cafes, impassioned football in the stadiums, cutting-edge fashion on the catwalks, and delicious, buttery Lombard cuisine in the restaurants. Take a look for yourself with the cheap connecting routes run by both Delta and United.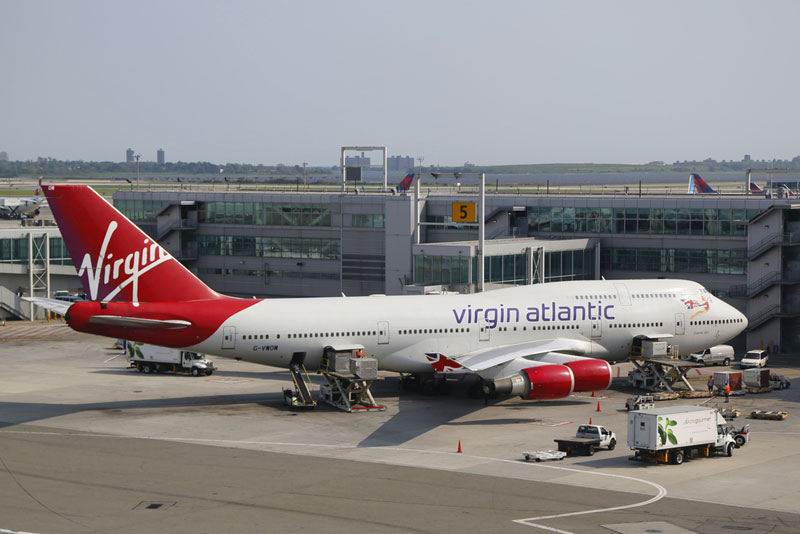 Choosing to swap the subtropical sun of Orlando for the industrial northern skies of Manchester could seem to some like an odd decision. But this city is actually a thriving multicultural melting pot that will thoroughly reward anyone willing to take the trip, with a colorful Chinatown and one of Europe's best gay scenes in its Gay Village. Just beyond the bounds of the town, meanwhile, stretch the rolling hills, rushing rivers, rough moorland and green fields of the Peak District, a beautiful slice of English countryside. Manchester couldn't be easier to get to from Orlando, with Virgin Atlantic operating a cheap and efficient direct route, so why not take a look for yourself?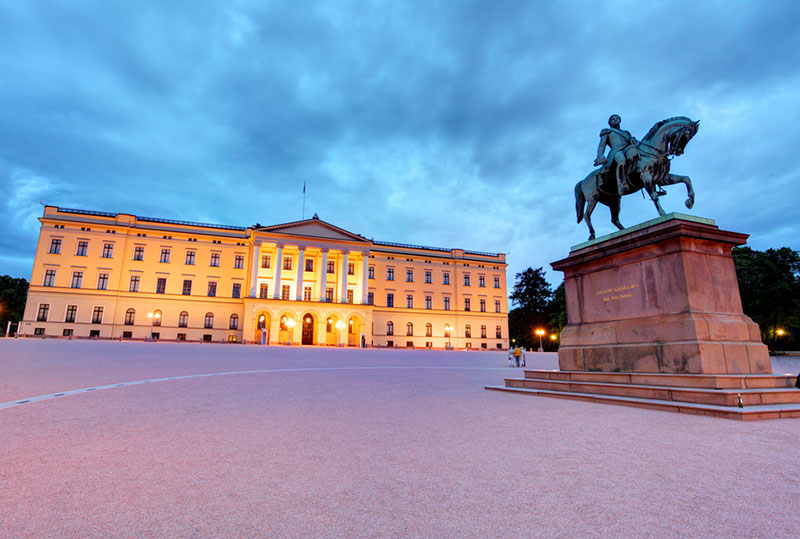 If none of these northerly destinations are quite cold enough for you, then why not direct yourself more northerly still and drop into Norway's pretty capital of Oslo? With its striking Domkirke (Cathedral), Stortinget (National Parliament), glacier-shaped Opera House and elevated medieval castle, it's a great city in which to simply wrap up warmly and spend a while wandering around. The serious walking, though, gets done along the crags and fjords of the country's exceptional coastline. United run a connecting route from Orlando with round trips usually available for under $900, while excellent budget carrier Norwegian Air runs a less-frequent but supremely good-value direct route that can fall under $800.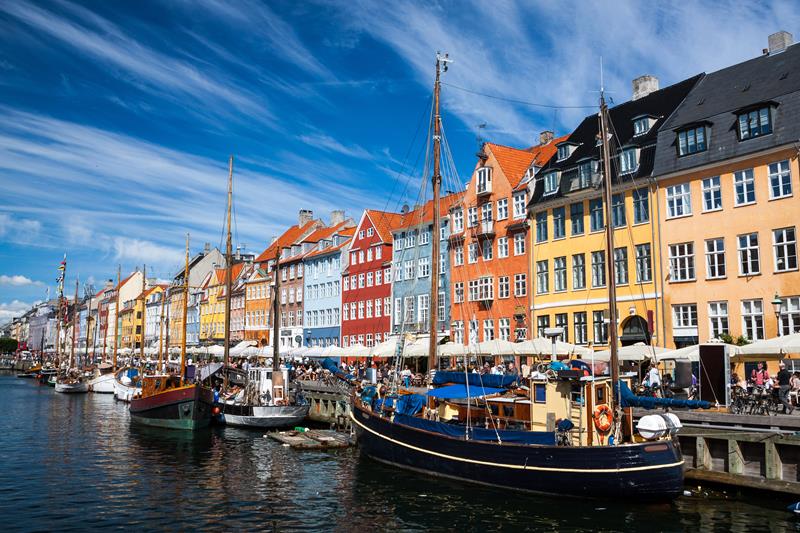 Denmark's quiet capital has neither the spectacular setting of Stockholm nor the architectural gems of Oslo, but it has plenty of pleasures of its own to make up for it. One of the first you'll notice is the lack of traffic and consequent clean air of the city, which will certainly make a change from the clogged highways of Orlando. Wandering or cycling among the superb museums, delicious cafes and bakeries, historic harbor and hoary castles could occupy you for weeks — especially if you take advantage of the vibrant bar and club scene that unfolds once darkness falls. Norwegian Air again operate a terrific-value but infrequent direct route, while reliable and affordable connecting flights are run by Brussels, United and KLM.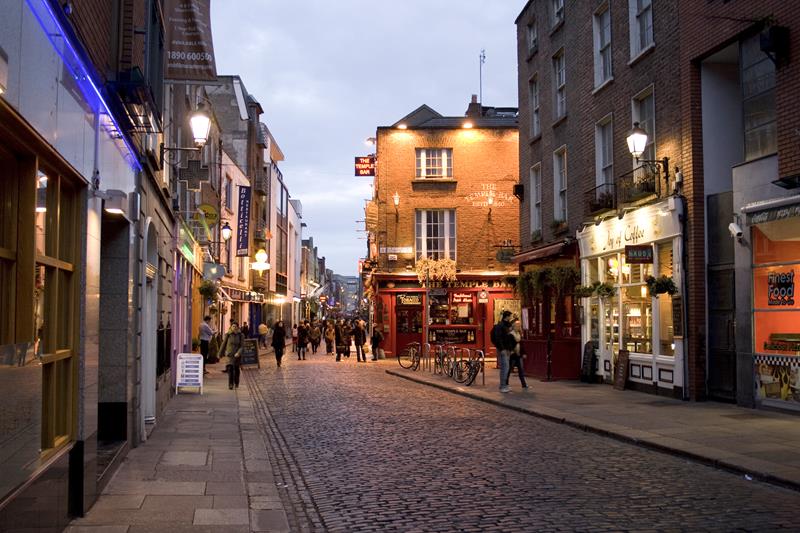 Few cities mix fascinating history and contemporary fun quite as successfully as Dublin. Its excellent museums include Dublinia and the Viking World and the Jeanie Johnston Famine Ship, a recreation of a ship that took emigrants from Ireland to east-coast USA in the mid-19th century. Among the more than 600 pubs that speckle the city, meanwhile, highlights include the Celt, with live music daily from 9 p.m., and O'Donoghue's, where the Irish tradition of impromptu singing from the regulars is alive and well. Take yourself over for a look on Aer Lingus's great-value direct flights, with a travel time from the sub-tropics of Florida of only nine hours.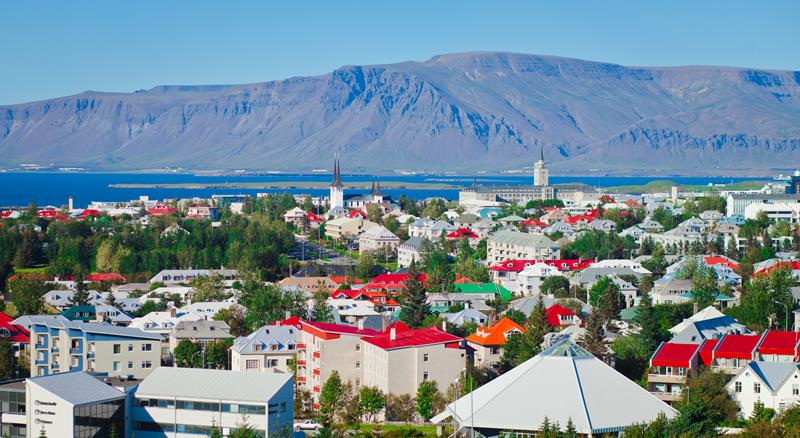 Located on the isle of Iceland between the North Atlantic and the Arctic Ocean, Reykjavik is a small city packed with enough culture to fill a capital six times its size. It has engrossing museums on such unique topics as the great literary Sagas of centuries ago, and a diversity of art galleries and design shows. The food and drink scene ain't half bad either, and just to round it all off, from Reykjavik you can explore Iceland's wild and wondrous natural world, ringed by frothing seas and covered with ancient glaciers, deep lakes, spouting geysers, volcanic springs and remote mountains. Get there from balmy Florida in less than eight hours on IcelandAir's direct flights from Orlando International.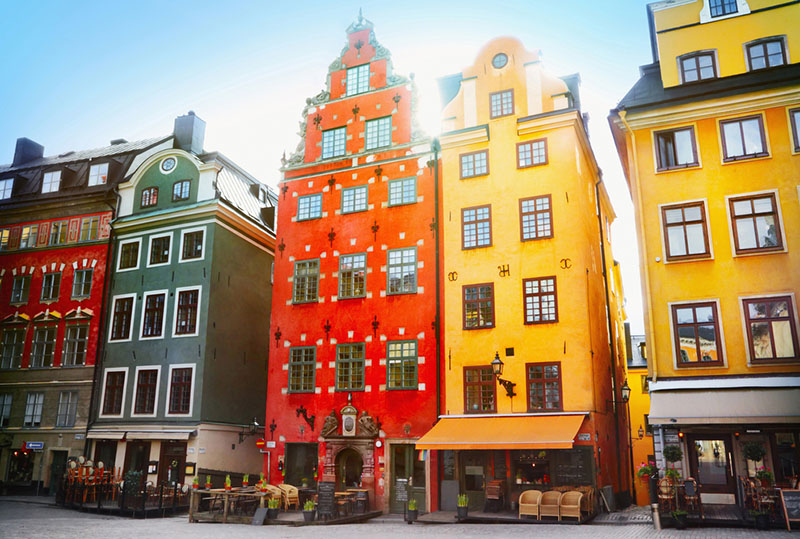 If you've never been to Stockholm before, the first thing you'll be struck by is just how beautiful it is, clusters of colorful houses and cobbled streets set atop small islands and reflected on the shimmering blue sea. Each of these islands has its own character, from the picturesque crumbling old town of Gamla Stan to the funky residential neighborhood of Sodermalm, which has many of the city's best bars and clubs. Take advantage of these cheap United and KLM flights to check out Sweden's glorious capital city, involving one connection and a flight time of upwards of 12 hours.