Florida has sun and swaying palms and Orlando the greatest amusement parks in the world, but while the world's tourists flock to the airports of Florida, it's just familiar old home if you're a local. So why not leave behind that idyllic subtropical weather and plunge into the South American continent, discovering new cities and terrains from mountain-perched modern capitals to jungle-shrouded Inca ruins? In case such a trip strikes your fancy, here at Hopper we've calculated the ten cheapest South American destinations, on average, that you can reach from Orlando's massive international airport. So just flick your eyes over our rundown and see which of these gloriously different destinations in South America gets your feet itching most.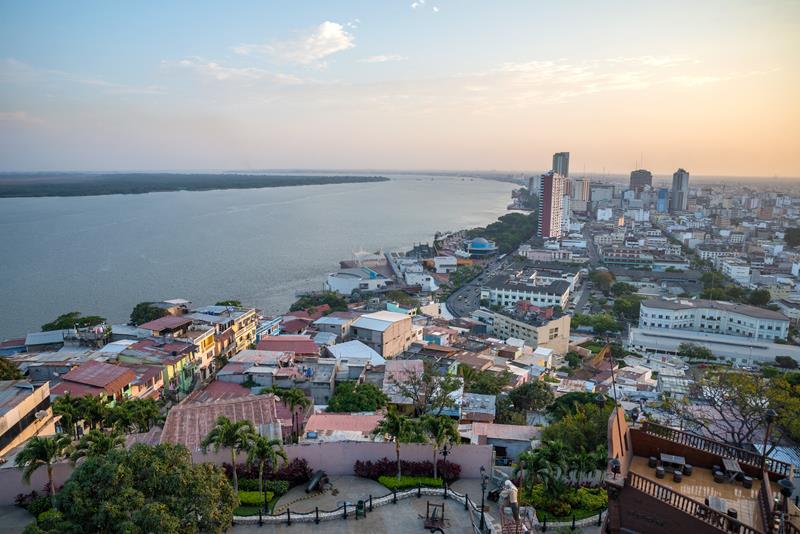 Ecuador's biggest city, Guayaquil, is one of the continent's main ports and just as busy, bustling and unpredictable as this would lead you to expect. But it's also cleaned up its act over the past decade, performing an unlikely transformation into an excellent tourist destination — a volte-face catalyzed by the construction of a gleaming Malecon, which runs past shops, seafood restaurants and ice cream stands to a historic lighthouse with stunning views across the city. Finally, Guayaquil has an ace up its sleeve as the cheapest departure point for trips to the wondrous Galapagos. There aren't any direct flights from Orlando, but JetBlue run an affordable connecting route with one stop and a travel time of around 18 hours.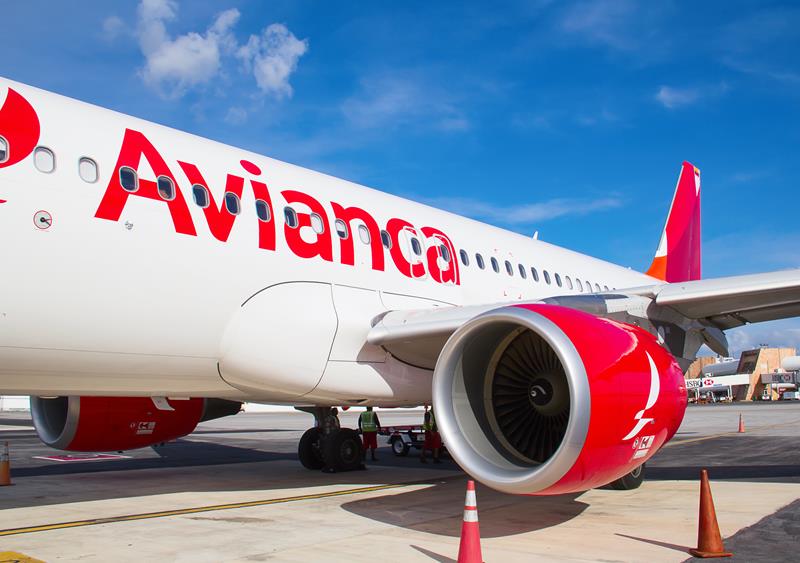 While overshadowed by its more glamorous counterparts such as Rio or Buenos Aires, Ecuador's picturesque capital has always been a terrific starting point for an exploration of South America. It's spectacularly situated among snowcapped Andean peaks, and the world's second-highest cable car awaits to carry you up to 4000 meters on the slopes of the Pichincha Volcano. Within the city itself, the action centers around an exquisite Historic District, one of the first two World Heritage Sites to be listed by UNESCO, and a lively tourist zone known as the Mariscal, packed with characterful restaurants, bars and bookshops. The cheapest flights are available on connecting Avianca or Copa Airlines flights; there are no direct alternatives.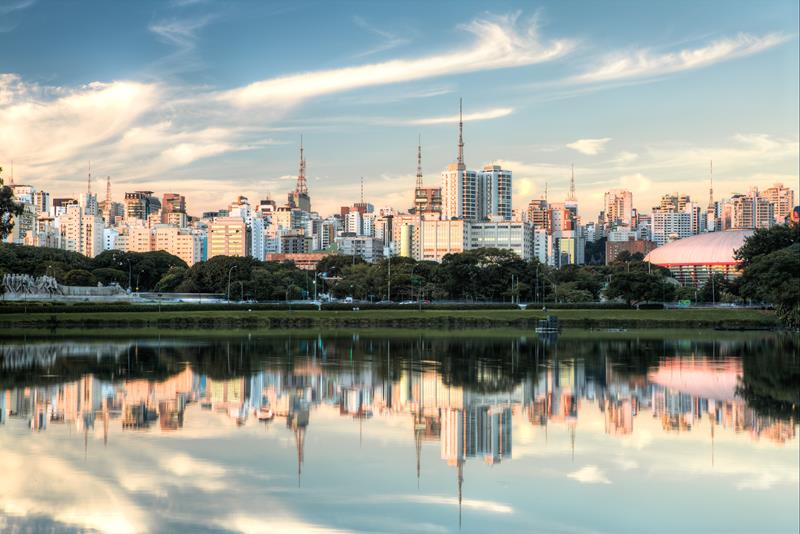 It may surprise you to find this out, but sprawling Sao Paulo is the biggest city in the whole of the Americas. It is vast, congested, seethingly multicultural and a city that takes a little time to get used to — dropping in for a quick weekend break probably doesn't make much sense. But give yourself time to find your feet and the rewards will begin to reveal themselves. Chief among them is an astoundingly diverse, world-class dining scene centered around the Jardins district. Then there are the 24-hour clubs and the thriving gay scene, the sparkling array of art-house cinemas, theaters and galleries, and the city's range of fantastic museums. Check it out for yourself with cheap connecting airfares offered by Gol, Brazil's second biggest airline.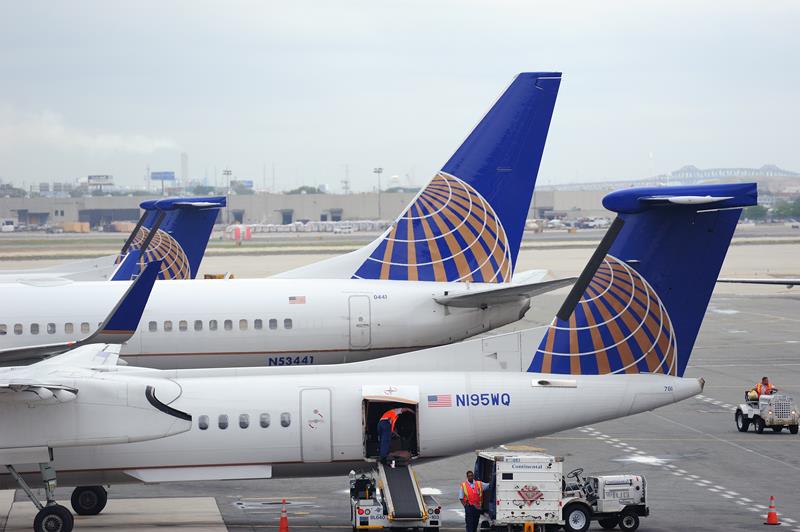 Spread across a green hillside in the Colombian Central Mountain Range above a picturesque patchwork of coffee fields, Manizales is an idyllic alternative for a city break. It's famous in Colombia for its universities and colleges, and there is a definite touch of Oxford or Bologna among its cobbled streets, theaters and cafes. And there are plentiful opportunities to get out into the dramatic natural world surrounding the city, from explorations of glacier-riven volcanoes to lounging around in nearby hot springs. All flights from Orlando involve connections and United run the cheapest route, with flights frequently available for little more than $600 round trip.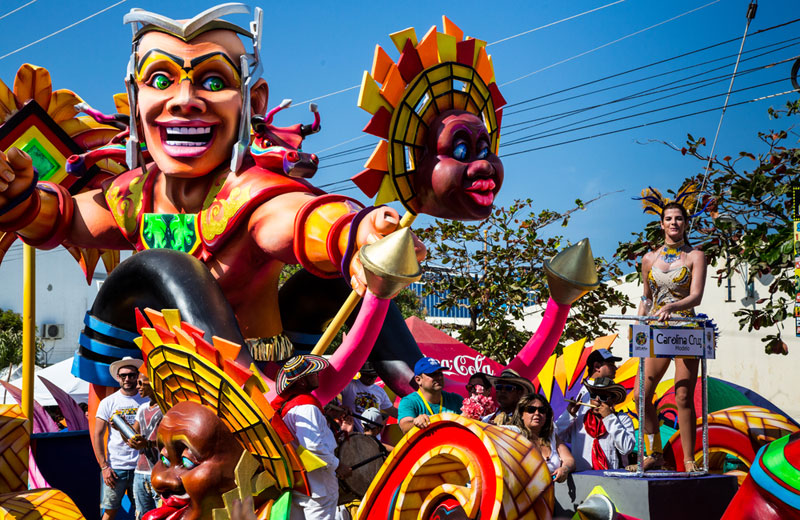 For most of the year, Barranquilla, located on Colombia's Caribbean coast, is a hard-working hub of industry and hardly a suitable destination for tourists — you'd do much better to visit its more glamorous sibling along the shore, Cartagena. But for four days every February, it transforms into one of the hottest places to be in the Americas. Its Carnival, a riotous explosion of hedonism in the run-up to Ash Wednesday, is second in size only to Rio's and fills the city with street bands, crazy costumes and Pacific quantities of booze. It's got a rough and wild edge, but if you're willing to cling on for the ride it's an unforgettable experience. Search for flights well in advance and you can find some good deals, with JetBlue, United, Avianca and Copa all running connecting routes from Orlando.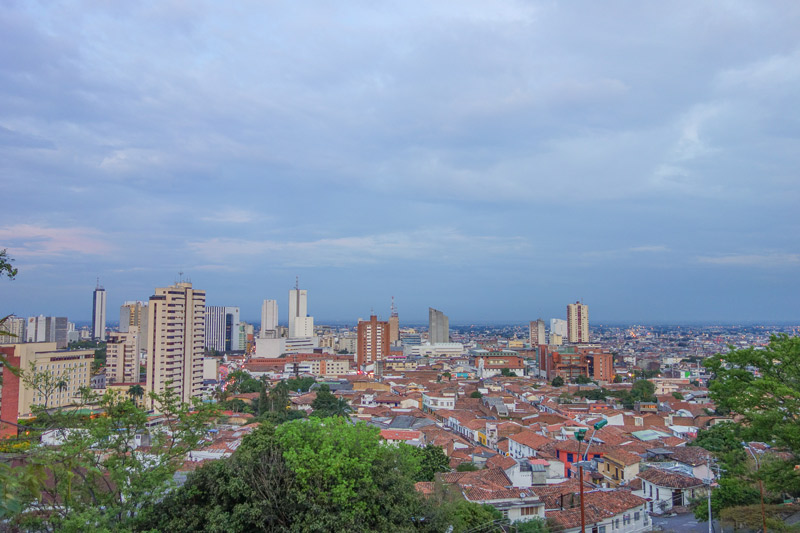 Through the week Cali is a hard-working, industrial city, and it's certainly not postcard-pretty like some of its mountain-perched counterparts in Colombia. But come the weekend it transforms into a laid-back, pleasure-seeking party town, packed with some of the liveliest, sexiest salsa bars in the whole of South America. True, these places aren't for beginners, but you can always sip a cerveza at the bar, drinking in the scene until you find your feet. There are no direct flights from Orlando, but Avianca, Copa and United all operate good-value connecting routes.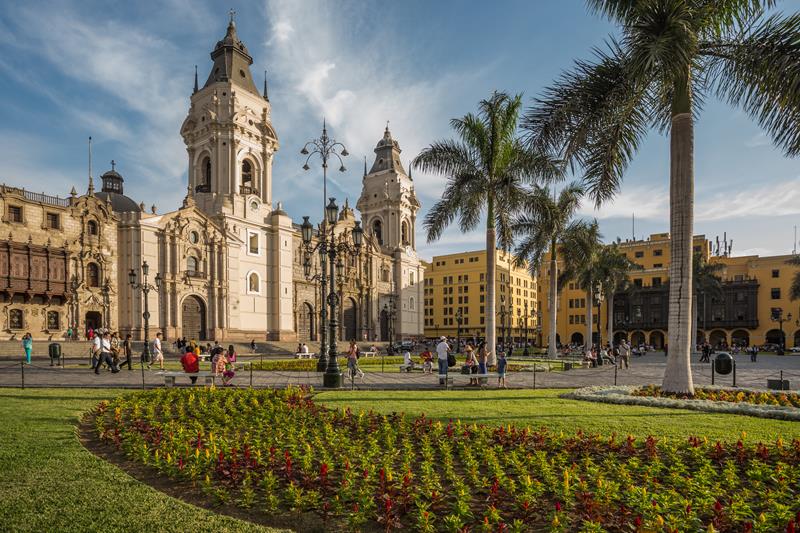 Lima has something of a bad rep and there's no doubt that it's a wildly unequal, concrete-covered, arid and sweltering city at first glance. But push a little beneath this unpromising surface and you'll find a great deal waiting to be discovered, from a typically excellent Peruvian culinary scene to a roster of world-class museums. And of course, with Peru's incredible Inca heritage and glorious mountain-and-jungle wilderness just a bus ride away, none of this really matters much anyway. Spirit operate the cheapest flights with airfare rates at rock-bottom throughout the month of May, when the weather is about as dry and hot as the rest of the year.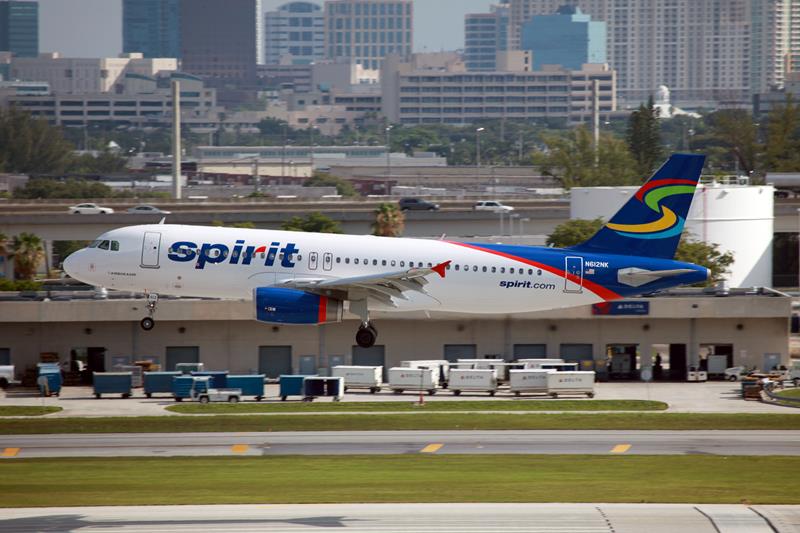 We complete our rundown with a top three of exceptionally cheap round-trip flights between Orlando and a trio of fascinating Colombian cities. First up is legendary Cartagena, sumptuously situated on the country's Caribbean coast. Its UNESCO-listed Old Town, protectively ringed by 13 kilometers of colonial city walls, is among the finest urban spaces in Latin America, an exquisite warren of narrow streets, shady plazas, beautiful churches and an uncountable number of bars and cafes. Beyond those colonial walls, spread across the peninsula of Bocagrande, you'll find all of Cartagena's seaside pleasures and plenty of culinary ones besides. Spirit run an excellent-value connecting route from Orlando, with one connection and a travel time of just over six hours.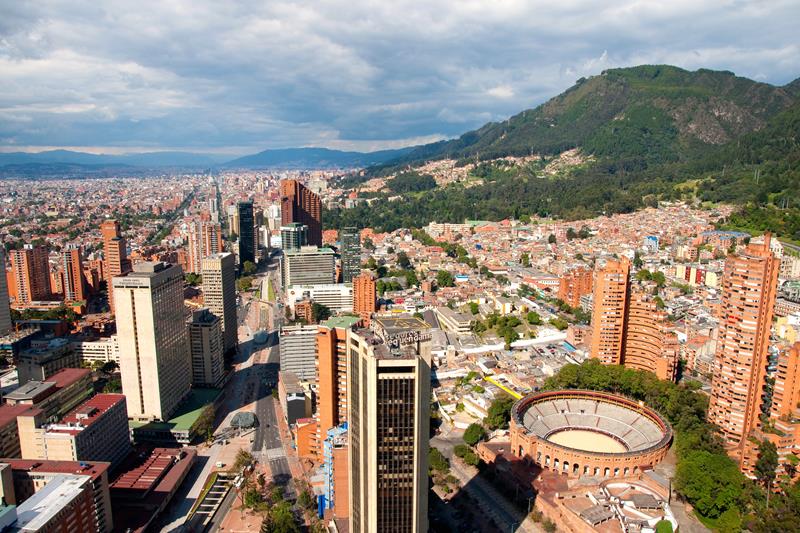 Colombia's buzzing capital is both a city steeped in history, full of colonial architecture and fascinating museums, and a chaotic modern metropolis which has grown fiftyfold over the past half-century. The historic aspects are concentrated in the cultural core of La Candelaria, a cobbled and colorful old town whose lamplit streets are lined with colonial buildings converted into a wide array of characterful hotels, restaurants and bars. Modern pleasures cluster in the north of the city, where pricey cocktail joints rub shoulders with boutique fashion shops. Round-trip flights from Orlando are outlandishly cheap, with JetBlue running a direct route for little more than $400, and Spirit offering connecting flights for around $300.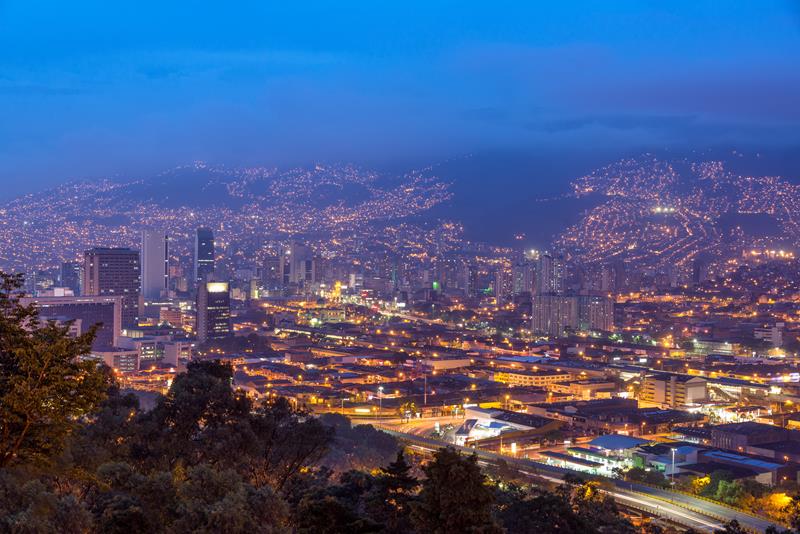 Finally, the cheapest South American destination you can get to from Orlando International is Medellin. Thirty years ago, this would hardly have been cause for celebration, as the city had one of the highest homicide rates in the world and wasn't exactly welcoming to any curious US faces. But these days it's quite the opposite, and you should certainly consider swapping Orlando's sunshine for Medellin's varied pleasures. The city is gloriously situated, cradled within craggy mountains, and boasts an outstanding collection of art, science and anthropological museums along with a club scene that's famous throughout Colombia for catering to all tastes. So forget about the worries of the past and take a look at Spirit's round-trip flights from Orlando, which frequently fall below $300.