Ever find yourself peering out at the rain rippling across Elliott Bay and wishing you could be sprawled on the sand of some sun-drenched Caribbean beach? Well, us too, so we decided to do a little research and figure out just how expensive it is to take a spontaneous flight from the north-western tip of the USA to the jungle-cloaked hills and all-inclusive resorts of the Caribbean. The results were heartening, to say the least — we found numerous destinations with roundtrip airfare rates below $500. Here are the top five cheapest, from the fiery Latin spirit of Port au Prince to the Bahaman beaches of New Providence island.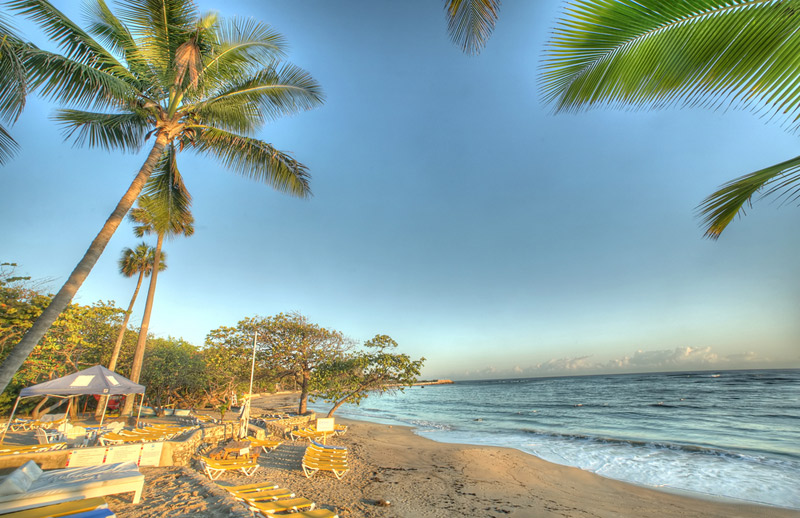 In the Caribbean, you usually have a choice between hiding away amid the seductive luxuries of a beach resort and venturing out into the towns and cities that contain the buzz of the local culture. But the north-coast town of Puerto Plata combines the two. It has white sand beaches such as the epic stretch of Playa Grande, and countless opportunities to get out into the water for some boating or watersports, but it's also a decent-sized town with a vibrant life of its own, colourful local markets and a fabulous week-long cultural festival in June. If this mix appeals, then check out the latest fares on flights from Seattle, which frequently fall beneath $600 with United Airlines.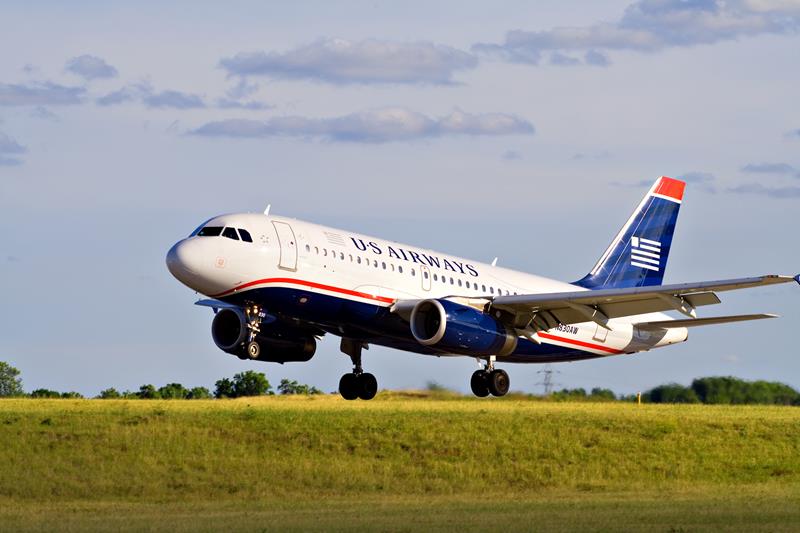 Kingston is a buzzing urban destination with a tangible Jamaican vibe, which you'll miss if you head straight to one of the country's beach resorts. There are plenty of specific attractions, such as the Bob Marley Museum and nearby Port Royal, a thriving den of pirates and thieves led by the notorious Sir Henry Morgan — back in the 17th century, that is. Cheap flights from Seattle are available indirect with US-American. However, if what you really want is a taste of Jamaica's famed Caribbean coastline, then bear in mind that Kingston;s airport is about an hour's drive from any decent beach resorts, so it might be better to fly to an alternative airport, such as Montego Bay, which appears higher up this list.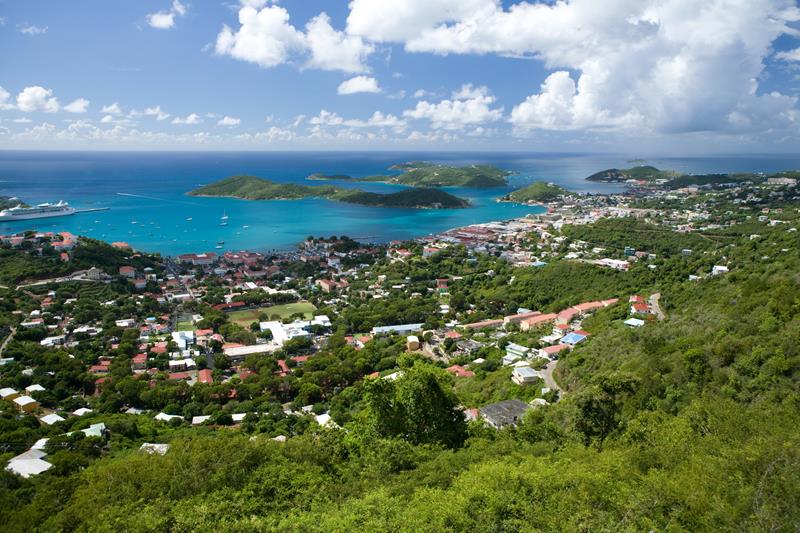 Located on Saint Thomas, the tourist hotspot of the Virgin Isles, Charlotte Amalie is a small town with a perfect deep-water harbor that is frequently filled with the white leviathans of luxury cruise ships. Home to approximately 300 jewelry stores, it's known for shopping and, in the elegant Frenchtown district, top-end dining. The real attractions of a trip to Saint Thomas, though, lie beyond its main city and among the island's many fabulous coves and beaches, including the perfect crescent of Magen's Bay. If this sounds like your kind of vacation, then snap up a seat on these cheap Delta flights, with one connection and a flight time of around 13 hours.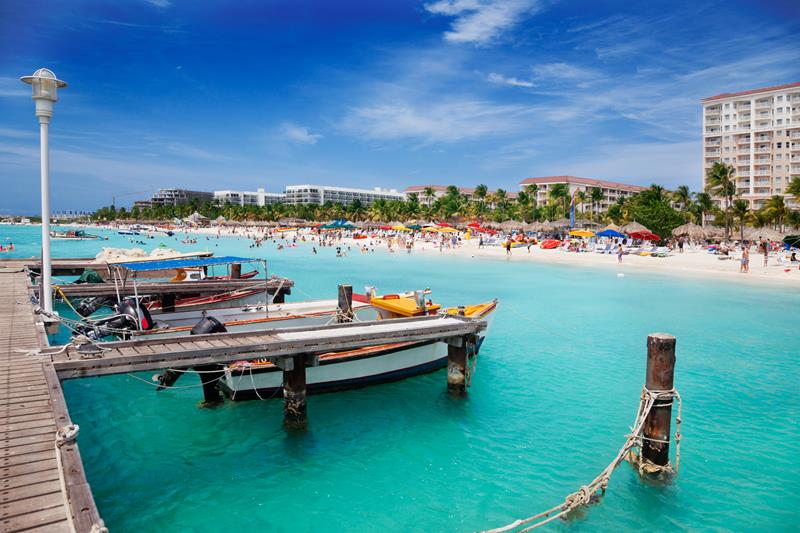 If you're looking for a vacation where all worries, stresses and signs of quotidian life can be left far behind, then the Caribbean island of Aruba, located just north of Venezuela, could be perfect. Highlights of this Dutch colony include hiking among the jagged cliffs and wind-hardened cacti of the island's Atlantic-exposed northern coast, then lounging through the tropical afternoon on the immaculate beaches of the sheltered southern shoreline. Getting there is not very straightforward, however: there are no direct flights, and the cheapest, with United, involve two stops and a journey time of 20 hours. An alternative is to travel with JetBlue for an extra $100 and reduce the journey time to 12 hours.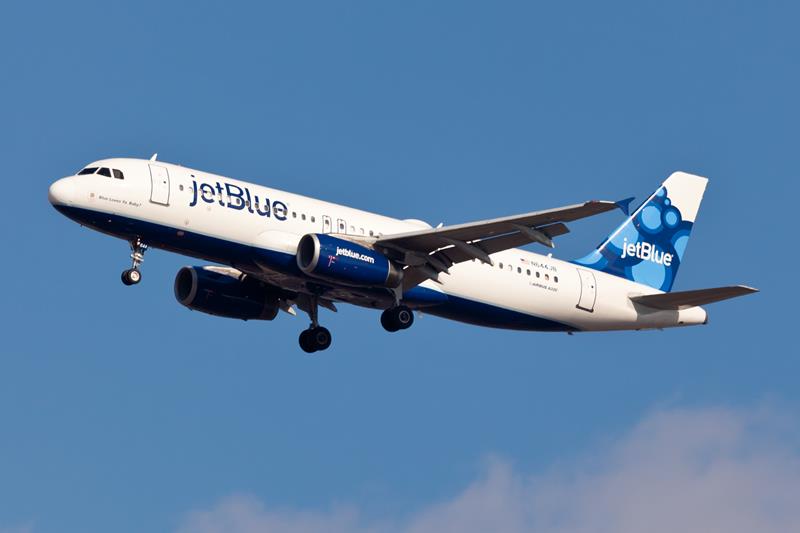 Dominican Republic's biggest city is a vibrant and diverse destination with a highly strollable Spanish Zona Colonial that consumes the attention of many of its visitors. But there are also a couple of excellent museums preserving the artifacts of pre-Columbian civilizations, namely the Museo del Hombre Dominicano and the Museo Prehispánico. The city's dining culture and nightlife are concentrated on a palm-lined, Caribbean Sea-bordered Malecon. And of course, a short trip beyond the town are stretches of exquisite, white sand shoreline. All flights between Seattle and Santo Domingo involve connections and JetBlue offer the cheapest airfares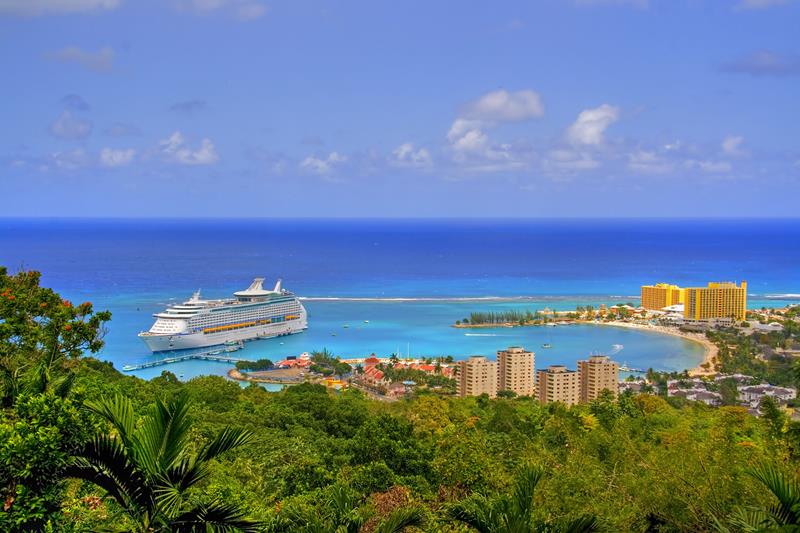 The main point of arrival for international beach-seekers touching down in Jamaica, many travelers will see little more of Montego Bay than the walls of its cavernous airport. And with such exceptional shoreline resorts as the Round Hill Hotel and Villas, blending colonial architecture with state-of-the-art amenities, and the Iberostar Grand Rose Hotel, famed for its fabulous food, only a short journey from the airport, who can blame anyone who heads straight for the beach? But Montego Bay itself is definitely worth a visit too, from the clustered shops and clubs of the hip strip to the chaotic spice-scented bustle of Downtown. The cheapest flights are indirect with United and have a minimum travel time of ten hours.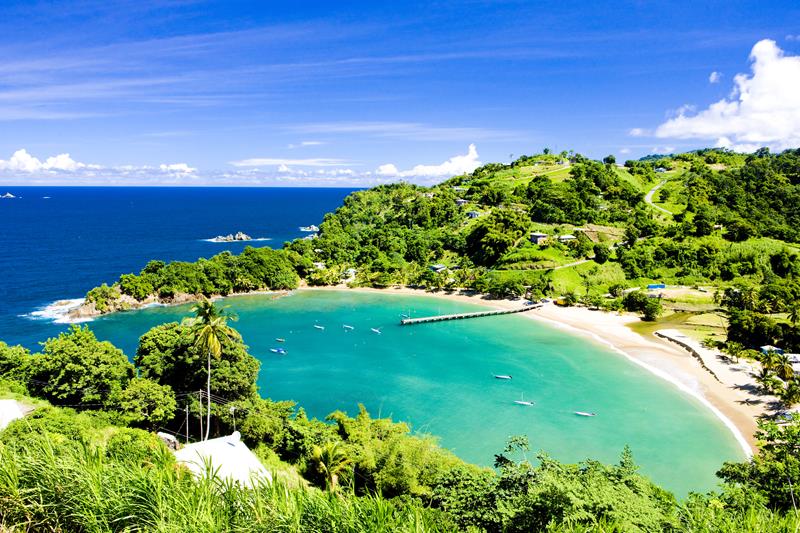 United also operate the cheapest flights between Seattle and the Port of Spain, the capital of Trinidad, which are indirect and involve a minimum travel time of 11 hours. Both Trinidad and its sibling Tobago are a little off the well-beaten track of the Caribbean tourist trade, and of the two, Trinidad receives by far the fewest visitors. This results in fewer glittering resorts — although the Hyatt Residency provides a pretty memorable level of luxury — but it also means that the island's rolling jungles, mountaintop monasteries and craggy gold-hued cliffs are particularly stunning in their unspoilt natural beauty.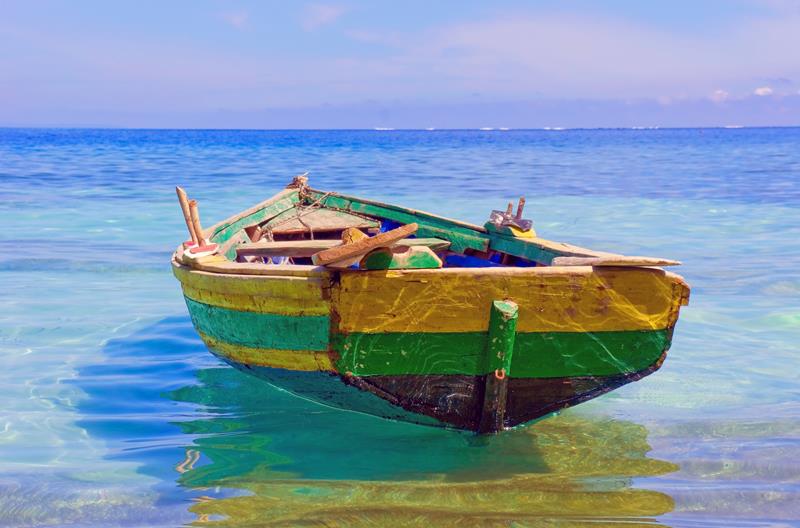 If you're looking for your archetypal sun-drenched, beach-lounging Caribbean break from the storms and sleet of Seattle, then you might want to skip this entry — Port au Prince is not a city replete with all-inclusive resorts and flower-decked paths to the seashore. But if you fancy combining a break in the sun with something a little more challenging and adventurous, then it could be the perfect destination, with great views from nearby Fort Jacques and plentiful rum-based beverages to fuel you through nights of uninhibited dancing. JetBlue run indirect flights with a travel time of around 12 hours.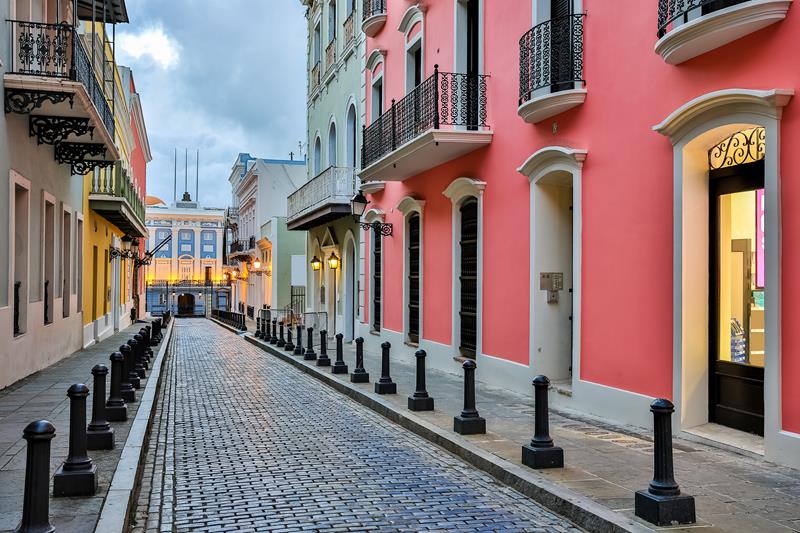 Take off from windswept Seattle and touch down in the sun-soaked city of San Juan on these excellent value United flights, with a connection in Houston and total travel time of 12 hours. Once you've stepped out into Puerto Rico's glorious tropical sun, begin by taking in a few of the city's unique and beautiful sights, from its bustling modern harbor to its exquisite old town, dotted with 17th-century Spanish forts and churches. Then, as the sun sinks in an orange sky, drop into one of the city's fantastic restaurants before looking out over the star-reflecting Caribbean with a cocktail in hand at a stylish waterfront bar. How does that sound for a quick, affordable weekend away from the northern skies of Seattle?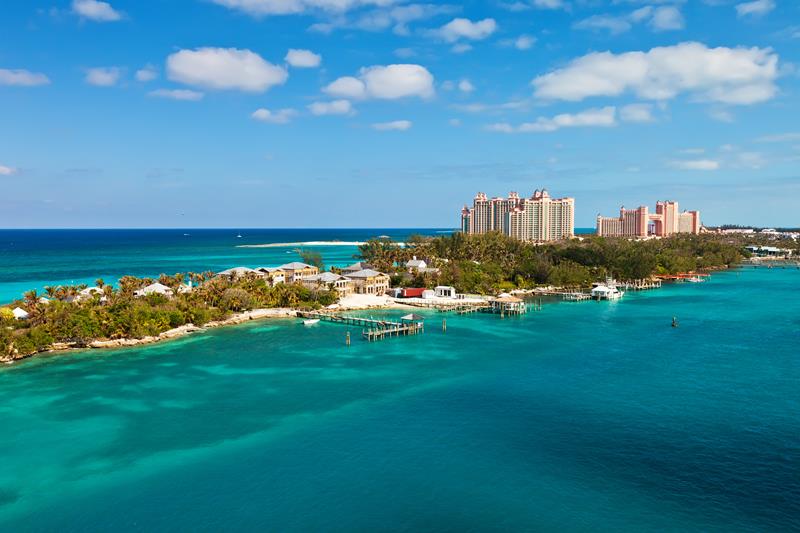 Encircled by the palm-studded sands and warm turquoise sea of the Bahamas' New Providence island, Nassau loses most of its visitors to the fabulous resorts that line the nearby shore — and there are plenty to choose between if you feel like sequestering yourself away, from Sandals to Sandyport to Compass Point. But while you're inevitably going to spend a lot of time sunbathing, snorkeling, and sipping chilled beverages by the pool, a trip into Nassau itself is highly recommended too. There, you can learn about the island's wild and piratical past at the fun Pirates of Nassau Museum, and stroll the scented pathways of the tranquil Ardastra Garden and Zoo. All flights between Seattle and Nassau are indirect and US-American offer the lowest fares.