Sitting beside the azure waters of the Gulf of Mexico, there's no doubt that Tampa is a great city in which to live and work. And with an international airport operating flights throughout the United States and beyond, it's also a great starting point for a well-deserved vacation away from the city.
Here at Hopper, we've decided to help you plan your next trip by calculating the 10 cheapest destinations, on average, you can fly to from Tampa. Our resulting rundown gives you heaps of passport-free options scattered across the United States, encompassing Texas and the Midwest as well as several fun and fascinating cities strung along the East Coast.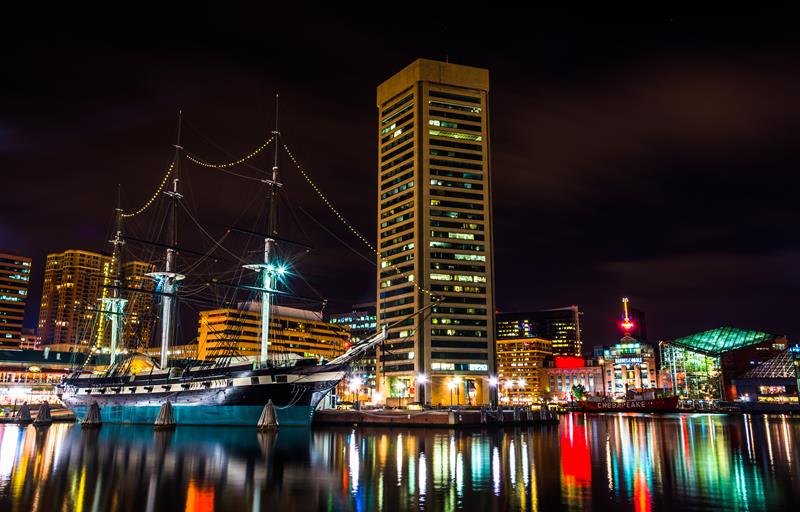 Baltimore is a terrific tourist city and particularly well-suited for families. As it's prettily situated beside Chesapeake Bay, charting a boat out onto the open water for a spot of deep-sea fishing has been a popular activity since the settlement was born. Today, the harbor hosts many of the best and kid-friendliest tourist attractions; the National Aquarium and Maryland Science Center are both interactive feasts for little hands. Elsewhere, great food and urban history are concentrated in the city's Little Italy. United and Delta both run fast and cheap direct flights between Baltimore and Tampa.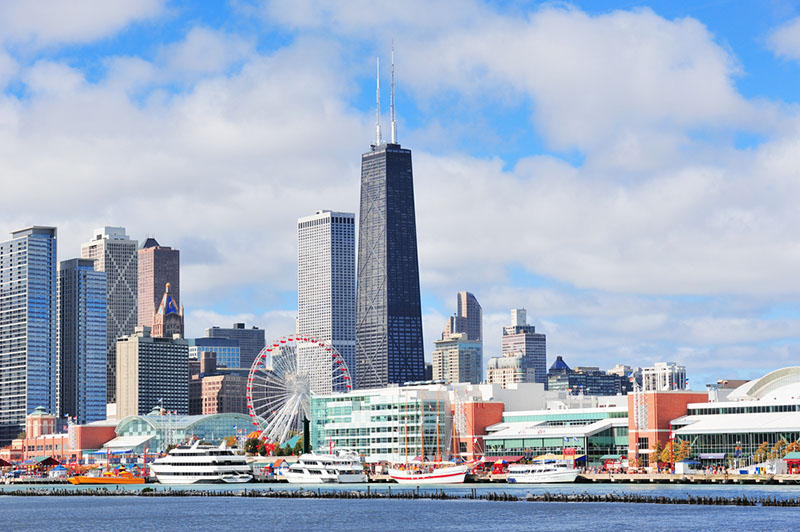 Drop into the Midwest metropolis of Chicago to discover one of the US's greatest cities. Its skyline alone is worth the trip: the city is famous for popularizing the skyscraper, but all styles score the horizon, from spikily Neo-Gothic to smoothly postmodernist. The city boasts a ton of exceptional museums, with the Museum of Science and Industry chronicling the region's history and the Adler Planetarium looking beyond it to the stars above. And Chicago's comedy, theater and music scenes are among the best in the country. Get there across the heart of the United States in just three hours on cheap and direct Frontier, Spirit or United flights.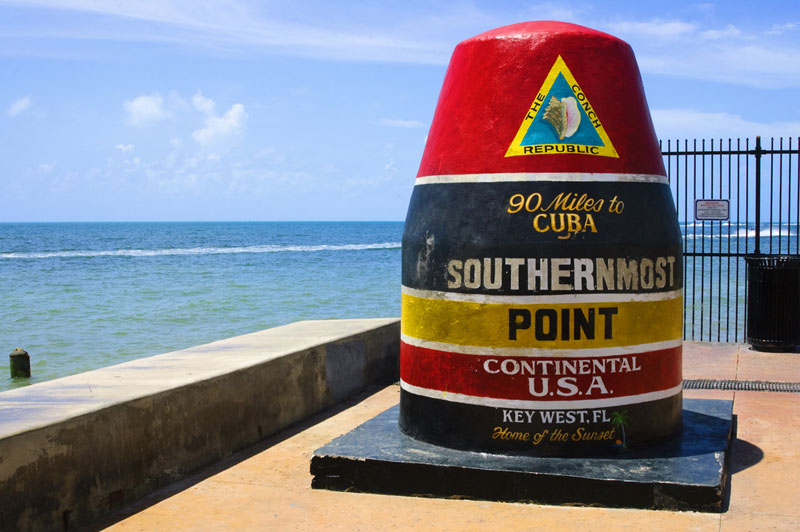 Slung out at the far end of the epic, ocean-skimming Overseas Highway, Key West is stunningly located at the juncture of the Atlantic Ocean and the Gulf of Mexico. It's a laid-back yet lively community with great nightlife, beautiful beaches and a buzzing gay scene. Tourists can visit the house of Ernest Hemingway, where the writer worked on various novels including For Whom the Bell Tolls, then trip over to the writer's favorite drinking hole, Captain Tony's Saloon, for a dry martini in honor of the author. Fly south from Tampa on direct flights operated by both United and Silver Airlines.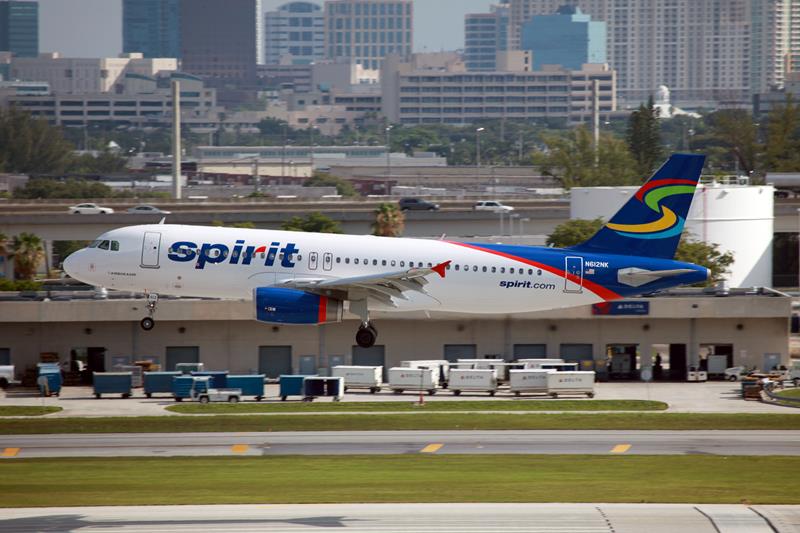 There's no doubt that Detroit has lost its former glory as the engine-room of the States' immense growth in the first half of the twentieth century. But for the curious urban explorer, that could be a good reason to visit — to see the changes wrought upon the city's international communities in Corktown, Greektown and Mexicantown, and to watch as a grassroots arts culture makes creative use of all the empty space. If this sounds like your kind of adventure, take a look at Spirit's cheap and efficient direct flights from Tampa.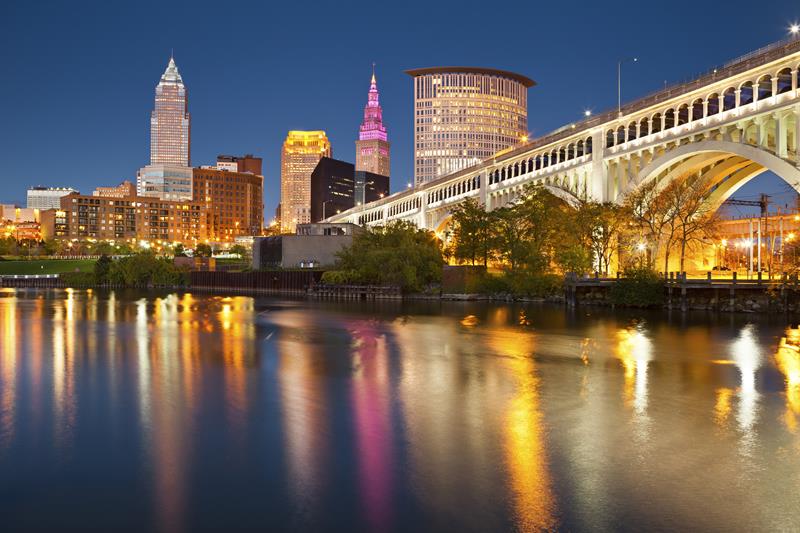 Located beside Lake Erie in northeast Ohio, Cleveland is another Midwest city that has struggled to adapt to a post-industrial world. Its former glory days are embalmed in the restored mansions lining Millionaire's Row, where John D. Rockefeller displayed his opulent wealth drawn from the oil trade. But it's a thriving city once again today, with a passion for sports (especially baseball), heaps of terrific live music venues, and great opportunities for outdoor activities on Lake Erie and in the surrounding woodland. Fly there direct from Tampa on Frontier Airlines, with particularly good-value flights available through April, May and June.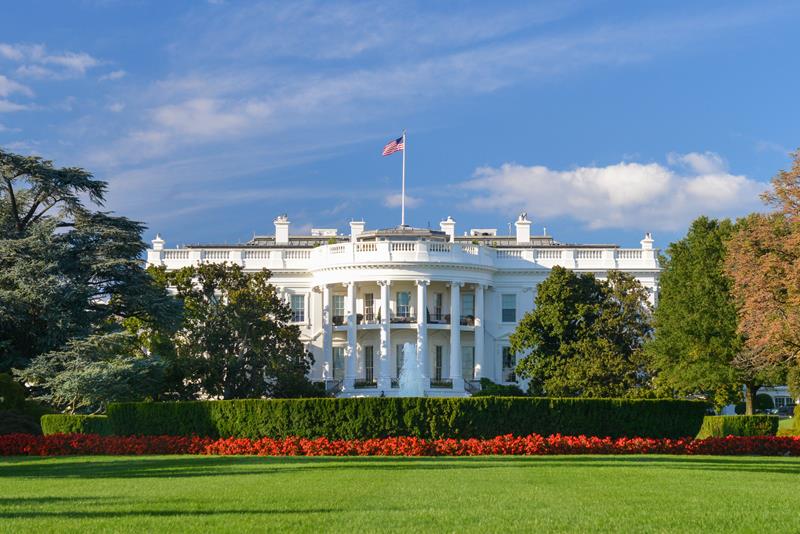 If you've never been to the grand capital, then these direct United flights offer the perfect opportunity to see it for yourself. Visit the National Mall, where a vast Abraham Lincoln looks out over a series of imposing monuments to American Democracy. This history is then explored in greater depth in the nearby collection of Smithsonian Museums. But your time in Washington D.C. doesn't have to be entirely earnest, as the city also boasts great dancing and dining scenes once the shadows have settled over Lincoln's marble brow.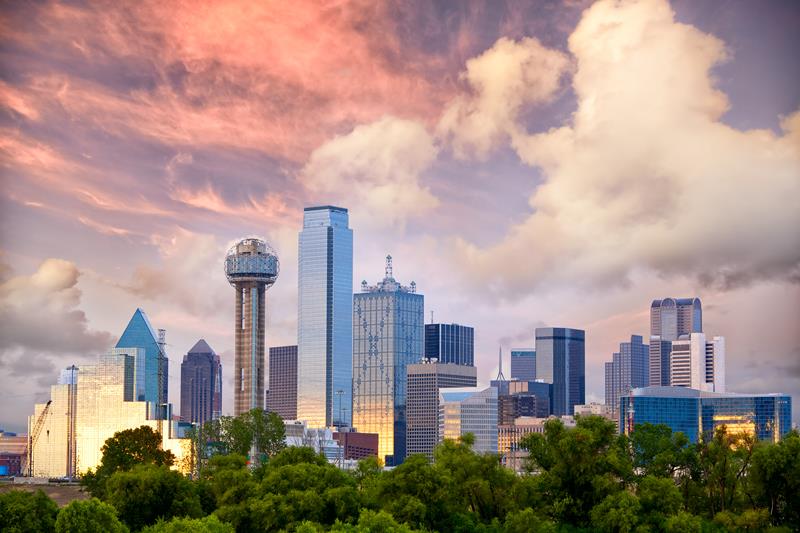 Dallas is a name that reverberates around the world, thanks both to the eponymous TV series and also to its image as a place where spur-booted rugged individualism meets besuited corporate power. It has a dining scene to reflect this affluence, and a passion for conspicuous consumption that manifests itself in a staggering number of gleaming shopping malls. Throw prudence to the wind and check yourself into one of the city's luxury hotels for a few days of high-cost indulgence with Spirit's speedy direct flights from Tampa.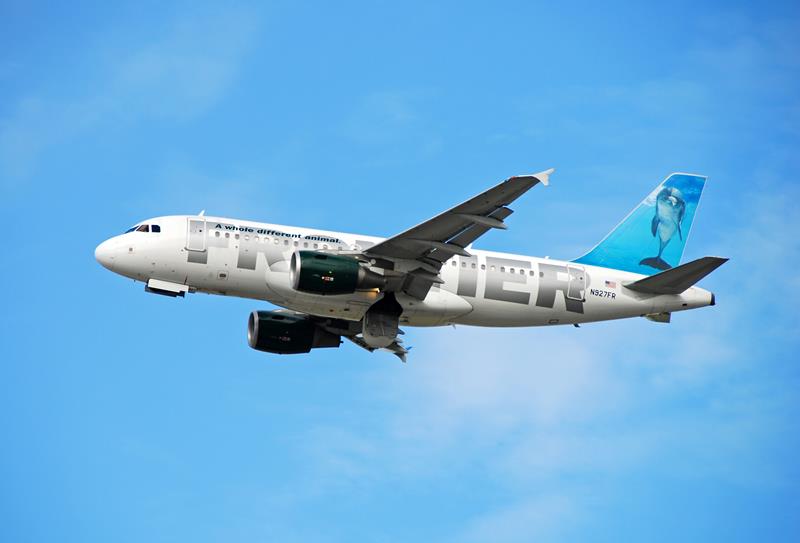 Philadelphia's Greek name — poetically translating as "the city of brotherly love" — reflects its status as the birthplace of American democracy. Playing a key role in the Revolutionary War, the Declaration of Independence and Constitution were both penned in Philadelphia, and they remain there today, displayed at Constitution Hall. But as well as such resonant history, Philadelphia offers endless opportunities for modern-day pleasures, from cutting-edge public art to terrific music venues to a series of green parks. Frontier run a great-value direct route from Tampa, which will get you to Philadelphia in just two hours 35 minutes.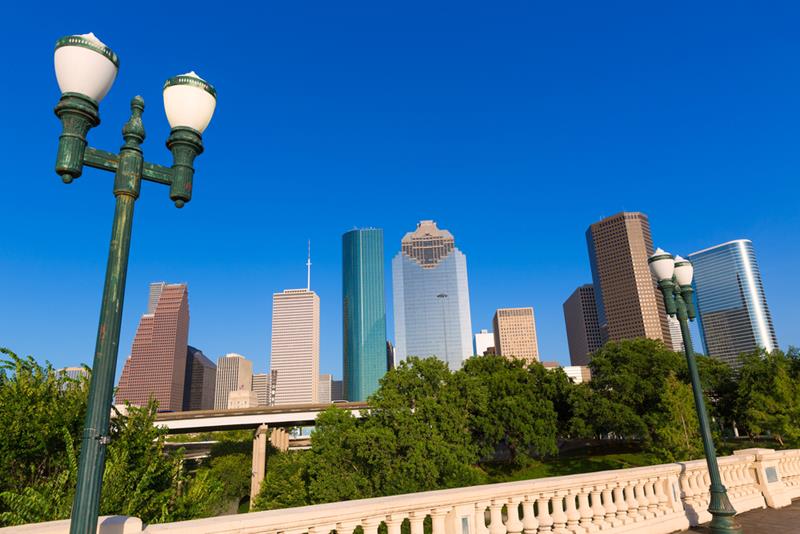 Swoop across the Gulf of Mexico on these fantastic-value direct Spirit flights, which will transport you from Tampa to the biggest town in Texas in just two hours and 20 minutes. Houston is a sprawling modern city packed with business parks and towering office blocks, but somehow, despite its growth, it remains saturated in Southern culture. Take a bite of it at the city's world-leading BBQ joints or flavorful Tex-Mex restaurants, then stride on to enjoy a little bourbon and country music in one of the city's honky-tonk bars.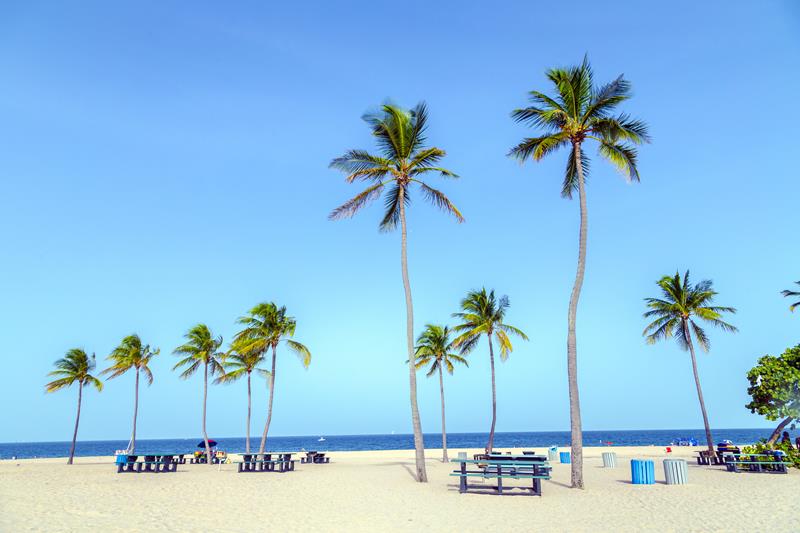 Spirit operate another gloriously cheap direct route over to Florida's Atlantic coast, with flights taking less than an hour to reach the sublime shoreline and upmarket hotels of Fort Lauderdale. Stitched together with canalways and hosting some of the finest white-sand beaches in Florida, Fort Lauderdale is understandably one of the state's top tourist destinations. Once renowned as a wild spring break spot, it's settled down to become a sophisticated seaside town with all the fine dining, elegant wine bars and cultural activities you could ever need.