­­­­­­­­­­­­­­­­­­­­­­­­­­­­­­­­­­­­­­­­­­­­­­­­­­­­­­­­­­­­­­­­­­­­­ Feeling a bout of wanderlust that a walk in the woods, trip to New York or even flight to Florida simply won't satisfy? Then you need to turn your gaze outward to the wide world, and jet off to an exotic destination that will really get your traveler juices flowing. To help you on your way, we've calculated the 10 cheapest international destinations you can fly to from Cincinnati/Northern Kentucky International Airport. The resulting run­down moves from China to India to the tropical islands of the Philippines, before swinging back west to reach Ireland and a multiplicity of palm-­studded destinations in the Caribbean. So take a look and see which of these far-­flung locales you'd most like to disappear to on your next vacation.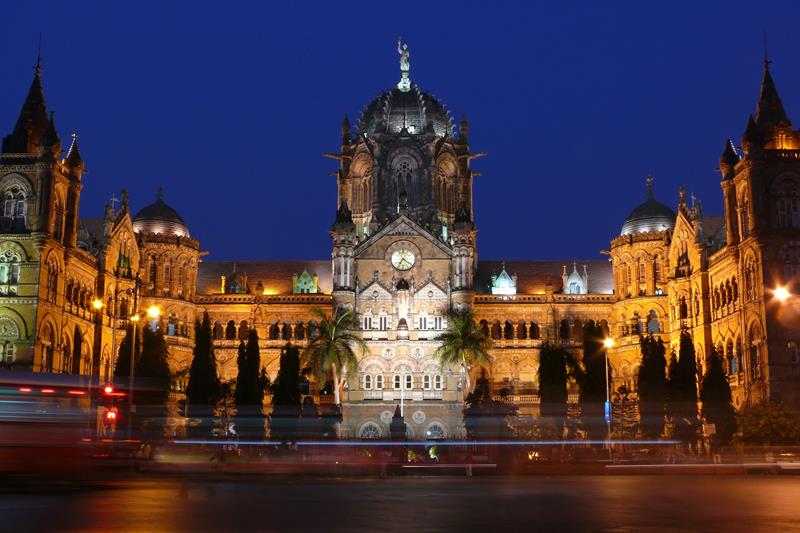 First up is the biggest city in India, Mumbai. Step out of your hotel door in this place and you'll be swept straight up in a seething sea of people, along the central boulevards that carry well-heeled professionals to the business districts and in the markets and bazaars where the city's enormous population of slum­-dwellers try to scrape out their next meal. As well as such chaos, Mumbai is the home of Bollywood and boasts some of the finest Raj architecture in India, so there's a huge amount to discover. Dive into the melee on connecting United flights with two connections and a journey time of around 25 hours.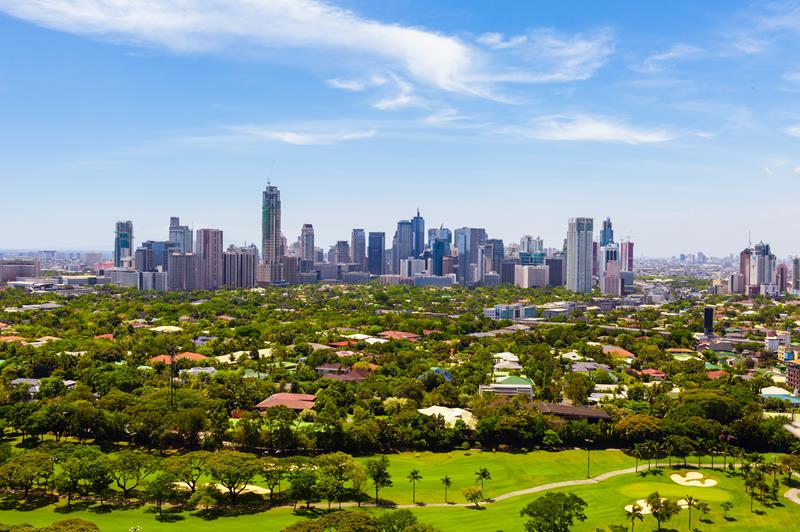 Next up is another enormous Asian mega-city, Manila, capital of the Philippines. Skyscrapers burst out of a fringe of shanty towns and huge highways cut inexplicably through quiet residential districts, but despite such incongruities Manila is a great place to hang out, overflowing with stylish coffee shops, trendy music venues and an inventive grassroots arts scene. And of course the city is also the starting point for explorations of the Philippines' incredible tropical island world, which reaches its paradisaical peak among the sun­-soaked Visayas. United and Delta both run affordable connecting flights from the plains of Cincinnati.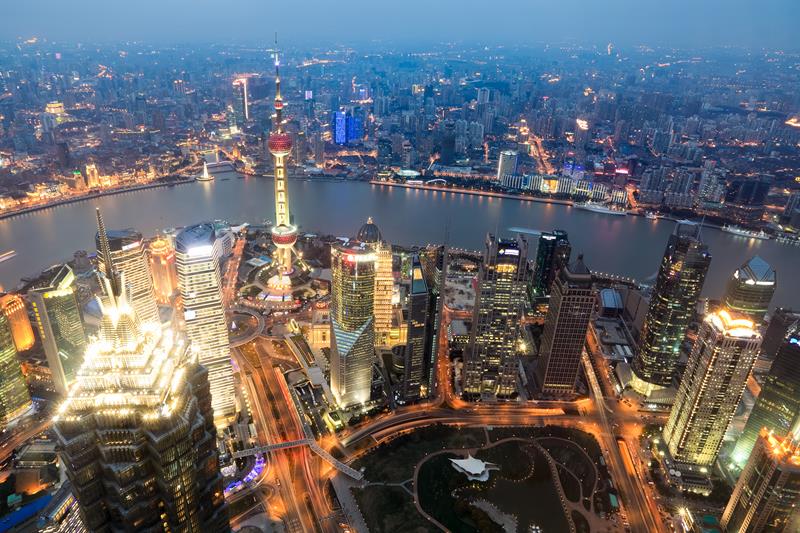 If you're interested in seeing history unfold before your eyes, then China's largest city is an ideal place to go. It is growing and developing at an astonishing pace, with gleaming shopping malls and stylish arts venues sprouting alongside the office blocks and business parks. But there's also fascinating history to see in the city's former international settlements, where leafy boulevards and chic cafes attest to years of European influence. Add to this the mark of decades of Communist rule, and you've an utterly engrossing melting pot of world cultures, just 20 hours from Cincinnati/North Kentucky airport on connecting Air Canada flights.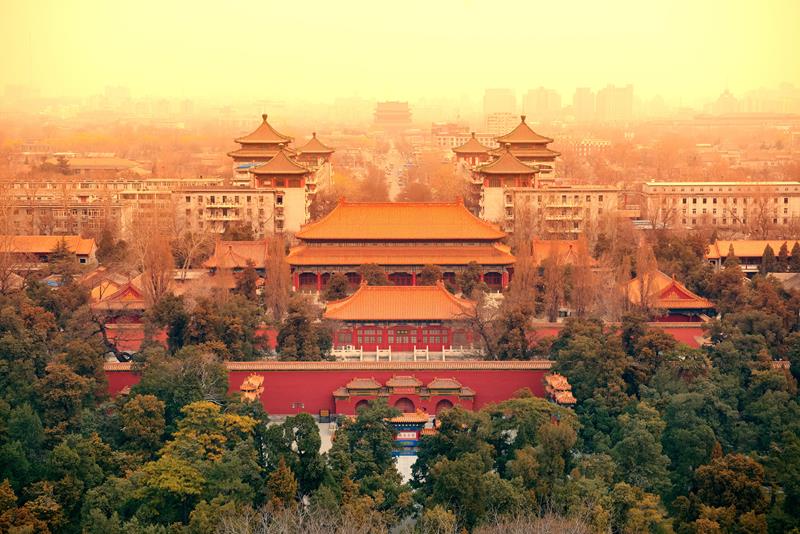 For a completely different insight into Chinese history, dive into the country's gargantuan capital, Beijing. For millennia China was the world's most advanced civilization, and through that time Beijing was the country's imperial center and home of the all­-powerful Emperor, remnants of whose might can be seen in the Forbidden City. China's Communist history, meanwhile, is enshrined around almighty Tiananmen Square, in structures such as the Chairman Mao Memorial Hall. Drop into this vibrant, chaotic, fascinating city on Air Canada's great­-value connecting flights from Cincinnati, with a flight time of just 18 hours.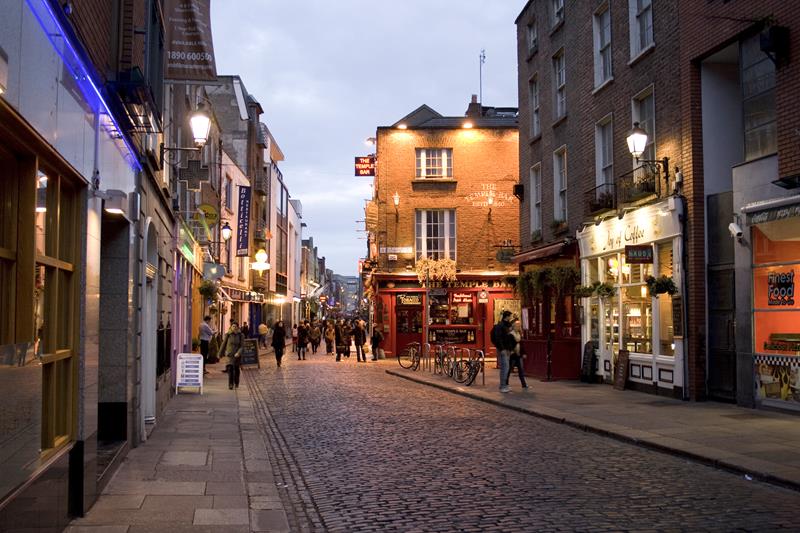 If these sprawling Asian megalopolises sound a little intimidating, then you could always visit somewhere more familiar: Dublin's 19th century sons and daughters played a central role in building the post­-Civil War USA. Their immigrant history is explored in the evocative Jeanie Johnston Famine Ship Museum, which charts the cross-­Atlantic journeys made by a ship of the same name during the Great Famine. Ireland's earlier history is explored in the equally engrossing Dublinia and the Viking World museum, while there are heaps of characterful pubs in which to relax after drinking down all this history. All flights from Cincinnati involve connections and Aer Lingus run the cheapest route.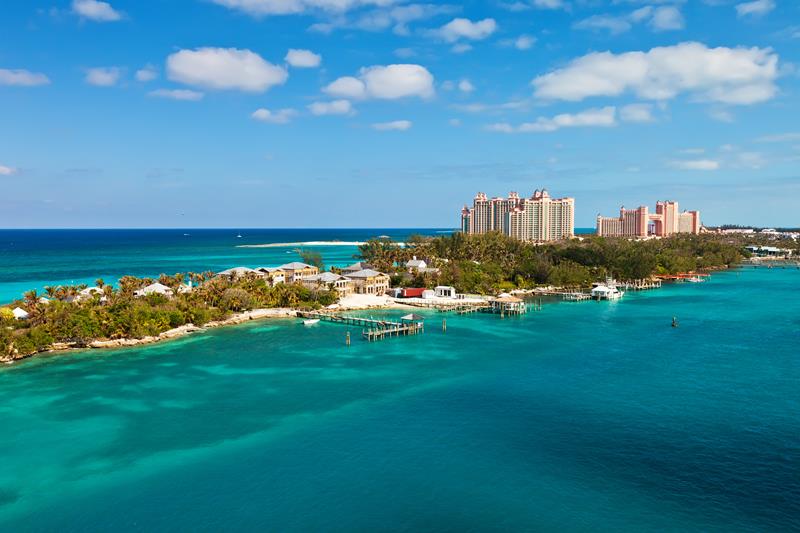 If even Dublin doesn't sound relaxing enough and all you really want is to stretch out on the warm white sand of a Caribbean beach, then these great-­value flights provide just what you're after. Nassau is the capital of the beautiful Bahamas, situated on the archipelago's biggest island, New Providence. Here you can take eco-­tours into forests and cave systems, swim with dolphins and dive with stingrays, snorkel above colorful coral, feast on delectable seafood ­ or simply drop your towel and dip your toes in sparkling Atlantic waters. Air Canada, Delta and United all run connecting routes from Cincinnati for under $500 round-­trip.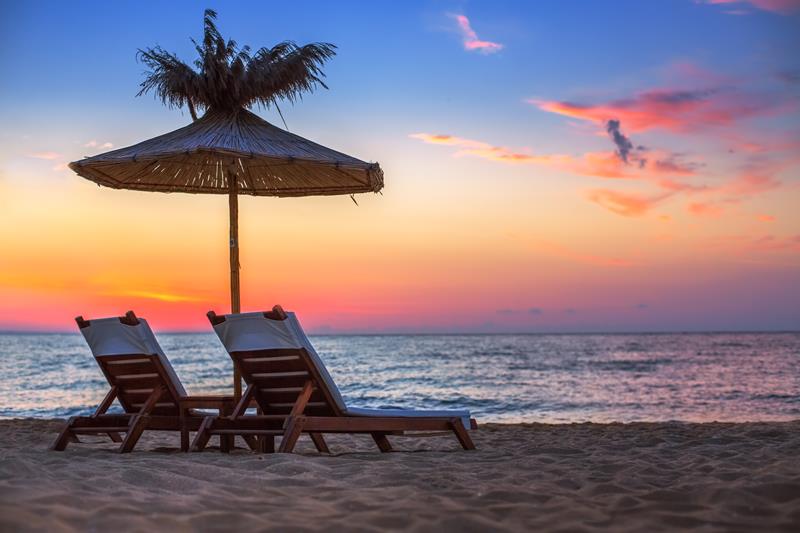 Alternatively, take a trip to the classic tropical resort strip of Punta Cana, located on the Dominican Republic's eastern coast and bordered by both the Atlantic and Caribbean Seas. Pleasure-­seekers have been escaping to this patch of paradise since the early sixties, and these days it is replete with every form of gentle hedonism you could desire. It also offers accommodation to suit every taste, from secluded hideaways to nightclub-­neighboring mega-resorts. Just to make it all the more appealing, Frontier run a terrific-­value direct route from their base in Cincinnati/Northern Kentucky Airport, with a travel time of just four hours.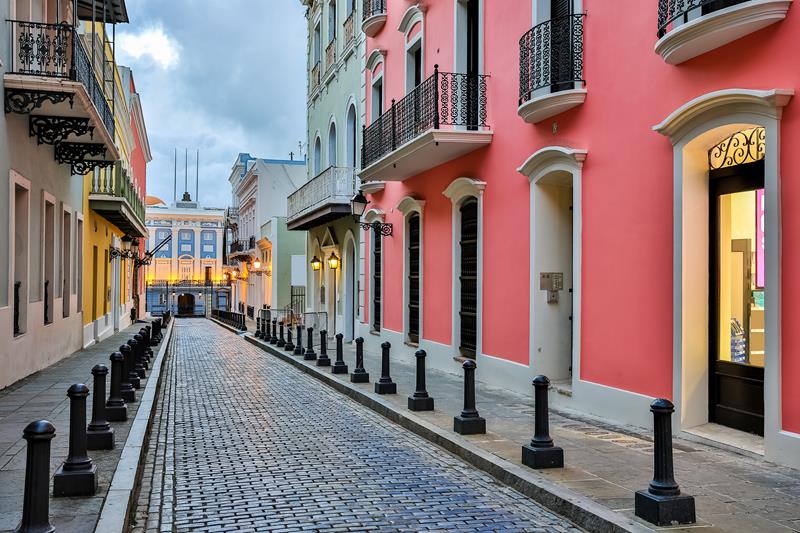 More Caribbean pleasures can be had in the stunning Puerto Rican capital of San Juan, a vibrant concoction of the old and the new. The city's sublime Old Town is the best­-preserved in the region, a warren of cobbled streets and colorful buildings opening out onto shady plazas surrounded by pretty colonial churches and delightful modern-­day cafes. Beyond the Old Town walls, visitors can find the Caribbean's prettiest harbor, a string of gorgeous beaches, and a lively contemporary scene of shopping malls and nightclubs. Get there in just nine hours on connecting Delta flights from inland Cincinnati.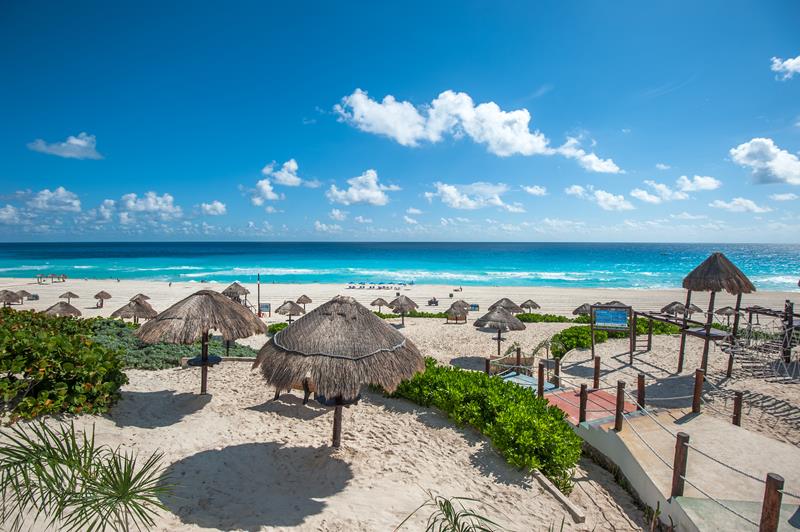 Beautifully located on Mexico's Caribbean coast, Cancun's strip of resorts and hotels sits between white-­sand beaches and the glimmering waters of a tropical lagoon. This means guests can spend the day swimming and sunbathing on some of the world's finest beaches, enjoy lagoon­-side fine­-dining as dusk descends, then hit a happening club, all without walking more than 15 minutes from their bedroom door. Not that there aren't worthwhile adventures further afield, from the Mayan ruins at Chichen Itza to the world­-class scuba diving around nearby Cozumel Island. If this sounds tempting, then direct Frontier flights will whisk you there from Cincinnati in just three hours.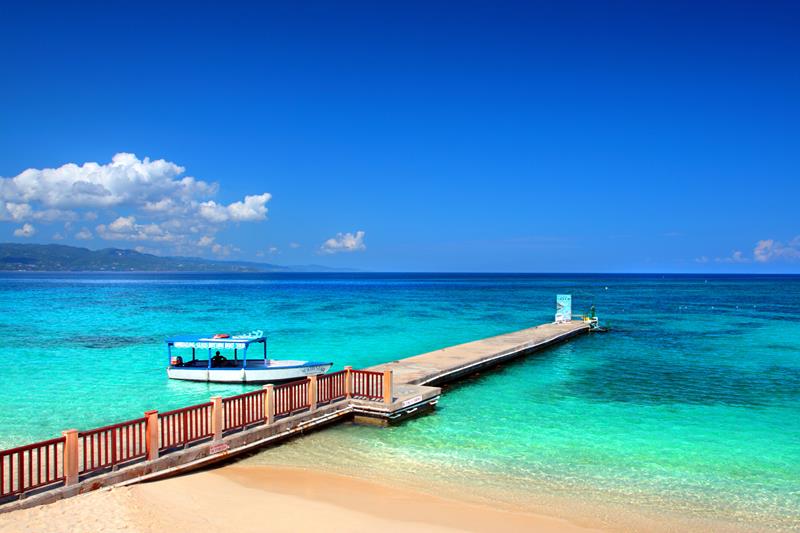 At number one are fantastic­-value United flights from the rolling plains of southern Ohio to the crescent bay and lush tropical forests of Jamaica's northern shore. Montego Bay is the Caribbean island's most idyllic vacation destination, and while its reputation for spring­-break shenanigans and year-­round high-­octane nightlife might not meet your vision of tranquility, simply sequester yourself away in one of the luxurious resorts that fringe the white sand shoreline and you'll feel like you've stepped into paradise. United's cheap route from Cincinnati involves one connection and a travel time of between seven and 20 hours.