Metro Airport puts Detroit residents in the enviable situation of living in a city that's both a major hub for Delta Air Lines and a focus city for budget carrier Spirit Airlines. That means some awesome deals on international flights — and to help you sort through the possibilities, here's a list of the 10 cheapest international flights departing from DTW, put together by crunching millions of pieces of flight data to get an accurate picture of average airfare rates. Although most of the destinations are in Latin America and the Caribbean, Paris also features on the list, and even the sunny resort towns have much more to offer than just beaches and nightclubs. Enjoy!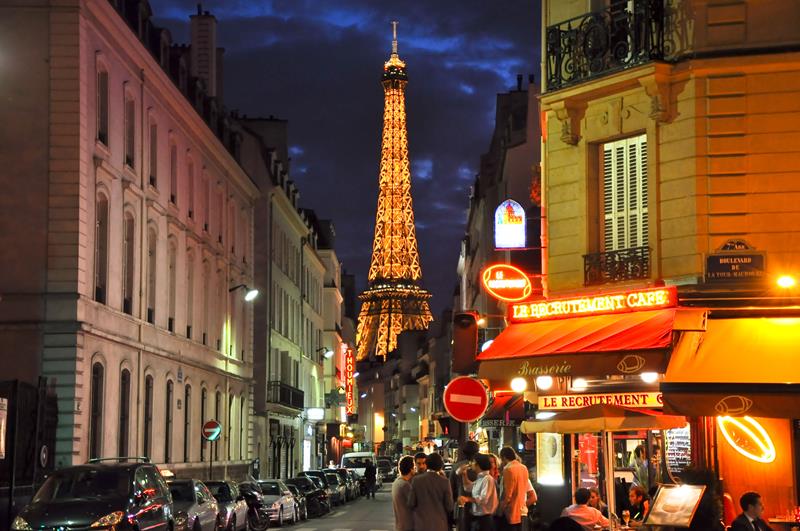 Romantic Paris and its iconic landmarks — the Eiffel Tower, the Louvre, Notre­-Dame, the Arc de Triomphe — most likely show up near the top of many travelers' bucket lists. It's now possible for Detroit residents to cross the City of Light off their list for under $900 round-trip when flying indirect with United, but for those who have an extra few hundred dollars sitting in their bank account, United Airways offers a direct alternative that'll reduce traveling time to just nine hours.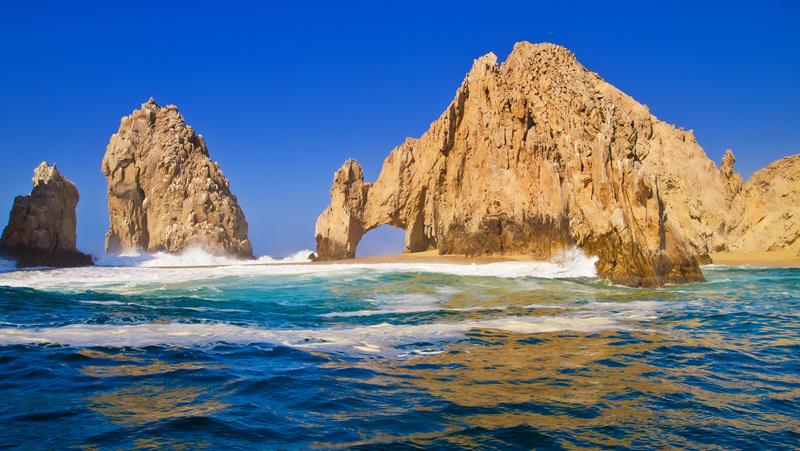 If you need a good reason to take up scuba diving, Cabo San Lucas provides the perfect one in the form of underwater sand falls, an amazing spectacle you won't see at any other tourist destination. If diving isn't your thing, though, just relax on beautiful beaches, explore Cabo's vibrant nightlife, or stay active with some snorkeling, parasailing, or kayaking. For the best deals on airfare, plan your trip in early May and check with United, or save some time by flying direct with Delta for about $100 more.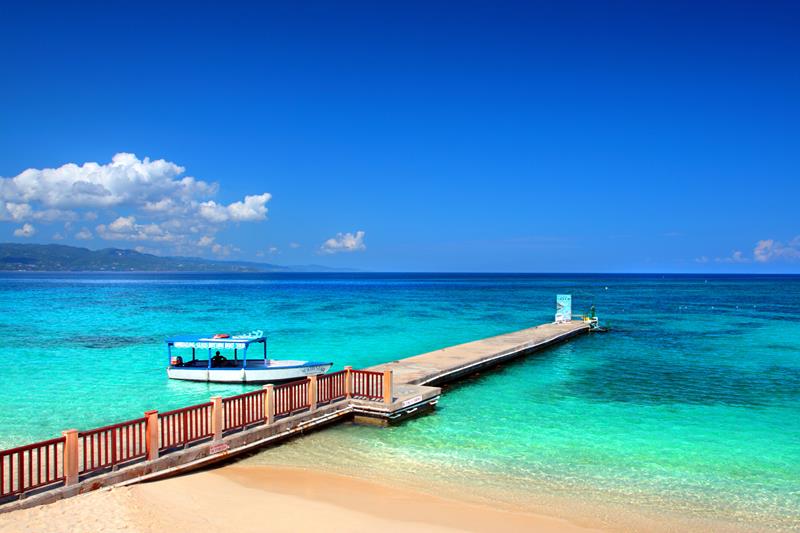 Montego Bay receives the bulk of Jamaica's cruise ships and international flights, making it not only a great destination in itself but also the perfect gateway to the rest of the country. Enjoy the duty-­free shopping, fancy resorts, and sun-­kissed beaches found in the area, then simply hop onto a charter bus to explore other popular destinations such as Ocho­Rios, Negril, or Black River. United Airways has the cheapest round trips with stops to Montego Bay, sometimes as low as $438.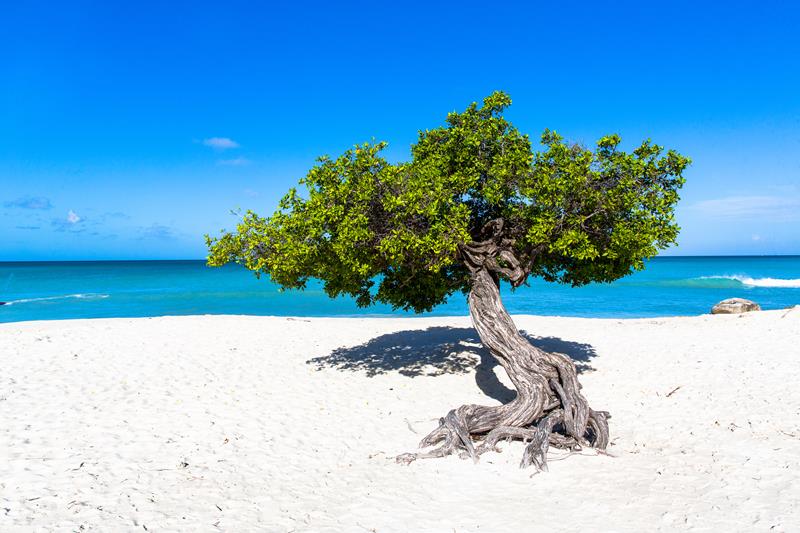 Oranjestad's warm waters and near­-constant 82-­degree weather make it the perfect spot for all the usual Caribbean vacation activities — snorkeling, parasailing, boat rides and, of course, sunbathing — but it also boasts some interesting cultural attractions, such as the National Archaeological Museum and the Bushiribana Gold Mill Ruins, and its pretty, pastel-­colored Dutch colonial buildings are truly a feast for the eyes. This time it's Spirit Airlines who offer the very best deals on round trips with stops to this destination, coming in at just $323.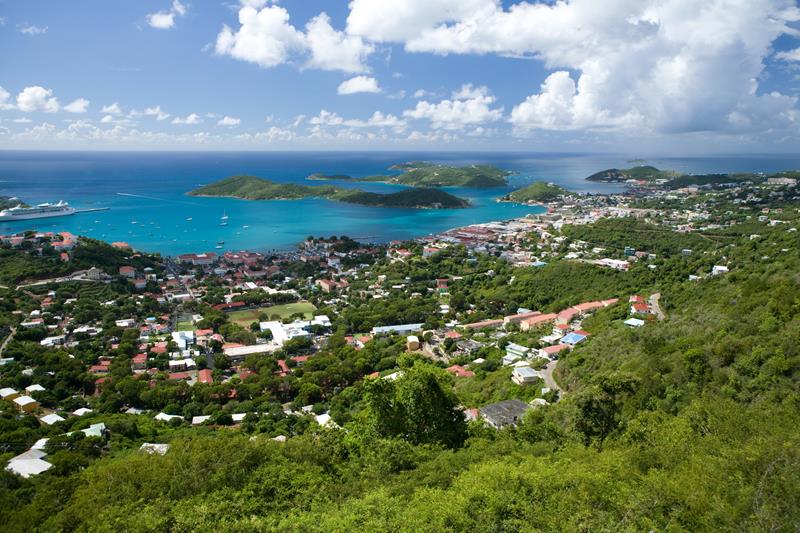 Interested in pirates? This former pirate ship haven offers a lot of sometimes cheesy but always fun attractions that reference its colorful past, from a nighttime kayak tour to the Dubloon Pirate Ship and your choice of Bluebeard's or Blackbeard's castle to explore. Landlubbers won't be disappointed, though, because the busiest port in the Caribbean boasts some great beaches, top­notch shopping and fine dining options to check out. For the best deals on round trips with stops, try US Airways and plan your trip for May or late July.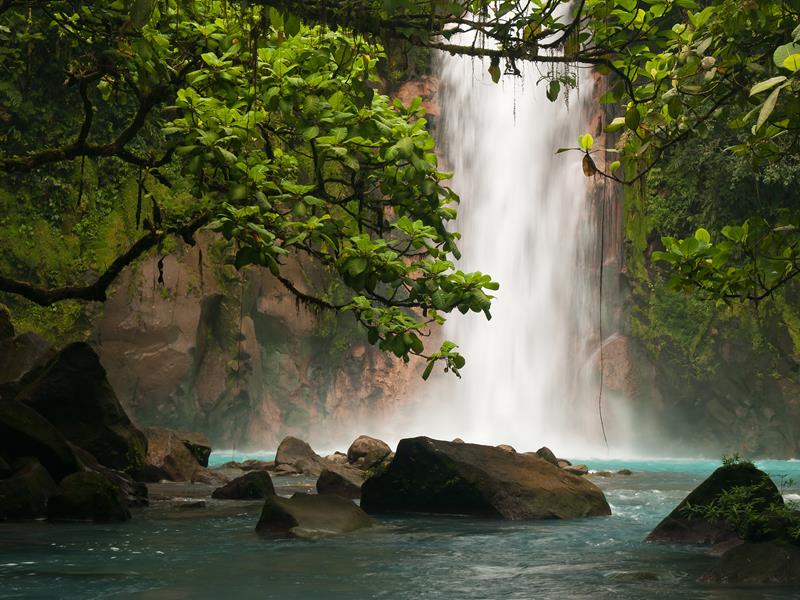 Ringed by lush mountains and valley and serving a hub for the whole of Costa Rica, San Jose is a busy capital packed with beautiful colonial buildings and refined boutiques that make for great areas to stroll through. Must­-sees include the gold and jade museums and the nearby coffee farms for some freshly­-roasted beans. Spirit usually has the best rates on round trips with stops to San Jose, especially from late April to early June, when airfare rates are at their lowest.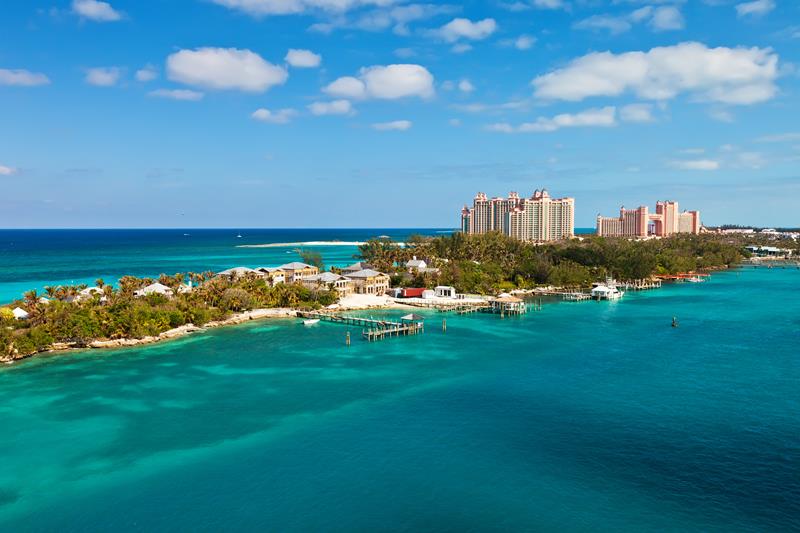 JetBlue often makes it possible to visit this Caribbean paradise for less than $400, but it's also worth noting that Delta offers direct round trips as low as $469, allowing travelers to zip over to Lynden Pindling International Airport in just three and a half hours. Once there, just enjoy the golden sand beaches, water activities, gambling and duty-­free shopping, or look for adventure on the deserted island of Peterson Cay or in the colorful depths of Silver Point Reef.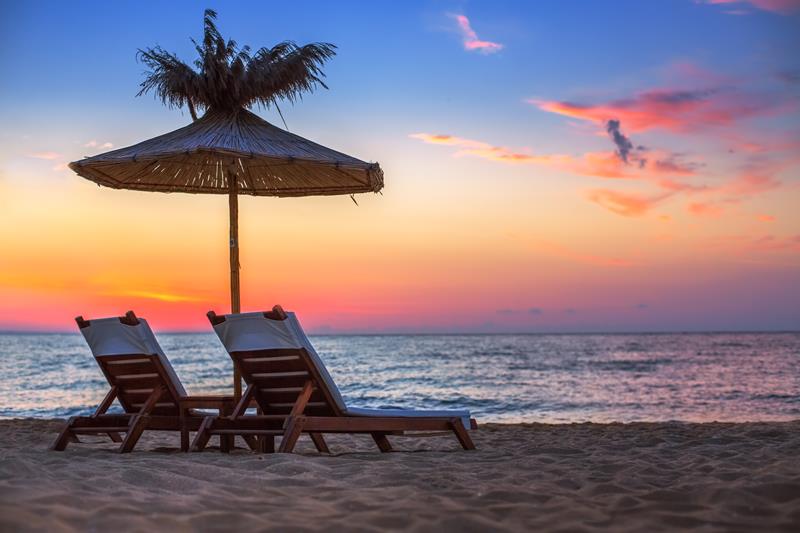 Punta Cana is perfect for sun-seekers, with a wealth of palm-­lined, pristine beaches and some great bars and nightclubs to discover once evening rolls in. Those looking for an adrenaline rush won't be disappointed, either — try zip lining, snorkeling with stingrays and nurse sharks, or rafting in the whitewater rapids of the Cordillera Central. Fly US Airways for the best rates on round trips, or cut down on your travel time with Delta's direct flights, priced around $545 round trip.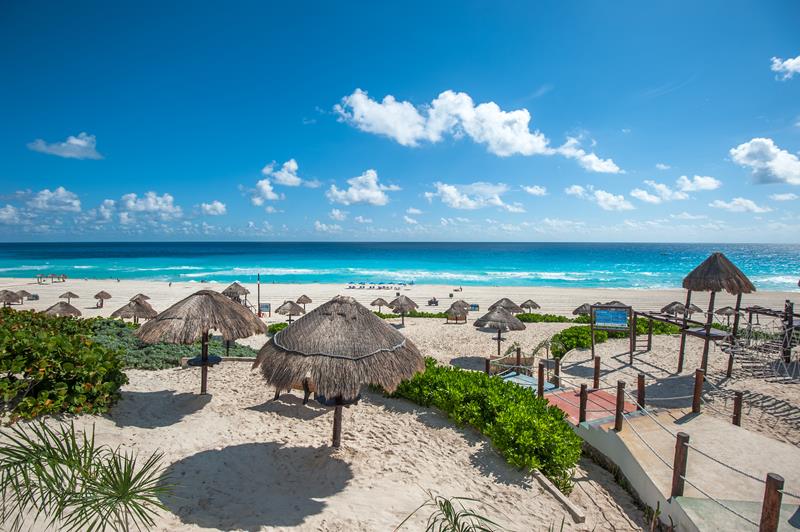 Want to leave all of your worries behind? How about kicking back on some of the most beautiful beaches in the entire world for as low as $373? Fly with Spirit Airlines and, once you tire of the beach, you'll have plenty of money left over to catch some shade at Cancun's downtown clubs and restaurants or to venture away from the crystal­-clear water and warm sand and into the jungle, where a number of fascinating Mayan ruins and archeological sites await.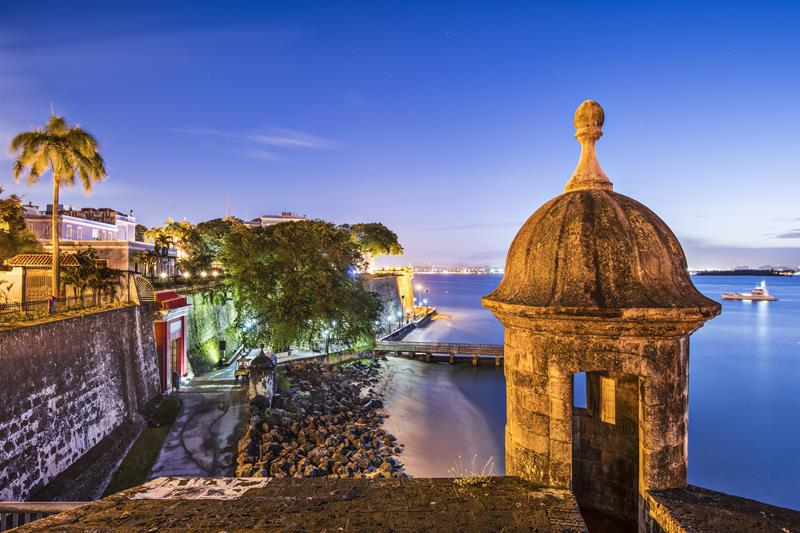 The perfect mix of resort town and cultural capital that is San Juan makes US Airways' round trips, priced as low as $256, a truly amazing deal. Whether you want to take in some great Spanish colonial and Art Deco architecture, laze around on the beach, visit some art museums and ancient citadels or take scuba diving lessons among exotic marine life, you'll find all of that and more at one of the best harbor in the Caribbean.