Montreal is renowned for its cultured urban life, but however pleasant the city you live in, we all feel the need to discover someplace new from time to time. Fortunately this is pretty easy for Quebecois, with Montreal's International Airport connecting the city with destinations all around the world.
To facilitate your escape, we've calculated the 10 cheapest international destinations, on average, you can fly to from Montreal. Situated in Canada's far east, it's not surprising to see a terrific range of European cities within easy reach. But our analysis also shows that you can throw yourself down on a Caribbean beach or delve into Costa Rican rainforest for an astonishingly low price, too. So just run your eyes down our top ten and see which of these destinations most captures your wandering imagination.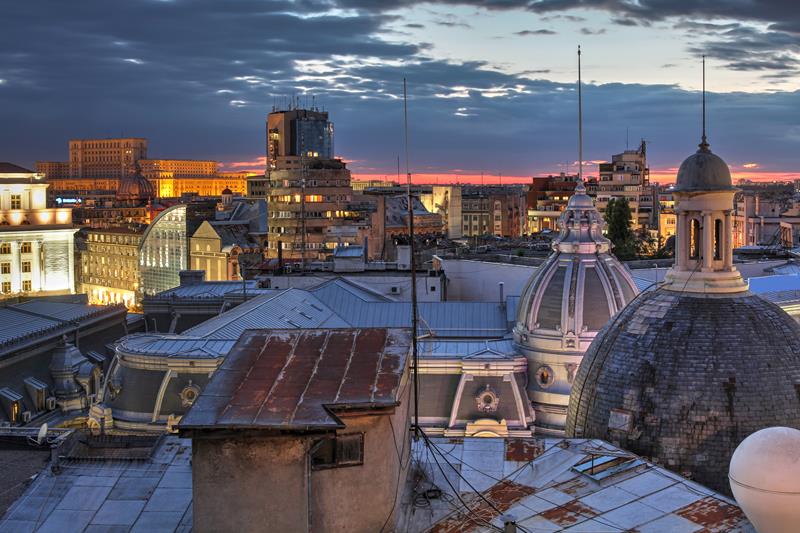 Soar across the predictable European destinations dotted below and touch down in the Romanian capital of Bucharest. Strolling the streets of this chaotic capital is a fascinating pleasure, exploring its crush of cultures and influences from ancient Orthodox churches through crumbling Soviet tower blocks, past leafy parks, gleaming glass new-­builds and shabby bohemian cafes. At the city's heart lies the veritable monstrosity of Communist dictator Ceausescu's Centru Civic, among Europe's most absurd stabs at supposed urban renewal. And if all this incongruity becomes a little overwhelming, just quit the capital for Romania's rolling natural world of forests and mountains. All flights from Montreal involve connections and the cheapest are with British Airways or Swiss International.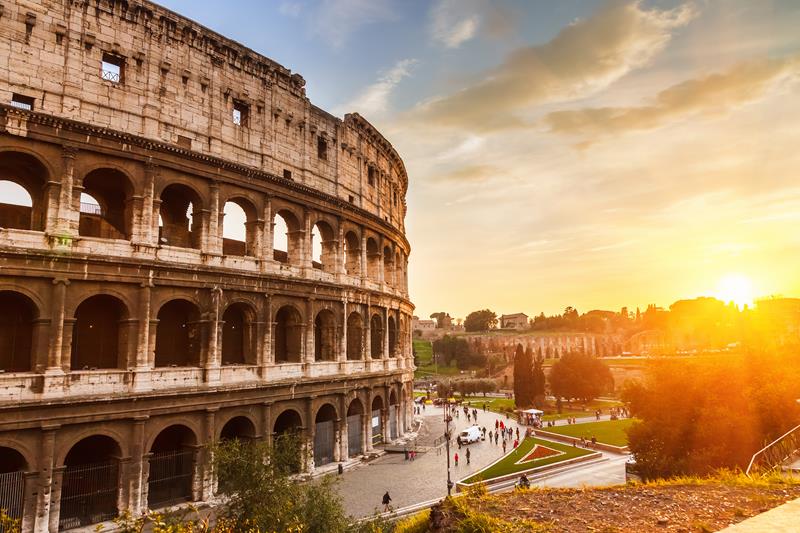 To keep things moving in style, the ninth cheapest international destination you can fly to from Montreal is Europe's "Eternal City," Rome. For a taste of dazzling heritage, you can't get much better: The city is packed with astonishing, one-­in-­the­-world sights, from the mighty Roman Colosseum and mysterious Pantheon through to the baroque Trevi Fountain and bone­-hung Capuchin Crypt. But for a taste of modern European life, Rome ain't bad, either, full of fantastic restaurants, stylish bars and clubs, and top­-end fashion boutiques. Connecting British Airways flights will get you there in between 11 and 20 hours for around $600, or you can pay an extra CAD$150 to fly direct with Air Transat and get there in nine.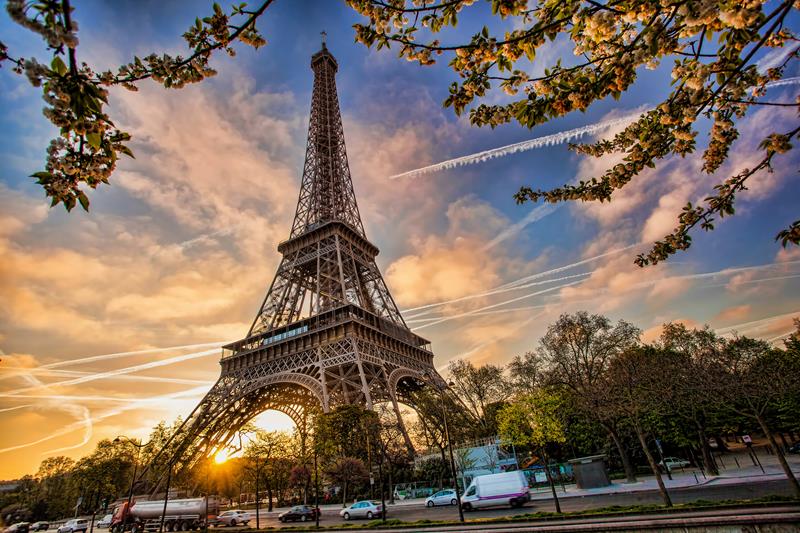 Quebec residents have exceptionally low-­cost access to a host of iconic European sights with these terrific-­value airfares offered by Corsair, France's second biggest carrier. And not only are these flights that connect the world's two biggest French-­speaking cities cheap, but they're also direct, with a flight time of less than eight hours. Once you touch down, the many wonders of Paris await: Gaze out over the Champs Elysees and up at the Eiffel Tower, take a stroll around the world's most famous art gallery, the Louvre, then sit by the banks of the Seine with a glass of wine, placing all that you have seen into a broader, philosophical context.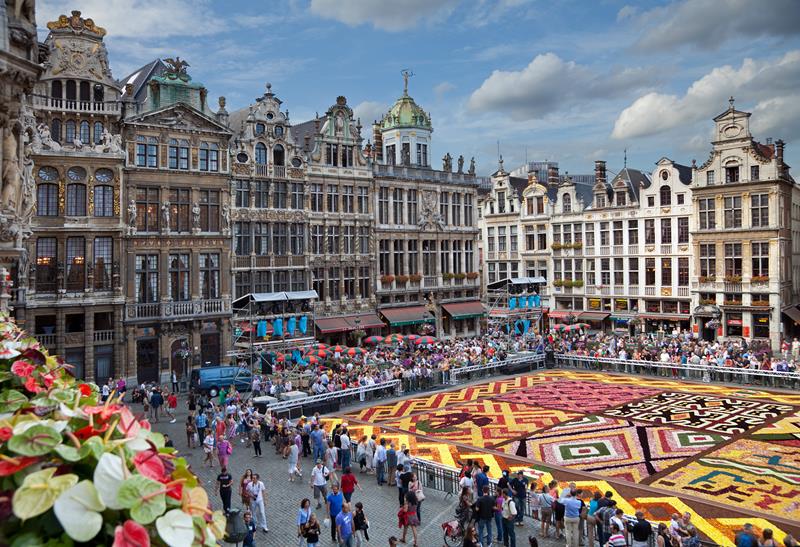 When it comes to European cities, Brussels, the continent's bureaucratic capital, doesn't quite resound with the same romance as alternatives such as Paris and Rome. But take the plunge and you'll find Brussels to be a beautiful, historic and remarkably hedonistic city with plenty of pleasures and grand sights but without the tourist hordes that can occasionally impede your experience elsewhere. The city's medieval center is an exquisite showcase of Gothic architecture, centering on the breathtaking Grand Square, while dotted throughout it and in the streets beyond is a cafe and bar scene that where you'll discover hip new hang­outs for months. Fly there in 12 hours on connecting Delta flights or pay a little extra to travel direct with Air Transat or Air Canada.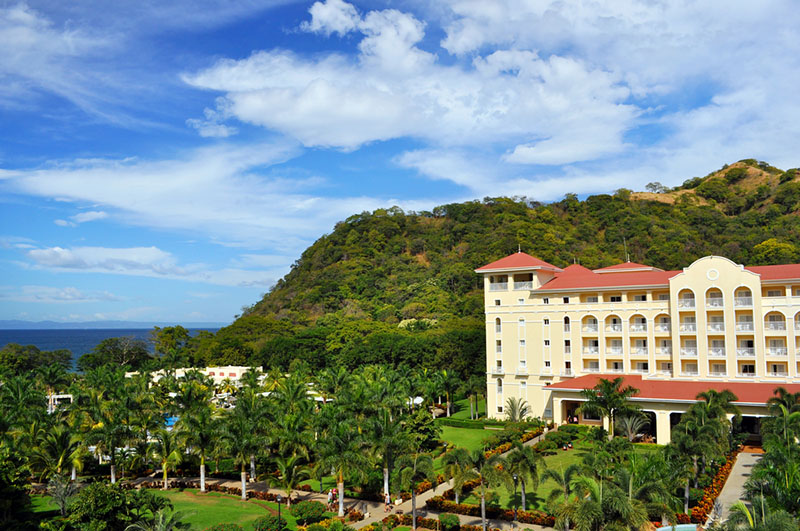 If, in all honesty, the pomp and grandeur of these illustrious European capitals isn't actually what you're looking for at all, then perhaps the small town of Liberia is better-­suited. Situated in the wilds of north­west Costa Rica, Liberia is, unlike capital San Jose, a pretty if ramshackle town, studded with mango trees and surrounded by Costa Rica's unmatchable natural world. It's the perfect launching point for explorations of the volcanic trails, crashing waterfalls and cacophonous wildlife of Rincon de la Vieja National Park, as well as the stunning Pacific beaches of the Peninsula de Nicoya. Delta offer the cheapest deals on flights from Montreal, with one connection and a journey time of 15 hours, while impatient travelers can pay an extra CAD$400 to fly direct with Air Canada.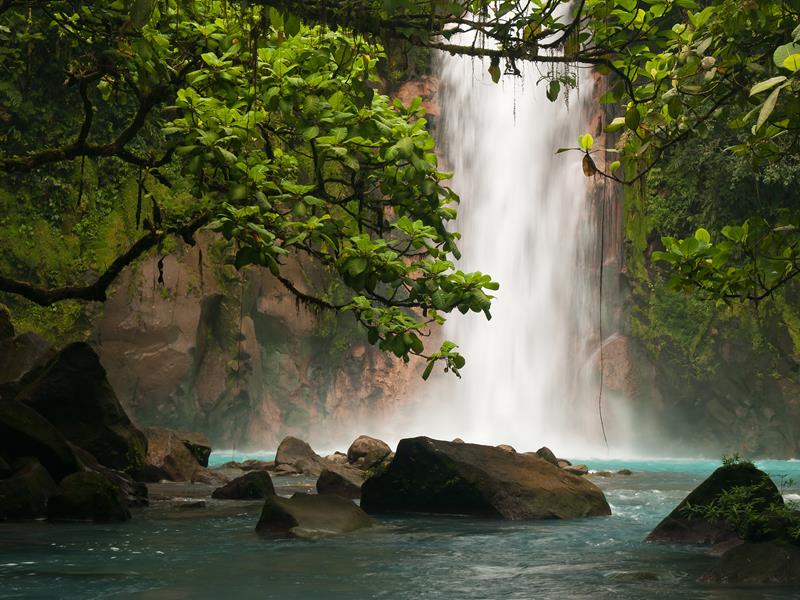 For more world-class adventure, fly directly into Costa Rica's congested capital, San Jose. While it's not a city you're going to want to stay in for long, San Jose is located smack­-bang in the center of the country and offers easy access to the whole range of Costa Rica's incredible natural diversity, containing 5% of the world's biodiversity in just 0.03% of its landmass. Check out the touristy beaches and national parks of the country's central Pacific region, the hot springs and volcanic lakes of its northern plains, the tropical fecundity of its south Pacific zone or the terrific surfing waves of Guanacaste. Delta again operate the cheapest flights, a connecting route with a journey time of between 14 and 20 hours, or you can fly direct with Air Transat for an extra CAD$150.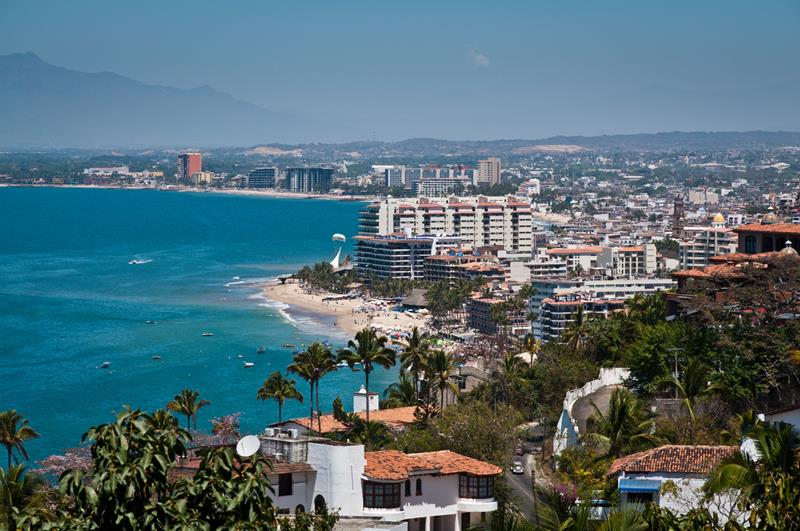 Heaps of great flight deals are available between Montreal and the trendy Mexican resort town of Puerto Vallarta. United run a terrifically cheap connecting route, or you can fly direct for under CAD$600 round trip with Air Transat. Spread between palm­-cloaked mountains above the sparkling sands of the Bahia de Banderas, the town is perhaps Mexico's most sophisticated resort destination, its cobbled streets lined with great restaurants, stylish gay bars, tasteful art galleries and artisan shops. Particularly cheap flight deals are available in April and May, a great time to visit when prices are lower but the weather is still warm and, on the whole, dry.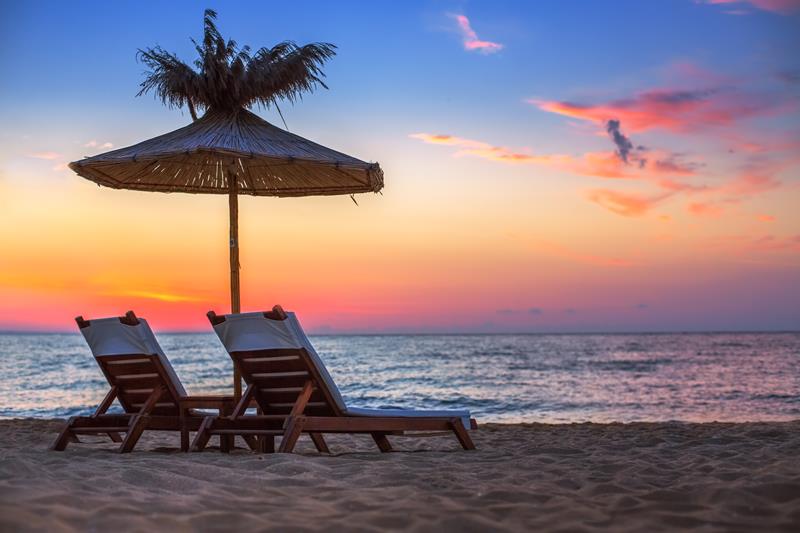 Punta Cana, bordered by both the Atlantic Ocean and the Caribbean Sea, has for several decades been among the Caribbean's most popular resort destinations. Immaculate, palm-­studded white sands fringe the warm and sparkling sea, while alongside such exquisite natural pleasures lie world­-class golf courses, top-­end restaurants, hip nightlife and a fabulous range of accommodation options, from budget-friendly hotels to the top resorts in the world. Even better, getting there is an absolute breeze from Montreal, with Air Transat operating direct flights that can cost little more than CAD$500.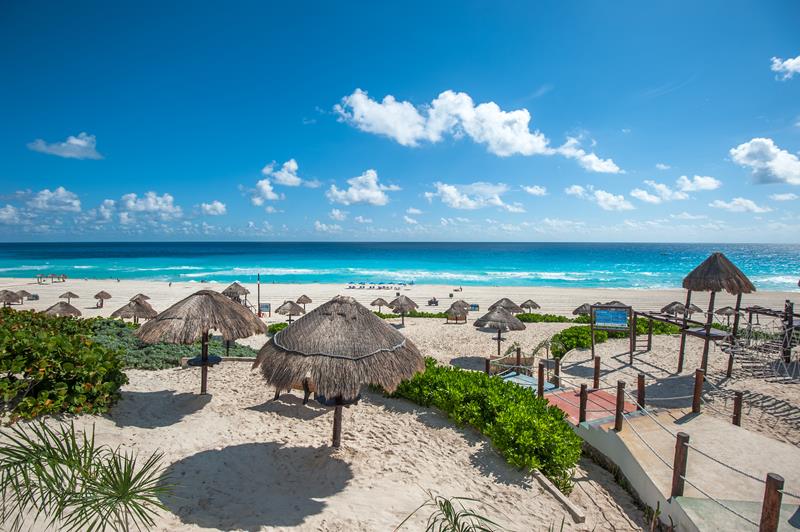 Cancun is another deluxe Caribbean resort destination, where ivory sands meet all­-inclusive hideaways on the shores of the Caribbean Sea. Its hotel zone is located between Caribbean beaches and a sapphire-blue lagoon, and guests are fabulously catered for with stylish nightclubs and exquisitely situated restaurants. Beyond the resort visitors can explore the colorful town of Cancun itself, and set out to see stunning Mayan ruins such as the legendary Chichen Itza. Air Canada operate a cheap direct route down from Montreal, with a flight time of under five hours, or you can save CAD$30 or so by catching their connecting flights instead.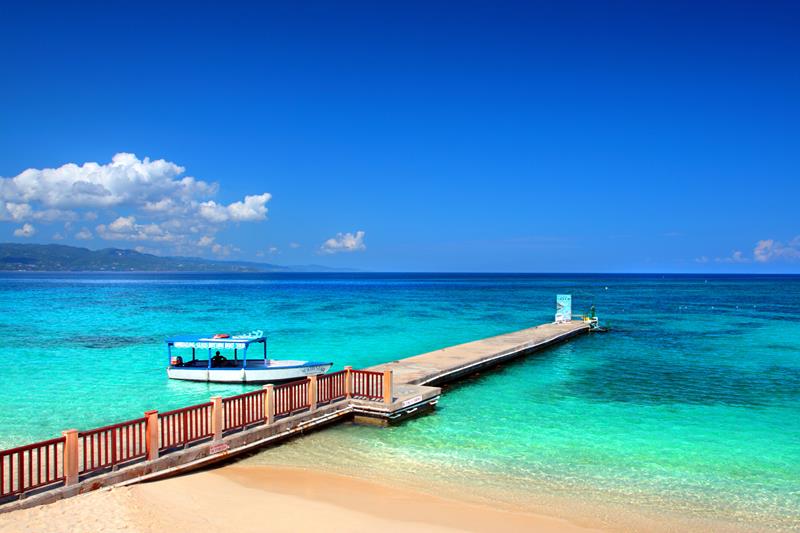 Located in the tourist zone that lines Jamaica's northern coast, Montego Bay is, deservedly, the country's most popular vacation destination. Coiled round a beautiful bay, the airport is only a short taxi ride from numerous cozy coves and beautiful beaches, many shadowed by renowned resorts such as Secrets Wild Orchid and Royalton White Sands. Whether you're seeking dissolute spring break mayhem or laid­-back options like sunbathing, snorkeling and duty-­free shopping, Montego Bay will meet all your Caribbean expectations. And just to round it off, direct flights from Montreal are frequently available for less than CAD$460 with WestJet.
Looking for cheap flights? Hopper's new mobile app can save you up to 40%!