If you've tired of the same old haunts of Miami or are getting a little fed up of the booming crowds of tourists cramping your style, then why not consider hitting the departure lounges of Miami International Airport this year and taking one of these non-stop air connections to some of the more far-flung corners of the globe?
Touting flight times in excess of 14 hours and distances in the air of up to 8,000 miles, these flights offer entrance to the exotic reaches of the Middle East, the gothic town centers of Germany, and the lively lands of South America, to name just a few! See you in the terminals.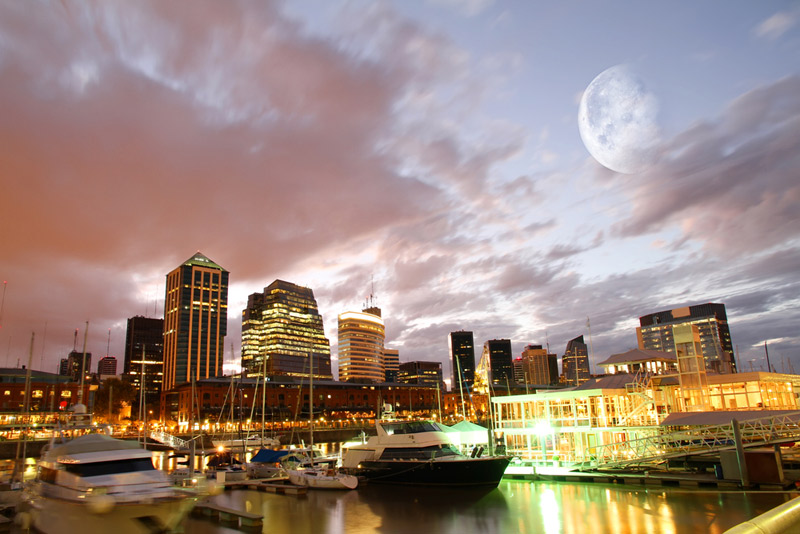 Adding a little dash of South American panache to this list of the longest non-stop flight connections on offer out of Miami are these routes into the sprawling Argentine capital of Buenos Aires. Not only do they get travelers on the ground at the city's Ministro Pistarini International Airport without any layovers, but they also boast an average round-trip price tag of just $1,191, which should leave plenty of pesos in pockets for those succulent gaucho steaks and parrilla grills.
9. Miami to London, England, on British Airways is 4,433 miles and 8.5 hours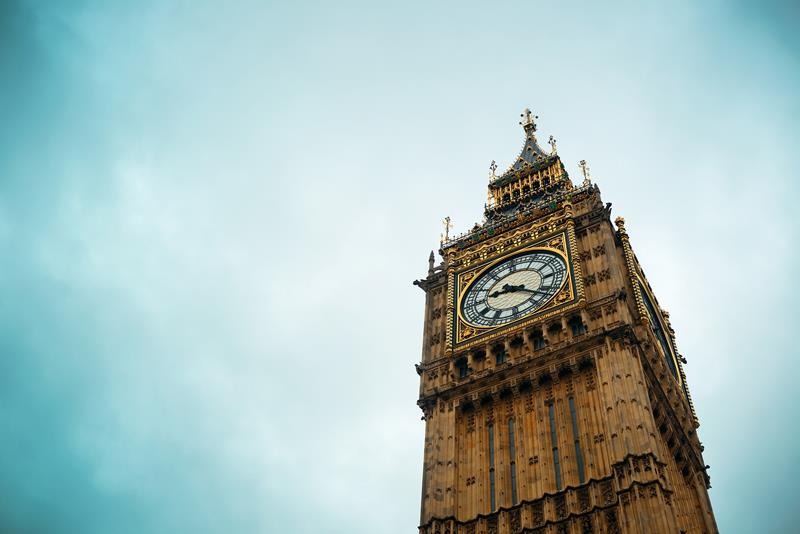 Sliding neatly into ninth place here with a hefty flight time of 8.5 hours and a total distance of 4,433 miles in the air are these non-stop connections between Miami and Heathrow. They are run by national flag carrier British Airways, who fly the route on a daily basis on their Boeing 747-­400s, offering travelers no fewer than four separate cabin classes — ranging from first-class suites with reclining flat beds and unlimited Champagne to World Traveller economy class with complimentary meals and open bar service.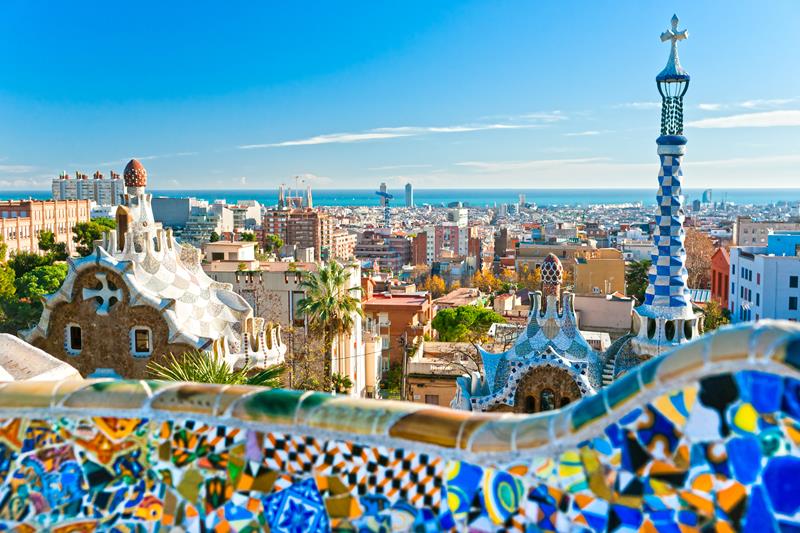 Don't forget to pack the sun cream and the sandals for this one, because the eighth longest flight connection currently on offer to travelers departing from Miami goes straight to the sunny depths of Spanish Catalonia. Here, the bubbling beach resorts of the Costa Brava rub shoulders with the curious churches and leafy parks of Barcelona. Would­-be passengers on the route should be sure to gear themselves up for a whopping 8.5 hours' flight time, going nearly 4,700 miles across the globe before arrival.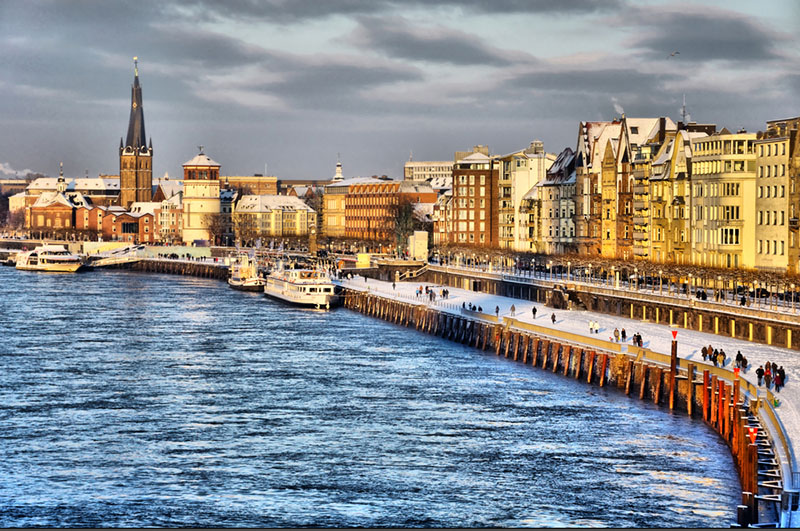 In a medley of frothy German beers and hearty gastropubs, Dusseldorf rises up from the banks of the meandering River Rhine with a leafy old town (meticulously reconstructed following the Second World War) and oodles of interesting architectural creation. Find twisted apartment blocks courtesy of Gehry and the Gothic spires of the St. Lambertus Basilika. For Miami locals, Dusseldorf is now more accessible than ever, with these non-stop connections on Air Berlin promising arrival in just nine hours' flight time.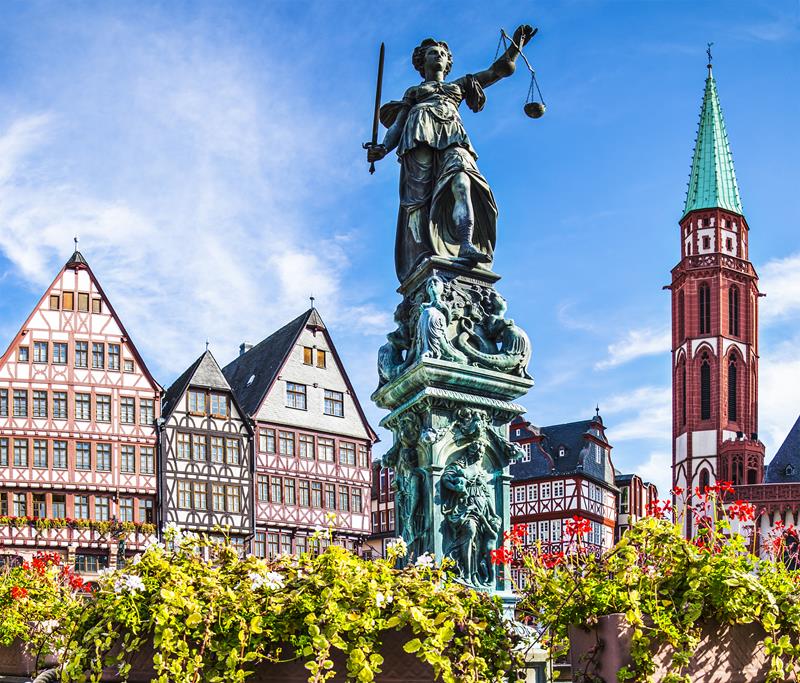 Whether you arrive in Frankfurt looking to explore its well­-to-do city streets, famous apple-wine bars, and picturesque Rhineland valleys (or you're just catching a connecting flight currently on offer from sprawling Frankfurt Airport), these non0stop air connections from Miami are the perfect ticket into town. Not only do they get travelers on the ground with no layovers, but they are the cheapest direct offering currently on the route and are run by award­-winning national flag carrier Lufthansa.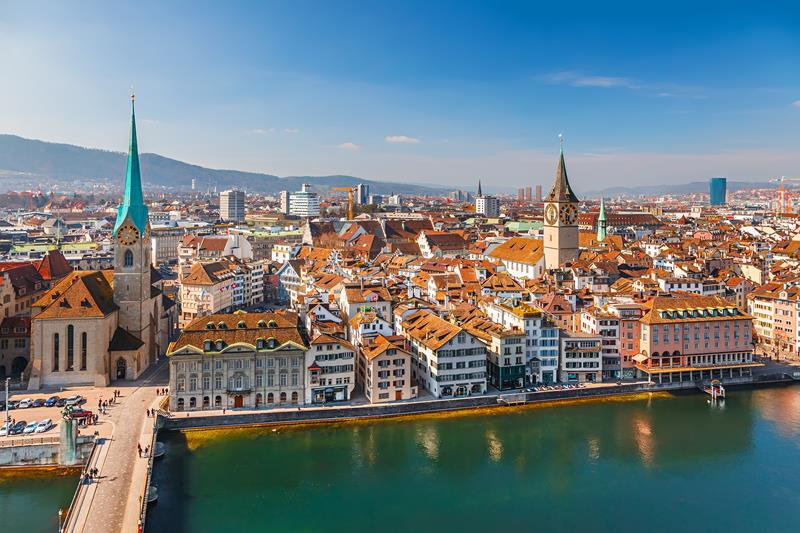 The perfect option for American travelers eager to hit the ski slopes of the French Alps or the jetsetter pistes of St. Moritz, these direct air connections on national flag carrier Swiss International guarantee arrival on the banks of Lake Zurich in just nine hours' flight time. What's more, they cost an average of just $876 round trip, which is even less than many of the indirect flights currently running between the two towns.
4. Miami to Milan, Italy, on American is 7,668 miles and 9 hours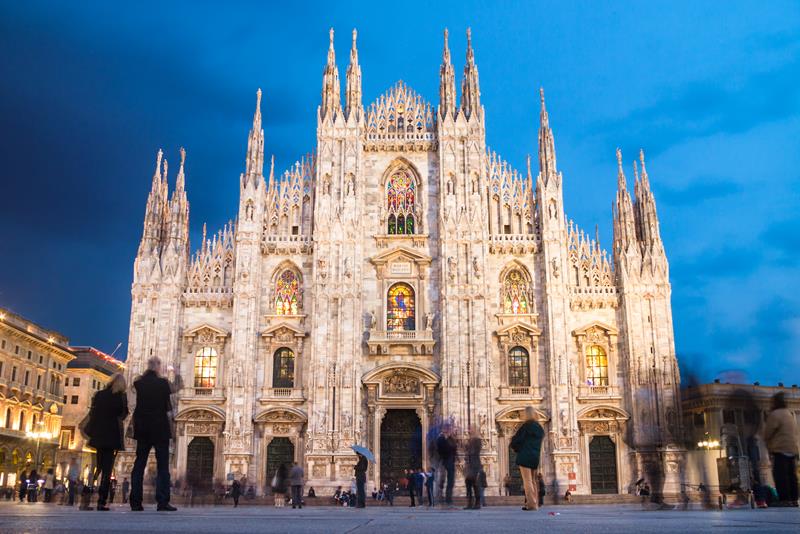 Offering Florida's resident fashionistas a ticket to one of Europe's most celebrated capitals of style, these nonstop connections between Miami and Milan's Malpensa Airport have seen huge surges in demand in recent weeks. Passengers making the hop across the Atlantic on the route can now expect to pay about $1,200 for return-trip tickets, which isn't bad at all, considering it's a whopping 7,668 mile journey from departure to arrival!
3. Miami to Rome, Italy, on Alitalia is 5,187 miles and 10 hours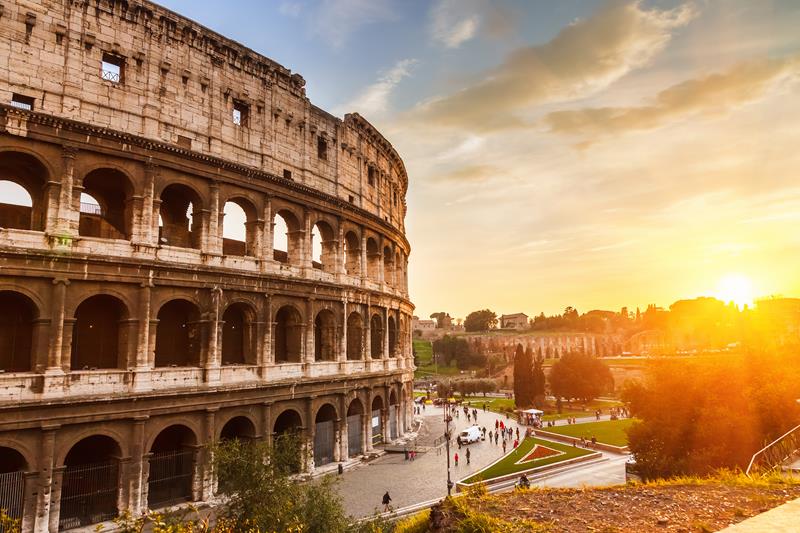 Dropping passengers right in the beating heart of the Italian boot, betwixt oodles of pizza-touting trattorias, the iconic edifices of the Colosseum and the sprawling parks of the Villa Borghese are these colossal nonstop connections with national flag carrier Alitalia. From departure to arrival in Rome's Fiumicino Airport, they take just over 10 hours and bank a total of 5,187 miles in the air.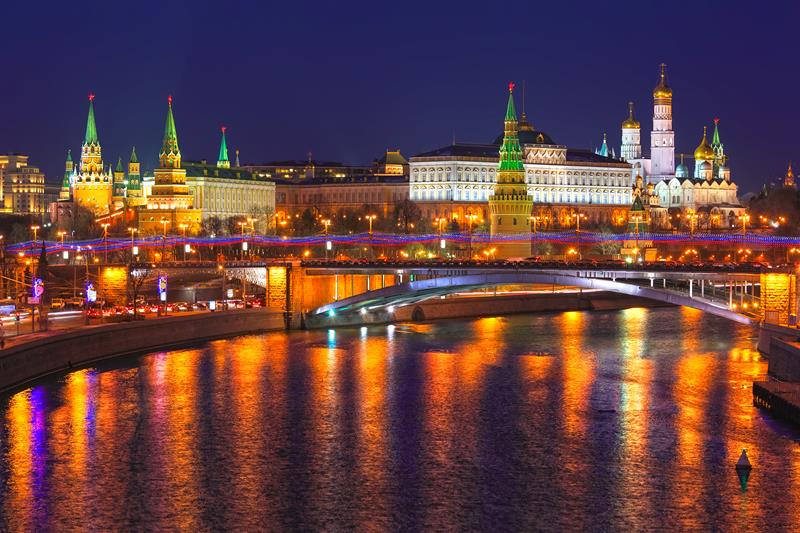 Taking Florida locals from the sultry climes of the Atlantic coast to the chilly reaches of the Russian capital, where onion-domed churches stand watch over the bulwarks of Red Square, these 11­-hour transatlantic connections slide neatly into second place on this list, with a total distance in the air of 5,737 miles. But, while undeniably lengthy, these routes are also a real bargain, with would­-be travelers this year paying an average of just $432 round trip!
1. Miami to Doha, Qatar, on Qatar is 7,668 miles and 14 hours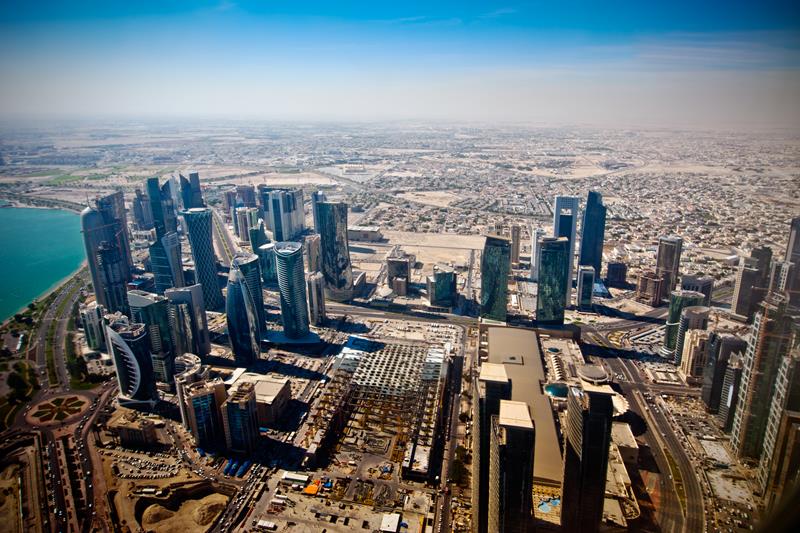 Covering the entire Atlantic Ocean, all of mainland Europe and the Middle East combined, these massive flights take a daunting 14 hours in the air and clock up more than 7,600 miles in air, making them the longest single non-stop connections on offer from Miami. Travelers can expect to pay approximately $1,445 for round-trip tickets on the route, and even less during the months of February, March and April, which is great news for any Floridian eager to escape the winter crowds of the Sunshine State for a taste of something different.