OK, so Canada may lay claim to the chart-­topping ski resorts, and there's certainly plenty to be said for its enthralling cityscapes, but, when it comes to variety and adventure, no traveler can deny the attraction of the United States, sitting tantalizingly just to the south and touting everything from shimmering Atlantic beachfronts and tropical islands to wild canyons, rugged mountains, and rolling plains.
To see which places in America are currently the most popular amongst Canadians, Hopper have crunched the numbers to come up with this list of the top 10 most sought-after arrival cities in the country, ranging from San Fran to Sin City, and including some mouth-­watering destinations along the way. Enjoy.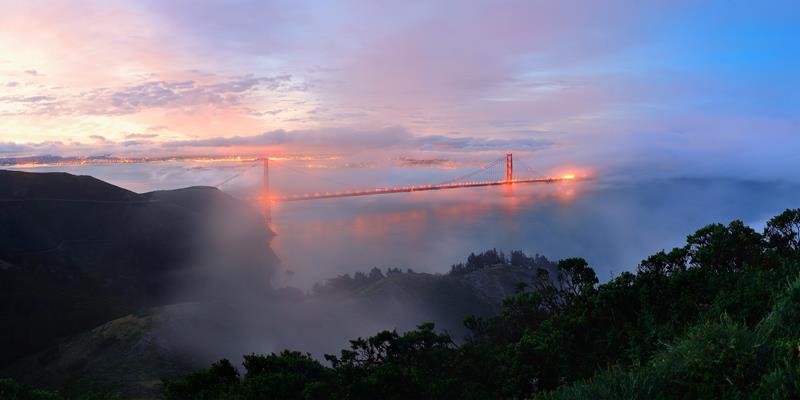 While it may be just a short flight across the border to San Francisco for Vancouverites, Canadians elsewhere also currently enjoy nonstop air connections into the City by the Bay. Better yet, Ottawans can pick from no fewer than three separate indirect flight routes into town. That's helped to make San Francisco one of the most popular destinations from Canada overall, now drawing in a whopping 103,000 flight searches every month!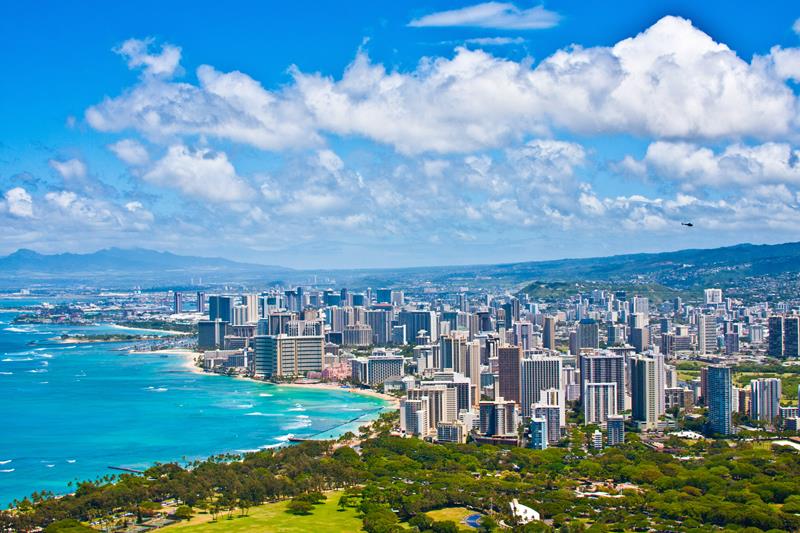 When it comes to tropical beaches and paradisiacal surroundings, few destinations rival Hawaii. In capital Honolulu, the sandy stretches of Waikiki and rugged Hanauma Bay are all on the menu, complete with aquamarine waters, Pacific waves and swaying groves of waxy palm trees. If you're one of the travelers thinking about looking for an air connection from Canada to Hawaii this year, then you certainly won't be alone, because Hopper's stats show that more than 116,000 searches are now happening each month!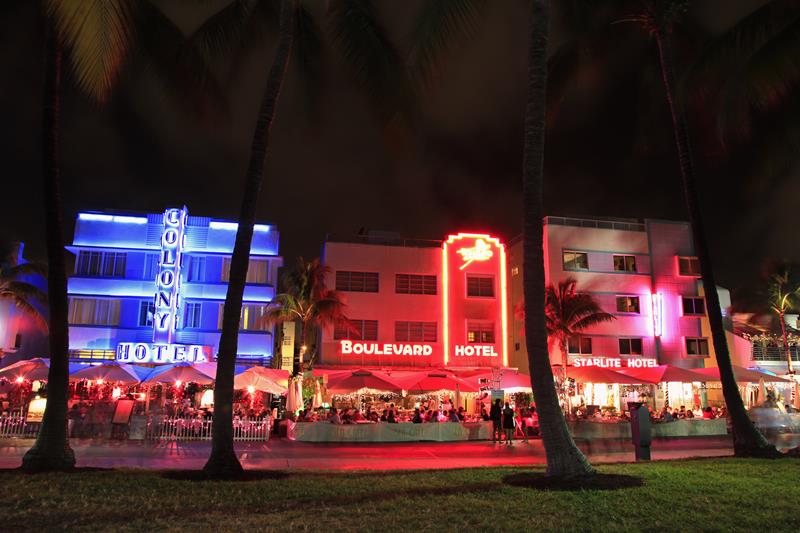 Salsa echoes from the bars, where potent rum punches flow. Atlantic waves wash over the shiny sands while spring breakers shindig on South Beach. Dolphins glide through the waters out at sea and the Florida Keys beckon to the south. That's Miami — one endless mass of seaside wonder! So, it's hardly a surprise that this one now figures as one of the most popular destinations in the United States for Canadian travelers, with Hopper logging upwards of 118,000 searches for flights into Miami each month!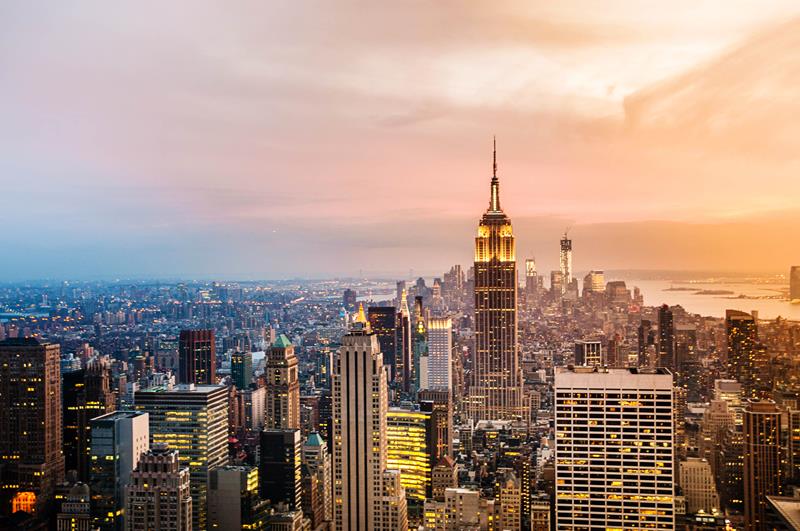 With non-stop flights on offer to JFK from all four of Canada's largest airports (Vancouver, Toronto, Montreal and Calgary), the Big Apple's best known gateway is unquestionably one of the most accessible spots in the States for Canadian travelers. It's also one of the most popular, drawing in more than 123,000 searches each month. And why not? There are bucket list sites aplenty beyond the arrival halls: the Empire State Building; the Statue of Liberty; Central Park; Manhattan; Times Square — the list goes on forever.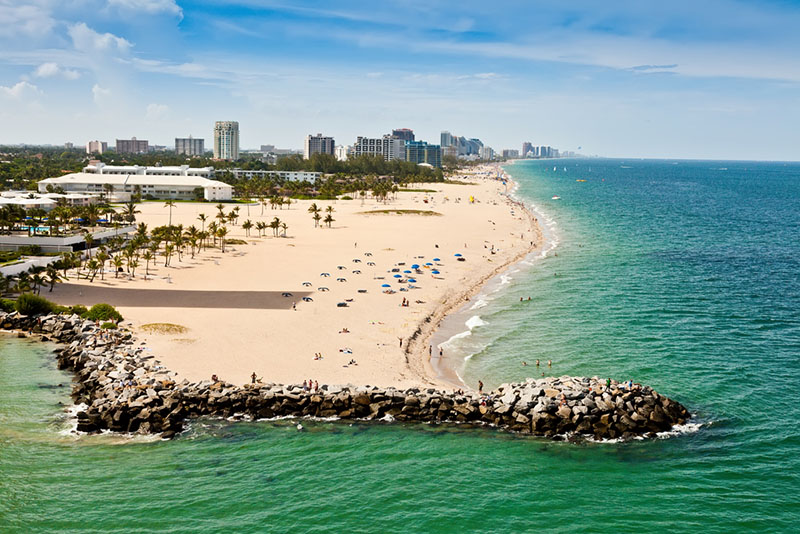 Sun-­soaked Fort Lauderdale has long been one of the most popular seaside getaways for travelers making their way down to the hotter reaches of the East Coast, and it now looks as though Canadians have caught on to its classy character and spring-break vibe, with an estimated 133,000 searches from Canada to Fort Lauderdale occurring each month! Nonstop connections are available from both Toronto and Montreal, with some super-bargain seats selling on Air Transat, WestJet and Air Canada.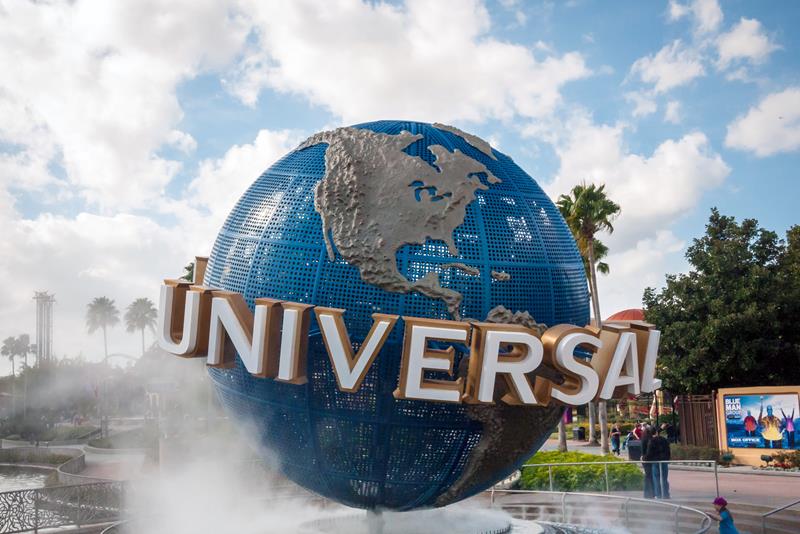 Travelers looking for an adrenaline-­heavy hit of wholesome family fun on their holidays will surely find it amidst the twisting roller-coasters, snaking slides and enchanting attractions of the so-­called Theme Park Capital of the World, which may be why more than 150,000 people searched for seats on flights into Orlando from Canada in just the last month! Direct connections are available from Toronto and Montreal, with some of the cheapest tickets going on Air Transat, WestJet and Air Canada.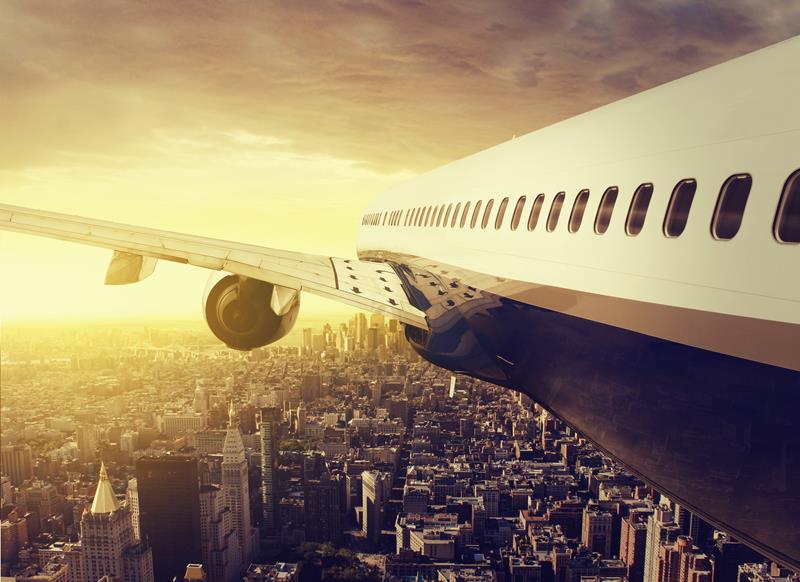 Next up is Newark: the second viable gateway to New York so far on this list. With nonstop connections hitting its runways from Toronto Pearson International, Vancouver International and Montreal's Pierre Elliott Trudeau International Airport on both United Airlines and Air Canada, the spot is pretty darn accessible for Canadian travelers, while the mind-­boggling art works of the Guggenheim, the bubbling rides of Coney Island and the iconic fields of Central Park surely help to pull in the crowds too.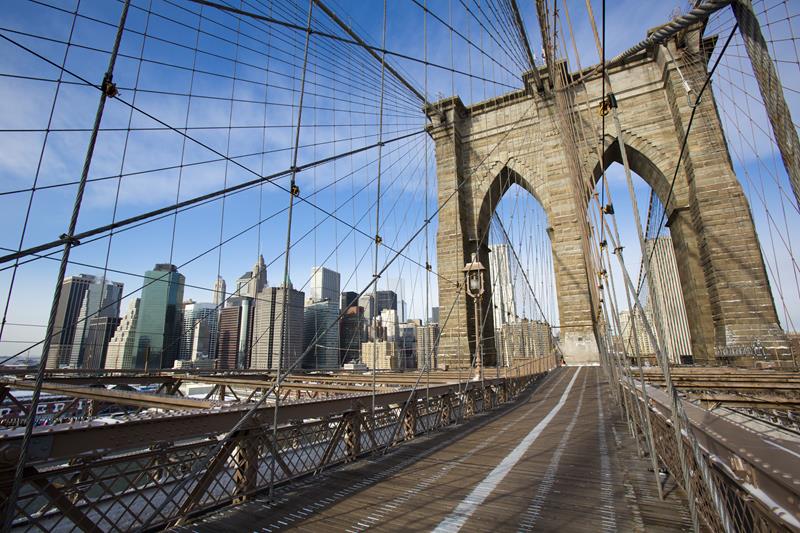 For Torontonians, hopping across the border to visit the Big Apple has never been easier (or cheaper), with no fewer than three separate airlines currently offering nonstop routes from Pearson International Airport to New York's LaGuardia for less than CAD$225 round trip! Getting into town from Vancouver is a little trickier but can still be done for under CAD$500 on Air Canada, taking just under 10 hours in the air and including a stopover in Montreal along the way.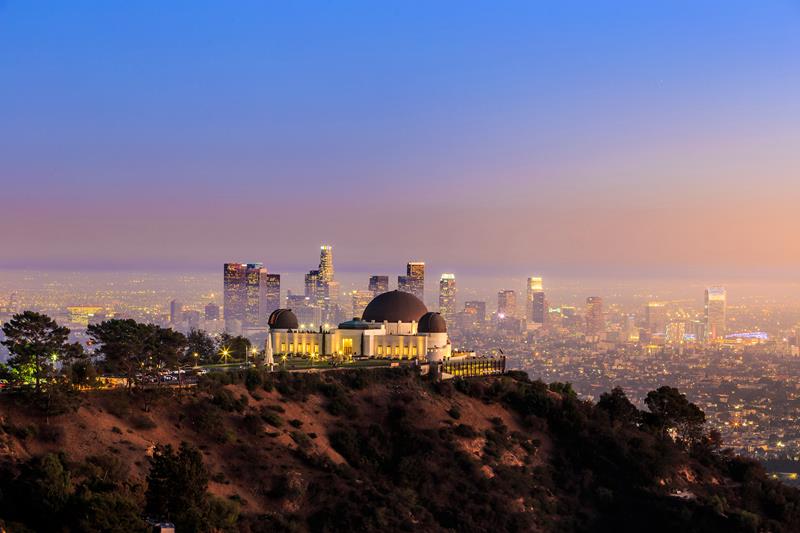 Offering travelers the full package of sun, sea, sand and all­-American panache, Los Angeles (the so-called City of Angels) is surely an unsurprising addition to this list of the most popular U.S. destinations currently on the menu for Canadians. What's more, nonstop flights into town are the name of the game, with direct connections from Vancouver and Toronto currently available with Air Canada, WestJet (from Vancouver only) and United Airlines.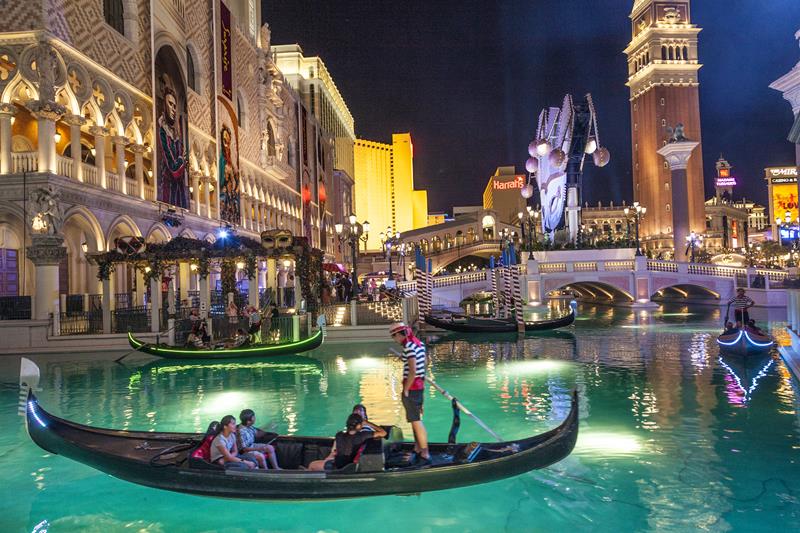 Ah, Sin City: the home of America's most hedonistic combo of casinos and clubs and cocktail bars; the stomping ground of Caesars Palace and the fountain-­fronted Bellagio; where twisting roller-coasters weave past mock-up Venetian waterways and the Eiffel Tower. No wonder more than 260,000 Canadian travelers searched for tickets into this one last month, making it the single most popular destination in the United States from the country overall.