Remember: You don't need to cross the Atlantic Ocean for mountains and powdery ski fields, or fork out cash for faraway flights to see jungles, mind-boggling wildlife and pristine tropical beaches. South America has all that and more and is now served by countless air connections from cities across the United States. In fact, millions of American travelers now make the journey to South America every year, some for the mad metropolises of Brazil, some for the Inca ruins of the Andes, others for the sun-kissed Pacific sands — but all ready for adventure.
Read on to discover the top 10 most popular spots in South America for U.S. travelers, all courtesy of Hopper's acclaimed big data research method.
10. Cali, Colombia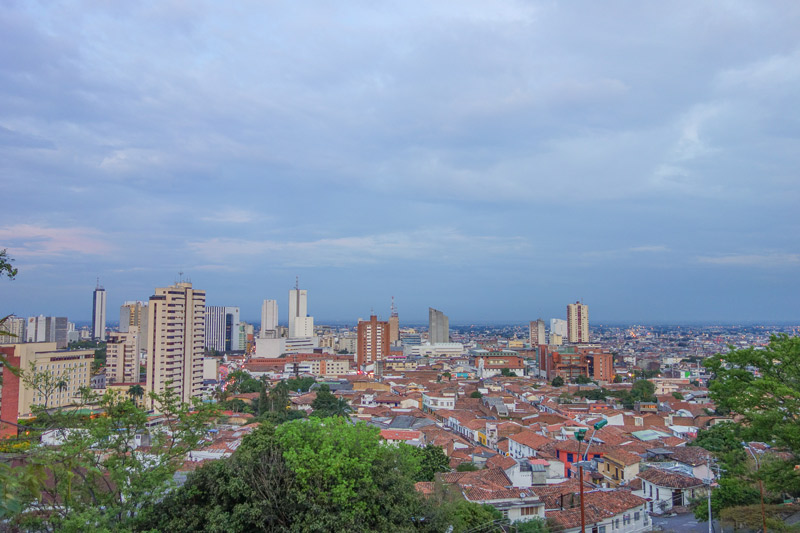 Starting us off here is coffee-drenched Cali, hailing in from the ridges of the Farallones Mountains in Columbia's Valle del Cauca, touting some of the most famous salsa bars in the world (after all, this is where the music was invented) and pretty historic streets. Hopper's statistics showed more than 360,000 searches for connections into the city's Alfonso Bonilla Aragon International Airport from the United States last month, making this one the 10th most popular town on the continent overall.
9. Santiago de Chile, Chile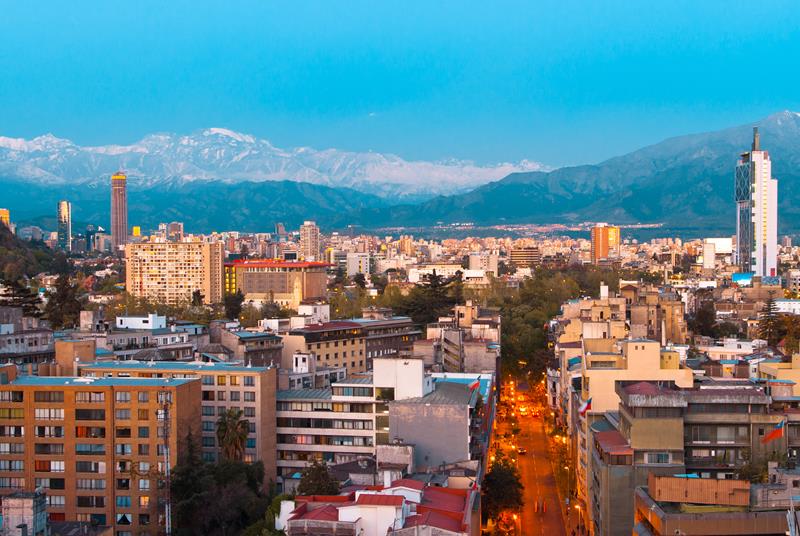 Attracting beach lovers with the promise of Pacific waves at Vina del Mar; urbanites with the bustling districts of Latin cantinas and jazz joints that cluster around the Plaza De Armas; and even skiers with the pistes of Portillo in the Andes, Santiago is one seriously versatile South American city. No wonder it's also one of the most popular destinations on the continent for U.S. travelers, then, drawing in an estimated 404,000 searches for flights each month.
8. Medellin, Colombia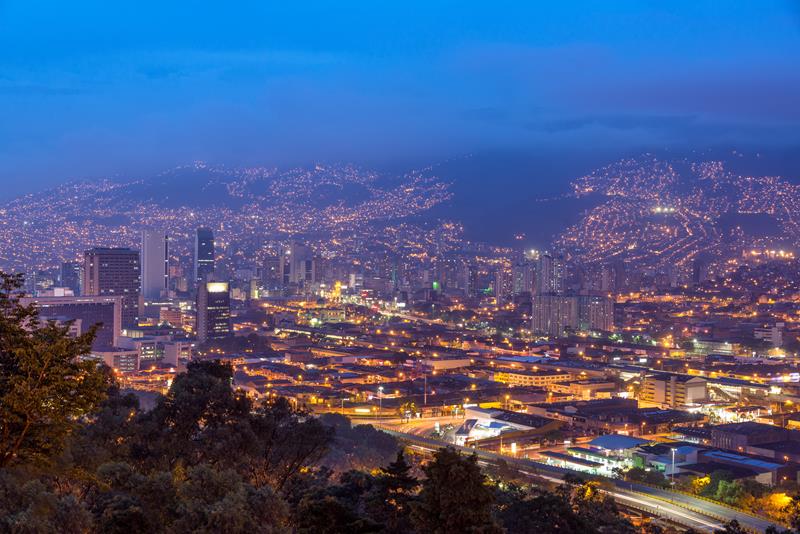 From untouchable territory of drug cartels and criminals to modernized student city endowed with enthralling museums, to tourist town with fantastic access to the towns of Colombia's majestically beautiful Coffee Triangle, the transformation of Medellin is now entirely complete. And as if any more proof of that was needed, Hopper's found over 510,000 searches for flight connections from the United States in the last four weeks alone!
7. Guayaquil, Ecuador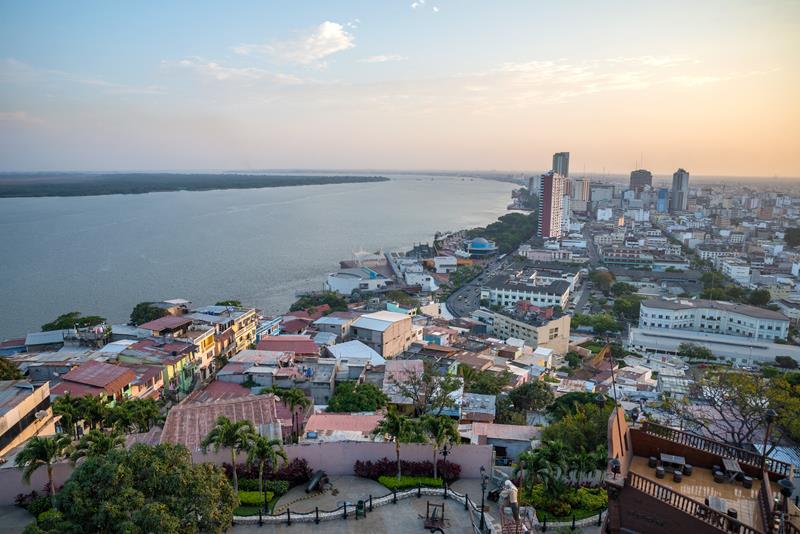 In the romantic city of Guayaquil, riverside walkways thread past bustling port districts, earthy marketplaces hum with action, lighthouses twinkle on El Carmen hill and some seriously fresh fish is found on every corner, practically begging to be sampled. Guayaquil may not be quite as popular as its counterpart of Quito, but it is bigger, full of character, and — apparently — cheaper to get to, with an average round-trip price tag of just $587.
6. Buenos Aires, Argentina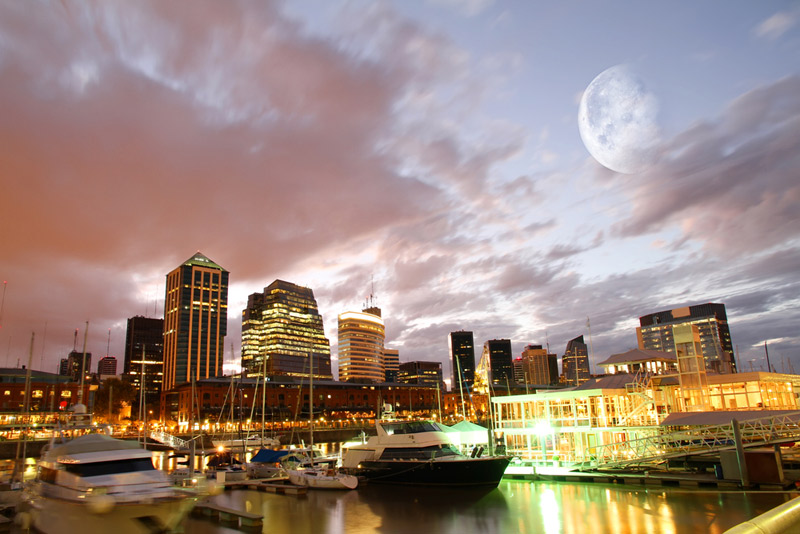 Bustling Buenos Aires is a city that has something for almost every type of traveler: Hipsters can head for the quirky coffee joints of Palermo, sightseers for the colonial frontispieces of San Telmo, artistic types for the kaleidoscopic streets and galleries of La Boca, and shoppers for the flea markets of San Fernando. Of course, nature lovers could opt to make a beeline for the bucket-list Iguacu Falls or even the wonders of remote Patagonia to the south. No wonder over 616,000 searches from the States happened last month!
5. Quito, Ecuador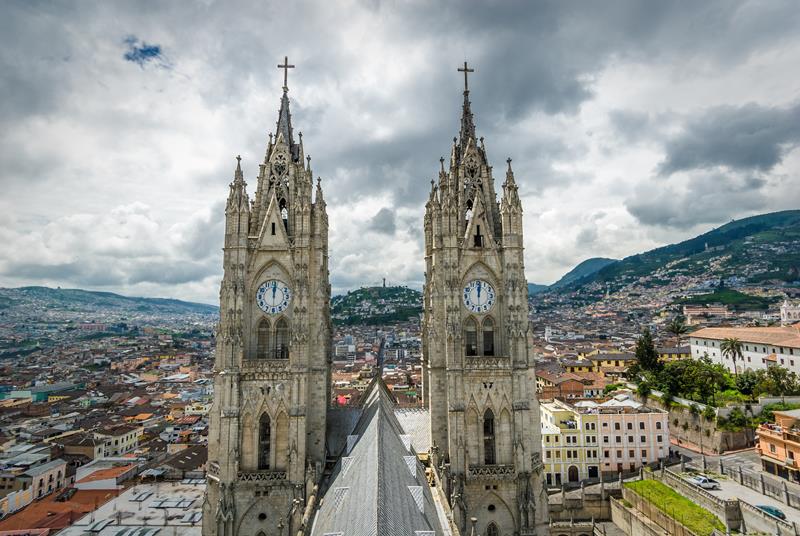 With Ecuador's humble flag carrier TAME now connecting this soaring capital with New York's JFK and a whole host of indirect hops on offer from spots like Orlando and Chicago for under $600 round trip, it's hardly surprising that more and more American travelers are looking to explore its enchanting colonial core. In fact, Hopper found no fewer than 638,000 searches for flights to Quito and its brooding Pichincha last month alone!
4. Sao Paulo, Brazil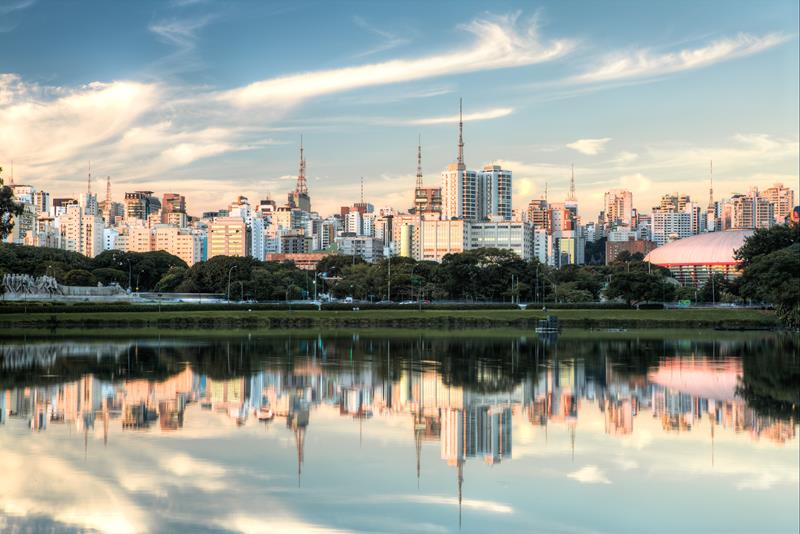 It looks as though Sao Paulo's unbridled thirst for life and energy has been turning heads, because Hopper uncovered more than 685,000 flight searches into the city's Guarulhos International Airport in the last four weeks alone. Perhaps it's all the flamboyant architecture of Bela Vista that attracts so many, or the sleepless nightlife haunts in Barra Funda, or the boho streets and artsy cafes of areas like Vila Madalena, or ... well, we could go on forever.
3. Rio de Janeiro, Brazil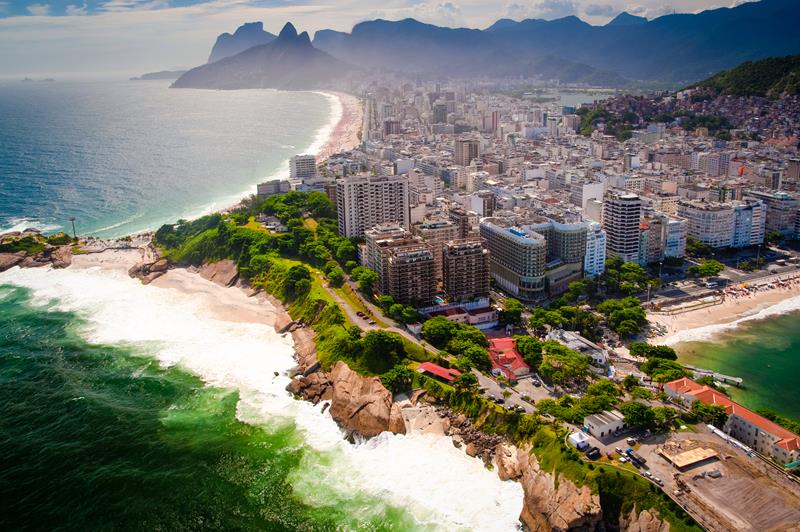 Rollicking Rio de Janeiro has long been a symbol of South American life, clustered haphazardly between the rises of the Corcovado Mountains and the Sugarloaf, hosting the legendary beaches of Ipanema and Copacabana. And as this energetic and action-packed city's indelible fame precedes it, it's risen to become the third most popular destination on the continent among travelers from the United States, drawing no less than 780,000 searches from would-be fliers into town each month.
2. Bogota, Colombia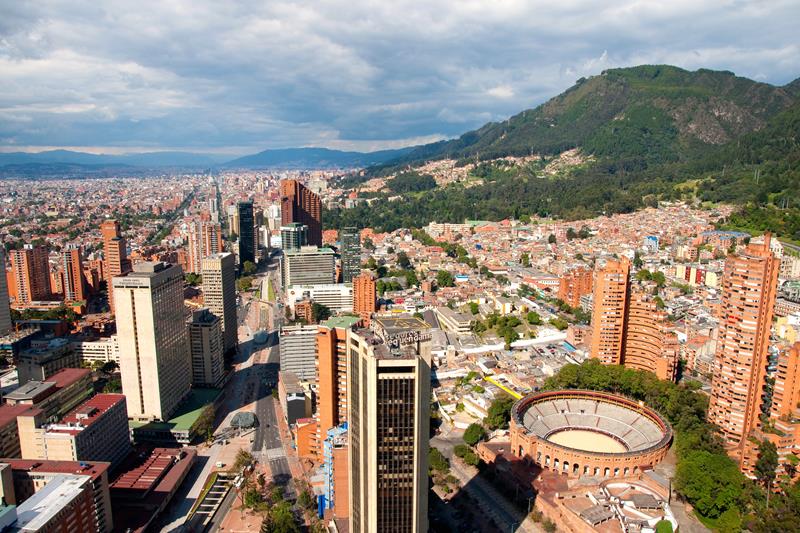 Today, American travelers looking to explore the capital of Colombia and all its colonial wonders can opt to hop aboard a nonstop connection from Miami (with LAN Airlines), Orlando (with JetBlue Airways) or even New York City (with national flag carrier Avianca), to name just a few. Flights into town are relatively cheap, too, sitting at an average round-trip price of just $475, which may help explain why in excess of 1 million travelers from the United States are now looking to make Bogota their gateway to South America each month.
1. Lima, Peru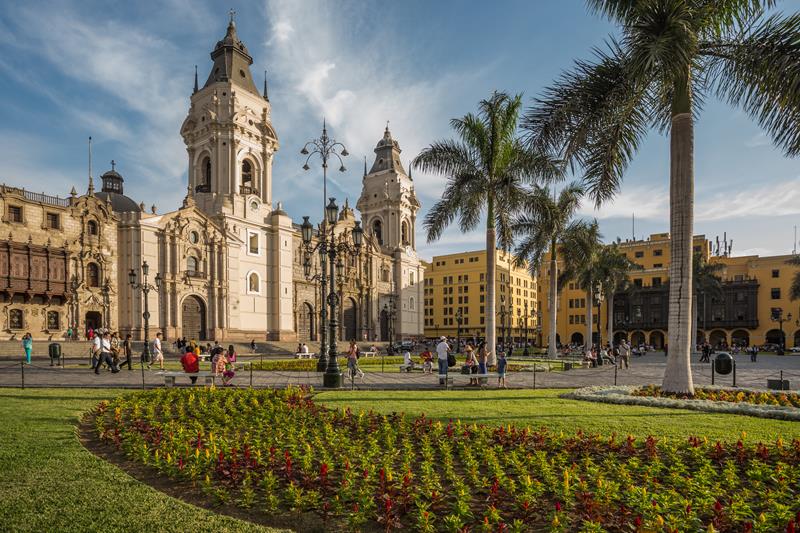 No surprises here, folks: Lima takes the top spot as the most popular destination in all of South America, with a whopping 1.8 million searches on flights into Peru each month. Obviously, that means there are plenty of American travelers eager to lose themselves in the bubbling bars and colorful homes of Barranco, the colonial treasures of the Plaza Mayor, and the legendary exhibitions of the Larco Museum, not to mention the windswept beaches of the Peruvian Pacific coast.