From the spring breakers searching for Senor Frogs and sleepless nights to the luxury seekers pining for butler service on the edge of postcard-perfect beaches, the Caribbean is a veritable magnet for a whole host of different travelers! No wonder that there are now countless connections hopping across to this tropical string of islands from all over the United States. Here is Hopper's look at the most popular Caribbean islands overall, based on the number of monthly flight searches from U.S. travelers.
10. Port-au-Prince, Haiti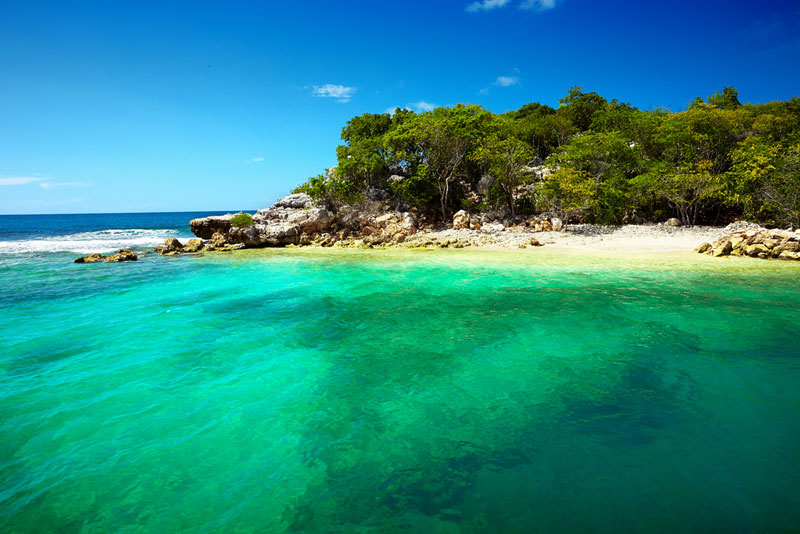 Starting us rolling here is the off-the-beaten-track capital of Haiti, on the less-trodden side of Hispaniola Island. As well as attracting no less than 396,000 searches from American travelers looking to touch down on the runways of the city's Toussaint Louverture International Airport last month, this one also boasted the lowest average price tag of any of the destinations on this list, setting passengers back approximately just $312 for their round-trip tickets into town.
9. Kingston, Jamaica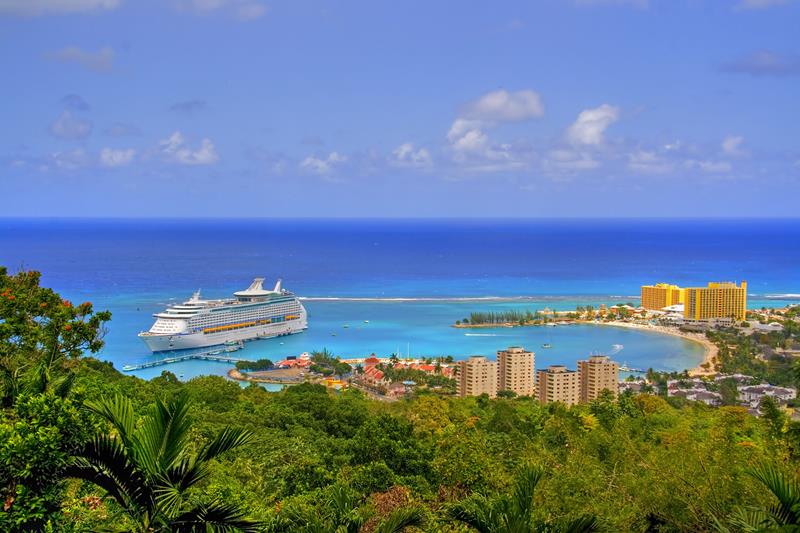 In a colorful medley of papaya juice, spicy saltfish, luscious jackfruit and rum, all set to the tune of bachata and reggae, Jamaica's capital beckons travelers from its seat on the island's south-eastern edge. In fact, it beckons a whole load more than you might think, attracting no fewer than 466,000 searches for flights departing out of the United States for Kingston's Norman Manley International Airport in the last four weeks alone!
8. Santiago de Los Caballeros, Dominican Republic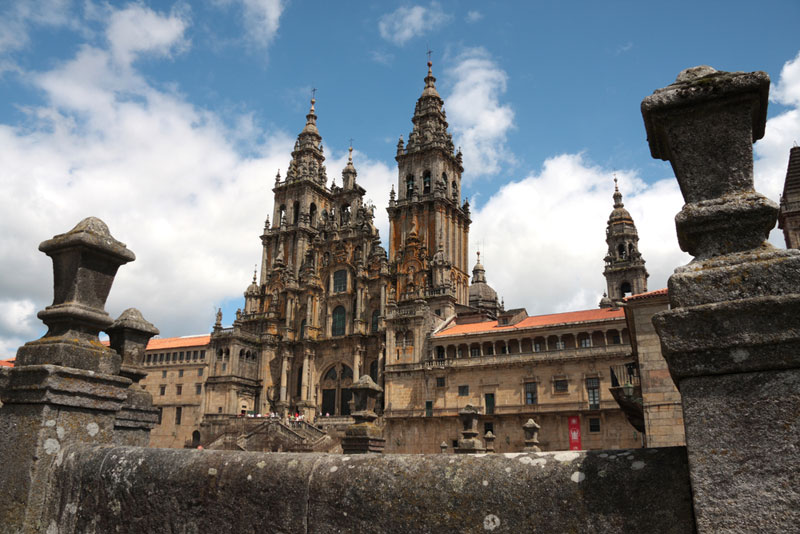 This historic city is perfect for travelers eager to immerse themselves in the currents of Caribbean life. That means ramshackle cantinas doused in cerveza, smoky cigar factories and striking architectural monuments, all wrapped in a sea of aromatic coffee and tobacco plantations. If that sounds like your kind of thing, then be sure to join the 504,000 people now searching for air connections into Cibao International Airport from the United States each month!
7. Saint Thomas, United States Virgin Islands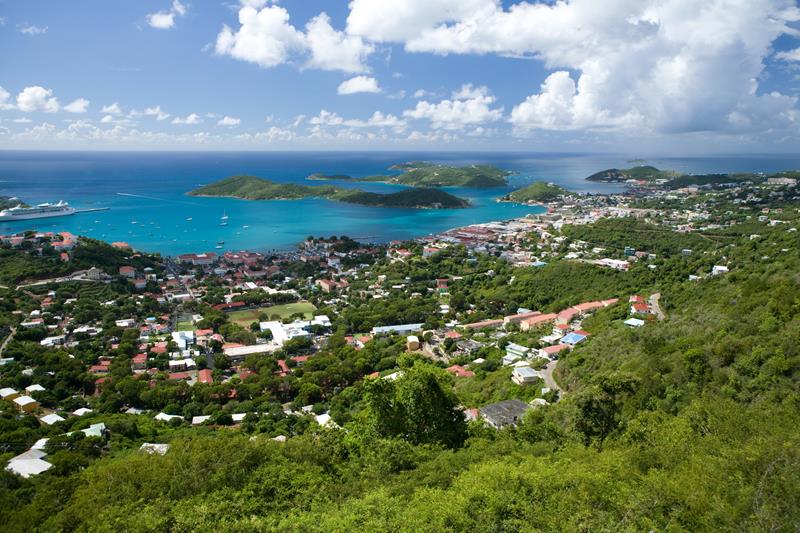 Mangrove swamps abut jungle-clad mountain ridges on inland Saint Thomas, ivory powdery sands dominate at Magen's Bay, and swish yachts bob like ocean pearls in the harbors of Charlotte Amalie. This is a postcard-perfect image of the Caribbean if ever there was one. Some 710,000 people searched for flights into Cyril E. King Airport from the United States last month, making it the seventh most popular Caribbean destination. This island is also the launching point for most travelers' forays into neighboring St. John or the British Virgin Isles.
6. Oranjestad, Aruba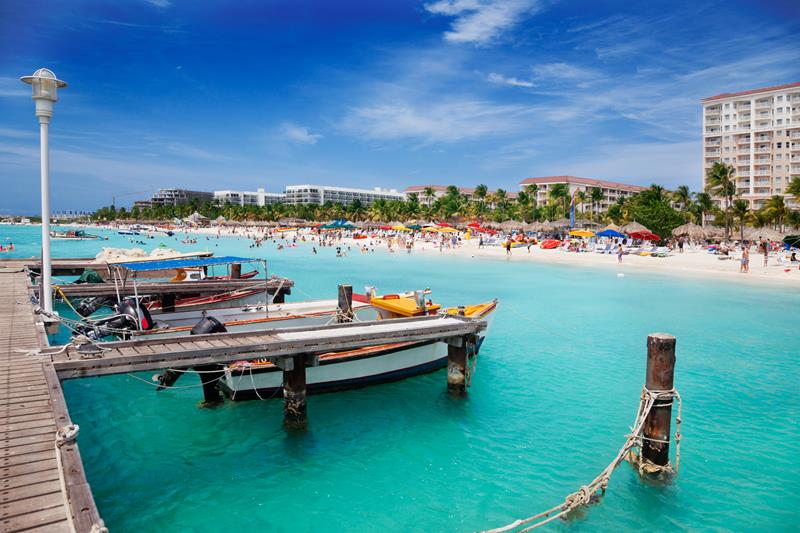 Oft-recommended as a stable year-round option for travelers looking to escape to the Caribbean for sun, sand, sea and fun — even when those infamous hurricanes are rolling in the rest of the Atlantic during the low-season months — Aruba hails as the sixth most popular destination in the region for fliers out of America overall. Expect to pay the least for flights from airports in Florida, with hops from Miami on Myway Airlines and Fort Lauderdale on Spirit Airlines selling for less than $250 round trip!
5. Santo Domingo, Dominican Republic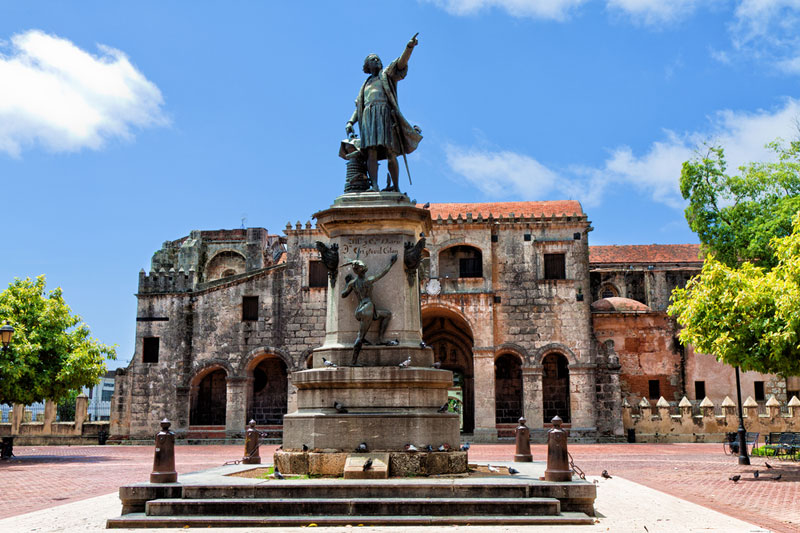 Unlike the out-and-out beach destinations that seem to dominate the line-up of popular spots in the Caribbean, Santo Domingo — the oldest continuously inhabited town in all of the Americas — has plenty in the way of culture and character. Its UNESCO-attested Colonial Zone bursts with attractions, exhibitions beckon from the fascinating Alcazar de Colon, and the Plaza de la Cultura boasts one amazing modern art museum. Oh, and 872,000 flight searches from American travelers each month make this one the fifth most popular destination in the region!
4. Nassau, Bahamas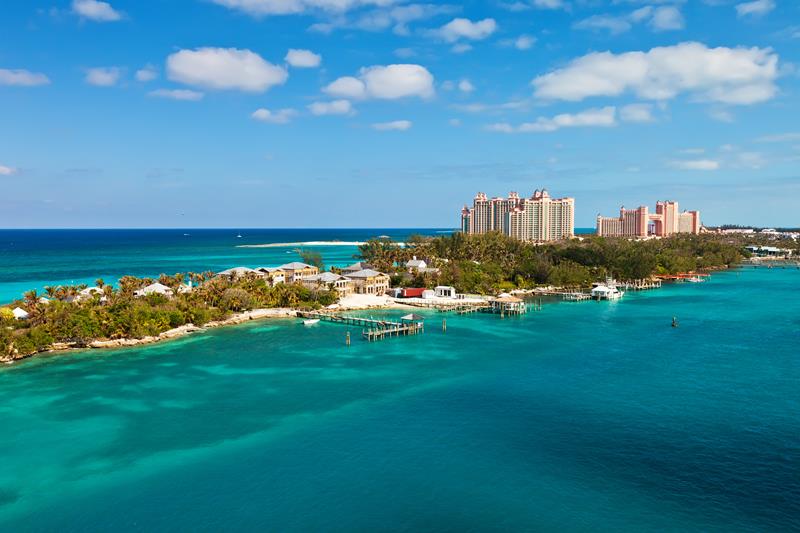 With the overall average price tag on air routes connecting the United States with Nassau now sitting at just $398 round trip, it's hardly surprising that more than 895,000 people were drawn to the historic pirate haunt-meets-spring break mecca last month. What's more, there are also oodles of nonstop flights available from some of America's biggest airports, like Miami International (on Bahamasair), Chicago's O'Hare Airport (on United Airlines) and New York's JFK (on JetBlue Airways or Delta Air Lines).
3. Montego Bay, Jamaica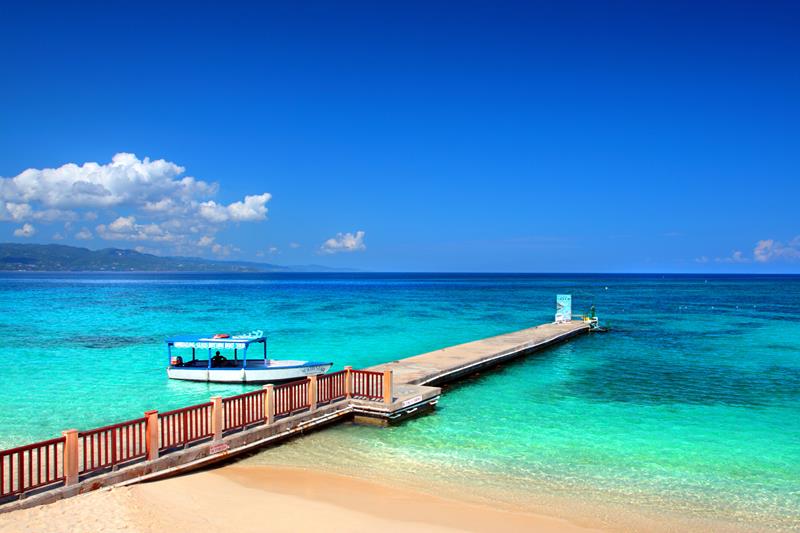 Whether you're pining for a spot of Mo'Bay's spicy jerk chicken, those parties at Jimmy Buffett's Margaritaville, the sands of Negril, or less-trodden Jamaican jungles and waterfalls, then you can rest assured that you certainly aren't alone. In fact, Hopper's statistics show that no fewer than 1.7 million searches happened last month from the United States to Sangster International Airport, making it the third most popular destination in the Caribbean!
2. Punta Cana, Dominican Republic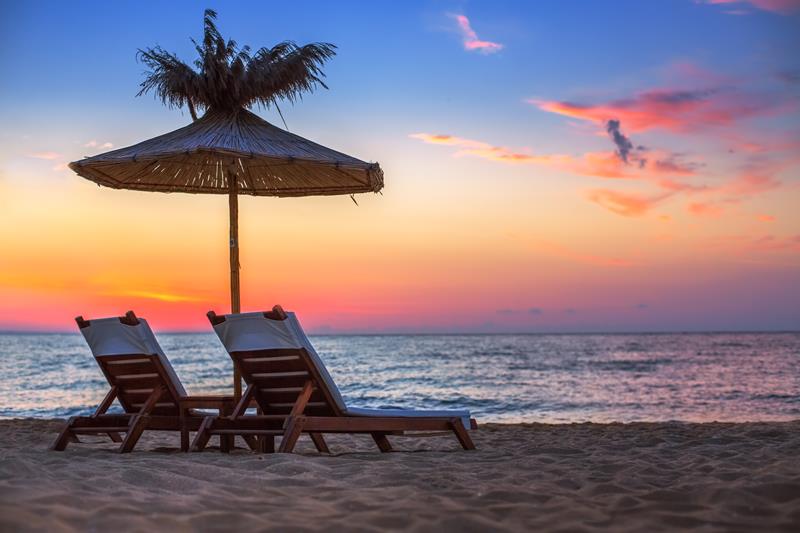 It's resorts like opulent Eden Roc, fun-loving Hard Rock Hotel and Casino, and Dreams Palm Beach that have helped to propel Punta Cana to the top end of this list, offering unrivaled access to some of the most pristine sand and sea in the Caribbean — from the stretches of glistening Playa Juanillo to the kaleidoscopic snorkeling spots of Cabeza de Toro. Hopper found more than 1.8 million monthly searches for flight connections to Punta Cana from the United States last month, which means oodles of competition for those bargain cheap seats!
1. San Juan, Puerto Rico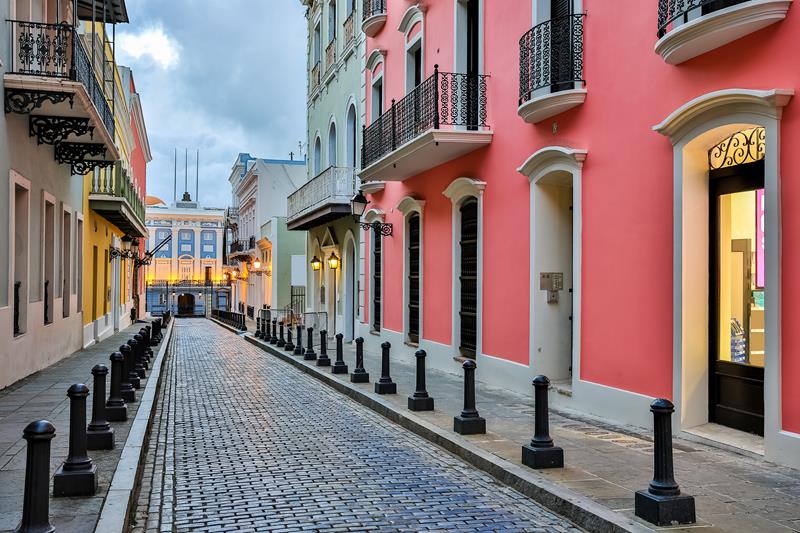 Clocking up just shy of 3 million airfare searches from would-be fliers last month, flight connections into Luis Munoz Marin International Airport push Puerto Rico's 500-year-old capital to the top spot on this list of the most popular destinations in the Caribbean region. And why not? Old San Juan is a treasure trove of colonial wonders, sandy stretches and pristine villas of El Condado sparkle nearby and surf swells dominate at Playa Aviones nearby. With flights to San Juan ranking among the cheapest in the Caribbean, you've just got to go.