There are plenty of pleasures to be enjoyed around Cincinnati, but white­-sand beaches and glittering sea definitely aren't among them. Fortunately, the sunshine state of Florida is just a short flight away, so Cincinnati residents don't have to travel too far to indulge in soft sand and fine seafood. Even better, low­-cost carrier Frontier have a base in Cincinnati/Northern Kentucky International Airport, and operate a number of superb-value direct flights between the city and Florida. Here we round up the best deals, with our carefully calculated run­down of the five cheapest Florida destinations you can fly to from Cincinnati's biggest airport.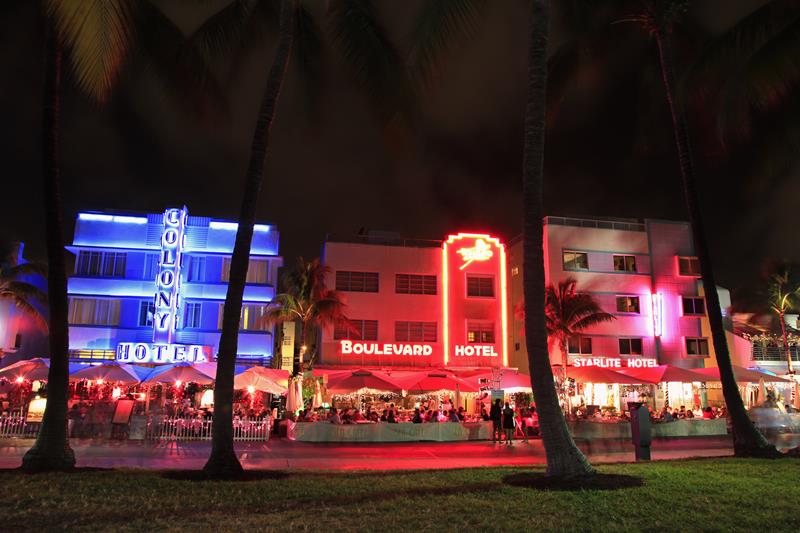 Few city-­break destinations offer as many opportunities for fun and relaxation as Miami. Chill out on the city's variety of beaches through the sun-­glazed day, from South Beach, an epicenter of glam where the beautiful people go to strut their stuff, to Bill Baggs Cape Florida, a mile of uncluttered sand with numerous nature trails and a historic lighthouse. Then head to Little Havana to feast on super­-authentic Cuban food and cocktails, before finishing the night on the world-­class club scene concentrated in art­-deco Miami Beach. United run the cheapest route south­east from Cincinnati, with one connection and a flight time of six or seven hours.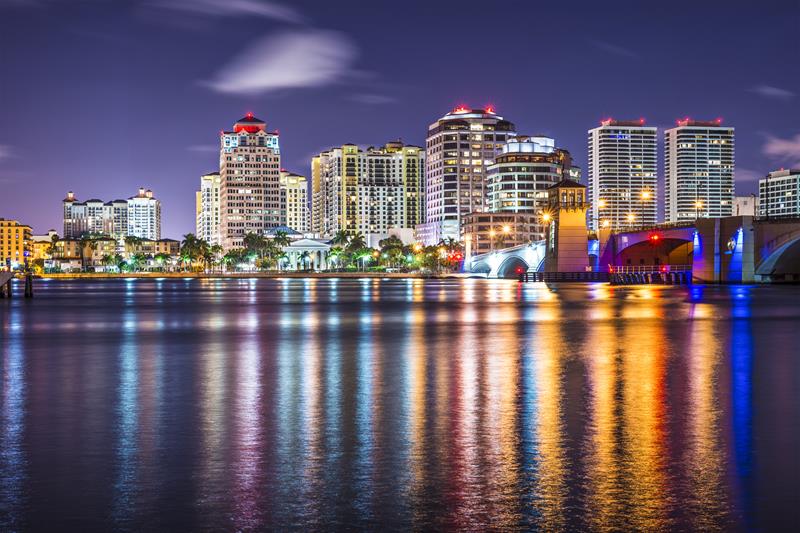 West Palm Beach is a lively city pleasantly situated on Florida's Atlantic coast. Palm­-studded streets spill down to a sparkling waterfront crammed with good restaurants and vibrant nightlife, while nearby beaches are overflowing with water sports opportunities. Out of town, you can visit the open sweep of the Treasure Coast and the exclusive enclave of neighboring Palm Beach. United run the cheapest route from Cincinnati, with one connection and a travel time of around six hours. Rock­-bottom airfares are consistently available throughout the year.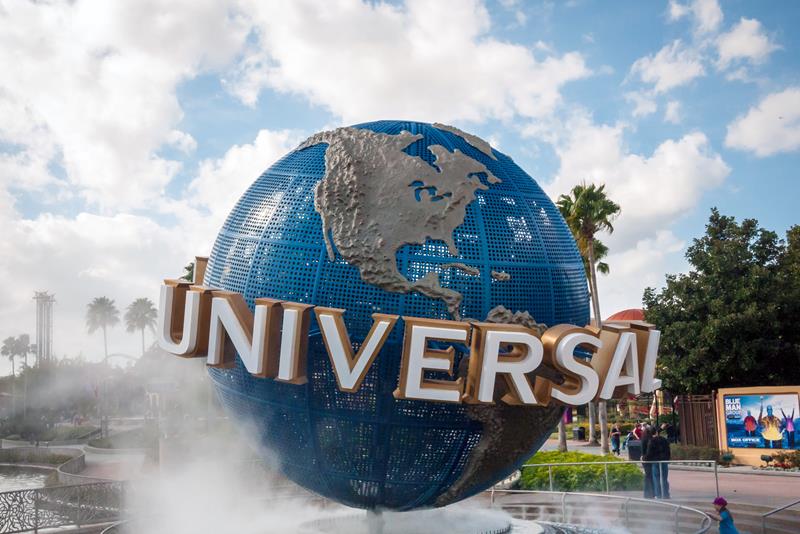 Frontier run a terrific­-value direct route from their base in Cincinnati down to Orlando, the theme park capital of the world, with a journey time of just over two hours. The best­-value fares are concentrated during Orlando's shoulder season, with the cheapest tickets available in late­April and May. But with a little flexibility, good deals can be found scattered throughout the year. So if you're yet to experience Orlando's world-­leading array of big-­ticket attractions, from metropolis-like amusement parks to inventively designed animal sanctuaries, these flights provide the perfect opportunity.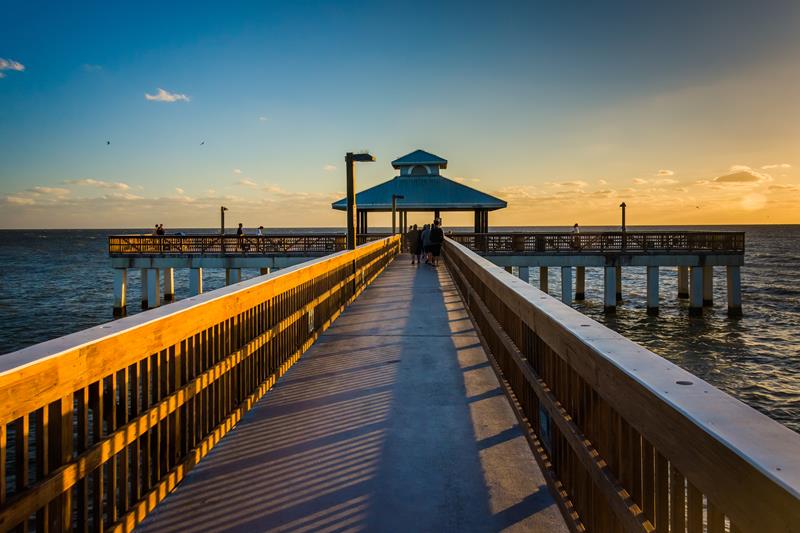 Frontier run another fantastic­-value direct route between Cincinnati and the west­-coast Florida city of Fort Myers, with a travel time of just two hours. A vibrant town in its own right, Myers is also a popular tourist destination, and has been for some time ­ both Thomas Edison and Henry Ford had winter holiday homes in the city, which today have been transformed into engaging museums. Basking in Florida's subtropical sun, the city is a great base for boating, fishing, kayaking, birdwatching and water sports, and also hosts delightful cafe and al fresco dining scenes.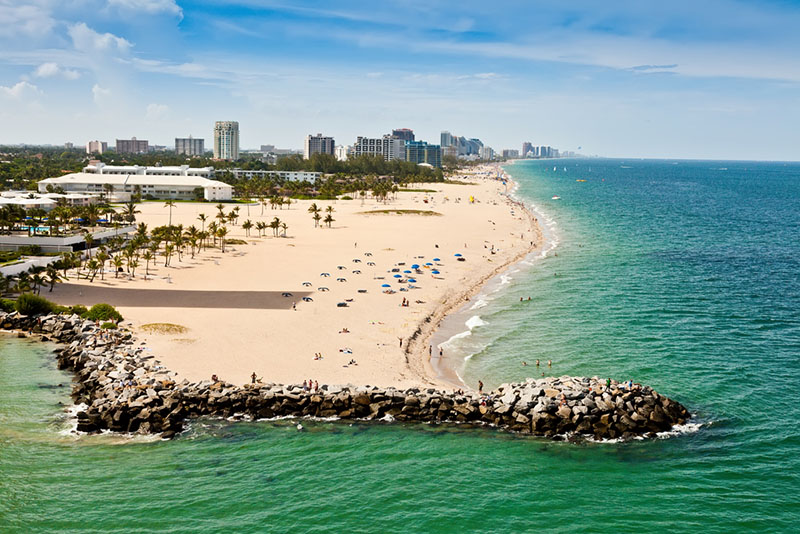 If you're craving a seaside vacation replete with soft­-sand beaches and excellent seafood, then we've good news for you: the cheapest destination from Cincinnati/North Kentucky Airport is Fort Lauderdale, among Florida's finest vacation hotspots. These days the city has shed its youthful skin as a spring­-break party town and become a sophisticated and diverse vacation destination. One thing has remained the same, however, and that is the splendid quality of its miles of white-­sand beaches, caressed by the Gulf­-warmed waters of the broad Atlantic. Get there in just two-­and­-a­-half hours on Frontier's gloriously cheap direct flights.