Want to knock Vegas's array of big-bucks attractions down a size? Then take a trip to the volcanic archipelago of Hawaii, flung out in the middle of the vast Pacific. On these fragments of green adrift in endless blue, you'll find some of the world's best surfing, its most jaw-dropping coastline, lava-scorched volcanic slopes and a series of natural wonders unlike anything else on the globe. To make the trip westward a little easier, we've analyzed the results of millions of individual airfare searches to figure out the five cheapest Hawaiian destinations you can fly to from Vegas.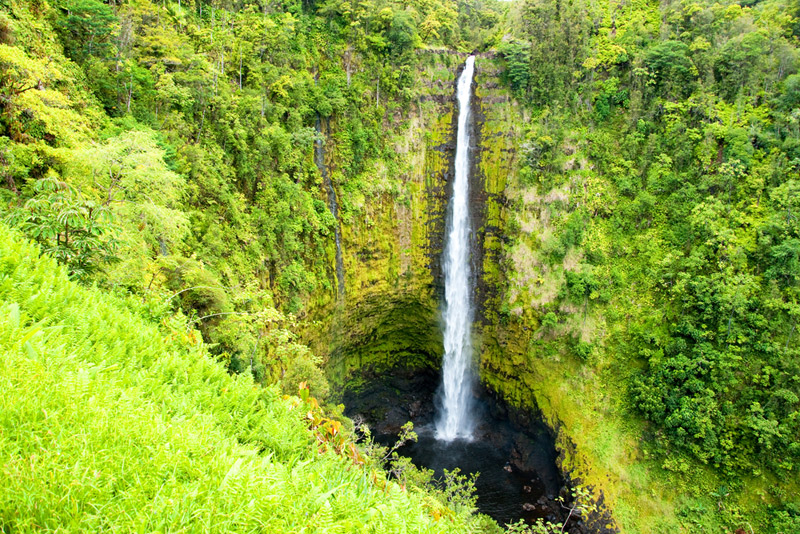 Hilo is the biggest town on the eastern half of Hawaii's Big Island, a lush, rainforest-swathed patch of tropical paradise. The city itself is a pleasant place to base yourself, a good starting point for walks into the rainforest to see a series of spectacular waterfalls. But the area's most awe-inspiring sights are the polar opposite to all this greenery: in Volcanoes National Park, visitors can discover lava-scorched scenery shaped by the world's most active volcano, Mount Kilauea. United run the cheapest route from Vegas, involving two connections and a flight time of around ten hours.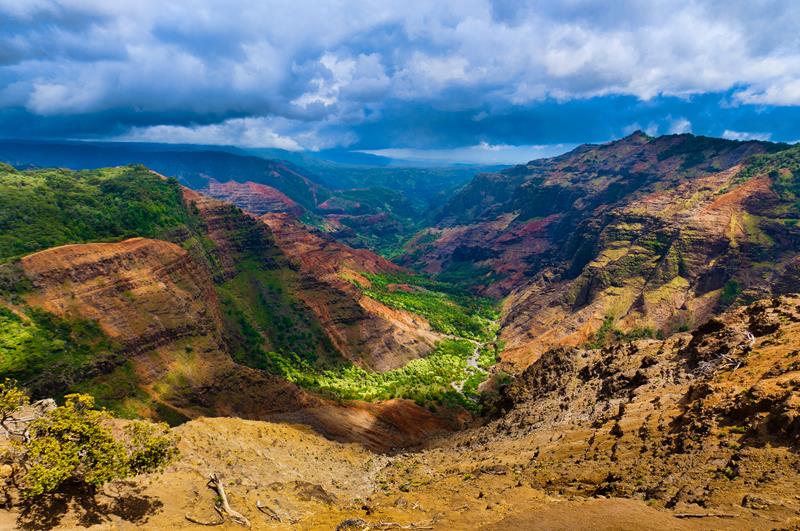 Located on the "Garden Island" of Kauai, Lihue is the place to fly to if you want to see the most spectacular landscapes Hawaii has to offer. The two most breathtaking are Waimea Canyon, a copper gouge in the earth and Pacific twin to Arizona's geological wonder, and the Na Pali Coast, a vertiginous shoreline of 1,000-foot cliffs plunging vertically down to pristine patches of sand. As well as gawping at these stand-out sights, visitors can relax among the beach bars and surfer dudes of Hanalei Bay. All flights from Vegas involve connections and Delta operate the cheapest route, with fares at their lowest during the shoulder season month of May.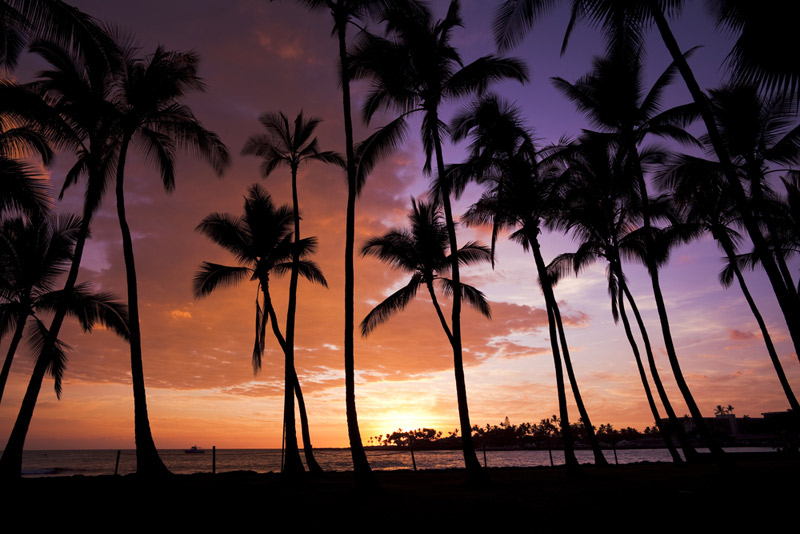 The quaint beach town of Kailua-Kona, full of souvenir shops and wacky ice cream stalls, is among Hawaii's best family-friendly destinations. Its beaches offer heaps of ocean-based attractions, from snorkeling to scuba diving to sea kayaking, but you won't bump into any hardcore surfers here. The sea is calm and the waves are small, making it a safe place to let your kids splash around in the shallow waters of the mighty Pacific. United run the cheapest route from Vegas, which is also pretty efficient, involving one connection and a flight time of eight or so hours.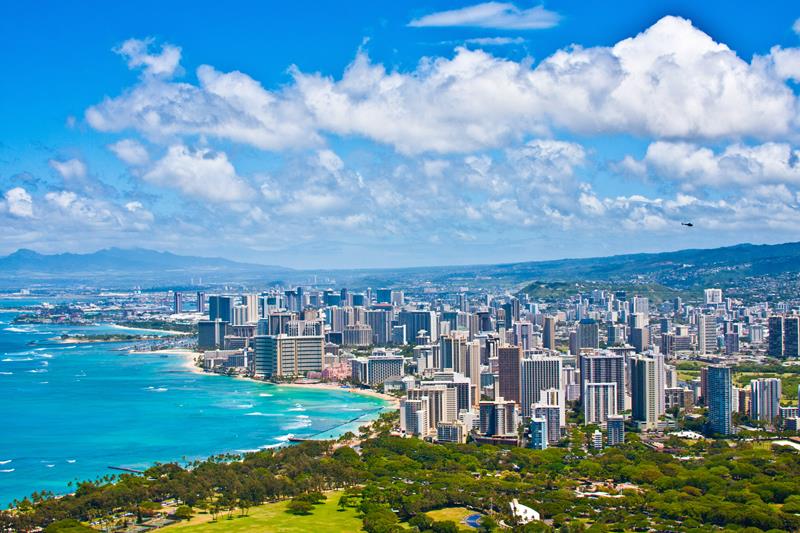 The contemporary center of Hawaiian life, Honolulu is home to a million people and packed with all the fine restaurants and congested highways you'd expect of a city of its size. Most visitors to Oahu stay in one of the myriad resorts that line Waikiki Beach, the pulsing heart of the archipelago's tourist activity, but Oahu is not all big-city tourist bustle. On the island's quieter northern shore, you can find some of the Pacific's best surfing, while the western shore is dotted with quaint villages and cozy B&Bs. If any of these diverse attractions appeal, take a look at United's connecting flights from Vegas, or consider paying $100 more to go direct with Hawaiian.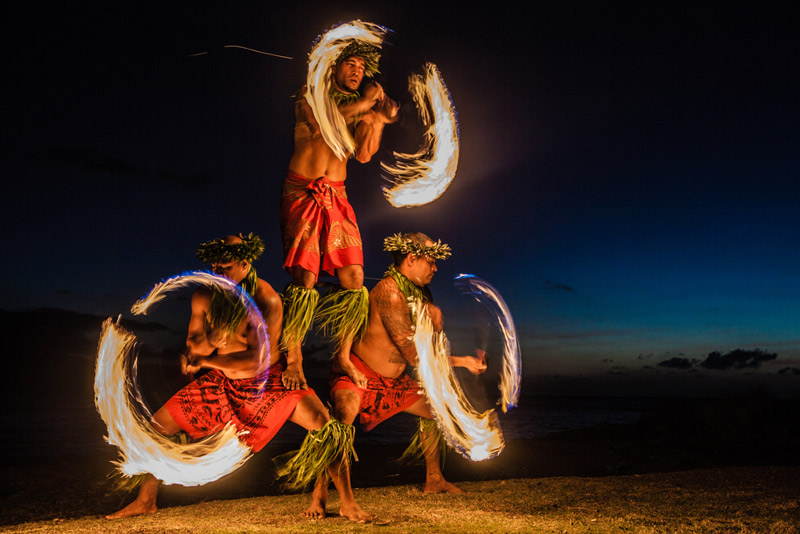 The cheapest possible method of transporting yourself from Vegas to Hawaii is to jump on United's connecting flights to Kahului, the largest town on the island of Maui. This is no bad result: for many locals and visitors alike, Maui contains the real heart of Hawaiian culture. Hike through fabulous tropical and coastal landscapes in the Iao Valley and Haleakala National Park, dive into big-wave surfing and wild nightlife in the paradisiacal beach town of Lahaina, and negotiate hair-pin turns on the Hana Highway, one of the world's most spectacular drives, squeezed between flourishing rainforest and a sheer clifftop plummeting into the frothing Pacific below. Flights involve one or two connections and a travel time of between 10 and 12 hours.