Take a break from the tourist hustle and bustle of Orlando by soaring across the breadth of the United States, and a good chunk of the Pacific, to Hawaii. OK, you're hardly gonna find an untouched paradise once you get there — the town of Lahaina, for example, has a population of just 9000 people but receives two million visitors a year — but you will find some of the most spectacular natural sights in the United States, an ancient Polynesian culture, heaps of great restaurants and resorts, and some of the best surfing beaches in the world. Here we've crunched a few numbers and figured out the five cheapest Hawaiian destinations, on average, you can fly to from Orlando, so all you have to do is look through our list and see which best suits your vision of a vacation in paradise.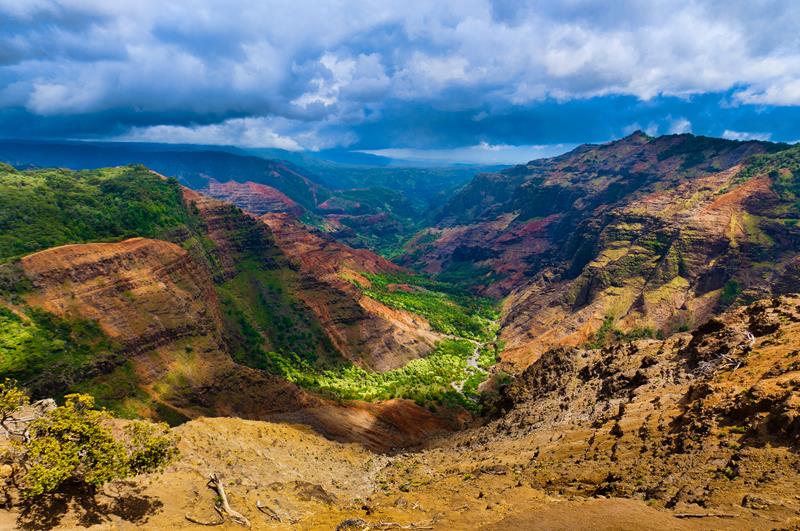 Lihue is the largest city and transport hub on an island that is largely free of such modern intrusions. Nicknamed the Garden Island, Kauai is a nature lover's paradise, and the ideal destination for anyone seeking to see the wildest and most spectacular side of Hawaii's natural world. Its wonders include the Waimea Canyon, a green-flecked cousin to Arizona's grand and rusty gulf, and the Na Pali Coast, where jagged cliffs plunge thousands of feet to pristine beaches accessible only by the most intrepid of hikers. If this sounds like the side of Hawaii you want to see, then take a look at Delta's connecting flights from Orlando International, with the cheapest flights available during the shoulder season of May.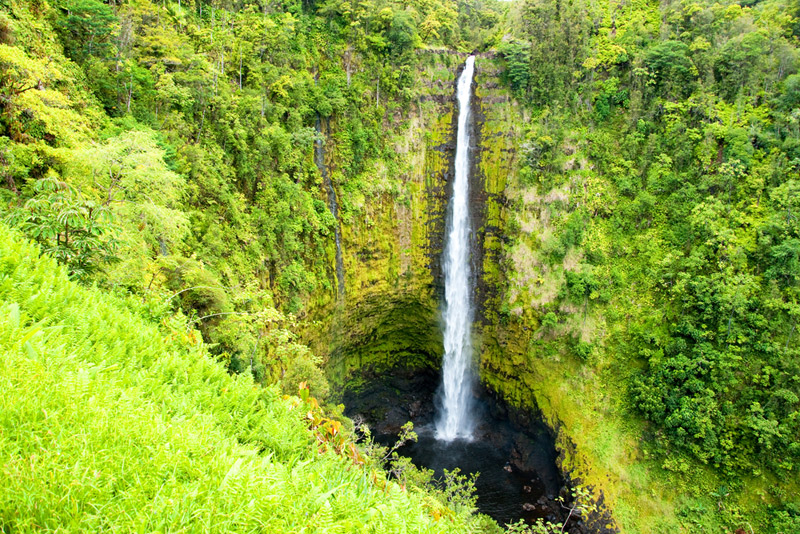 Hilo is the main settlement and transport hub of the eastern half of Hawaii's Big Island, which is far wetter and more verdant than its western counterpart (see below). The town itself is a picturesque place with a number of diverting attractions for rainy afternoons, the Pacific Tsunami Museum being a particular highlight. But the main reason to choose it as the starting point for your exploration of Hawaii is the surrounding natural world. Visitors can hike through jungles to see crashing rainbow-speckled waterfalls, snorkel and delve into rocky caves along the craggy coastline, and best of all, venture into Volcanoes National Park, where they can see the flow zone of the world's most active volcano. United operate the only route from Orlando, with two connections and a flight time of between 13 and 17 hours.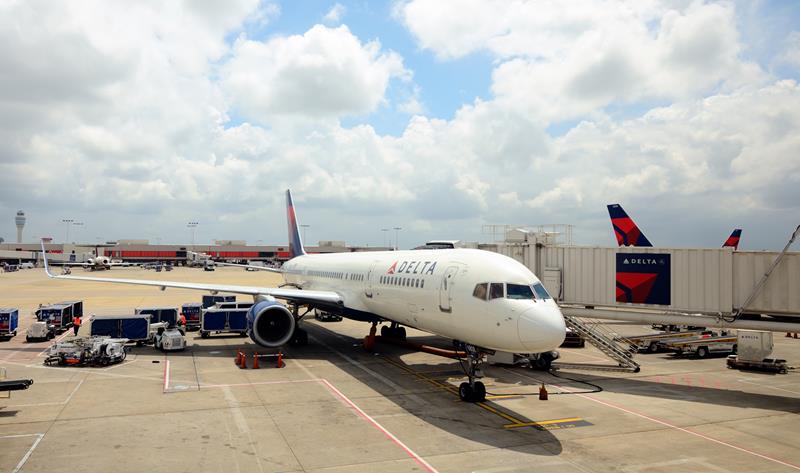 Kailua/Kona is an eccentric, somewhat kitsch seaside town nestled on the western slope of the Hualalai Volcano, and the focal point of the Big Island's drier western half. The town is a very pleasant place to stay and packed with activities for all ages, from history at Hulihee, the last royal palace to exist on US soil, to delicious meals and heady cocktails at oceanfront bars and restaurants. Beyond the town itself, tourists can tour the patchwork of coffee fields spread across the volcano's lower slopes, while the nearby shoreline is a terrific spot for all sorts of casual water sports. Both Delta and United run reasonably priced connecting flights from Orlando, usually involving one connection and a flight time of 12 or more hours.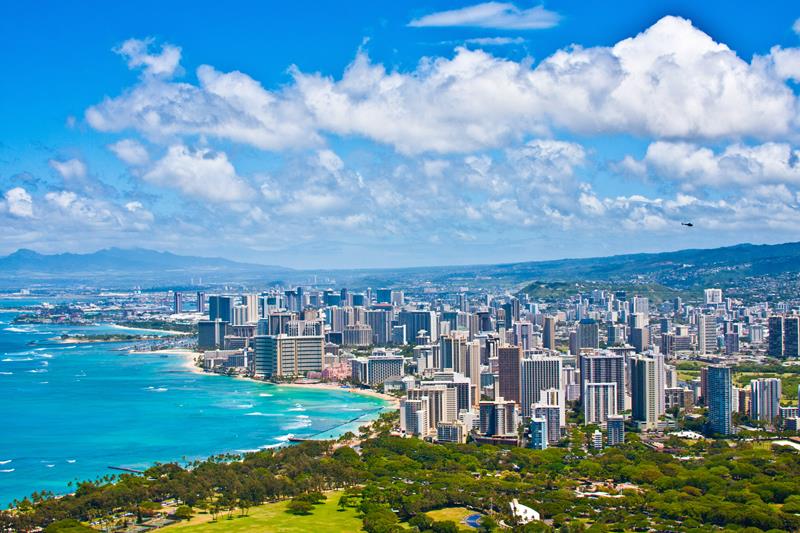 Hawaii's biggest city is a serious urban sprawl of a million people with many of its permanent residents employed in catering to the tidal waves of tourists that flood in each year — so for many Orlando residents, it may feel like a home away from home. As soon as you step beyond the city bounds, however, things become a lot less familiar. Waikiki is where the party is at, and the more casual surfing; serious surfers and hikeaholics should head to the island's north shore. Those looking for greater seclusion should go instead to the eastern windward shore, which is far quieter and dotted with quaint villages and cozy B&Bs. There are no direct flights between Orlando and Honolulu, but both Delta and United run good-value connecting routes.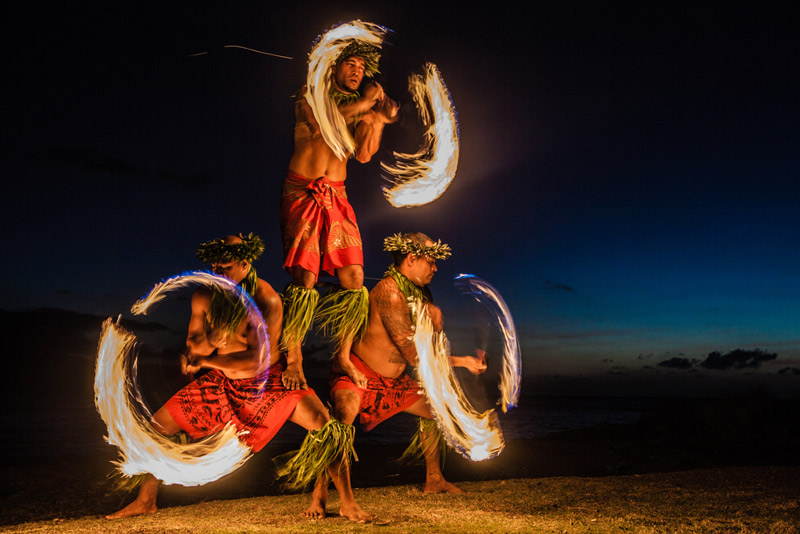 Maui, the second-largest of Hawaii's islands, is a stylish melting pot of all the best that this incredible archipelago has to offer. Its most spectacular spot is the vertiginous Hana Highway, a narrow road stitched together with hairpin bends and sudden stomach-stealing descents above a thousand-foot drop to the Pacific below. To the west, the former whaling village of Lahaina has become a bustling tourist hub crammed with galleries, restaurants and pulsing nightlife. Beyond it lie a stretch of immaculate beaches, while surfers hit up the beaches around the old sugar city of Paia. All this only touches on the many wonders of Maui, so why not take a look for yourself by snapping up one of Delta Air Line's connecting flights from Orlando International?