As the world's tourists converge on Orlando and its surrounding attractions, you might quite understandably feel like heading in the opposite direction. Fortunately, jetting off somewhere a little different couldn't be easier. There are few better vacation destinations close at hand than Mexico, just a quick hop (OK, a two-hour flight) away across the Gulf of Mexico. Here at Hopper we've turned our number-crunching skills to calculating the five cheapest Mexican destinations you can fly to from Orlando and found some fantastic deals. Orlando residents can check out the sprawl of Mexico City, the modern pulse of Toluca, or the varied beach resorts of Cabo, Cancun and Puerto Vallarta, each for well under $400 round-trip.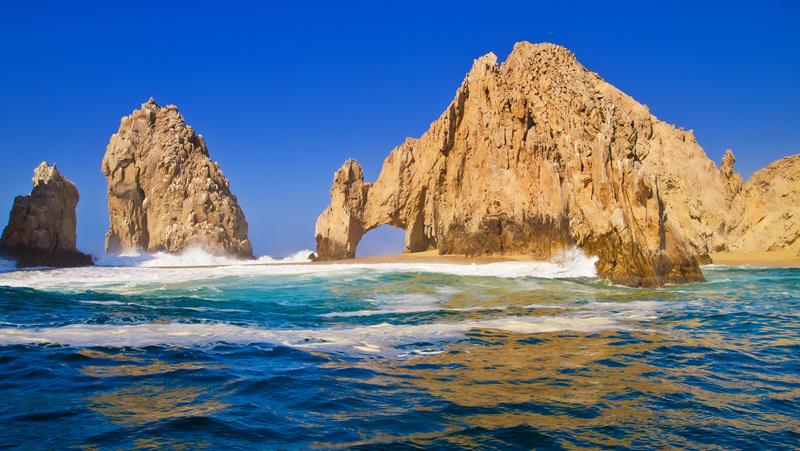 There are obvious parallels between Orlando and the sun-baked resort town of Cabo San Lucas. Situated at the far end of Mexico's Baja California peninsula, Cabo was for years a sleepy fishing village visited by only the most intrepid of backpackers. But in the eighties, developers spotted Cabo's potential — its spectacular rocky coastline, pretty cobbled streets, and of course its immaculate white-sand beaches — and it exploded into a thriving tourist destination, its economy completely transformed in a matter of years. Today it draws travelers from around the world to its fantastic sport fishing, scuba diving, water sports and nightlife. AeroMexico, United and Delta all run connecting routes from Orlando that frequently fall beneath $400.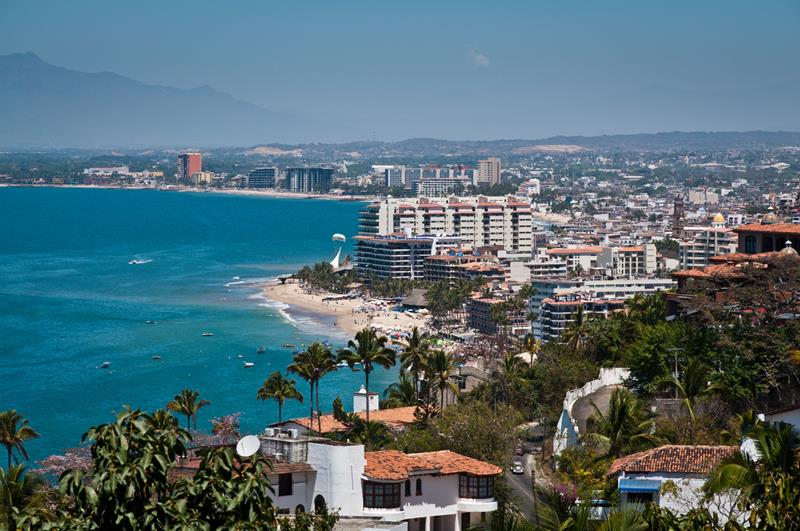 Alternatively, if beautiful beaches and cobbled streets sound like your thing but you tend to prioritize cultural pleasures over uninhibited nightlife, then Puerto Vallarta might be a better choice. Cradled between forest-swathed mountains on the Pacific Bay of Banderas, its Old Town is replete with gourmet restaurants, boutique shops and some of the best gay bars in Mexico, along with a scattering of art galleries and bi-lingual bookshops. AeroMexico run the cheapest route on flights from Orlando, with one connection and a flight time of between seven and nine hours.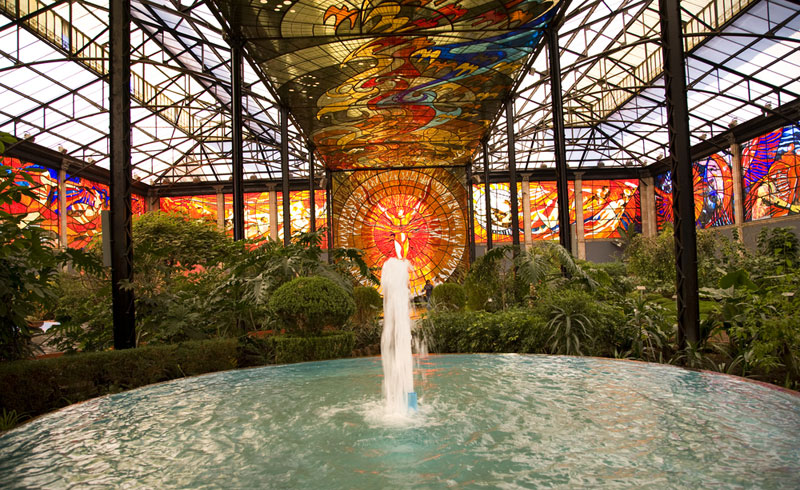 Spirit's connecting flights between Orlando and modern, industrial Toluca are more likely to be packed with workers returning to see their families than tourists seeking the magic of Mexico. But if you're up for exploring somewhere a little different, somewhere that embodies the energy of contemporary Mexico, then there's plenty to make a trip to Toluca worthwhile. The heart of activity is undoubtedly the imposing Portales downtown, where, unusually, the town center is marked not by a large plaza but by three picturesque arcades and a striking cathedral. Several attractions situated a short distance from the city make excellent day trips, including a nearby volcano, the Zacango Zoo, and the series of spas at Ixtapan de la Sal.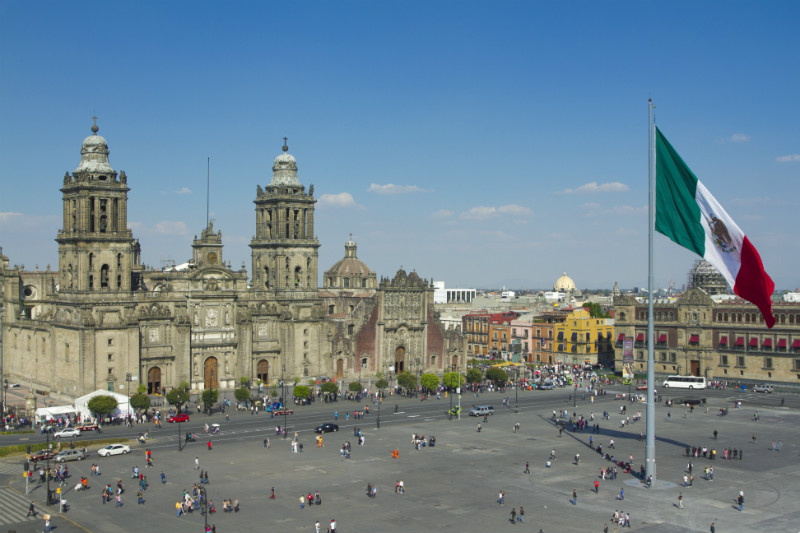 Choosing to swap the subtropical sun and near-at-hand beaches of Orlando for the sweltering inland streets and looming concrete of Mexico City may seem an odd decision. But if you're the kind of traveler whose appetite is only satisfied when you have a sprawling metropolis to snack on, then Mexico's capital might be the best choice on this list. A fast-growing modern city built on the foundations of the magnificent Aztec capital Tenochtitlan, crammed with world-class museums, restaurants and nightlife, it's certainly got plenty to keep any urban explorer entertained. The cheapest route from Orlando is on connecting flights with United, although you also have the choice of paying $40 extra to travel direct with AeroMexico.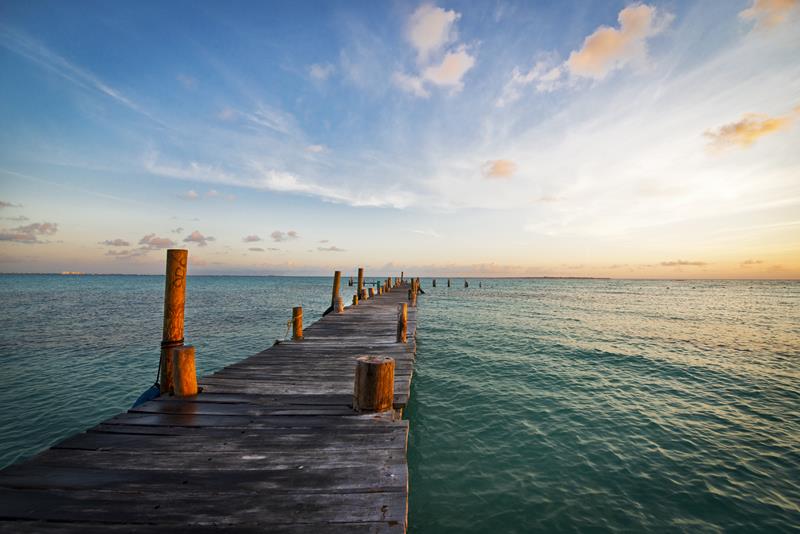 Escaping the hustle of Orlando for a few idyllic days sunbathing on white-sand beaches couldn't be easier, as Delta operate super-cheap direct flights that take just two hours to cross the Gulf of Mexico. Located on the far end of the Yucatan peninsula, Cancun offers the best of everything a resort holiday can give you. Its hotels are sandwiched between the azure waters of the Caribbean, whose beaches are dotted with rustic bars, and a glimmering lagoon surrounded by world-class restaurants and wild nightclubs. If you fancy a little culture mixed in with all this upmarket hedonism, just stroll round Cancun's colorful markets or set out to see the breathtaking Maya ruins situated at Chichen Itza.