Hawaii, a chain of volcanic isles forged by fire and water and flung out in the middle of the Pacific Ocean, is somewhere any respectable US traveler has to visit once in their life. And once you've seen Hawaii's astonishing natural beauty, its verdant canyons, jagged cliffs, wild beaches, glittering ocean and black-sloped volcanoes, you're pretty much guaranteed to go back again. By analyzing millions of individual airfare searches, we've calculated the five cheapest Hawaiian destinations you can fly to from Seattle's airport. The good news for Seattleites is that making the trip is neither too painful nor too expensive, with round trip flights to all the major destinations available for under $500. So all you have to do now is decide which of the fragments of rock and lava or jungle and sand you wish to see first, and you're ready to go.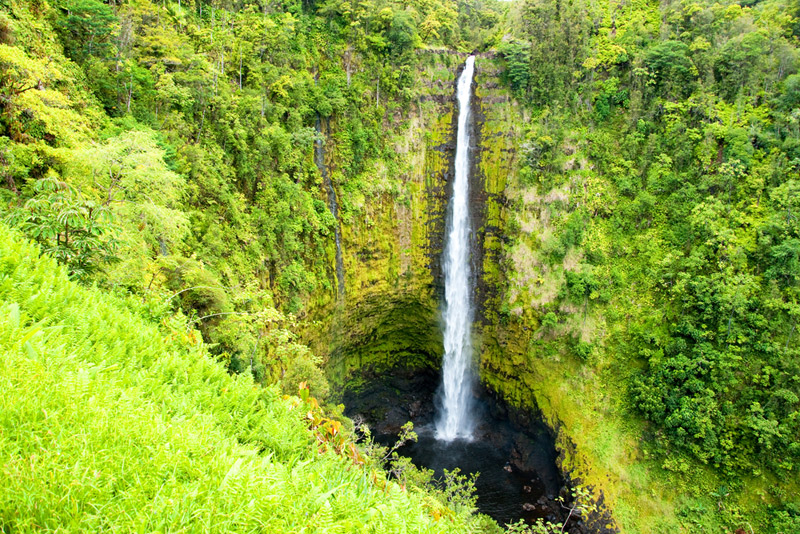 Hilo is the biggest town on the lush, eastern side of Big Island, and a very pleasant place to hang out for a few days. This makes it a great base for hikes into the island's flourishing rainforest to see the spectacle of the Akaka and Rainbow Falls. It's also a popular starting point for trips into the island's monumental Volcanoes National Park, which contains both the largest mountain in the world by volume, Mauna Loa, and the world's most active volcano, Kilauea — the scorched earth and geological exposure around the latter's flow zone is truly a sight to behold. The cheapest flights from Seattle are also the quickest, with Hawaiian Airlines, involving one connection and a journey time of ten hours.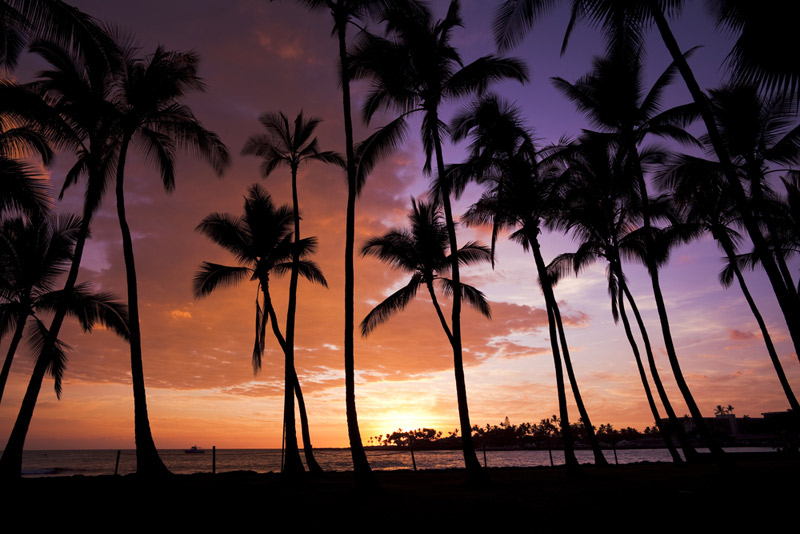 Kailua-Kona is Hilo's western counterpart, the largest city on the western half of the Big Island. It was the seat of polynesian kings and grew into a flourishing seaport with the arrival of missionaries. These days it's still its seaside location that draws most visitors: sport-fishing, snorkeling, sea kayaking, beach strolling, sunsets with cocktails and sunrises with the region's fabulous fresh coffee are all highlights of a stay in Kona. Hawaiian again operate the cheapest flights, although this time you can pay $100 extra to fly direct with Alaska and slash two hours off your travel time.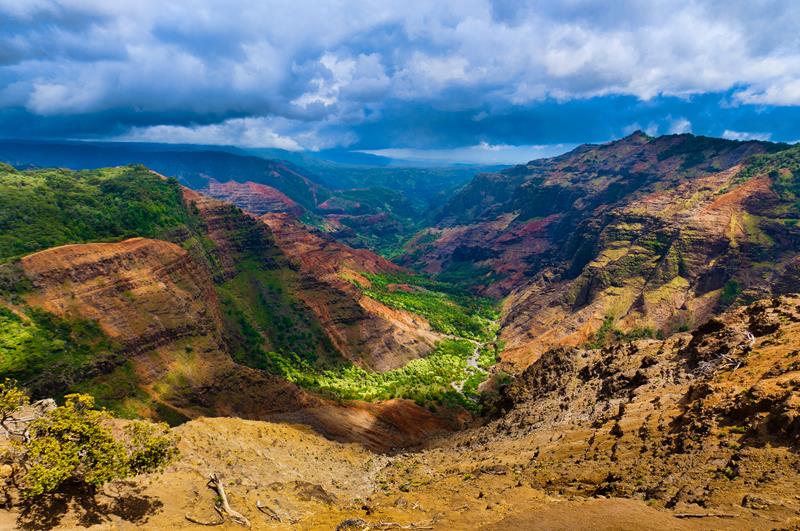 Lihue is the transportation hub of Kauai, nicknamed the Garden Island for its lush green scenery and abundant rainfall. Consequently, while Lihue itself contains only a few low-key attractions, arriving there sets you up to see some of Hawaii's most spectacular sights. These include the one-mile wide, one-thousand meter deep Waimea Canyon, streaking the red rock of its Arizona counterpart with green; and the breathtaking Na Pali Coast, whose sheer, plant-covered cliffs plummet thousands of feet to meet immaculate Pacific-washed beaches. From Seattle, Alaska operate both the cheapest flights — with one connection and rates as low as $450 — and the quickest, which will get you there a few hours quicker for an extra $200.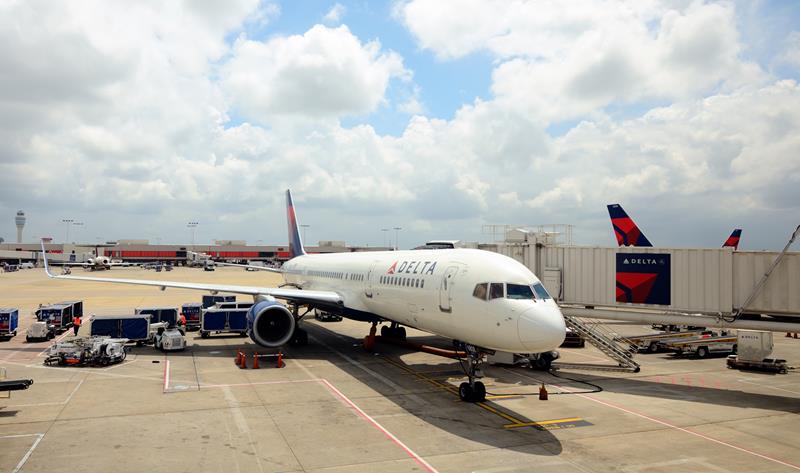 Kahului Airport is your destination for trips to Maui, Hawaii's second biggest island, which offers a varied array of natural and man-made attractions. Among the most memorable is the drive that connects Kahului to the isolated town of Hana, known as the Hana Highway, which weaves a hair-raising knife-edge route of one-lane bridges and hairpin bends above jagged cliffs and the glittering Pacific. Other highlights include the gorgeous Kihei Coast, a mix of wild beaches and giant condos, and the vibrant, beautifully situated town of Lahaina. If this sounds like your side of Hawaii, then you're in luck: Delta, Alaska and Hawaii all operate direct flights from Seattle that frequently fall under $440.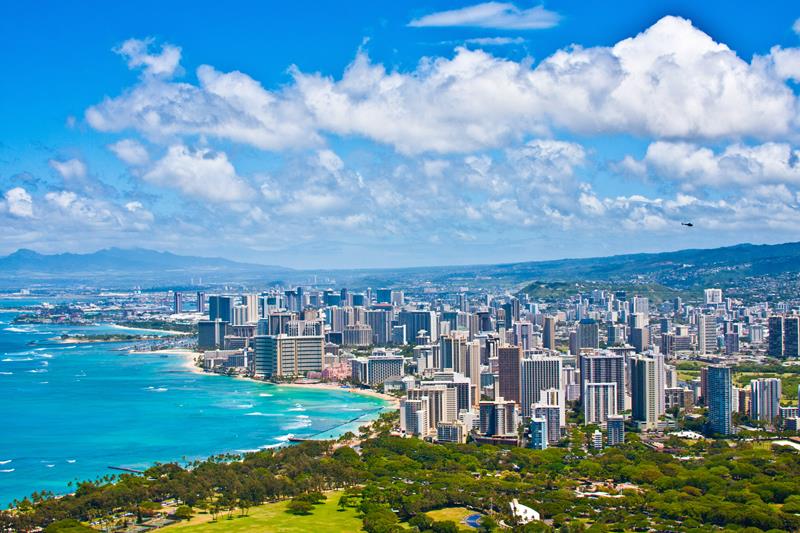 More terrific value direct flights are available between Seattle and Honolulu, Hawaii's capital and largest city. Delta and Hawaiian both run routes that take little more than six hours and can fall below $600, particularly during the quieter season through the second half of April and May — which is actually among the best times to visit Hawaii. Arriving in Honolulu will throw you into the heart of Hawaii life on the island of Oahu, with surfers riding the mighty waves of the North Shore, revelers congregating in Waikiki, travelers filling the luxury resorts and baseline hostels that ring the island's shoreline, and 80% of the state's resident population living out their daily lives.