Vancouver's multi-award-winning airport, situated on Canada's west coast, is a great launching point for flights to the volcanic wilds of Hawaii. And not only because of its westerly location situated on the eastern tip of the mighty Pacific, but also because round-trip flights between the airport and Hawaii can be marvelously cheap. Trust us, we've crunched the numbers: By analyzing the results of thousands of individual flight searches, we've calculated the five cheapest Hawaiian airports, on average, that you can fly to from Vancouver. And whether you prefer the exclusive resorts of Kapalua or the bustling tourist beaches of Waikiki, you can fly from Vancouver to Hawaii for an astonishingly cheap price.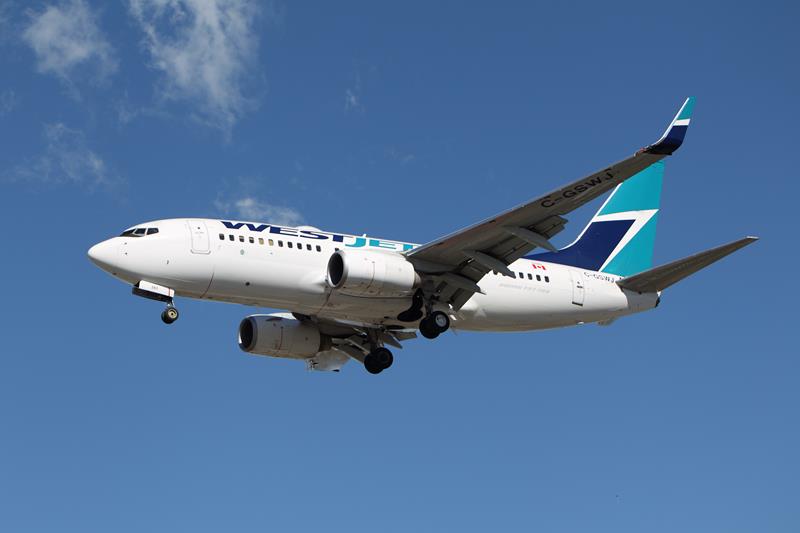 Situated on Maui's rugged west coast, Kapalua is among Hawaii's most exclusive beach resorts, built on the site of a former pineapple plantation. Best known as a golfing retreat for the super-rich, it hosts two championship courses with stunning views across the surrounding tropical landscape, an achingly picturesque patchwork of verdant valleys, forest-cloaked crags, bare volcanic rock and five immaculate bays and beaches. If you can afford the resorts' lofty prices, then the flights to get you there and back shouldn't be a problem: Canadian carrier WestJet offer round trips for well under CAD$700, with particularly good deals available in April.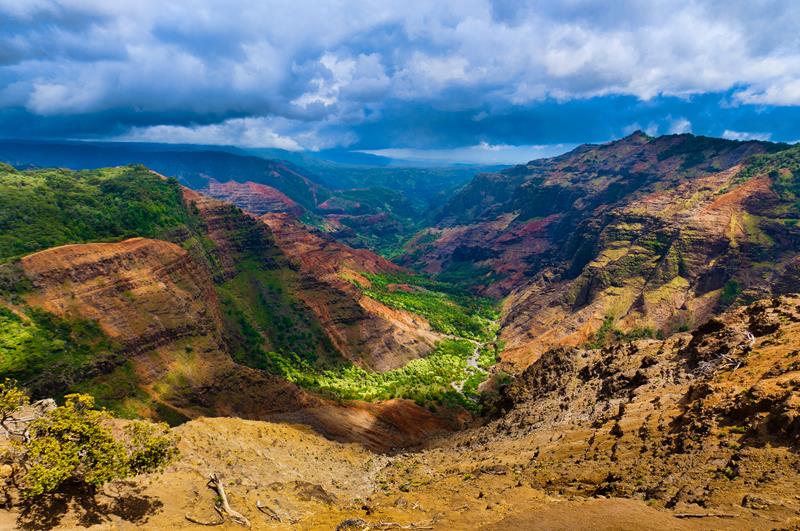 Lihue is the transport hub of Kauai, one of the smallest of Hawaii's major islands, which makes up for its size with two of the most spectacular sights in the entire state: Waimea Canyon, nicknamed the Grand Canyon of the Pacific, and the Na Pali Coast, consisting of jagged cliffs that plunge a thousand meters to pristine, near-inaccessible beaches. See it by driving to the end of Route 550; experienced hikers can make their way down to the beaches themselves, exploring a series of spectacular caves en route. Fly direct with WestJet or save around CAD$50 by jumping on United's connecting flights, which take about twice as long.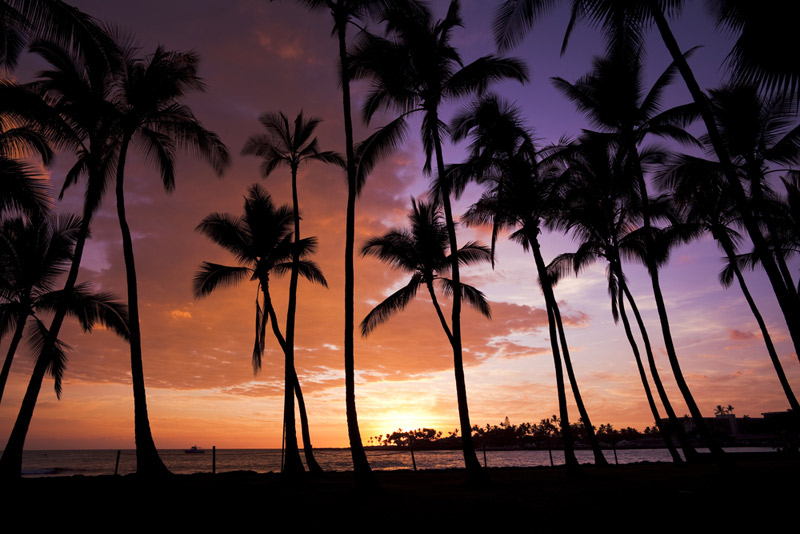 Kona is the biggest city on the western side of Hawaii's Big Island, built on the slopes of the Hualalai Volcano. It doesn't have the region's most magnificent beaches, but with gentle waves and 300 days of sunshine per year, it's a top spot for more laid-back ocean-based activities such as beginner surfing, snorkeling, scuba diving, boat trips, swimming with dolphins and whale watching. If you have a little more money to spend, consider the strikingly green resorts of Kohala to the north. United offer the cheapest flights at an average of CAD$40 less than Westjet's direct route (although Westjet's non-stop flight will get you there twice as quickly).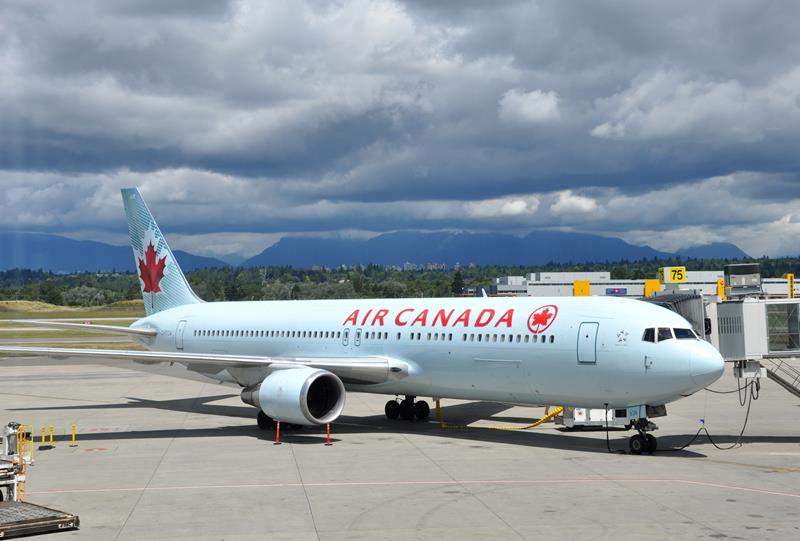 Fly direct to Maui for little more than CAD$450 on either WestJet or Air Canada, with a journey time from the west Canadian coast of just six hours. Particularly good deals are available throughout April, at the tail-end of region's rainy season. But you don't need such superbly convenient travel arrangements to make a trip to Maui appealing: it's possibly the coolest of Hawaii's islands, fringed by palm-studded sand, swathed in rainforest and darkly crowned by the giant charred slopes of the world's largest dormant volcano.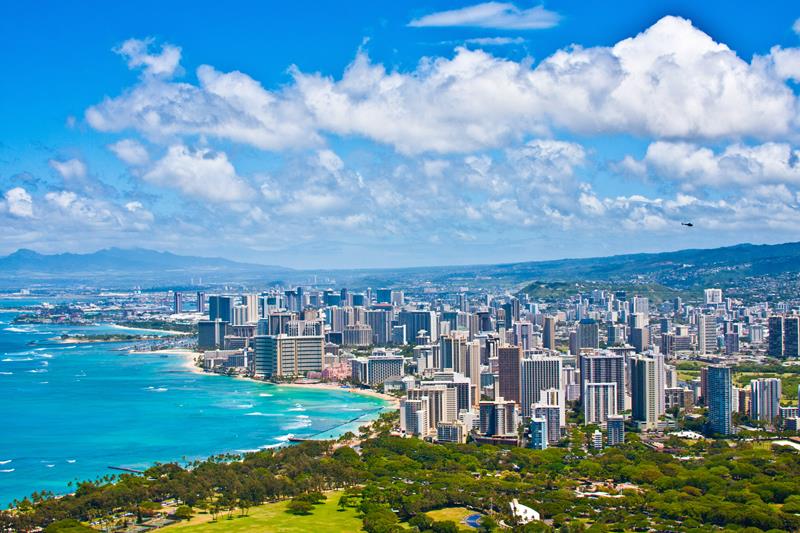 If you want to retain the atmosphere of a big city on your visit to Hawaii, then fly to Honolulu, home to 80% of the state's population. Its downtown contains the striking state capitol, a number of interesting museums on Hawaiian history, and the city's magnificent harbor. For Hawaii's most famous beaches and rambunctious nightlife, just head to the white-sand surfer-haven of Waikiki. Even more spectacular surfing can be had among the vast waves of Oahu's North Shore, while the windward coast offers opportunities to get away from it all in secluded B&Bs and sleepy fishing villages. Westjet runs an incredibly good-value direct route from Vancouver, with round-trip flights frequently available for less than CAD$400.