A whole different pace of life unfolds down beneath Florida's subtropical sun — one of many things, along with the fabulous beaches and unique attractions, that make Florida such a perfect vacation destination. Just to make it even easier for D.C. residents to get away for a spell, here at Hopper, we've turned our number-crunching skills to calculating the five cheapest cities you can fly to from Washington Dulles Airport. With round trips available for as little as $78, the trip down the USA's Eastern Seaboard can be astonishingly cheap. So just take your pick of these five diverse destinations, pack a few colorful shirts, and you'll be ready to go.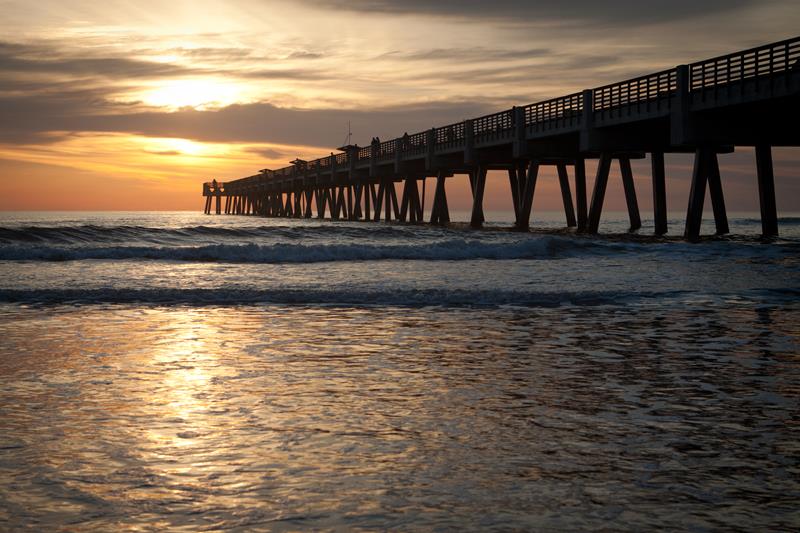 Located on the northern tip of Florida's Atlantic coast, for many visitors Jacksonville is just a gateway to more famous locales further south. And though you might make the same use of these super-cheap flights, Jacksonville has its own pleasures that merit staying over at least a night or two. These include a number of interesting museums and a restored historic district evoking Florida's wilder past, along with atmospheric neighborhoods such as San Marco, dotted with bars and bistros and ideal for an evening stroll. United run a great value direct route that takes just two hours to travel from Washington to Jacksonville.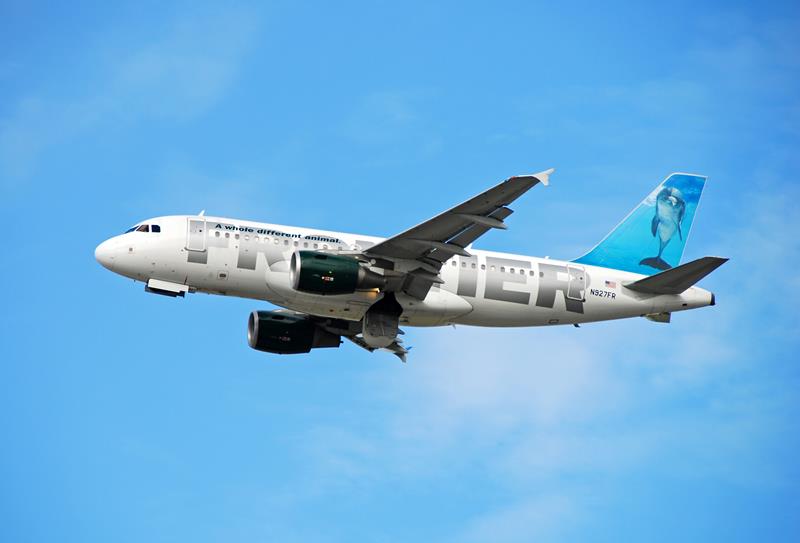 Traveling from Washington to Orlando couldn't be simpler: Frontier run direct flights that cost little more than $100 round trip. Their prices are at their lowest through the second half of April and May, when the city transitions from high to low season but the weather remains excellent. So if you can find a way to get the kids from school for a few days, this makes a perfect time to discover Orlando's peerless range of attractions, from Disney's Magic Kingdom to Universal Studios' Islands of Adventure, to heaps, heaps more besides.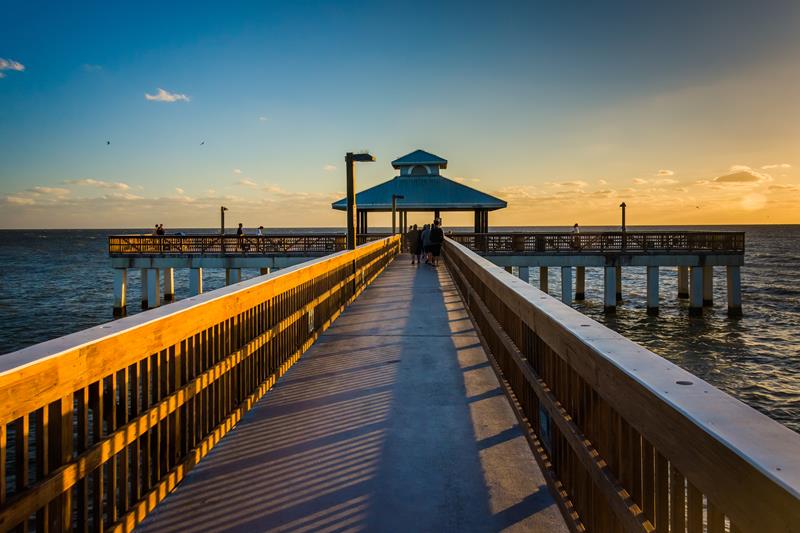 Life slips slowly by in Fort Myers, which lies outstretched in the subtropical sun by the banks of the Caloosahatchee River. It's an intensely pleasant place to live and visit, and tourists can simply slide in alongside the locals to enjoy a spot of fishing, boating or kayaking in the river, or head down to Fort Myers Beach for a little swimming and sunbathing. The city also offers tourists a handful of excellent attractions, chief among them the winter homes of two of the USA's greatest inventors, Thomas Edison and Henry Ford. Frontier run another excellent-value direct route from Washington, and fares remain low throughout the spring and summer months.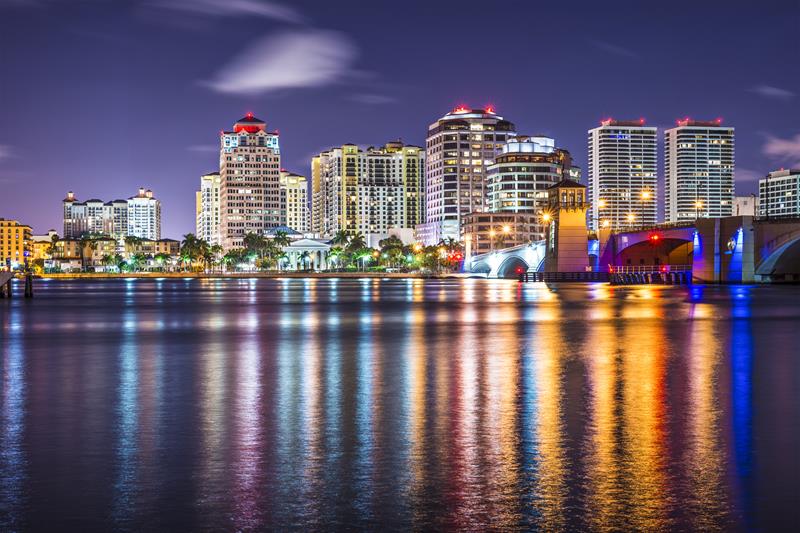 For only $78, you can fly direct from D.C. to West Palm Beach on Frontier, touching down in Florida in only two and a half hours. And West Palm Beach is truly a great destination for a taste of glamorous Florida beach life. Located among a string of "Palm Beach" towns a little north up the Atlantic coast from Miami, it's the most activity-crammed of its neighbors, popular for its golf courses, lively nightlife, palm-lined streets, gorgeous beaches and fantastic shopping in chic boutiques and a host of brand-name department stores.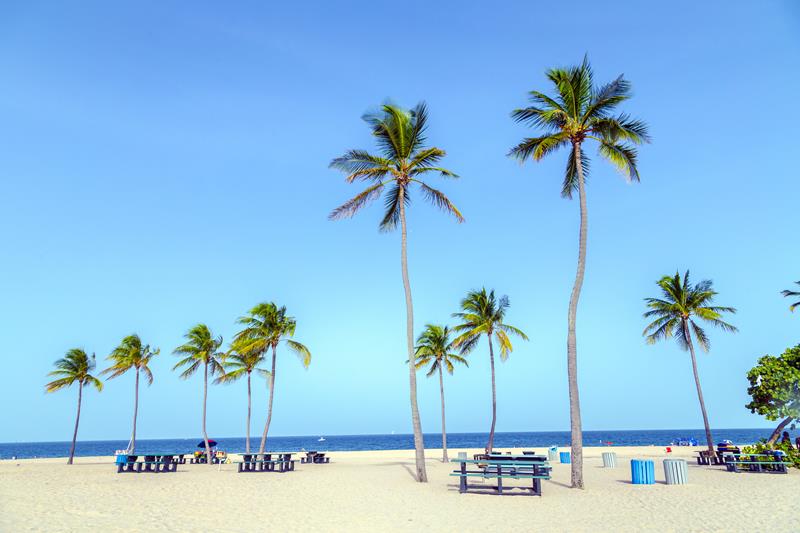 Once famed as a center of spring-break debauchery, Fort Lauderdale has settled down as the years have gone by and is now among Florida's best destinations for a sophisticated seaside vacation. The city's palm-studded beaches are truly exquisite, and visitors can enjoy views out onto the broad Atlantic from the many top-end restaurants and stylish bars dotting its gorgeous waterfront. Its huge harbor, Port Everglades, is a major launching point for cruises to the Caribbean and beyond, if you fancy extending your trip a little further. Check it all out for yourself on direct Frontier flights, with round trips that will take you from Washington to Florida and back for under $80.