In the tight grid of New York streets, crossing paths with a celebrity can be a day-to-day occurrence. It's a bubble, so just be cool - around one corner, a gathering cast of actors and directors prepares to shoot for the day. Turn down Madison Ave and clock Nicole Kidman gliding through the revolving doors of Barneys. Don't freak out, but all around, there are other celebrities, dodging cars across the streets, riding the subways and hailing cabs in the city. Just like us!
For travelers, celebrity spotting is a rarer occasion; in New York, it's just casually recognizing Sarah Jessica Parker wearing sunglasses with her hair a little less Pantene-bouncy, browsing the aisles of Dean and Deluca. Don't worry about it. But if you want to catch a few more snippets of the real A-list lives, read on. But for Pete's sake, don't go making a big deal out of it - after all, you're in their home.
Sumptuous services and celebrities to boot at the Gansevoort Park Avenue NYC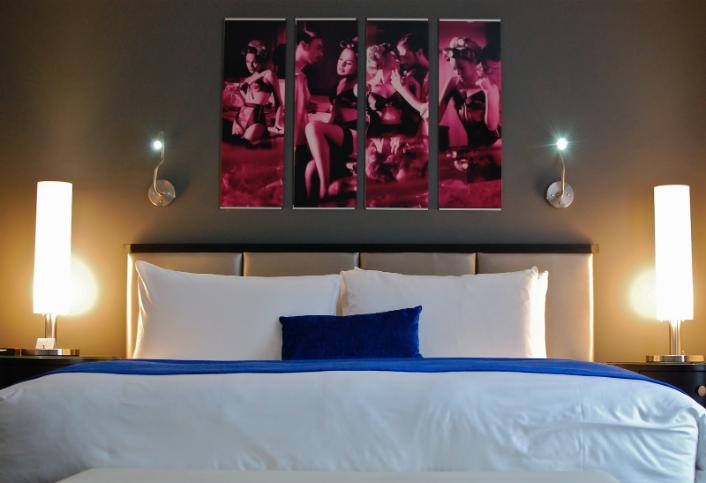 Gansevoort Park Avenue NYC, New York City – photo by George Aquino
Rumour has it that no less than the likes of Kim Kardashian, Katy Perry and Christina Aguilera have called this super-chic, boutique hotel their home while visiting New York. But, whether true or not, its prime location on the prestigious Park Avenue of Midtown and its healthy offering of stylish rooftop cocktail bars, five-star spa facilities, a skyline pool and three, sleek fine-dining joints make it a big contender for one of the top celeb spotting places in the city!
Fashionistas galore at Barneys Department Store
On one floor the Olsen twins consider their latest handbag displays, on the next, Jessica Simpson makes her way through shelves of the latest fashion pieces, while nearby, Sharon Osbourne picks through racks of Louboutins; such is the celebrity-heavy character of the iconic Barneys department store in New York. Unquestionably the most likely spotting place will be the flagship store on Madison Avenue, while smaller outlets in Soho and the Upper West Side may also yield some possibility.
Catch up on this season's latest styles and who will be wearing them at Bergdorf Goodman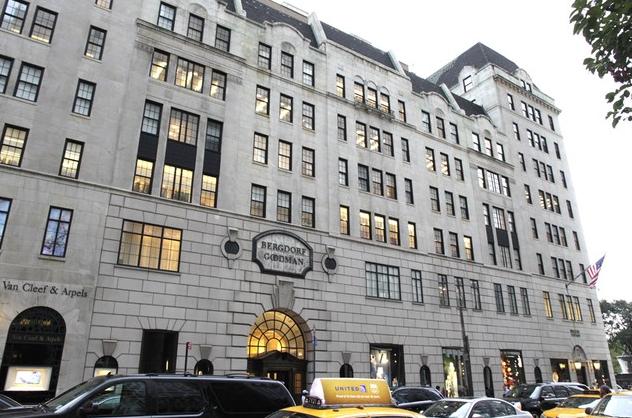 Bergdorf Goodman, New York City – photo by kristin
This one's an undisputed must on the fashionista trail through the boutiques and department stores of downtown New York. For more than a century its totemic in-house designers have drawn an eye-watering celebrity crowd, with the likes of Sarah Jessica Parker and Johnny Depp all donning outfits from within the walls. What's more, Bergdorf's premier location on Fifth Ave means that the celeb spotting starts even before you've entered the door, so keep your eyes peeled from the get go!
Something a little different at The Spotted Pig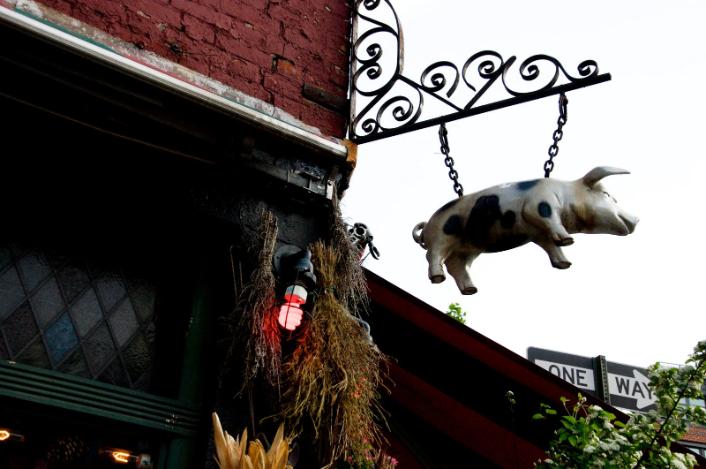 The Spotted Pig, New York City – photo by Victoria
From the outside, this hanging-basket bouquet of a boho-eatery in West Village may not look like the best place to spot big celebrities in New York. However, not only do the owners here let the food and atmosphere do the talking, but their generous portions, stylishly simple menu and city-orientated attitude has helped to turn the Spotted Pig into something of the real life Central Perk from Friends; a spot where celebrities can be seen sipping an ale or munching on burgers late into the night.
Looking for flights to New York? With Hopper's new mobile app, you can track flights and get notifications when prices drop. Download it now!
Actors, comedians and singers take a seat at the Abc Kitchen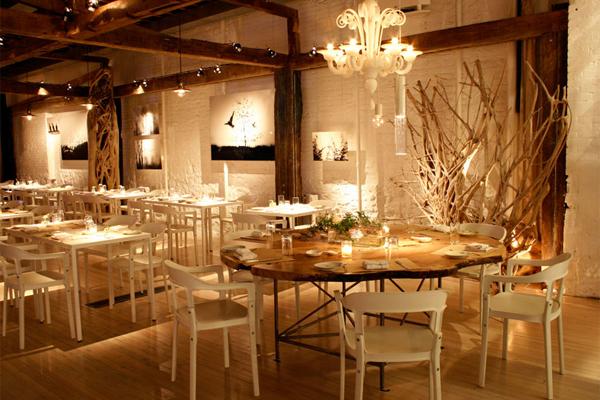 Abc Kitchen, New York City – photo by careynote
This one seems to be doing the rounds in Hollywood at the moment, with more and more big names being reported here every week. Recently, the likes of Natalie Portman, Russell Brand, Katy Perry and Kanye West have said to have come for a spot of fine dining at its tables, and, while the location may seem a little odd (in the department store of ABC Carpet & Home), the chic decoration and Jean-Georges-inspired menu make it easy to see why it's proving to be such a big name haunt.