The cramped, narrow seats and lack of leg and elbow room are easily some of the most irritating things about economy-class air travel. Forking out extra for a business class seat? You'll want to be sure you get the most bang out of your buck when it comes not only to food and service but also to physical comfort, so we've compiled a list of the five airlines with the best business class seats to help you choose who to fly with on your next trip. These airlines are the top-rated in World Airlines Awards' Best Business Class Seat category — you can't go wrong with any of them. Enjoy!
5. Cathay Pacific Airways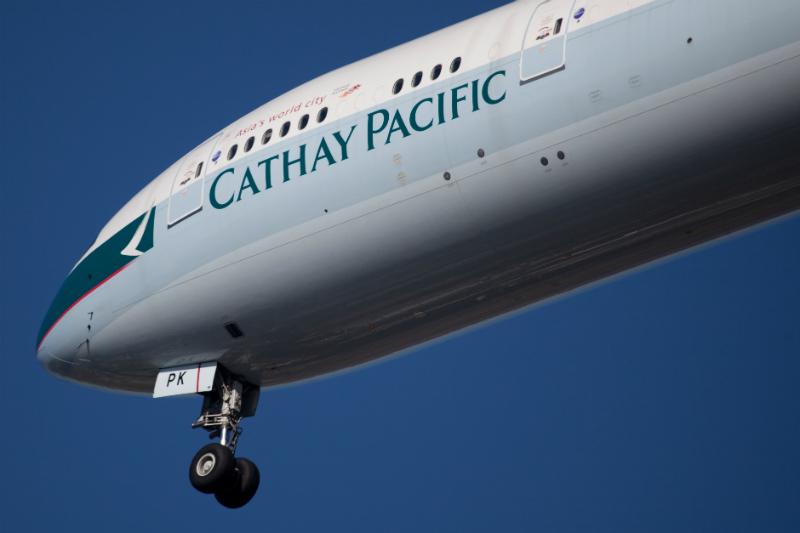 Cathay Pacific's business class seats boast up to 11 inches of travel, allowing passengers to tilt them either back or forward, but it's the bed that's the true star: fully flat and just over 82 inches long, it even features an extension for extra hip support and extra knee space for those who like to sleep on their side. Combined with a 15.4-inch touch-screen TV and a rotating library of 100 movies, 500 TV shows, 888 CDs, and 70 games, you're in for a comfortable, relaxing ride.
4. Qatar Airways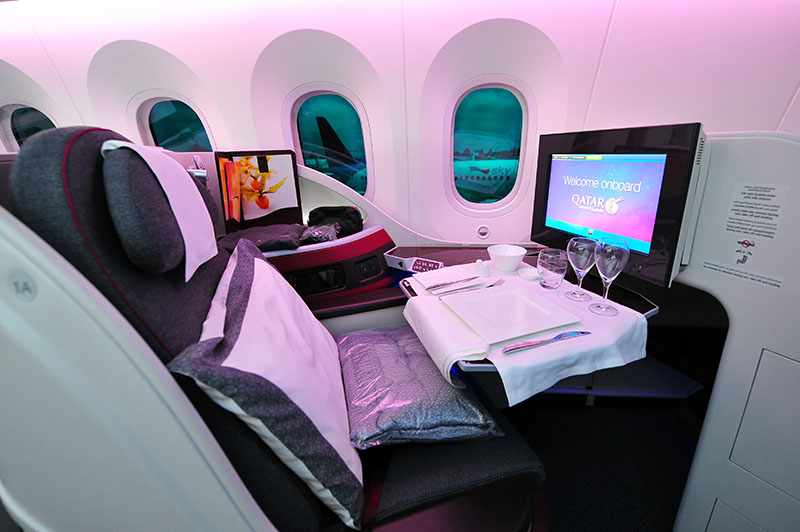 Qatar's high-tech oasis of business-class comfort features the world's first dual-screen interface on their B787s. Combined with on-air mobile service, laptop power, and a large working area, passengers are all set to get some work done in the sky. Those dual screens work just as well to watch movies and play games at the same time, though, and a comfortable ottoman to lounge on along with an amenity kit featuring Giorgio Armani's finest products create the perfect environment for rest and relaxation.
3. Oman Air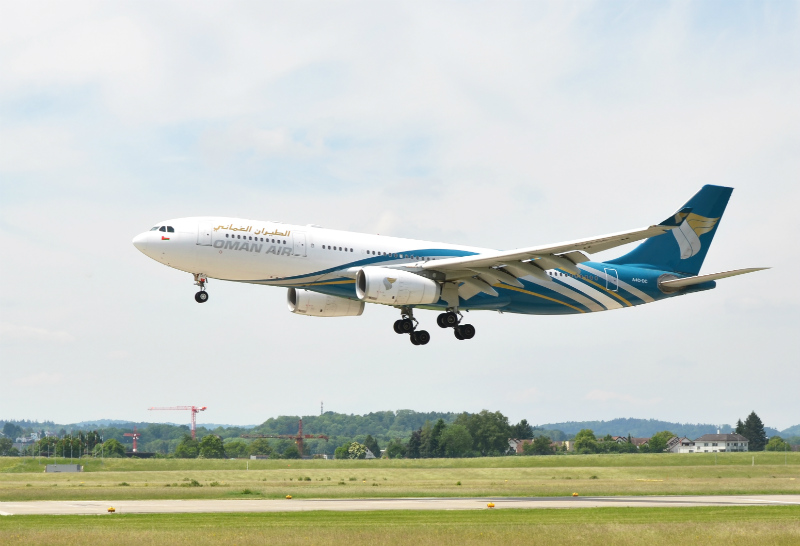 Oman Air may sit at number three, but their business cabin's warm browns and turquoise accents are easily the best and most welcoming in terms of appearance. The seats aren't only pretty, though: they're 22 inches wide with a whopping 82-inch pitch and electrically controlled leg rest, backrest, and seat pan depth to ensure each passenger can find that perfect position to lounge or doze in. And for some real relaxation, just hit the fully flat bed — granted, it's a couple of inches shorter than those of other airlines, but just as comfortable.
2. Japan Airlines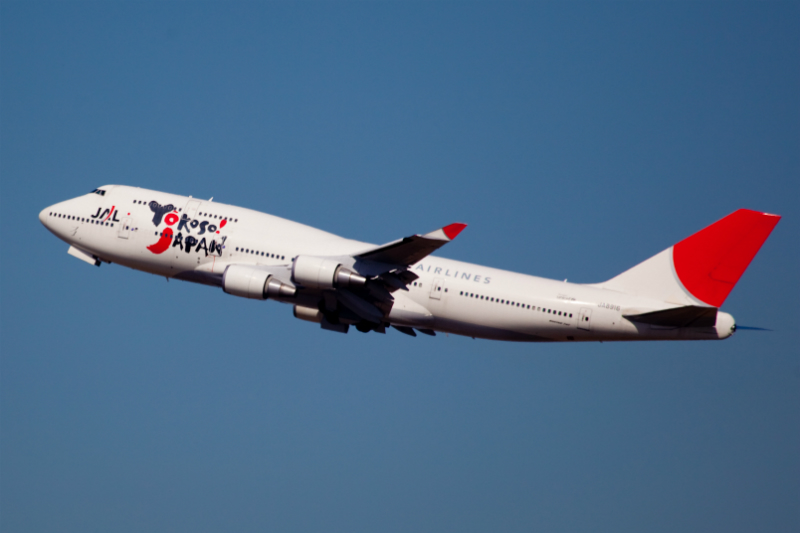 JAL's Sky Suites are consistently among the best-rated business class seats not only for their comfort but also for the privacy they provide. High panels and retractable privacy partitions mean that it's easy for each passenger to eat, work, or sleep without being bothered by staff or other fliers. Other business class seats across JAL's various aircraft all offer high levels of comfort and some of the largest personal monitors in the industry, and depending on the flight, you may even enjoy a full-service bar and a sky gallery that provides a welcome splash of color and beauty.
1. Singapore Airlines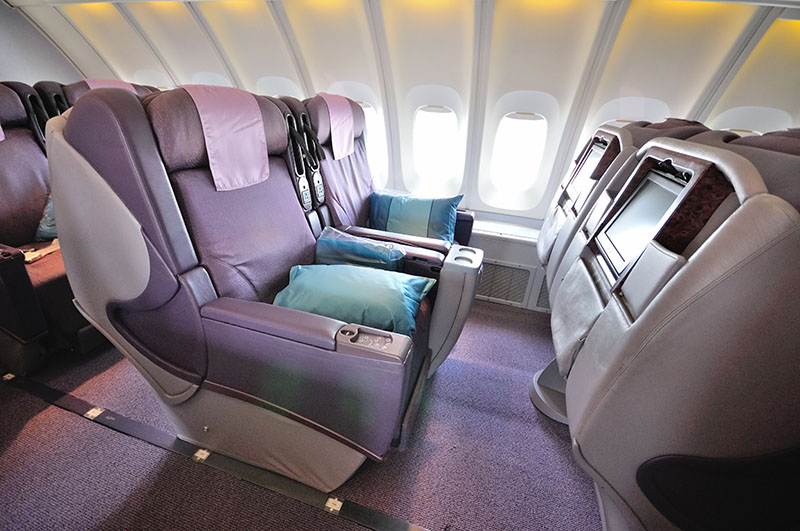 Singapore Airlines easily earn the number one spot on this list with the most spacious long-haul business class seat the world has ever seen. The warm dark brown and beige seats are an impressive 30 inches wide, upholstered in leather, and configured to guarantee aisle access and comfort no matter the position you prefer. Each intelligently designed space transforms into a comfortable fully flat bed, an office, an entertainment center, or a gourmet restaurant as needed. No matter how you spend your flight, you'll land feeling pampered and refreshed.