The fourth-largest city in the nation, Houston has a formidable dining scene that encompasses more than 8,000 restaurants representing 35 countries and American regions. The city is also not short on celebrated chefs, many of whom started their careers in town and soon branched off into television stints and cookbook writing. These stars of the dining scene serve dishes that take advantage of Houston's bounties, from fresh gulf seafood to a proud tradition of Southern-style preparation. One word of wisdom: Be prepared to eat, because portion sizes here are outsized, too.
Hit Bryan Caswell's Reef for fresh seafood and surprising pairings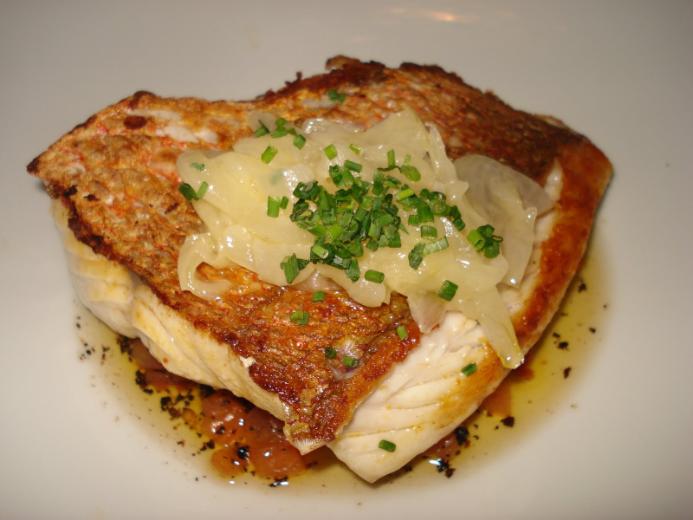 Reef, Houston – photo by cynicalcook
Though not far from water, Houston is not typically considered a top spot for seafood in the way that, say, San Francisco or Boston is. Yet Bon Appétit recently named Reef the best seafood restaurant in the nation. The restaurant's sterling reputation owes much to the skills of Caswell, a chef, restaurateur and Iron Chef competitor who worked in New York, Hong Kong and Barcelona before coming to Houston. Caswell seasons freshest-of-fresh gulf snapper, yellowfin tuna, redfish and other delicacies of the sea with spices such as Sriracha, mustard jus and chilli oil, then pairs the results with the likes of fried mac 'n' cheese and lemon risotto. The incredible results are well worth the adulation.
Jamie Zelko's Zelko Bistro is the Captin's favorite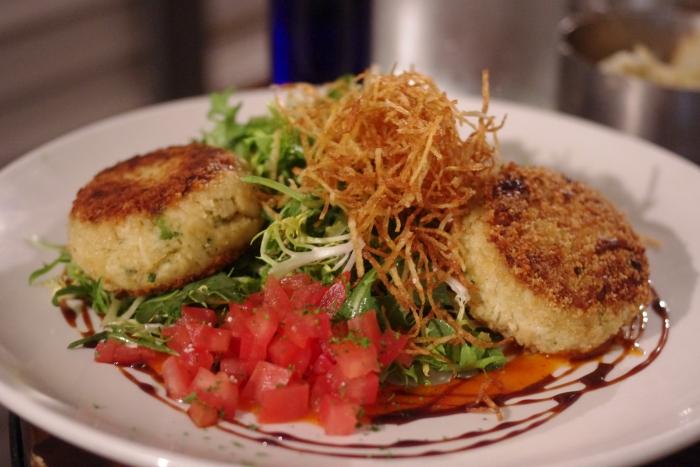 Zelko Bistro, Houston – photo by invasionista
You know you're in for a treat at this intimate, bungalow-style restaurant when the starter arrives: herbed bread dusted with shaved parmesan. The rest of the meal, under the direction of Houston native Zelko (who once worked at Reef), also delivers. A must-order is the Captins' Fried Chicken, which adds crushed Captain Crunch cereal to the Southern favorite. For best results, pair with the expertly seasoned matchstick fries and glass of vino from a thoughtfully curated and reasonably priced wine list. The restaurant is one of many in the flourishing Houston Heights neighborhood earning culinary raves.
Diners who have a problem with eating grasshoppers clearly haven't tried Hugo's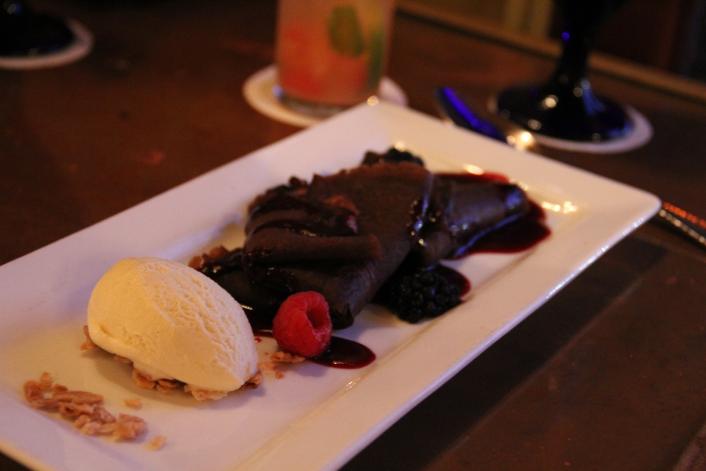 Hugo's, Houston – photo by ketchuponrestaurants
A recent Houston Culinary Awards "Chef of the Year" honoree, Mexico City native Ortega prepares fine Mexican cuisine with vision and panache. Standard favorites come with a twist, including tacos with lobster and scallops served over sweet cornbread. The more adventurous can try authentic delicacies such as chapulines — sautéed grasshoppers with chipotle tomatillo salsa. Spice up the meal with one of many fine anejo, reposado or blanco tequila selections, then top it off with dulce de leche, Mexican hot chocolate and chocolate ice cream. served atop house-made churros.
Try searing hot steak at Mo's with the city's hottest chef, Eric Aldis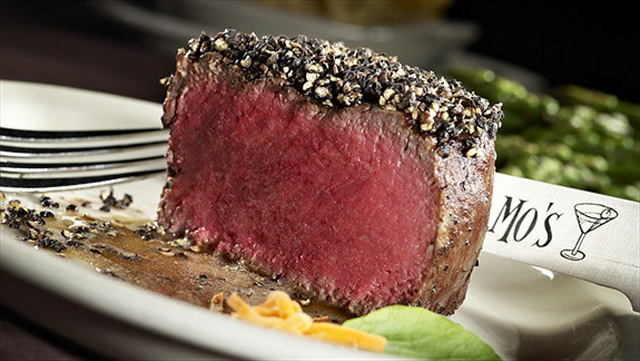 A couple years ago, the Houston Press voted Aldis the city's hottest chef. The honor was partly a tongue-in-cheek nod to his good looks, but mostly an indication of his substantial talent, which has elevated Mo's to the top tier of steakhouses in a city filled with them. The classed-up restaurant, accented by leather chairs and a baby grand piano, serves a refined menu that pairs hearty cuts of meat with signature potato and veggie sides. More surprising is a selection of fresh sushi rolls, many of which pack a spicy kick.
Meet Brandi Key and enjoy pizza worthy of Florence at Coppa Ristorante Italiano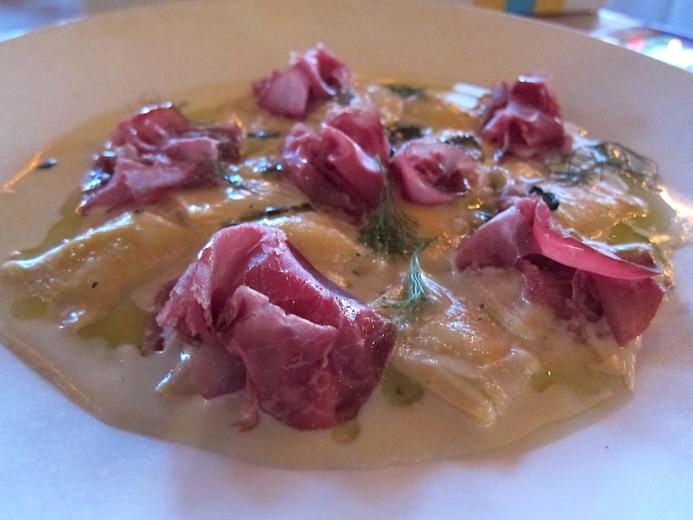 Coppa Ristorante Italiano, Houston – photo by blogs
When a restaurant features a pizza oven handcrafted from clay in Florence and capable of reaching 900 degrees, it goes without saying that pizza is a must-order. A harder decision is which pie to select, though the selection with quail eggs and pork shoulder is hard to top. Also don't miss pasta imported from Italy the zeppole dessert: dark chocolate sauce and berry conserva served over fried donuts. In addition to the satisfying fare, the restaurant boasts an inviting ambience marked by chandelier lighting and green and yellow touches. Key herself is known to walk around and personally greet the diners, many of whom offer well-deserved kudos for a fine meal out.