Miami is a lot of flash and glam, and it takes a while of wandering around with open eyes to see the real treasures underneath the glitter. Some fine-dining places are exquisitely decked out on the side of Miami-tacky, with indoor palms, big lights, big colors and it's hard to distinguish from hype and quality. But there are increasingly more and more restaurants worthy of the hype, that are lovingly operated by the celebrity chefs that not only lend a name but also their sweat, their recipes and their time and devotion to the cuisine. See why the restaurant scene – the real one – might actually be the only underrated thing about Miami.
Hit Michael's Genuine for genuine, fresh and local regional food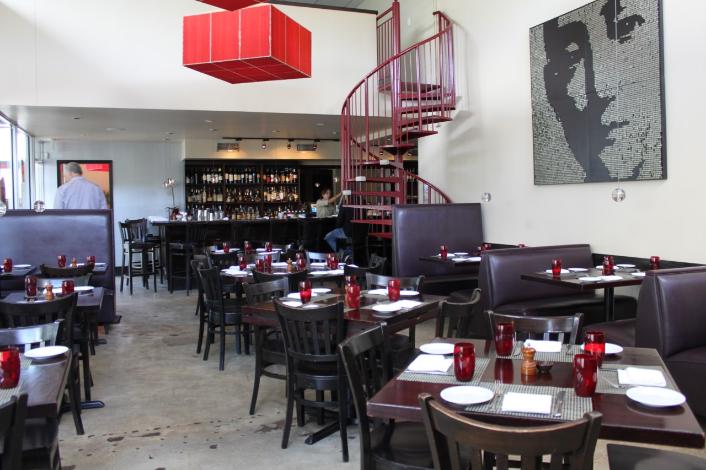 Michael's Genuine Food & Drink, Miami – photo by Montreal Foodie
Small plates, tapas-style or big, heart-stopping one-man mains; brunch, lunch or dinner, the only thing Michael's Genuine doesn't compromise on is quality, sourcing or dedication to preparation. Since they opened in Miami's trendy Design District in 2007, Chef Michael Schwartz has expanded his delicious empire to encompass its James Beard award-winning original location and Cayman Island outpost, a takeaway home brew, a cookbook and legions of hungry fans both local and visiting. One of the first commercial pioneers of the "slow food" movement using only local sources that they know and trust, Michael's Genuine guarantees fresh, seasonal and sustainable regional American fare punched up by French and Asian flavors: try their duck confit with blood orange marmalade, frisée and spiced pumpkin seeds for a unique twist on an old favorite, or the wood oven pizza topped with mussels, braised octopus, and chorizo.
Bacon and beer together forever at Pubbelly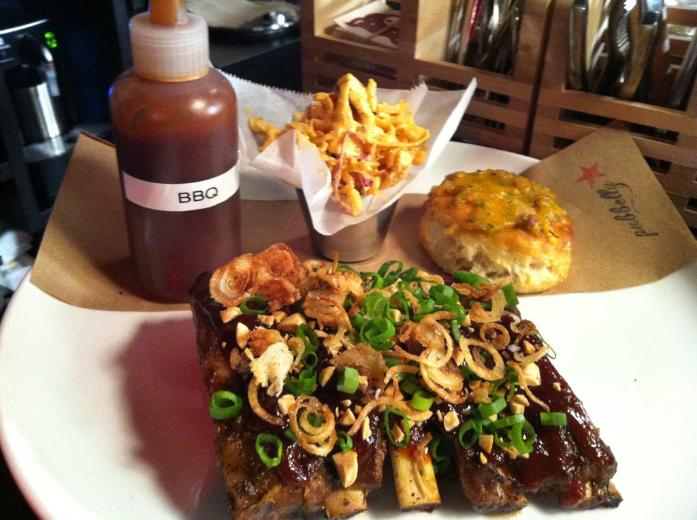 Pubbelly, Miami Beach – photo by by Ingrid França
Visitors who enjoy bacon, East Asian cuisine, drinking fine spirits and unique craft beers, and dining tapas-style need only go to the James Beard Foundation finalists Pubbelly while in Miami. This unique gastropub offers reasonably priced small plates that range from Korean-flavored Fried Chicken (served with kimchi and mustard miso), Short Rib Tartare topped with a quail egg, Pork Cheeks, and the insanely popular-because-it's-delicious brussels sprouts cooked in miso and topped with bacon and sea salt. It's the little gastropub that could, borne out the bright minds of three dudes who just really dig on bacon and beer. Now Pubbelly is one of the sought-after Miami restaurants, so much that these three dudes have expanded their empire to incorporate two locations for Barceloneta, a Spanish-style tapas place in South Beach and South Miami, Pubbelly Sushi in Sunset Harbour, and Macchialina, an Italian tavern in Miami Beach.
Go on the best blind date of your life with Chef Adrianne's Vineyard Restaurant and Wine Bar
There's one driving philosophy behind the Napa-inspired menu at local TV personality Chef Adrianne Calvo's Vineyard Restaurant – "maximum flavor." Whether it's a simple Iceberg Wedge app or a main of New Zealand lamb chops served with candied jalapeno and soy guava, diners should expect dynamic flavor combinations paired with a homegrown California vintage. Extending their unique restaurant atmosphere to "dark dining." wherein patrons get to optimize their meal experience while suppressing one of their senses (turning the figurative "blind date" into a literal one), Chef Adrianne's proves that there are many ways of enjoying unique fine dining but it all begins with maximum flavor.
Luxuriate in Chef Michelle Bernstein's comfort food at Michy's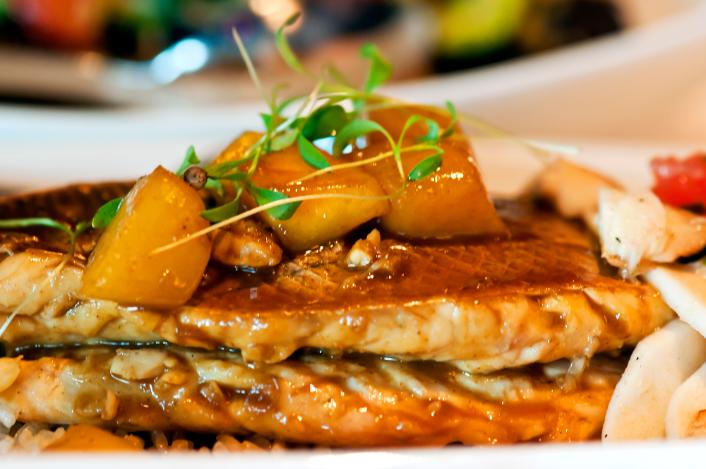 Michy's, Miami – photo by cochrancj
Self-described as "luxurious comfort food," Michy's is the product of husband and wife team David Martinez and Chef Michelle Bernstein (of Top Chef, Iron Chef and Best Thing I Ever Ate fame). The menu offers classic and updated comfort foods impeccably arranged on a white plate, a feast for the eyes and the stomach: white gazpacho made with Marcona almonds, grapes and cucumbers; their take on grits, a creamy polenta with truffle poached egg and bacon bits; goat cheese gnocchi with lamb meatballs dripping in Harissa tomato sauce and cucumber greek yogurt. The classic American meal is finished off with a deep-fried apple pie served with vanilla toffee ice cream. Located in the elegant MiMo district in Miami's Upper East Side, Michy's is a great excuse to get away from South Beach and the Design District for a meal.
See what diners have to say about Michy's:
Go Dutch at this glamorous oyster bar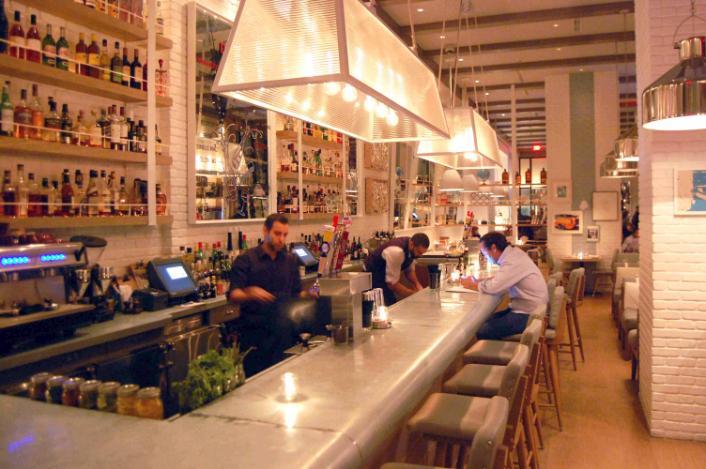 The Dutch, Miami Beach – photo by eataduck
Rich and rustic, The Dutch looks like a hip Italian trattoria that one would want to hang out at for hours on end, nursing or inhaling their specialty cocktails or any one of their long list of international wines. It's an outpost of the restaurant of the same name in SoHo New York, a healthy and boast worthy dining option in the W Hotel South Beach, a bar, a casual-upscale restaurant and an oyster room, but mostly it's just a really beautiful intimate space to hang out with top-shelf grub care of two-time James Beard award-winning Andrew Carmellini. Their oyster selection changes seasonally, so every visit is slightly different, and though their name is The Dutch, the mains incorporate slight influences from Korean fare, French, Spanish, Jamaican and definite influences from Italy.