It's only fitting that the birthplace of America captures the nation's melting-pot culture. Top Philadelphia restaurants serve specialties from Israel, Italy, Spain, Japan and beyond, allowing diners to experience a range of unusual dishes they've likely never tried before – from laffa, a flatbread popular in the Middle East, to kakuki, a Japanese dish that pairs braised pork belly with hot rice porridge. The celebrated chefs behind these meals boast close ties to the countries they serve cuisine from, as well as sterling resumes graced by the likes of Top Chef and Iron Chef appearances and prestigious culinary awards. Here are our picks for the finest places to taste diversely satisfying "American" cuisine:
Michael Solomonov's Zahav captures the spirit of Israeli dining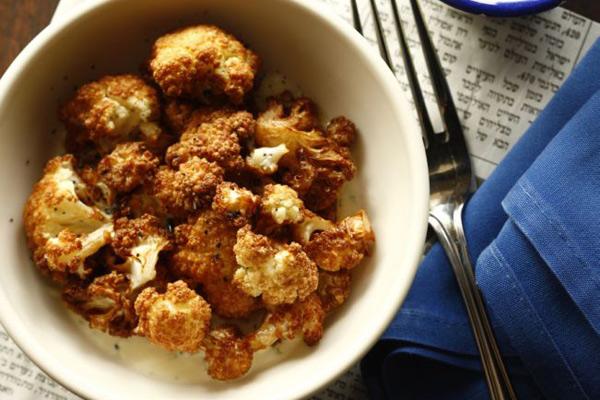 Zahav, Philadelphia – photo by whattodoinphilly
In Hebrew, "Zahav" means "gold," a reference to the crossroads of Jerusalem. The name fits a restaurant that captures the spirit of Israeli dining, with decor modeled after Jerusalem's hidden courtyards and a small-plates menu featuring authentic dishes from Israel. Menu items include kugel (smoked lamb with cranberry jam), crispy haloumi and grilled duck hearts garnished with black olives. The starter – laffa, a house-baked flatbread with seasoned hummus-tehina – starts the meal off right, and Israeli wines can be paired with the cuisine. Chef Solomonov has earned notice for his culinary vision and inspiring backstory: He started the restaurant to celebrate his native home after his brother was killed in the Israeli army.
Kevin Sbraga's Sbraga is certainly one restaurant to Sbrag about! (Nailed it.)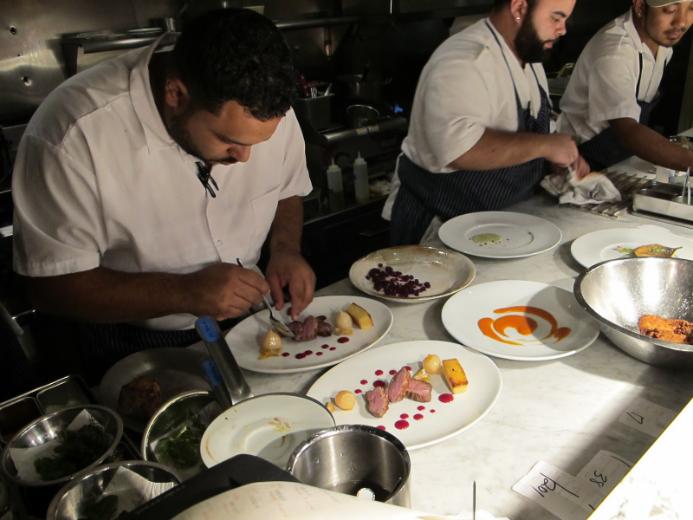 Sbraga, Philadelphia – photo by David Smelson
Chef and owner Kevin Sbraga, a Top Chef@sbraga-ZvJZ/3hfV/1uaQs3Dj1OsjnqPE7BBTuX, alum, brings inspiration to American classics at this namesake restaurant. Dishes include chicken-liver mousse seasoned with pumpernickel and escargot with gnocchi and both chanterelle and truffle mushrooms. Each dish is accompanied by a suggested wine for pairing, and excellent desserts to cap the meal (including a grown-up take on dirty pudding with gummy worms) are prepared by Sbraga's acclaimed pastry-chef wife. Another detail of note: The restaurant's sustainable dining room is made from 80% repurposed materials.
Dine in the best Italian restaurant on the East Coast, Marc Vetri's Vetri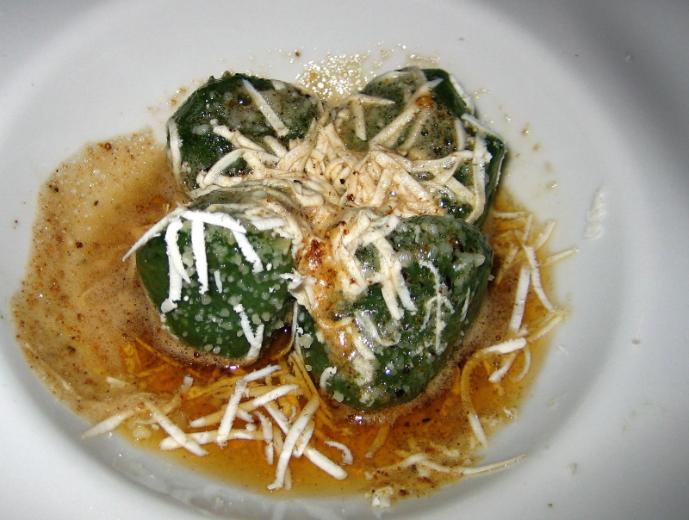 Vetri, Philadelphia – photo by fougoo
Mario Batali has called this unassuming 40-seat trattoria in the Center City area of Philly "possibly the best Italian restaurant on the East Coast." The elevated cuisine is prepared by Marc Vetri, who was trained by celebrated chefs in Bergamo, Italy, and who has won a James Beard Award for his authentic, flavorful cuisine. It's hard to choose favorites from the menu, but the spinach gnocchi cooked in brown butter and chestnut fettuccini topped with wild boar ragu are good places to start. Naturally, the restaurant also boasts a superb menu of fine wines to draw out the full flavors of the meal.
Try American-Japanese cuisine from the Iron Chef himself, Morimoto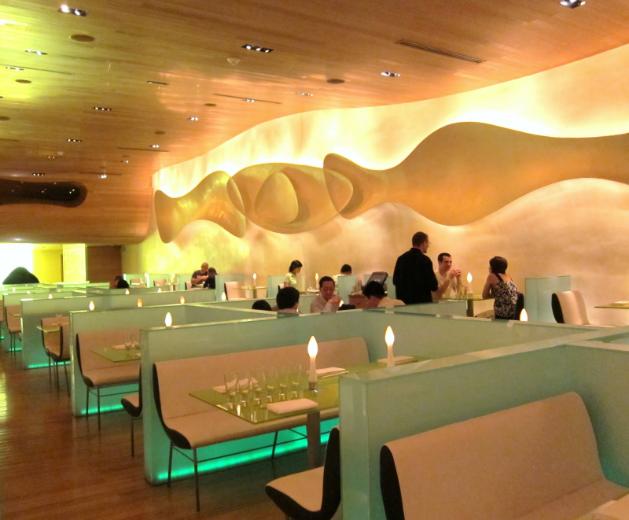 Morimoto, Philadelphia – photo by BEAUTIFUL CANVAS
Hiroshima native Masaharu Morimoto is a culinary brand who has appeared on both the Japanese and American versions of Iron Chef and opened restaurants in locations as far-flung as Mumbai, Waikiki and New Delhi. His Philadelphia restaurant validates the widespread acclaim, thanks to a menu of incredibly fresh, thoughtfully prepared sashimi, chilled noodle dishes and raw seafood paired with Japanese salsa, ceviche and fish sauce. The restaurant also stands out for its gorgeous and serene decor: Think geometric booths divided by panes of glass, high undulating ceilings and dark bamboo floors.
Jose Garces' Amada serves small plates with big flavors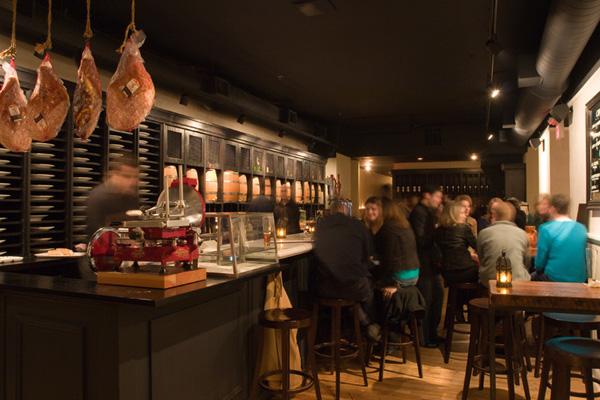 Amada, Philadelphia – photo by whattodoinphilly
Garces, an Ecuadorian-American chef who has won a James Beard Award and Iron Chef title, has been referred to as "the Latin Emeril." At Amada, his first of many restaurants in the city, a menu of tapas-style small plates encompasses Spanish flatbreads, fresh fish, cured meats, fine cheeses and more, with standout selections including crab-stuffed peppers and bacon-wrapped dates. Grab a coveted seat at the chef's table overlooking the open kitchen, or grab a glass of Tempranillo at the bar, where hanging jamons (cuts of ham) evoke a Spanish bodega.