For a city that's famed for its glitzy nightlife, it shouldn't come as too much of a surprise that there are some top-notch, glamorous cocktail bars in Las Vegas in which to enjoy some well made tipple. There are themed bars, upmarket bars and casual bars to chill out in, all going above and beyond because, well, because it's Las Vegas, and here, nothing is ordinary. Of course, certain visitors to Las Vegas simply drink in the bars at their favorite casino, and let's be honest, they're probably nothing to scoff at. However, to get the best that's out there, many travelers choose to venture out a little in search of the most awesome watering holes in town. Cool down with a refreshing concoction at one of the many world-class cocktail bars, many of which who have their very own unique, handcrafted cocktails.
Drink and dance at Chandelier Bar at The Cosmopolitan Of Las Vegas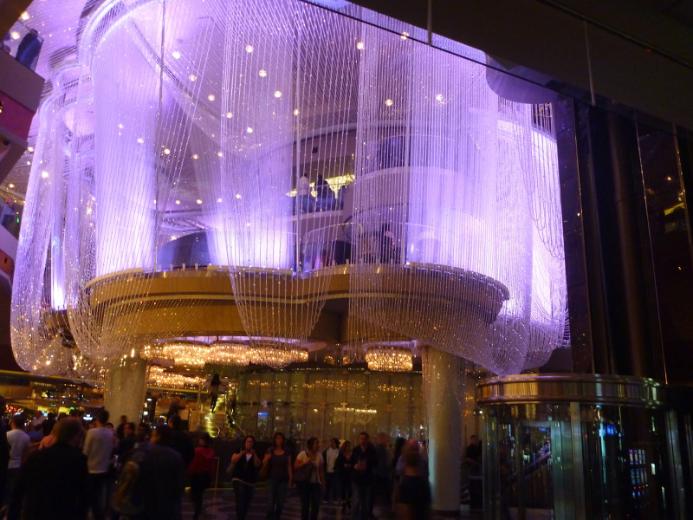 The Chandelier, Las Vegas – photo by Melissa Good Taste
Head to Las Vegas Boulevard South to take in the impressive architectural feat, the "chandelier," at Chandelier Bar in the Cosmopolitan Hotel. A huge structure hovers above the heads of the bar's customers composed of thousands of luminous beads, linked together to form a curtain of light. It's a pretty snazzy place to enjoy a good cocktail.
Old-school drinking and dining at Herbs And Rye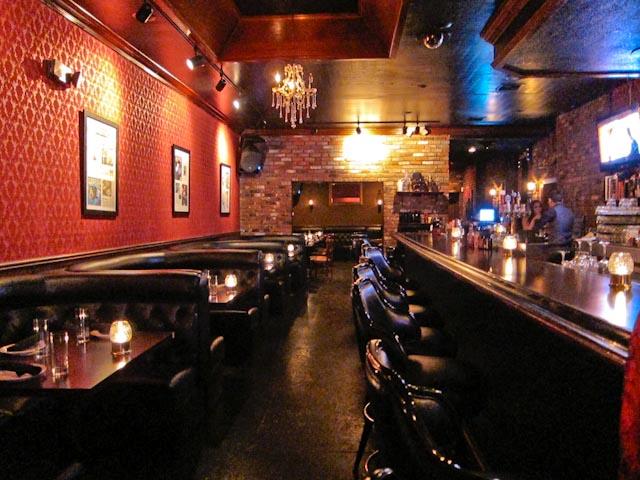 Herbs And Rye, Las Vegas – photo by themixlab1
This local, '20s-themed joint serves well priced, classic food to match the genteel cocktail culture that the owners have cultivated. Velvet wallpaper lines the walls, while diners sit in black leather booths. The drinks list includes all the usual suspects as well as resurrected classics. The '20s styling goes perfectly with the live Jazz performances that take place on Monday nights.
For some local tiki-tastic flavor, check out Frankie's Tiki Room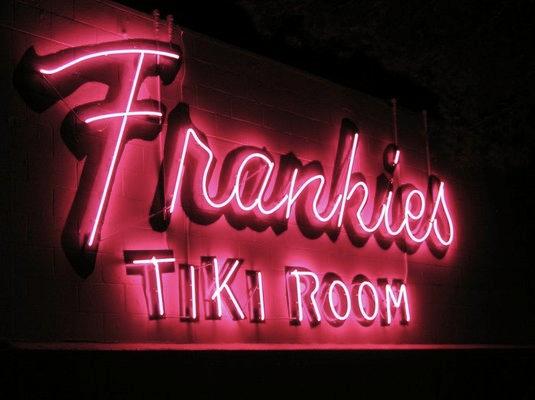 Frankie's Tiki Room, Las Vegas – photo by thriftychicla
Tiki lounges are always fun. They've got a winning formula, which includes a year-round holiday ambience and fun cocktails stuffed with all manner of fruit pieces and cocktail umbrellas. How can you go wrong? Frankie's has a whole menu composed of exotic rum drinks to get you in the tiki mood.
Downtown Cocktail Room takes its hand-mixed drinks seriously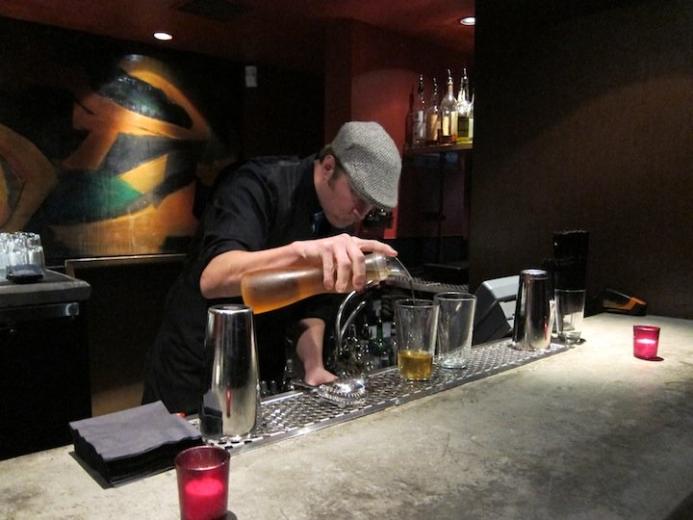 Downtown Cocktail Room, Las Vegas – photo by drinkspirits
Known for its intimate vibe, this cocktail room and speakeasy is conveniently located in the center of Las Vegas. In terms of the decor, think bohemian-chic. The bar is known by many as being one of the most prominent cocktail bars in Las Vegas, serving fantastic, hand-crafted drinks and seasonal food.
Vesper Bar at the Cosmopolitan exudes classic charm
Expect classic charm in a modern setting at this sophisticated spot. Rooted in old world elegance, Vesper Bar serves cocktails made from long-forgotten recipes. The decor's pretty special too: the bar's surrounded by mirrored tiles and in the center of the room there's an ornate, wooden liquor cabinet, which ties in perfectly with the old world theme.