Los Angeles has enough going on to swallow a lifetime, but this doesn't mean you should let it. Surrounding the sprawl of America's second city is a diverse terrain of islands, mountains and golden age Hollywood hideaways. All five of the destinations chosen here – even the ski and snowboard resorts of the San Bernardino Mountains – are within a two-hour drive of L.A. So whether you live in the city or are just checking out the west coast of California for a few weeks, consider making a daylong detour to some of these great alternative sites.
See 5 tips, like when to book your ticket, from the Hopper research team that can save travelers hundreds on their flights to Los Angeles.
---
Relax among the faded 1920s glam and vibrant natural world of Catalina Island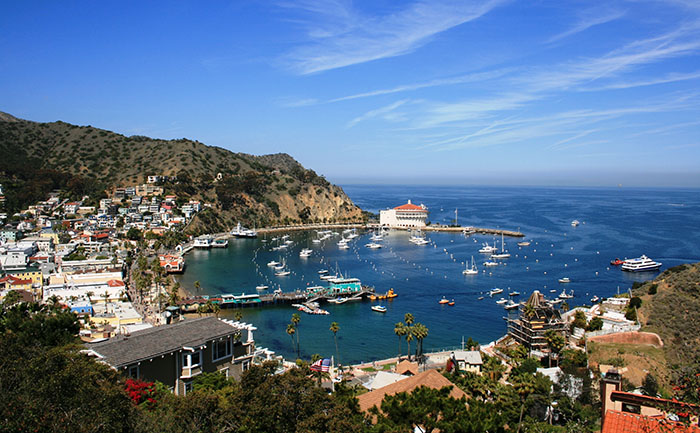 A 90-minute ferry ride takes you from L.A. to Catalina Island, a fascinating depository of SoCal history and the site of a beautiful natural world. In the Roaring Twenties, chewing gum entrepreneur William Wrigley developed much of the island's main city of Avalon, overseeing the construction of the wildly eccentric art deco Catalina Casino – which actually contains a ballroom, museum and movie theater. As Hollywood's Golden Age found its rhythm through the thirties, Catalina became a popular swift escape for the stars of American film. Topped with the rolling Avalon Hills and surrounded by the Pacific Ocean, Avalon today is a laid-back resort destination with great opportunities for adventure travel, from ziplining across Descanso Canyon to kayaking through the wildlife-filled seawater.
Ski and snowboard down the mountain slopes surrounding Big Bear Lake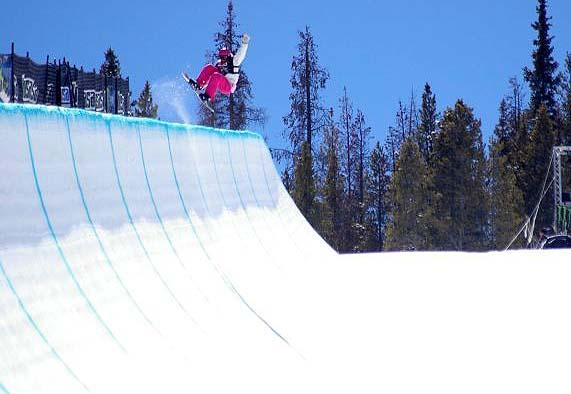 Bear Mountain, Big Bear Lake – photo by thugbunniezsnowboarding
Big Bear Lake, California's premier ski destination, is a mere two hours drive from L.A., making it ideal for a day trip. There are two mountains to explore: Snow Summit with its 31 trails spread across 240 acres of skiable terrain, and neighboring Bear Mountain, which is renowned for its terrific terrain parks. In fact you won't be the only one making the journey inland from the coast, as Bear Mountain is supremely popular with LA snowboarders. And even if skiing isn't your greatest passion, Big Bear Lake is fabulously situated in the San Bernardino Mountains and has something to enchant most visitors – whether you'd prefer to meet the local wildlife at the Alpine Zoo, visit the nature discovery center, whizz down the Alpine Slide, or simply indulge in the many aprés ski options for eating and drinking.
Beautiful beaches and an alternative past await in Laguna Beach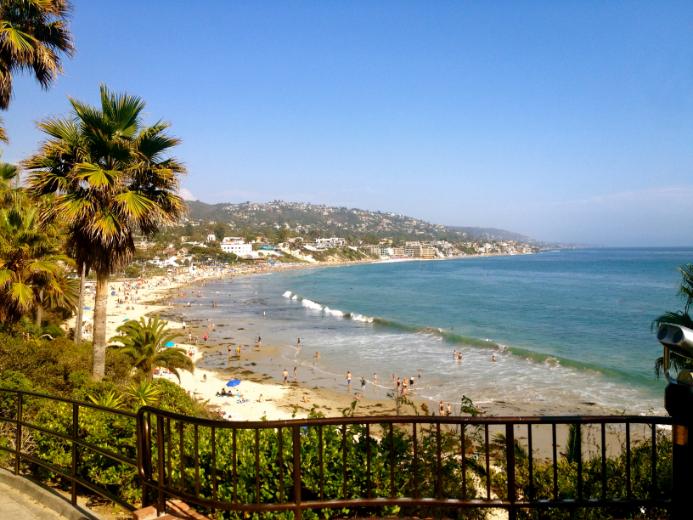 Laguna Beach, California – photo by jordan
Laguna Beach is a gorgeously situated seaside community in Orange County, an hour's drive south of LA. Another secluded sanctuary for golden age Hollywood stars in the thirties, it found a fresh lease of life in the Sixties as the Southern California hub of alternative culture. It was in Laguna Beach that John Griggs based the drug-dealing operations of his Brotherhood of Eternal Love, while acid guru Timothy Leary took up residence in a beach house beside the town. These days you're more likely to find pricey real-estate than countercultural drug movements, but the town retains a strong artistic community and hosts several art festivals through the year. A luxury resort sits by the shore and a string of sublime beaches make Laguna Beach a great day trip to relax and unwind in the sun.
Sample a more chilled-out vibe in San Diego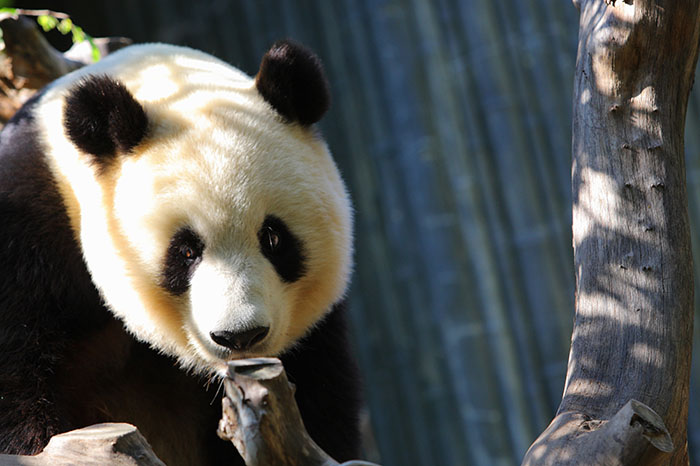 If the frenetic activity of LA tires you out, head down Interstate 5 for two hours to reach the more chilled-out city of San Diego. Life generally moves at a slower pace here, in the first site to be visited by Europeans on America's west coast. Hang out in one of the the city's beachside neighborhoods, relaxing in the bars and cafes of Pacific Beach, strolling along the less populous sand of Ocean Beach, or shedding your clothes on Black's Beach in La Jolla. If you prefer to actually get into the water, then there great surf spots located all along the shore – real experts can take on the world-famous waves at Trestles. Alternatively, put on your SCUBA gear and explore the incredible submerged sights of Wreck Alley.
Hit up one of California's original glitzy resort towns, Palm Springs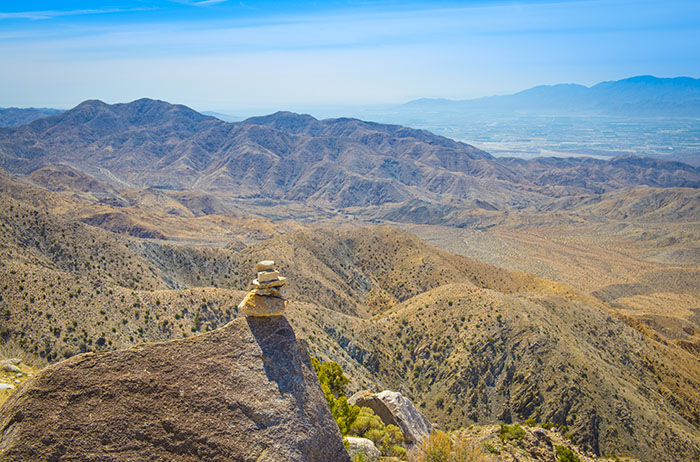 Palm Springs is a lively and sprawling resort city two hours east of L.A. It may be known for its worship of celebrity, a land of Marilyn Monroe statues and plastic surgery, but it also has a host of great qualities along with the Hollywood schtick. A couple of America's best film festivals are held there; there's exhilarating horse-riding through the surrounding desert, and hiking in the nearby canyons of Palm, Tahquitz, Murray, and Andreas; and the entire settlement is speckled with tennis courts, state-of-the-art swimming pools and golf courses. If all this exercise sounds a bit exhausting, you can just ride the town's famous rotating tramcar up to the top of Chino Gorge for breath-taking views over mountains and desert. And Palm Springs also has a reputation for tolerance: there are a couple of good nudist resorts, and loads of gay resorts, several of which are clothing-optional.