New Orleans, Louisiana's main city, is one of the liveliest cities in the United States, bursting with live music, intense flavors, and the gritty, electric discord of modern urban life. But just beyond its bounds is a contrasting rural world, a tranquil expanse of marshy bayous and sandy shorelines. Small towns evoke Louisiana and Mississippi's past, while state parks and the Mississippi Delta are home to a wild array of bird and animal life. Here we gather together five great places to get a taste of all this, all within a leisurely 90-minute drive of The Big Easy itself.
---
Enjoy some of America's best fishing and birding in pretty Plaquemines Parish, Louisiana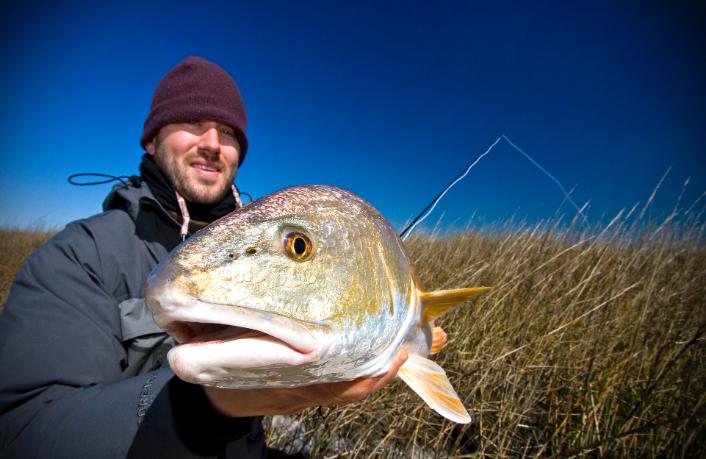 Woodland Plantation, Louisiana – photo by Matt Jones
Drive for an hour south from New Orleans and you'll swap the dense urban cityscape for the broad horizons of the Mississippi Delta. Plaquemines Parish is one of top fishing destinations in the United States, holding prestigious competitions and hosting anglers from across the United States in its many pretty marinas. And the region is also great for nature lovers more generally, containing a series of national parks which teem with birdlife, particularly during winter when thousands of species migrate to the Mississippi Delta.
Take time out to enjoy the good life in laid-back Gulfport, Mississippi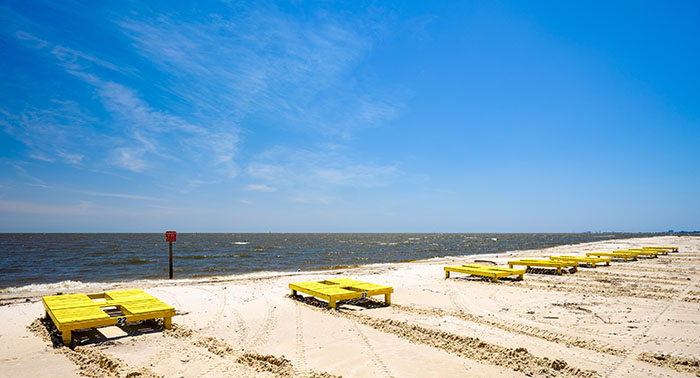 Gulfport is a kind of much smaller sister to New Orleans, situated an hour to the east in the middle of the Mississippi Gulf Coast. The city meets the shore with a string of white sand beaches and picturesque harbors, and there are plentiful opportunities for fishing, boating and watersports in the warm waters of the gulf. Golf courses and casinos offer entertainment for landlubbers, and the city is well known for its good bakeries and superb seafood restaurants.
Step into Louisiana's natural world in Bayou Lafourche, Louisiana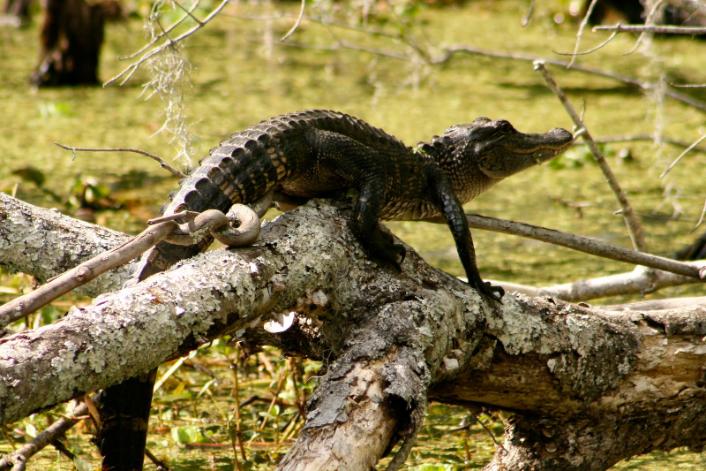 Torres' Cajun Swamp Tours, Louisiana – photo by Eric
Louisiana is known for its bayous, marshy bodies of water that linger alongside the Mississippi as it rushes to debouche into the Gulf of Mexico. One of the largest and most picturesque is Bayou Lafourche, which stretches for 106 miles, threading together towns and settlements into what is locally known as 'the longest street in the world'. This is a place of varied ecosystems, leisurely recreation, and fascinating history. A great way to combine these is with a boat tour out onto the bayou itself, led by a National Park ranger, who will point out the area's wildlife and conjure up the days when Bayou Lafourche served as a bustling highway through marshy south Louisiana.
Explore the history of rural Louisiana in picturesque Saint Francisville, Louisiana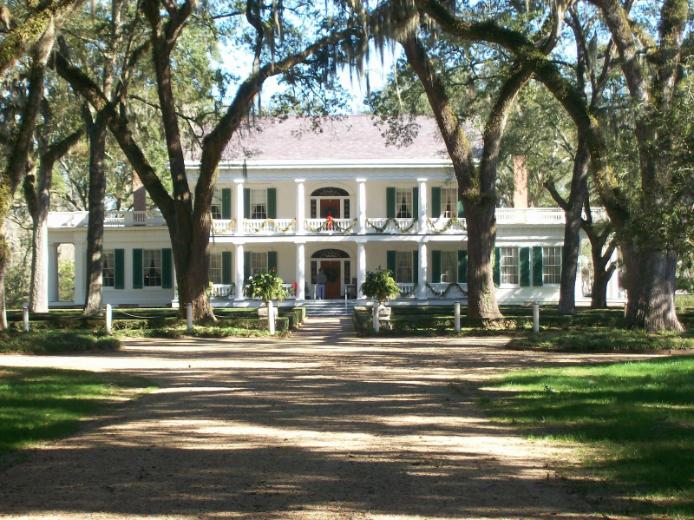 Rosedown Plantation, Louisiana – photo by Tammy @ A Walk in the Countryside
St. Francisville is a quaint and quintessential small Louisiana town, and a window into the state's rural past. Seven plantations are situated around the town, all with historical exhibits and information, and some functioning as homely bed and breakfasts. The antebellum Rosedown Plantation is particularly worth visiting: it has 28 acres of beautiful gardens, a carefully restored interior, and frequent events and exhibitions that evoke the plantation's incongruous history of commerce, agriculture and slavery. Beyond these plantations unfolds a gentle natural world of rolling hills, cypress woodland and sandy creeks, ideal for half a day's walking or cycling. And St. Francisville itself contains a pretty historic district, and some lovely cafes in which to take a break from all the time-travel.
Discover the thriving arts and music scene of tranquil Ocean Springs, Mississippi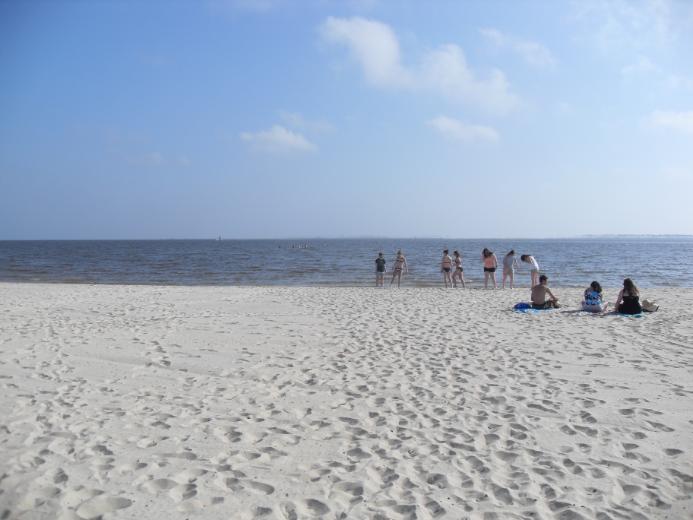 Ocean Springs, Mississippi – photo by lutherhabitat
Great live music, a thriving arts community of painters and potters, a gorgeous oak-shaded downtown, and easy access to miles of Mississippi bayous and coastline make Ocean Springs an idyllic escape from the noise and bustle of New Orleans. You can wander the downtown streets, idling in the many art galleries, shops and restaurants, or you could head towards the open horizon on a deep-sea-fishing trip. In fact it might be worth extending your stay beyond a day-trip, in which case the boutique Inn at Ocean Springs offers characterful and exquisite accommodation in the heart of the city's downtown.