It comes down to a basic numbers game: hundreds of restaurants on the Las Vegas Strip alone. Half of those are run by celebrity chefs or have certain accolades that warrant a specific, but passionate, following. A quarter of those will be expensive beyond consideration. Another quarter will be reserved for brunch, or a setting for small plates and aperitifs, so, while important destinations, not all that important by comparison to the biggies. The biggies: how many? So many. And the cost of dining at at all these destinations? Maddening. Luckily, with carefully redirected funds to certain tour companies, visitors to the Las Vegas food arena can embark on a diverse and delicious epicurean adventure, eat at four to five restaurants a day, and maybe hit some places they had never really considered. The guides are helpful and informative, the food is carefully chosen by people who (unlike the average tourist) know their way around, and the price? Deliciously reasonable.
See 7 tips, like when to book your ticket, from the Hopper research team that can save travelers hundreds on their flights to Las Vegas.
The Walking Gourmet helps you navigate the steak-heavy waters of Mandalay Bay Hotel & Casino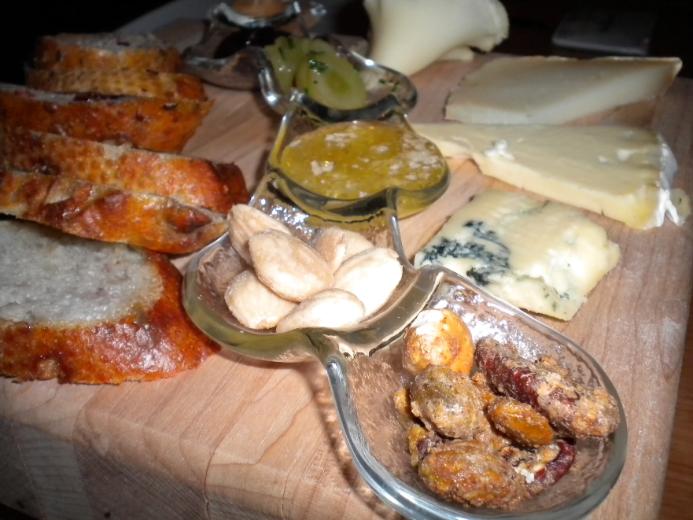 Fleur, Las Vegas – photo by Culinary Idea Lab
With so many restaurants up and down the Strip, where do you start? Simple: your own hotel. But wait! Mandalay Bay has, like, five steakhouses alone! This could get complicated. Luckily, the folks at The Walking Gourmet have found a way to address this very issue. They arrange tours around hotels, like Mandalay Bay, and set their visitors up with tasting menus at four to five different locations, along with the cocktails. The experienced tour guides offer background information on the restaurants, the history of Las Vegas, and offer suggestions on where to go. Hey! Variety is the spice of life!
Don't miss the opportunity to dine at one of the top five celebrity chef restaurants in Las Vegas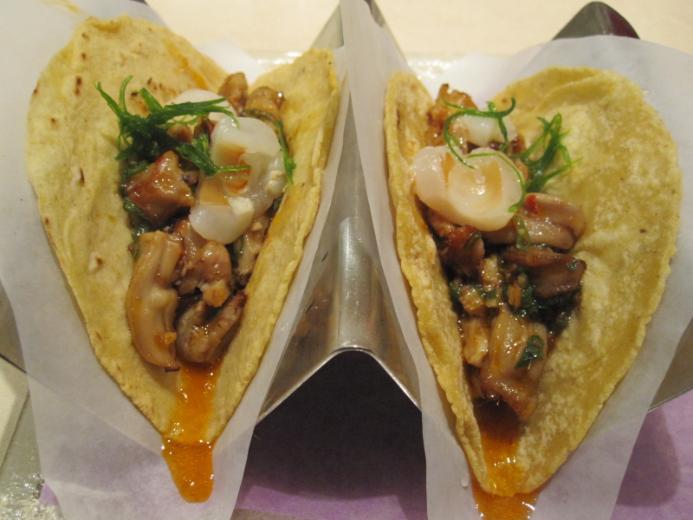 China Poblano, Las Vegas – photo by Amy Powell
For a discovery of the Strip through a foodie's eyes, the Taste of the Strip Walking Tour takes its visitors a mile up Las Vegas Strip, beginning at the Chandelier Bar in The Cosmopolitan Of Las Vegas, and stopping at highly acclaimed restaurants like José Andrés China Poblano. With scenic stops at Mirage Volcano and Bellagio Fountains and informative guides armed with fun tidbits on the various buildings along the tour, the Taste of the Strip is not only delicious, but educational.
Another cool way to experience the local food culture is to check out restaurants loved by Las Vegas food bloggers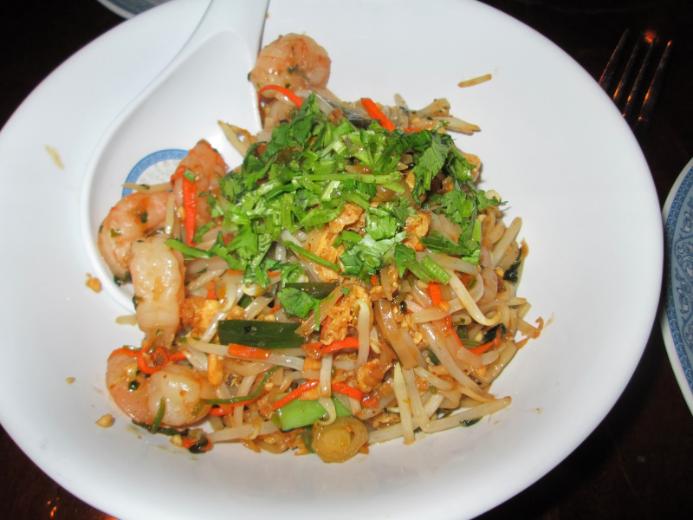 Le Thai, Las Vegas – photo by Christine in Vancouver
When in Las Vegas, eat and drink as the Las Vegans do – and not, thankfully, like how actual vegans do. Sometimes the best part of a city is away from its touristic epicenter, and the folks behind the Vegas Valley Food Tours are actively campaigning that this is the case. They take visitors downtown, through Historic Las Vegas. No steakhouse chains, no Food Network-famous names, just the local eateries and ethnic specialty restaurants found only in DTLV (Downtown Las Vegas). Trust the locals on this one – and the locals do not hang out on the Strip.
Fremont Street is Downtown Las Vegas' top attraction, see the top attractions on Fremont Street here on Hopper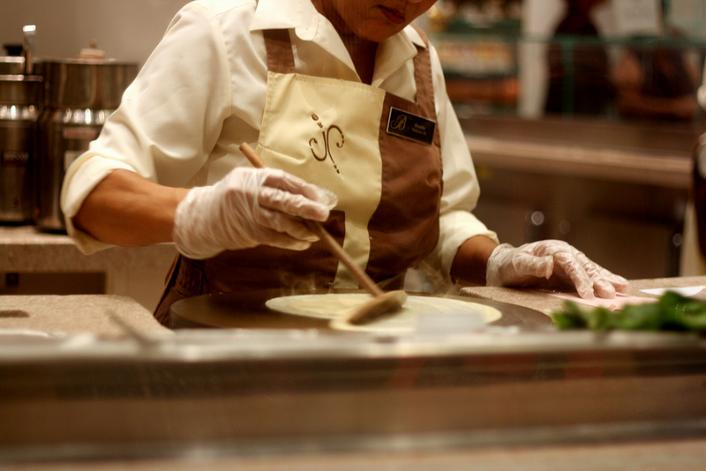 Jean Philippe Patisserie, Las Vegas – photo by Hannah Lesley
You know the old adage: give a man a fish, and he'll eat for a day; teach a man to fish, and he'll be firing up a Fletan d'Alaska with a well-paired Pinot Noir every time he needs to impress a lady! Something like that. In any case, the Executive Chef Culinary Classroom, a cooking class at the Bellagio hosted by some of their best chefs and master mixologists in their gorgeous Tuscany Kitchen, is a Las Vegas foodie experience you can take home with you. After the class, the students are invited to sit down at a divinely set table to enjoy their self-made six-course meal with the chef.
Still hungry? Check out one of the best restaurants in Las Vegas for brunch and stuff your face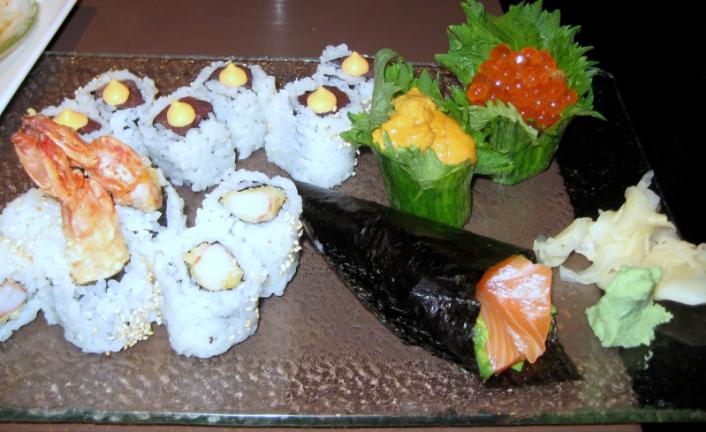 Sushisamba, Las Vegas – photo by agreen9
The Las Vegas Food & Beverage Professional is a trade magazine for restaurateurs and other people working in and around the Las Vegas Food and Beverage industry. They've been publishing monthly for the past eight years: articles and columns on restaurants, the nightlife, beer, wine and entertainment. There is literally no other group in Las Vegas that would be more reliable for objective food-seeking advice on the Strip, which means that when they tagline their Las Vegas Dining Tours with "Las Vegas Dining at its Finest," they seriously mean that.
Also check out these tips from the Hopper research team on how to save money on your flights to Las Vegas
Book at least 14 days in advance to save up to $200
Depart on a Saturday to save up to $76
Return on a Tuesday to save up to $54
Buy your ticket on a Wednesday to save up to $11
Travel in October or August to save up to $25
- Read more on how to find cheap flights to Las Vegas and see all 7 money-saving tips from the Hopper research team