Cool down from the hot sun at some of these great Las Vegas ice cream parlors. There are a number of much-loved venues to get your hands on the stuff – some have crazy, calorie-loaded toppings, while others serve old school, diner-style sundaes. But of all the ice cream shops in las Vegas, the following five have the most visitors singing their praises. Whether you're enjoying it as a dessert, a snack or just because, you can't go wrong with these tried and tested Las Vegas ice cream destinations.
Luv-it Frozen Custard rivals traditional ice cream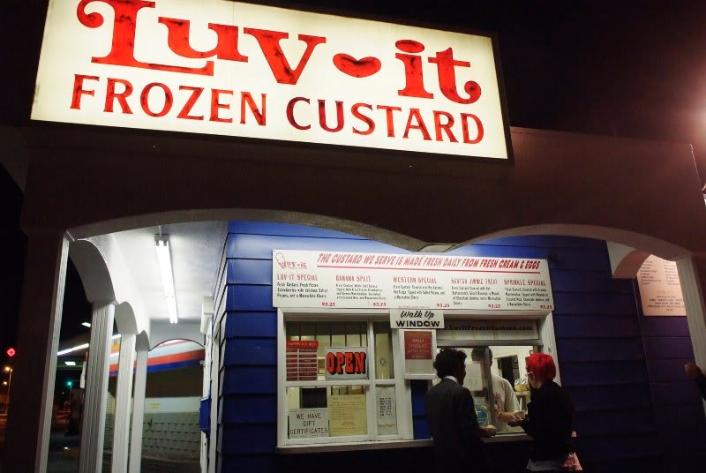 Luv-it Frozen Custard, Las Vegas – photo by Ainsley
Patrons are in safe hands at this frozen custard joint that has been voted number one in Las Vegas by users on several websites, including Citysearch. Fans love the creative flavors on offer here, like fresh banana nut, very berry, apple spice and champagne cherry.
After stuffing your face with custard, stop by one of these wonderfully bizarre attractions in Las Vegas to see the lighter side of the city
Feast on imperial ice cream at Serendipity 3 in Caesars Palace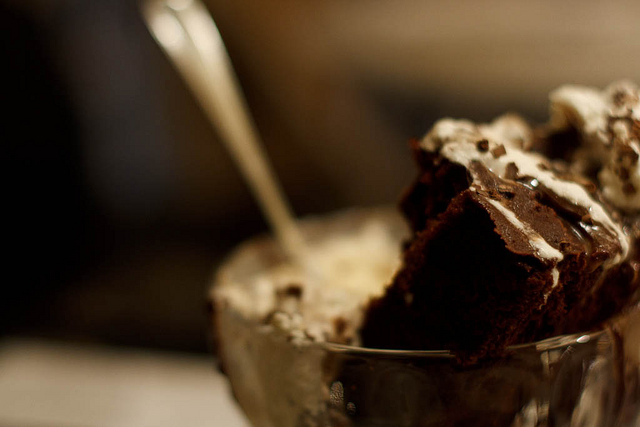 Photo by Tinya Cheng via Flickr.
A casual dining spot in Caesars Palace, Serendipity 3 is particularly famous for its desserts and ice cream. The giant sundaes are literally bigger than a child's head, and there are also brownies and a very popular double frozen hot chocolate. How it manages to be both hot chocolate and frozen, we do not know. Open for breakfast, lunch, dinner and on into the evening, this place also serves massive, "dinosaur-sized" BBQ ribs, meatballs, spaghetti and the like.
Before all the dessert, stop by one of Las Vegas' best burger restaurants for a juicy hamburger
The Sugar Factory is a favorite with visiting celebs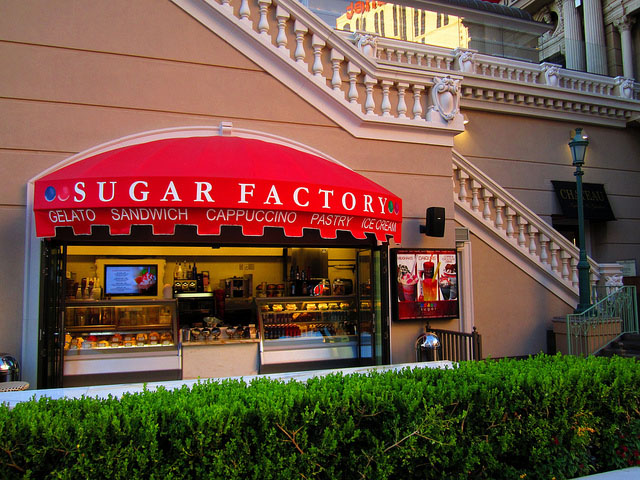 Photo by David Brevard via Flickr.
The name says it all really. With numerous outlets across Las Vegas and in many of the casinos, this much-loved candy shop is perfect for those with a serious sweet tooth. It's famously popular with celebrities, too, such as the dozens who you can find proudly pictured on the Sugar Factory website.
Kids will also enjoy a visit to one of these five kid-friendly attractions in Las Vegas, like the Ethel M Chocolate Factory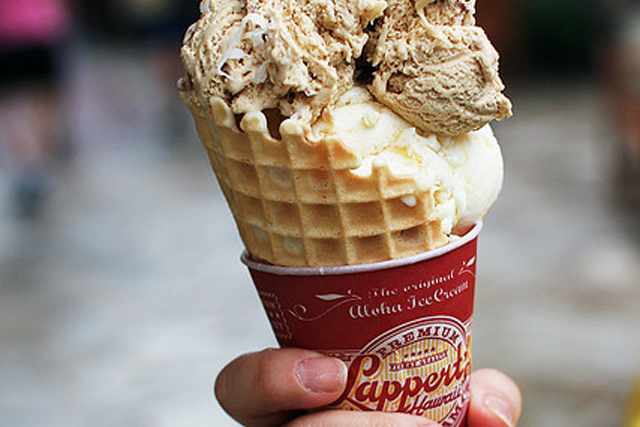 Photo by rick poon via Flickr.
This place make the crème de la crème of ice creams. Marketed as a place for those looking only for the best, these gourmet ice creams and coffees are truly something special. The finest ingredients are sourced from around the world, such as guava, macadamia nuts, mango and coconut, and are then sweetened with natural, pure sugar cane to make an ice cream that's very smooth and very rich.
Las Vegas is stupid hot. See more ways to beat the heat in Las Vegas in this Hopper article
IcePan offers delicious homemade ice cream right on the strip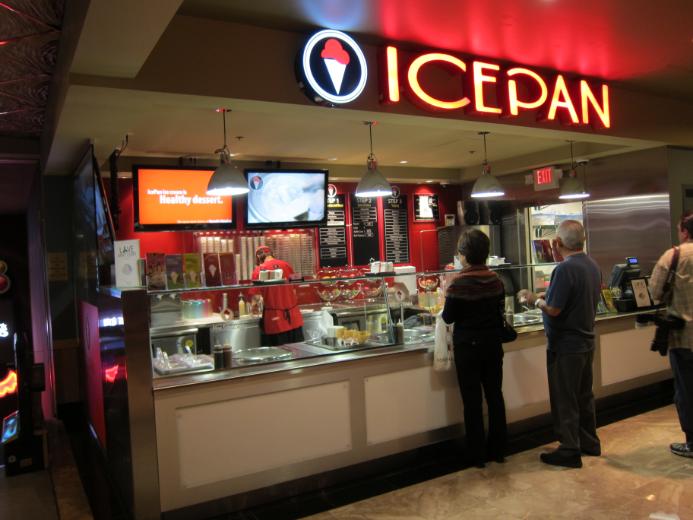 IcePan, Las Vegas – photo by lvegas
Ice Pan's ice cream is made before your eyes, so there's no doubt about freshness – and anyone who's ever looked at the list of ingredients on a carton of Ben & Jerry's and felt befuddled by the unrecognizable names can rest assured that they call the shots of what goes in. The ice cream chefs at Ice Pan whip up optional soy milk, non-fat, regular or whole milk with the customer's preferred blend of fresh fruit, flavor (options include kiwi, red bean, green tea and seasonal pumpkin) and toppings (mmmmmmochi) on a cold pan and mash it together until it holds together. Located in Harrah's, Ice Pan uses only natural ingredients, no preservatives, and sources as organically as possible to bring ice cream lovers a dessert with a show.