Although New York may be officially known as the city that never sleeps, Las Vegas doesn't either, and sometimes you need a place to get some great grub at later-than-normal times. So here's a list of five truly cool places to fill your belly when many other restaurants might not be open. After all, just because it's late it doesn't mean you should have to eat badly. There are awesome American restaurants, fabulous French eateries, sensational Spanish tapas joints and even an amazing Asian grill. Because in Las Vegas, anything's possible.
See 7 tips, like when to book your ticket, from the Hopper research team that can save travelers hundreds on their flights to Las Vegas.

---
Wolfgang Puck Bar & Grill serves American food until the wee hours of the morning in the MGM Grand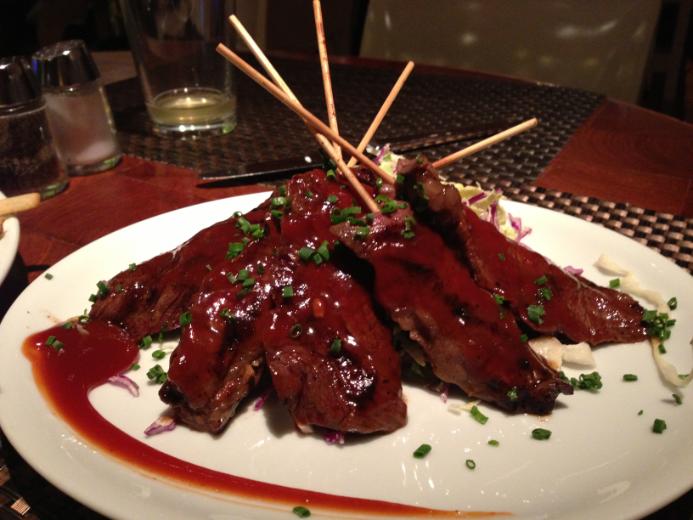 Wolfgang Puck Bar & Grill, Las Vegas – photo by A. Gardner
Austrian celebrity chef and restaurateur Wolfgang Puck knows exactly what diners in Las Vegas are after: excellent American food at whatever the heck time they feel like eating it. An approachable fine dining restaurant, the Wolfgang Puck Bar and Grill in the MGM Grand serves both quick-bite dishes as well as more serious dishes for those who are looking for a leisurely dining experience. Impressively, it stays open till 6:00 a.m.
Don't miss Hopper's ranking of the five best celebrity chef restaurants in Las Vegas for more ideas on where to eat
Grand Lux Cafe is open 24/7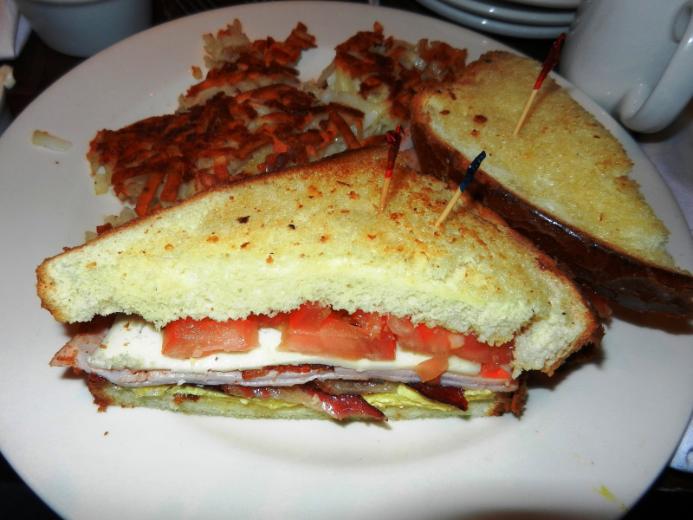 Grand Lux Cafe, Las Vegas – photo by High Heels & Good Meals!
Grand Lux Cafe keeps to the undoubtedly opulent theme that's preeminent at The Venetian, its host. The food and decor at Grand Lux Cafe is a result of tireless research conducted by traveling through Europe with the aim of gathering the very essence of Italian trattorias, French bistros and Viennese cafes. And from that, Grand Lux Cafe was born. The food at this upscale but casual eatery reflects a variety of cuisines, and, fitting Las Vegas' unique style, it's open 24 hours a day.
Foodies should also check out Hopper's picks for the five best restaurants for Brunch in Las Vegas
Peppermill has been voted "Best in Las Vegas"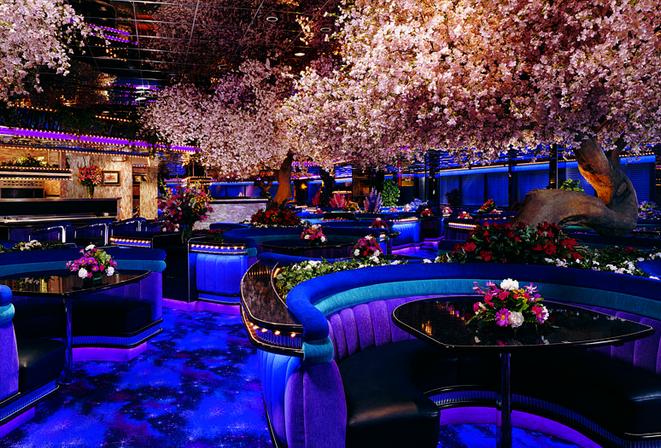 Peppermill, Las Vegas – photo by Jesse Bluma @PointeViven
This 24-hour venue has been featured in such films as Casino and Showgirls, as well as in CSI Las Vegas. Not only that, but it's also won numerous awards, including "Best Cocktail Waitress" by Las Vegas Magazine, "Best Exotic Drinks" and "Most Romantic Bar" by Menu Magazine. It's open for breakfast, lunch and dinner, and serves generously portioned food with options ranging from omelets to BBQ pork ribs.
Check out this list of five restaurants loved by food bloggers in Las Vegas for more fan favorites
Firefly serves tapas and house-specialty sangria until late night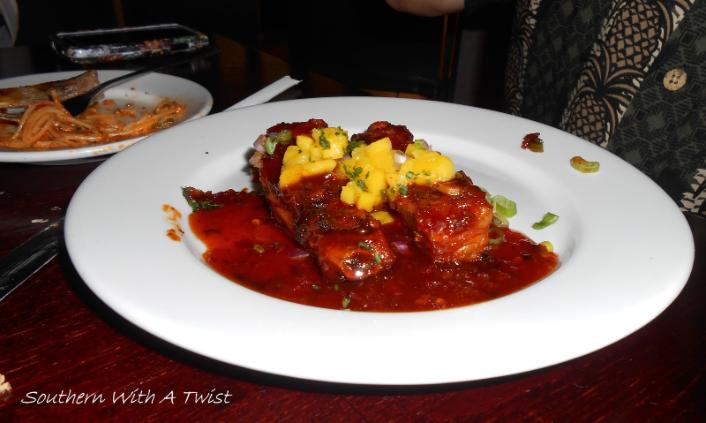 Firefly, Las Vegas – photo by Lynn Vining
Dine at this tapas kitchen and bar at a table for two, or perhaps bring a group down and make a dinner party out of it. With hot and cold plates for you to order up a shareable feast, everyone will be satisfied. To drink, you can't go far wrong with the house-specialty sangria sangria, although they also have wine, beer and cocktails, all reasonably priced. There are several Firefly locations in Las Vegas, but it's the Paradise Road location that's open until 2 a.m. every night.
Another way to experience's Las Vegas' food culture is with one of these Las Vegas food tours
Aburiya Raku is an extra-special Japanese charcoal grill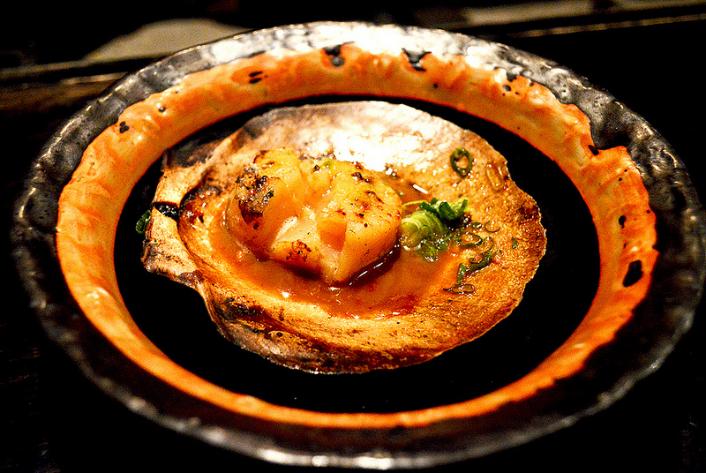 Aburiya Raku, Nevada – photo by Buddha Bellies
The name Aburiya Raku translates literally as "charcoal grill house enjoyment," which might not be perfect English, but you get the gist. Diners love the authentic Japanese flavors, and so do the folks behind the James Beard Award, who named Aburiya Raku's chef a finalist for the "Best Chef Southwest" in 2011 and 2012. And for night owls, the restaurant is open until 3 a.m. daily, except on Sundays, when it's closed.
For another type of Japanese cuisine, see Hopper's picks for the five best sushi restaurants in Las Vegas