It may not be the first thing that comes to mind when one thinks of Las Vegas, but Sin City is actually a great base for visiting several of America's most spectacular national parks. The colorful Red Rock Canyon lies just a few miles outside the city, and the popular Lake Mead recreation area is only 30 miles away. Travel a little further, and you can reach some iconic American sites: Zion National Park, Death Valley and the Grand Canyon. These breathtaking wildernesses will sweep that craziest of human creations, a city of pure indulgence in the heart of the desert, straight out of your mind.
---
5. Sail and hike at Lake Mead National Recreation Area, Nevada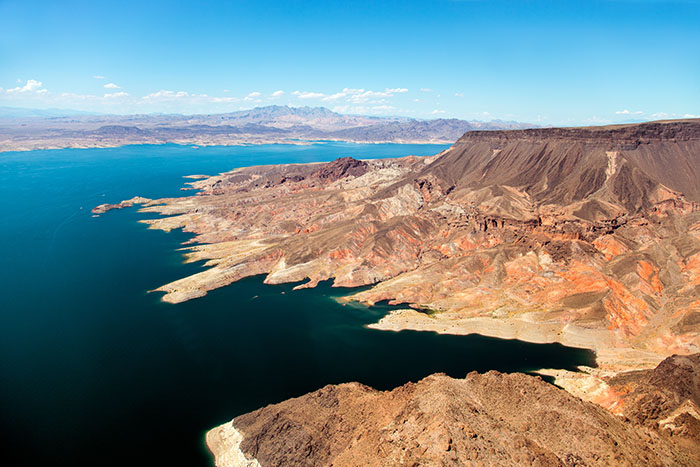 Surrounded by rugged mountains and an hour's drive east of Las Vegas, Lake Mead is a popular recreation area bordered by busy marinas and secluded coves. Anglers, boaters and water sport thrillseekers congregate on the water, and the area's many campsites and RV lots make it an ideal base for kayaking trips along the Colorado River. Hikers can walk the trails through mountains and canyons, and there are tarmacked roads for cyclists and road trippers.
4. Explore a red-rock wilderness just outside Las Vegas at Red Rock Canyon National Conservation Area.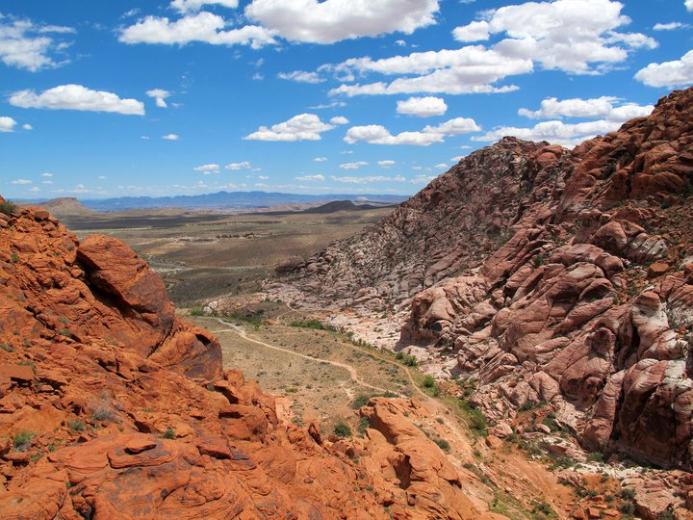 Red Rock Canyon National Conservation Area, Nevada – photo by Archimedes
A few miles to the west of Vegas spreads a spectacular stretch of red-hued crags and canyons, formed by sandstone that rises to thousands of feet above the desert floor. Nineteen marked trails thread through this landscape, some suitable for children and some for those desiring a more challenging hike. A myriad of animal and plant species live in the park, allowing for a few wild encounters on the outskirts of Las Vegas.
3. Explore strange landscapes and histories in Death Valley National Park, California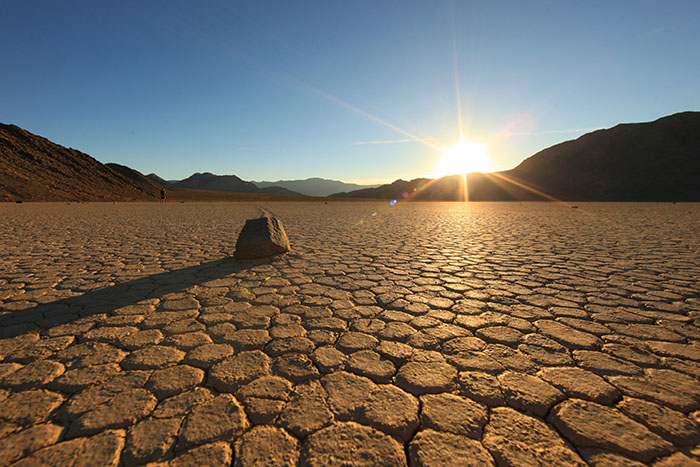 One hundred and twenty miles west of Las Vegas lies Death Valley. An immense National Park, the region encompasses empty acres of sand dunes and desert, and contains the hottest, driest and lowest place in North America. But as well as desert there are many other natural features to explore: salt flats, faults in the earth, springs, crazy rock formations, ice-capped peaks in winter and wildflower meadows after the spring rains. This unique and changeable terrain is well set up for exploration by foot, bike and car.
2. Discover soaring cliffs and deep dark canyons in Zion National Park, Utah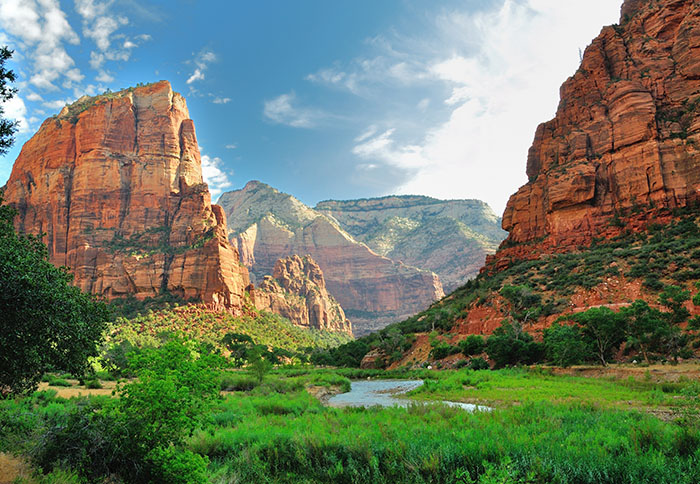 Zion is a truly spectacular national park, with narrow trails winding up and along immense sandstone cliffs, creeks rushing through valleys, and jagged rocky outcrops spiking the sky. Slot canyons are scattered throughout this landscape, and there is the opportunity to undertake terrific adventures rappelling into the dark, cool depths of some of them. Keyhole Canyon is a particularly good place to try this out.
1. Witness the breathtaking effect of eons of erosion at Grand Canyon National Park, Arizona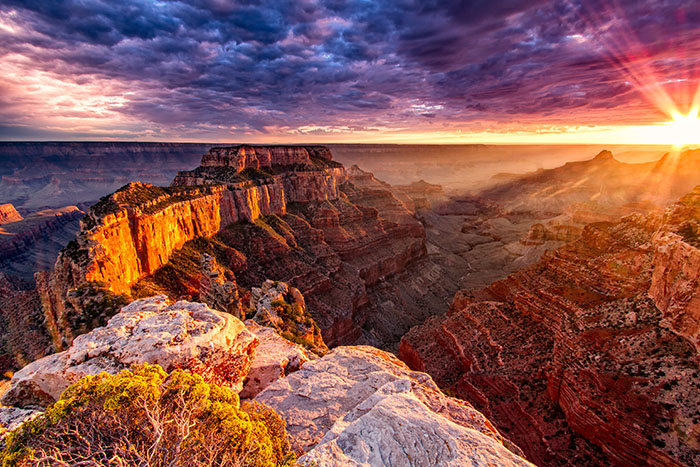 Over millions of years, the Colorado River has carved a vast gorge in the Arizona desert, creating the Grand Canyon. A World Heritage Site, the Grand Canyon is a mile deep and, at its widest point, a staggering 18 miles across. You can drive to lookout points, the most famous of which is the South Rim, about six hours by car from Vegas. Or you can delve down into the canyon itself, either on foot, on a mule, or by journeying down the Colorado River. For those with more money than time, a number of helicopter tour companies make the journey from Las Vegas.
Also check out these tips from the Hopper research team on how to save money on your flights to Las Vegas
Book at least 14 days in advance to save up to $200
Depart on a Saturday to save up to $76
Return on a Tuesday to save up to $54
Buy your ticket on a Wednesday to save up to $11
Travel in October or August to save up to $25