Want to stay in the City of Sin but not actually all that keen on sin? The first thing you'll need to ensure is that you don't stay in a hotel containing a casino. Fortunately, this is becoming easier. As an effort to encourage Las Vegas as a family friendly destination, the city's behemoth hotels have been building smaller complexes without any smoky gambling dens attached. This creates a gentler ambience and leaves room for more spacious suites. Below is a selection of the best hotels spearheading this new trend.
Relax in tranquil luxury at the Mandarin Oriental, Las Vegas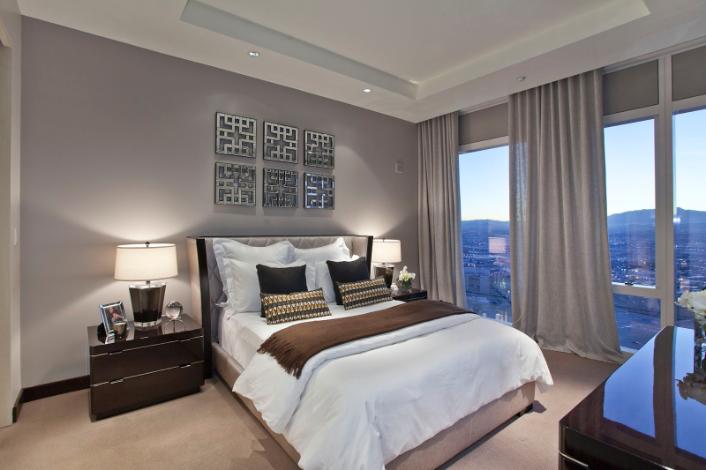 Mandarin Oriental, Las Vegas, Las Vegas – photo by Anthony Phillips
The Mandarin Oriental hotel is in ways the antithesis of Vegas. It has no casino, but does house a relaxing pool, a luxury spa, and is defined by its tranquil ambience. In other ways, though, it has all the glitz and glamour you'd expect from a high-end Vegas hotel. It has a gorgeous glass façade providing views of city and sand, and every inch of space has been stylishly designed in line with its East-Asian-centric theme.
Sleep above Vegas in a gold-glass tower at the Trump International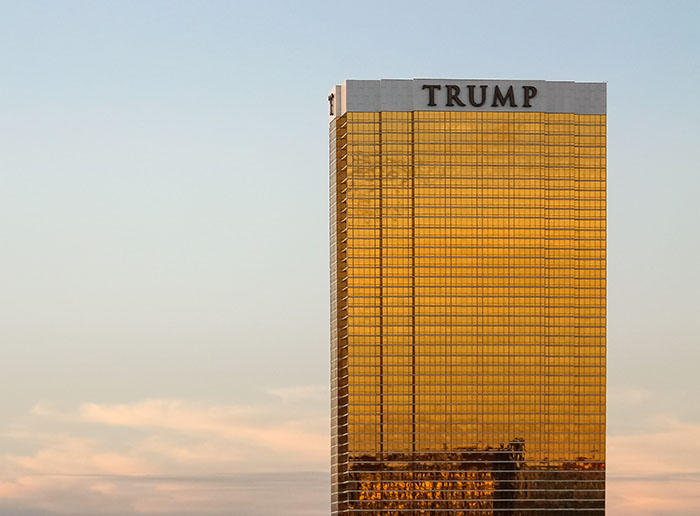 One of Las Vegas's shimmering landmarks, the Trump hotel is composed of 64 storeys of golden glass rising above the Strip. Quiet, unobtrusive luxury is Trump's speciality, and this can be found in its vast spa complex, its stylishly appointed guest rooms complete with kitchens, and in its heated pool lined with private air-conditioned cabanas and plasma TVs.
Check into an oasis of calm in Vegas' wild heart at the Four Seasons Hotel Las Vegas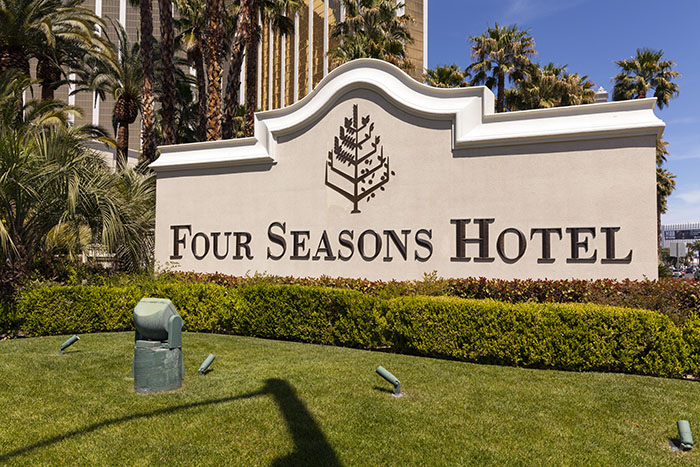 Set on the southern edge of the Strip, the Four Seasons Hotel is an oasis of calm overlooking a wild saturnalian stretch of clubs and casinos. Its peaceful, tree-lined entranceway creates the illusion that you are entering a retreat beyond the bounds of the city. It has beautiful public spaces, with an exquisite garden and concierge-served pool. Inside, the decor is tastefully understated, and the rooms, of course, utterly luxurious.
Curl up in the family friendly The Signature At Mgm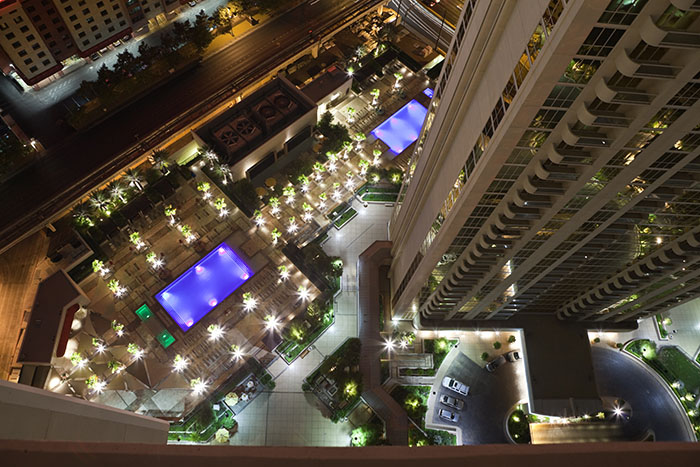 Just across the road from the long-established MGM Grand is the new Signature hotel, which aims to offer a contrasting vibe to its famous neighbor. Whereas the MGM is grand in every sense, and perhaps a little flamboyant for some tastes, The Signature has shed the ostentation and created a mellower atmosphere. Inside, it has all the luxuries of a leading Vegas hotel, and visitors can still take advantage of all the pools around the MGM.
Heal body and soul at the Hotel Vdara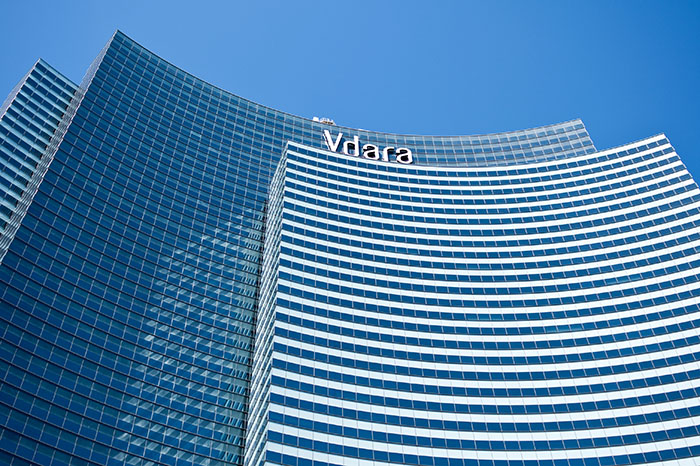 Of all the hotels featured here, Vdara is perhaps the furthest from your conventional vision of Vegas. "Non-gaming, no-smoke, eco-friendly" it boasts on its website, and while the last claim may be questionable, it certainly has a more wholesome feel than most of its neighbors. The space usually occupied by a casino is given over to huge suites with state-of-the-art kitchens, alongside the hotel's magnificent spa. This contains a fitness room, smoothie bar, outdoor pool, and a wide array of holistic health treatments.