Tapas may have originated as a small dish used to cover tapar drinks, or it may have first been served to muleteers leading their barren of mules through the Spanish interior, designed to prevent excessive drunkenness when they finally dropped into an inn and ordered a jug of wine after a hard day's travel in the fierce sun. The truth is, no one really knows. But whatever its roots, today tapas are one of the great pleasures of a trip to Spain, a chance to sample a wide array of home cooked flavors and textures in a single evening. An anchovy here, a slice of tortilla there, a meat stew in between, a few slices of Iberico ham hacked straight off the bone and a dish of saffron-infused rice speckled with rabbit and vegetables – to name a few among the endless parade of dishes.
Each region has its own specialties, and Catalonia is among the most vibrant, its fertile earth meeting a Mediterranean teeming with mariscos. Barcelona's tapas bars showcase the best in Catalonian cuisine, and usually add a sprinkling of dishes from all over the rest of the fractured Spanish nation. Here we gather five of Barcelona's best tapas restaurants – look them up on a map, trace a route between them, and set off for an evening of deliciously varied culinary experiences.
Check out these tips, like when to book your ticket, from the Hopper research team that can save travelers hundreds on their flights to Barcelona.
Canned food is transformed into some of Barcelona's best montaditos at Quimet i Quimet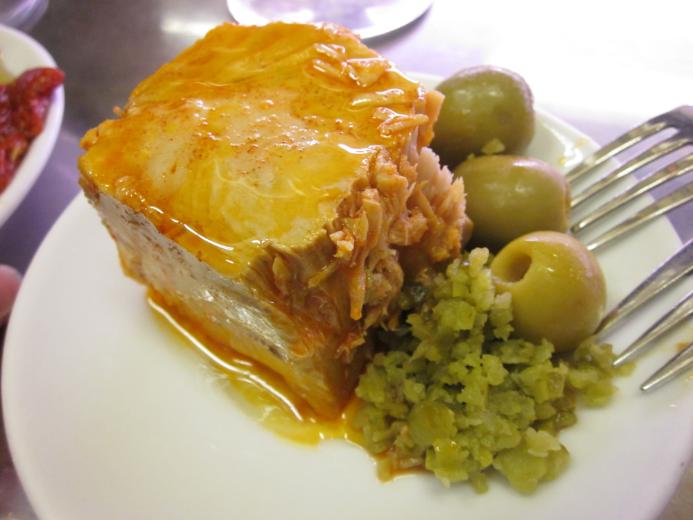 Quimet & Quimet, Barcelona – photo by i-kans
Quimet i Quimet began life many decades ago as a wine shop, and bottles still line the walls from floor to ceiling around its perennially packed bar. But these days it's the dishes displayed on this bar that take center stage. The tapas is concocted from a multitude of canned and preserved foods, which when combined and placed atop a slice of toasted bread make a delicious montadito. While many of the ingredients themselves are excellent – particularly the seafood, such as the anchovies and the bacalao (cod) – it's the dazzling variety and fabulous combinations that make this place special. These range from Quim family classics like smoked salmon with truffle honey and yoghurt, to the improvised inventions you can invite or ask for on the spot.
Sample the sublime creations of Tapeo, Anem de Tapes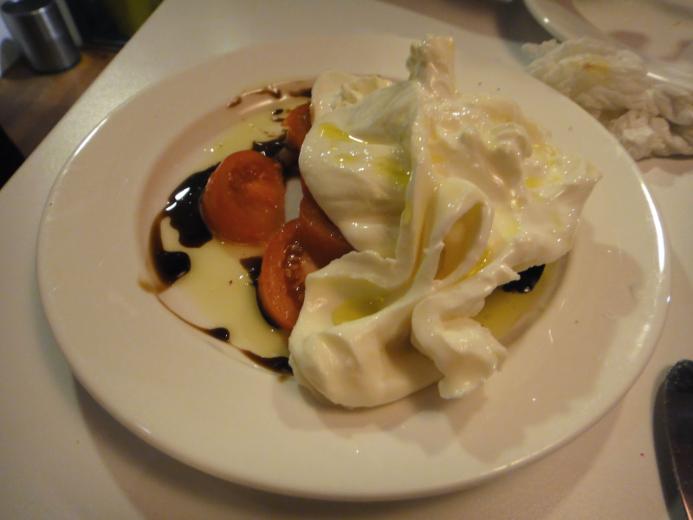 Tapeo, Anem de Tapes, Barcelona – photo by nycanna
Tapeo is another small tapas joint, but with a more chic and modern design than the old-world traditional Quimet i Quimet. Its tapas are carefully melded together, frying pan creations made from predominantly fresh ingredients, and the chefs are frequently conjuring new dishes while old favorites come and go from the mercurial menu. The chefs make great use of Catalan classics such as Samfaina, a smoky tomato and vegetable sauce which Tapeo serves stuffed in calamari or bacalao, and there are excellent meat stews, including a sublime one with glazed beef cheek.
Settle in for good beer and a vast selection of superb montaditos at Cervecería Catalana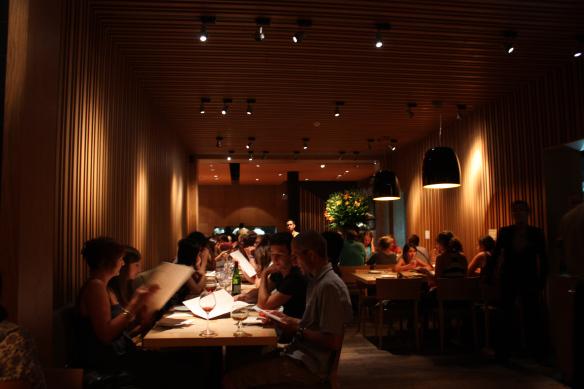 Cervecería Catalana, Barcelona – photo by faimouioui
Cerveceria Catalana is a beer bar and restaurant in the city center, serving a diverse selection of tapas and montaditos as well as beers from around the world. In terms of food this place has everything covered, making tasty and inventive use of both comida del mar and comida de la tierra (food from the sea and the earth). Goat cheese is used as a flavorful finishing touch in many of the dishes, and nuts are frequently added for texture. Considering its central location – standing amid overpriced tourist traps – and the quality of the food, its damn good value. Having decent beer to wash down the tapas makes a pleasant change, too.
A small but fantastic menu at La Cova Fumada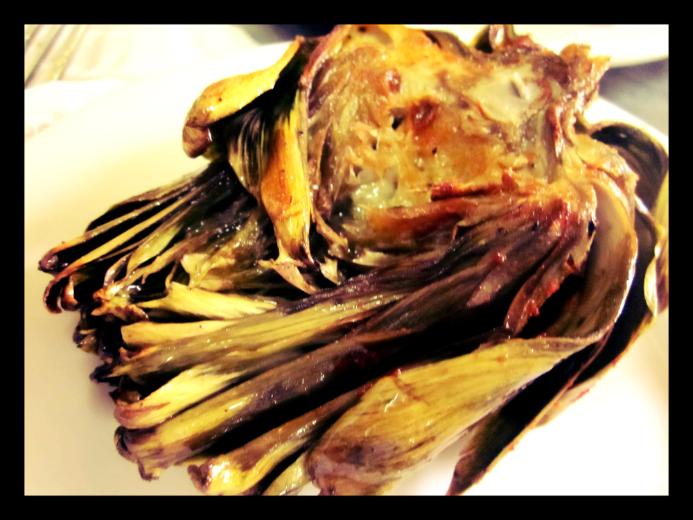 La Cova Fumada, Barcelona – photo by i-kans
La Cova Fumada is a laid-back, no-frills bar and café with a smaller menu of specific dishes and not a montadito in sight. Situated within the warren of streets in the beachside district of Barceloneta, its location informs a couple of its specialities. It claims to have invented one of Barcelona's great culinary exports, La Bomba, a round potato croquette laced with aioli and a drop of spicy sauce, named after an explosive used by anarchist revolutionaries in the Barceloneta district during the unsettled '20s and '30s. La Cova also makes excellent use of creatures from the nearby Mediterranean, and a few whole calamari y polpo (squid and octopus) can usually be seen cooking beneath the plancha (grill) in the open kitchen.
Take a journey around Spain at trendy yet traditional Bar Cañete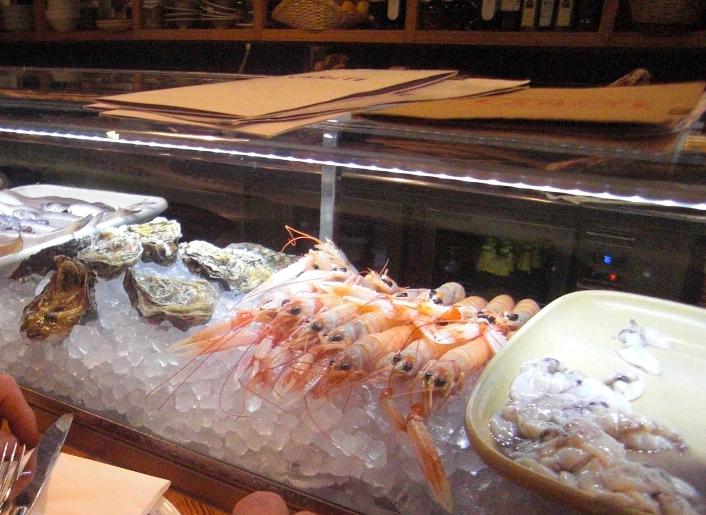 Bar Cañete, Barcelona – photo by someonetoldus
A recent addition to the already stuffed stomach of Barcelona's trendy tapas scene, Bar Cañete has been quick to join the ranks of the city's popular and permanently packed-out restaurants. Its approach is very traditional, both in its layout – with its genteel long thin bar and narrow scoffing space – and in terms of the food, with a menu of classic tapas dishes drawn from all over Spain. Divine use is made of jamon iberico in tapas from the Extremadura region; there are wafer-thin berenjenas con miel (fried eggplant with honey) from Andalusia, and of course, a host of Catalan specialities involving stews and seafood. It's a little pricier, a little trendier, and a little less rough around the edges – but the food is authentic and absolutely delicious.