With the complicated hodgepodge of taxes, baggage fees, and surcharges often involved in long-haul flights, it's no wonder that many of us tend to go for the cheapest option available. For the long-legged or comfort-conscious, though, putting some extra time into researching different airlines can make all the difference, especially when faced with spending 10 hours or more in your seat on transpacific flights. If you've been turned off by too-narrow seats or bad service in the past, read on to find out more about the five best transpacific airlines, all recipients of World Airlines Awards. you'll be sure to enjoy a much more relaxing and comfortable experience during your next trip across the Pacific Ocean.
5. EVA Air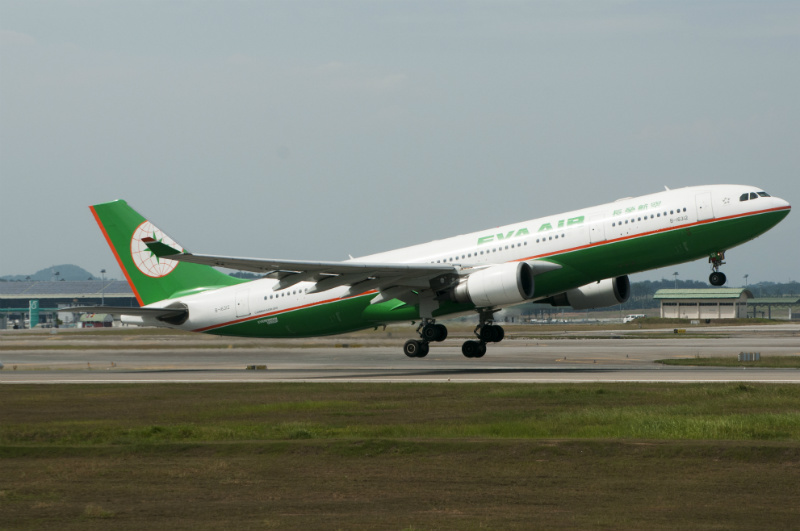 This Taiwan-based airline offers flights to more than 50 destinations in Asia, Oceania, Europe and North America. Highly-ranked by passengers all across the board, from baggage handling to seat comfort and in-flight service, EVA Air offers a great transpacific experience at a reasonable cost. And for about 15% more than an Economy Class ticket, passengers can enjoy larger, well-designed seats, electrical outlets, and enhanced dining options. Being able to sleep comfortably and keep your iPod or laptop charged does a lot to reduce the pain of long flights, making EVA's Elite Class a great alternative to more expensive business class tickets.
4. Japan Airlines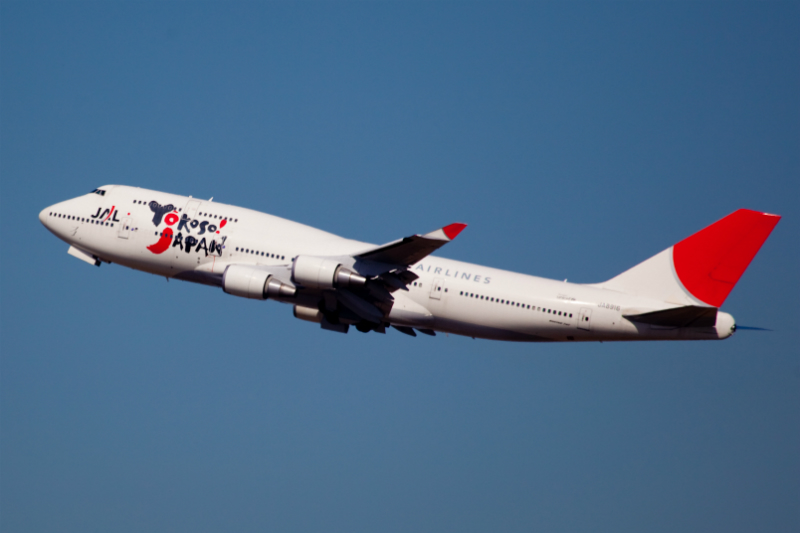 Japan's flag carrier will make passengers feel pampered even in economy, with smiling, attentive staff providing great service, including healthy meals and snacks that are on a whole other level from the uninspired offerings of many other airlines. You'll even find a delicious Okinawa lemon-flavored original drink, Sky Time, to keep dehydration at bay during your flight. Their service makes flying so pleasant, in fact, that springing for the Premium Economy class may not be worth it unless you need the extra legroom.
3. Asiana Airlines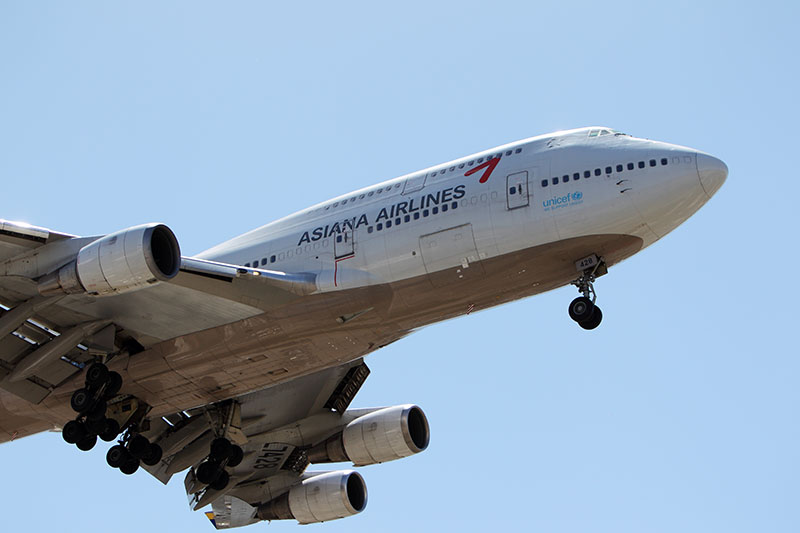 Rated highly on punctuality, comfort and in-flight amenities, this South Korean airline offers three classes of service, meaning you won't benefit from the decently-priced Premium Economy option that's becoming increasingly popular with many other companies. However, you'll find entertainment systems with a good range of on-demand audio and video, and a great variety of Korean, Chinese, Japanese, and western meals. Even economy-class passengers can use power outlets on some aircraft, and the use of e-mail and text messaging are both available for a reasonable fee.
2. Cathay Pacific Airways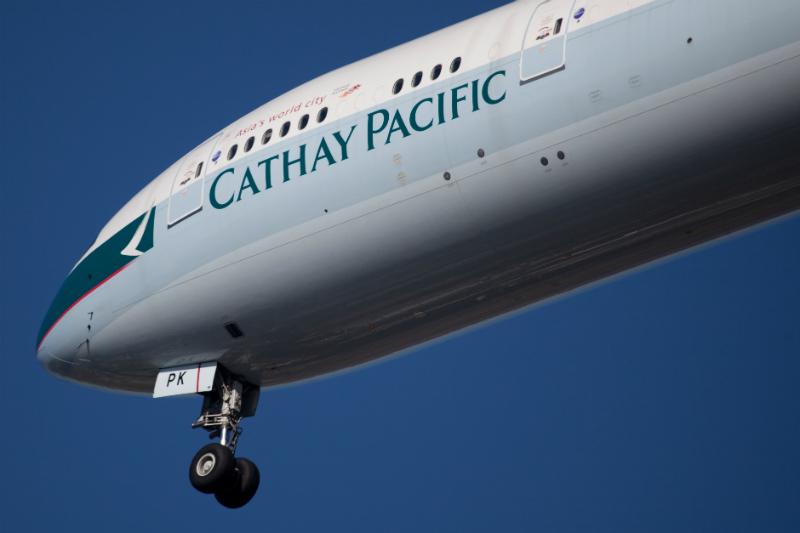 Hong Kong's flag carrier offers flights to about 130 destinations worldwide and is widely recognized for its stellar, courteous service. All passengers have access to 110v AC power outlets, on-demand entertainment with over 100 movies and 500 television programs to choose from, and complimentary meal and snack services. The one downside to the economy class is the fixed-back seat, so we suggest taking advantage of the premium economy class to enjoy not only a more comfortable seat with a footrest and six inches of extra legroom but also priority check-in, prioriyu boarding and a multi-port connector for all of your devices.
1. ANA All Nippon Airways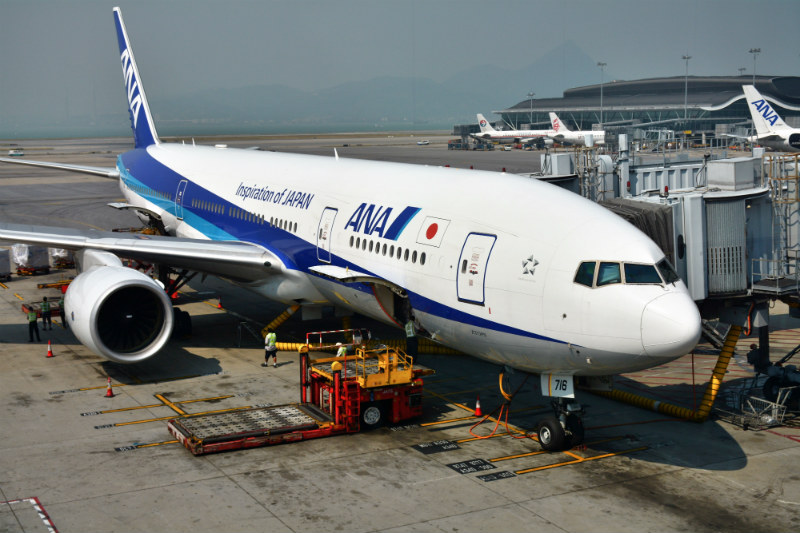 ANA tops the list by providing friendly, professional service and a great experience from check-in all the way to disembarkation. All passengers who catch a transpacific flight on the new Boeing 777-300ERs will benefit from greater seat pitch, on-demand entertainment, and universal power outlets and USB ports, even in economy class. Opt for premium economy when flying between Tokyo and Washington D.C. or Chicago, though, and you'll be able to sleep the long flight away on a wider seat with complimentary noise-canceling headphones keeping the roar of the engine at bay.