As the busiest airport in the world (by number of takeoffs and landings) and offering direct service to over 210 destinations all over the world, O'Hare International Airport puts Chicago residents at a great advantage when it comes to flying to amazing locations without having to deal with long stops and layovers. To help you sort through the dozens of international destinations O'Hare serves, Hopper's analyzed huge amounts of flight data to put together the following list of the five cheapest direct flights from Chicago to Europe. Between Germany, Scandinavia, Turkey and Austria, there's a good variety of destinations to choose from, so you're sure to find something that'll pique your interest. Happy travels!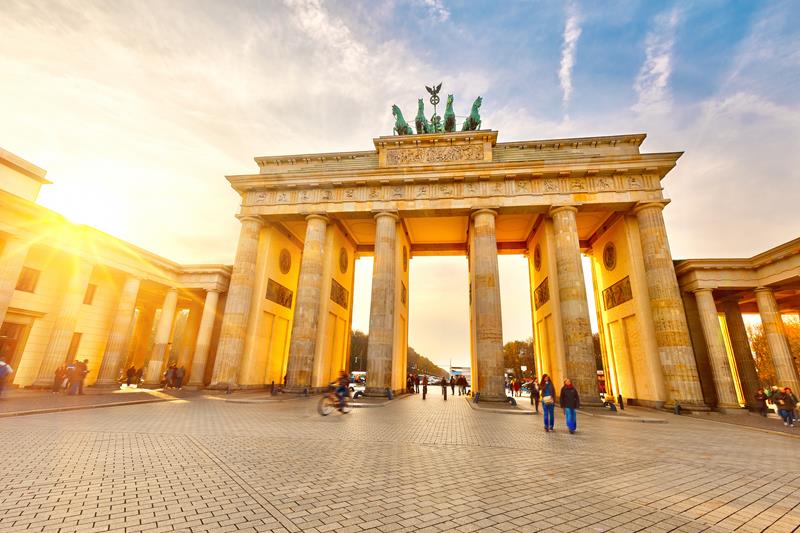 Progressive Berlin is a great way to start the list, with fascinating attractions such as the Berlin Wall Memorial and the Jewish Museum waiting to immerse visitors into the city's tumultuous history. But if history isn't your thing, Berlin also boasts some great art galleries, a zoo with the largest range of species in the world, and lively music and cultural scenes that mean there's always a cool show or festival to attend. The only option for direct flights from O'Hare is with Air Berlin, and the best way to save on airfare is to fly in early September.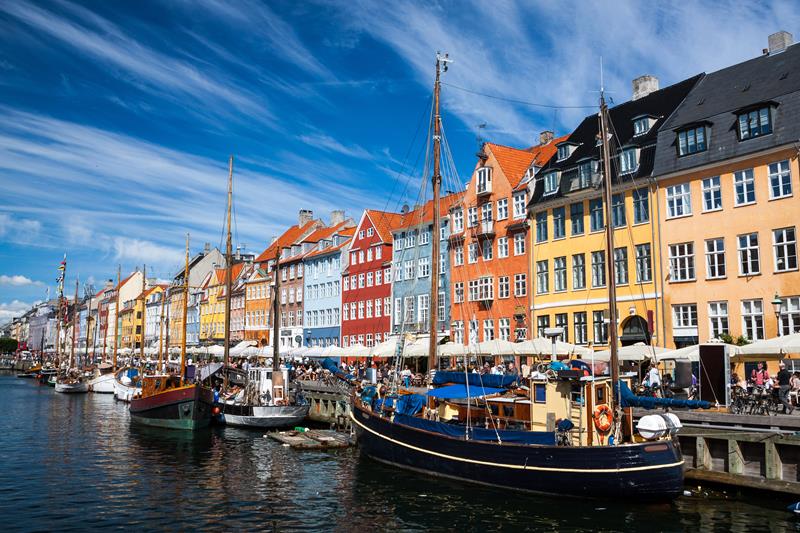 Copenhagen offers the perfect mix of modern and medieval, its streets hiding both cobbled squares and electronic nightclubs, church spires and Michelin­-starred restaurants, romantic canals and progressive architecture. If that balance between old and new sounds good, just hop on one of Scandinavian Airlines System's direct flights and you'll touch down in Copenhagen Airport in about nine hours, ready to explore the Tivoli Gardens, the Renaissance-­style Rosenborg Castle and the colorful harbor-front area of Nyhavn.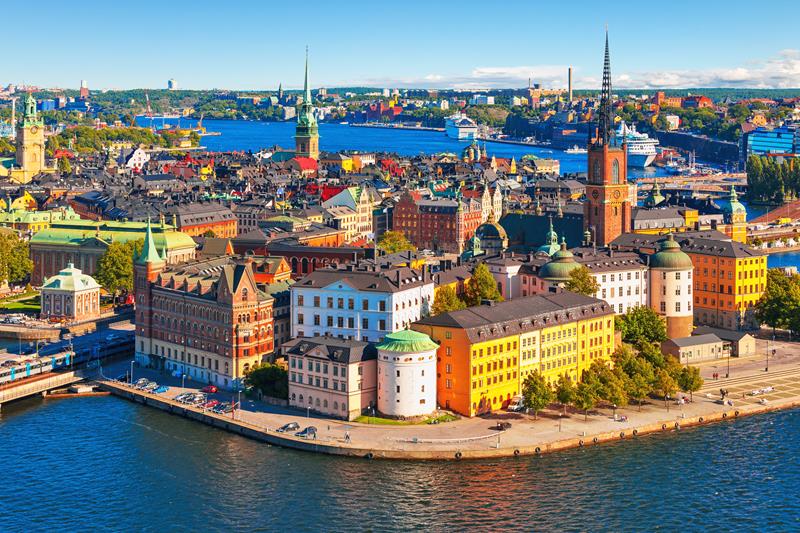 The second Scandinavian capital on our list is another city that mixes world-class restaurants, nightclubs and museums with the medieval charm of cobblestone streets and beautifully preserved churches. Take a boat tour of Stockholm's historic canals, drop by the ABBA Museum for a bit of nostalgia, or head to the island of Djurgarden, where you'll find the open-­air Skansen Museum and some beautiful scenery to stroll through. The only direct option is with Scandinavian Airlines System, and it's worth mentioning that indirect flights on this route can be about $200 cheaper ­­(a significant difference for budget­-minded travelers).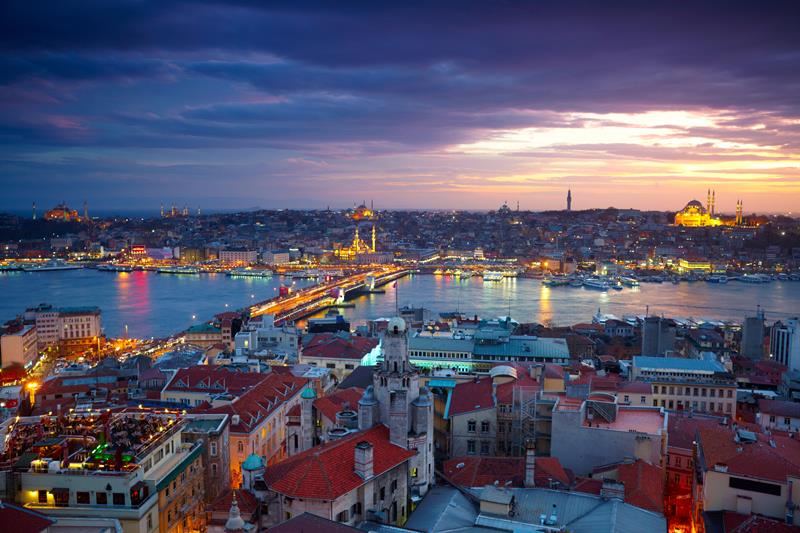 Formerly a Greek colony, then a Roman capital, then the seat of the Ottoman Empire, Istanbul contains no shortage of vibrant cultural and historical sights, including Hagia Sofia, the Blue Mosque, and the Maiden's Tower. You'll find plenty to do too, whether you prefer shopping for tea and Turkish Delight in busy bazaars, puffing a water pipe on a sunny terrace, or lying back for a massage and a scrub in a traditional hamam. You'll have to brace yourself for the trip there, though, which lasts just under 12 hours even when flying direct with Turkish Airlines.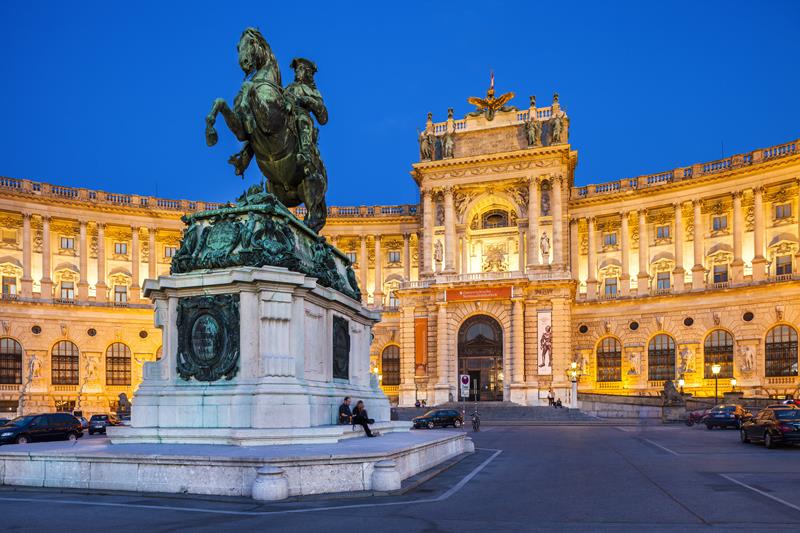 The main attraction of any trip to Austria's capital is undoubtedly its UNESCO-­inscribed historic city center, which contains impressive buildings such as the Hofburg Palace, the Austrian Parliament, and Vienna's City Hall. For a fun treat, make sure to stop by local coffee houses, most of them grand and lively, to refuel between sights. The cheapest airfare rates are usually found in early April with Austrian Airlines, but Vienna is perhaps most fun to visit in December, when traditional Christmas markets light up its picturesque streets.