If the winter frosts have settled on the New York Area, or if the summer sun just isn't quite strong enough for you, then there's one obvious place to escape to: Florida. Whether you're looking for rollercoaster thrills and glitzy attractions, or just a stretch of hot beach to relax on, the sunshine state has just what you need. Not only that, but flights down the eastern seaboard can be remarkably cheap, too. Here at Hopper we've analyzed millions of flight searches to calculate the five cheapest destinations to fly to in Florida from Newark's Liberty International Airport. All you have to do is select which best fits your desires, then use our When to Buy and Fly tool to find the lowest prices for flights on your dates.
Good luck!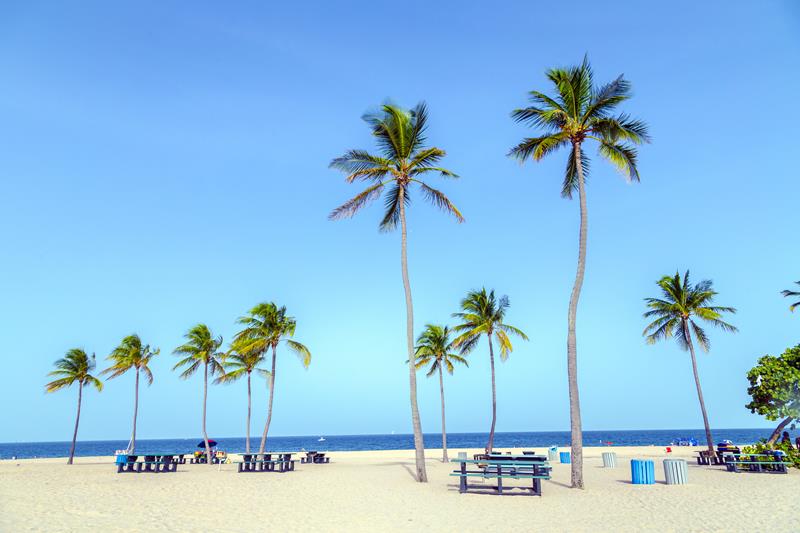 Zip down America's Atlantic coastline and exchange temperate Newark for subtropical Fort Lauderdale, lapped by Gulf-Stream-warmed water. Here it's all about the beaches and the boats, whether the gargantuan cruise ships that nose into the pretty harbour, or the tiny crafts that glide through the city's Venetian canalways. The cheapest flights are with US-American and include a stop, usually in Charlotte, North Carolina. Alternatively, buy a couple more hours on the beach for an extra $30 or $40 by flying direct with United.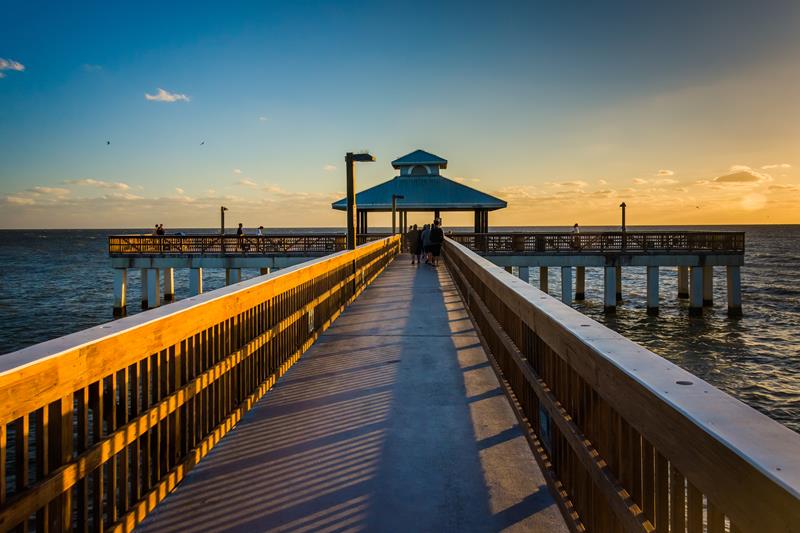 Fort Myers sits almost directly opposite Fort Lauderdale on Florida's west coast, prettily perched overlooking the Gulf of Mexico. It's a chilled-out vacation destination, less frequented than its east coast counterpart and with a smaller array of attractions, from the homes of two of America's great inventors, Thomas Edison and Henry Ford, to a nationally renowned butterfly conservatory. Fort Myers also makes a great base for encounters with the wild, whether with marine creatures out on the open sea or with birds and reptiles in the swampy Everglades.
Travellers face a similar decision as with Fort Lauderdale: the cheapest flights are with US-American, but they include a stop, while United runs direct flights that are an hour or two quicker but cost, on average, $40 more.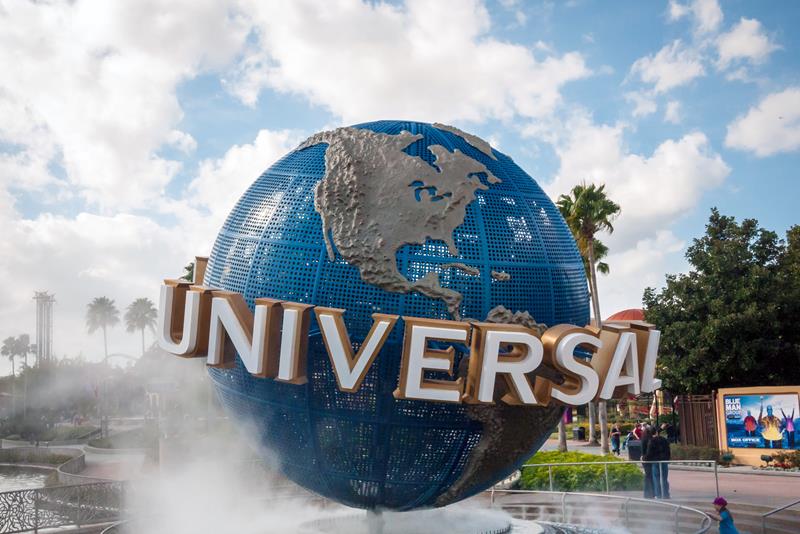 Situated right at the kaleidoscopic heart of Florida's tourist trade, Orlando is one of the world's great kids' vacation destinations. Whether their first love is Snow White or Jack Sparrow, or whether they prefer the magic of Harry, Ron and Hermione, the city has heaps of attractions to suit their particular tastes. It's also packed with animal-based attractions, from monstrous aquariums to interactive zoos, done Disney-style. Conveniently for New York-based families, the cheapest flights are direct with United, so you'll only have to keep those kids under control for three hours in the air.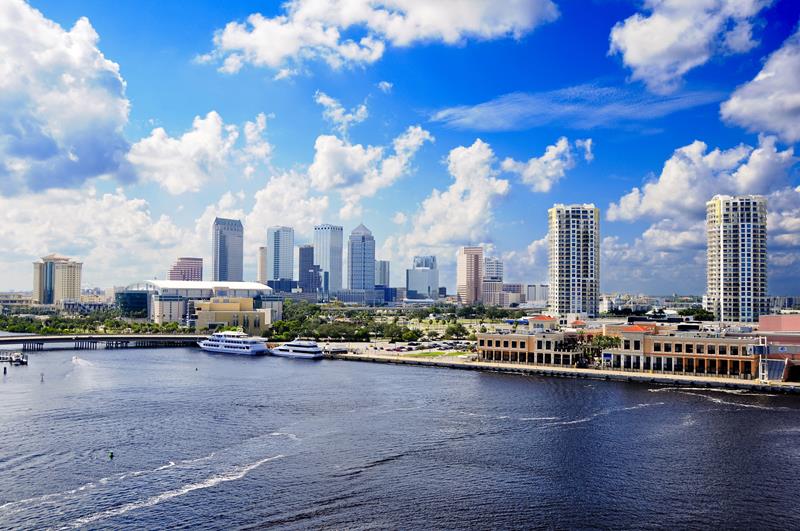 A trip to Tampa isn't so much about the city itself, which is primarily a business and commercial hub, but rather about the beautiful beaches nearby, such as Clearwater and Sarasota Keys.There are a couple of in-city attractions though, including the fascinating Old Town of Ybor City which has been entertainingly kitted out for the edification of visitors, and the stomach-stealing thrills of Busch Gardens amusement park. Tampa also makes a pleasant base for visits to Florida's more stellar destinations, whether the man-made thrills of Orlando or the wilder sights of the Everglades. Flights are at their cheapest in January and February, although good deals can be found throughout the year, with indirect flights from Delta competing for custom with direct but pricier flights from United.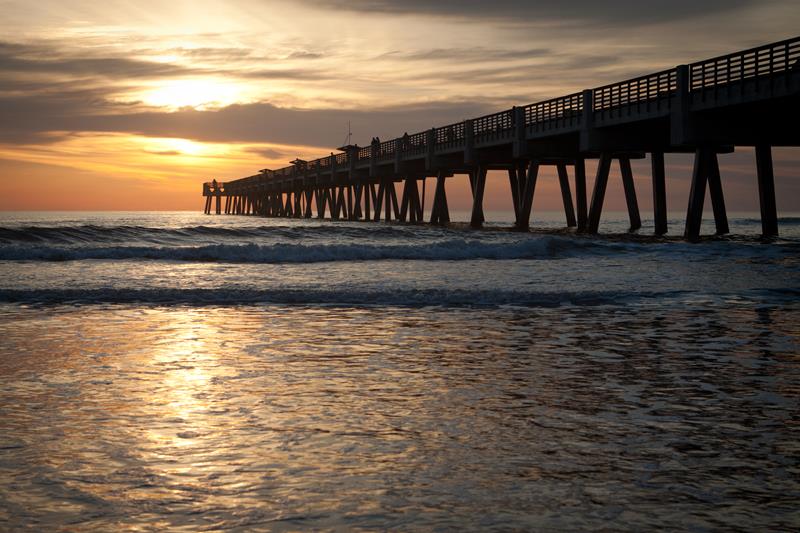 Jacksonville is the cheapest destination in Florida for Northeastern residents craving a bit of subtropical sun, and although the town may not fit most people's vision of a Florida vacation - historically, it's a gritty and industrial city where work tends to outweigh leisure - it's actually got much to recommend it. There's a vibrant Atlantic beach culture which is far less overcrowded than better-known destinations in the state; a gorgeous riverside downtown and neighbouring historic district; and an unexpectedly vigorous contemporary art scene. To get the super-cheap tickets you'll need a little patience though, as they involve a connection and take a total of at least five hours; direct flights with United halve that time, but cost at least 10% more.