Whatever your reasons for wanting to escape the New York area, whatever you're looking for in the land you touch down in, the United States' southerly neighbor will have something to satisfy your cravings. For beach bums and sunrise-dancers there's the nightlife of Cancun. For adventurous SCUBA divers there's the dramatic submarine world surrounding the island of Cozumel. For city lovers seeking something new, challenging and rewarding there's the immense sprawl of Mexico City. And for families and couples looking for a peaceful and secluded getaway, Puerto Vallarta offers sophisticated resorts and a fabulous fine dining scene. Each of these destinations can be reached from Newark's International Airport for staggeringly low prices, from $546 for a flight to Mexico City down to $346 for a round-trip to Cancun. Such deals might not come up every day of the week, but they are not buried-treasure rare either - a little digging should unearth a good few options in this price range and, if you're lucky, you might stumble across something even cheaper.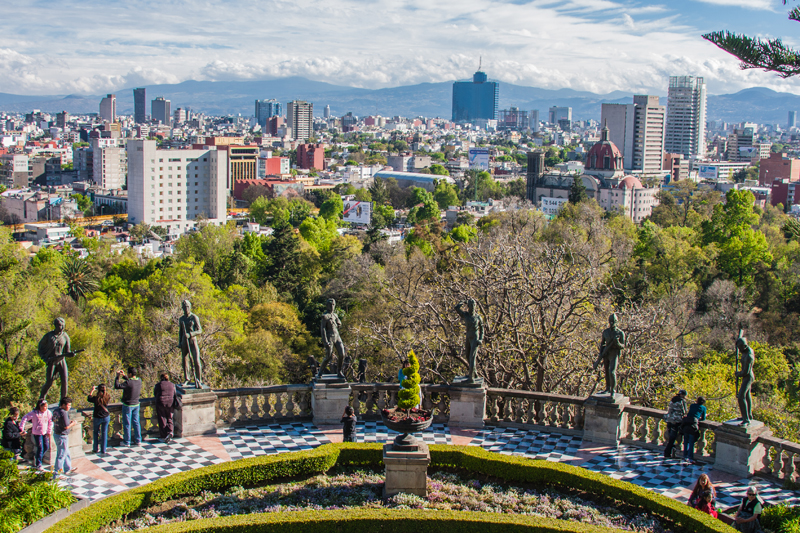 Mexico City is the biggest city in North America and so, if you're craving a tranquil break from the noise and bustle of NYC, you should probably look elsewhere. But if it's further urban adrenaline that you're after, these low-cost flight on United - some taking seven hours with a stop in Houston, some five-and-a-half hours direct - will suit you down to the ground.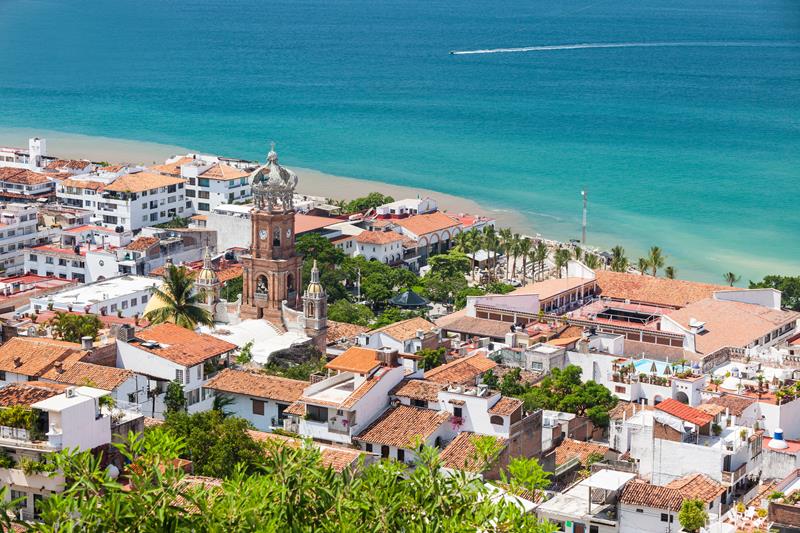 If the fast-paced chaos of Mexico City sounds like your idea of a holiday nightmare, then perhaps Puerto Vallarta would suit you better: set between the sparkling Pacific waters of the Bahia de Banderas and jungle-cloaked mountain slopes, the town is one of Mexico's most picturesque and sophisticated resort destinations. But it's far more than just a pretty picture - from fine dining to boutique shops, rainforest hikes to scuba dives, swoonsome beaches to a vibrant gay nightlife, a vacation to Vallarta is bursting with possibilities. And with flights as low as $463 - usually around eight or nine hours with a single connection on US-American - now is a great time to discover this gem of a resort destination.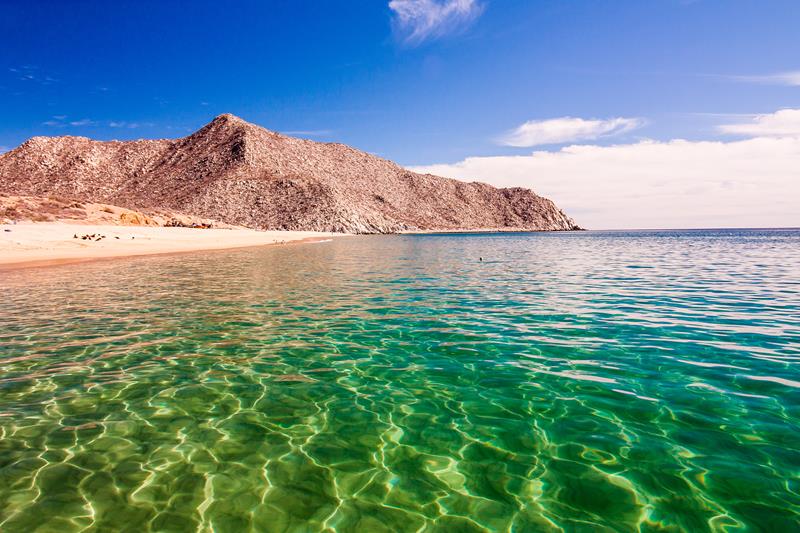 The once sleepy fishing village of Cabo San Lucas has morphed into a vibrant, trendy vacation destination over the past thirty years, famed for its wild nightlife, glittering dining scene, and stunning sea views from the southern tip of Mexico's Baja Peninsula. As well as great surfing and sunbathing, the town also gained fame for its unique SCUBA sights: divers can watch marine life navigate dramatic sand falls, or explore the fallen leviathans submerged off shipwreck beach. Best of all, visiting this once far-flung destination is now exceptionally easy: the cheapest flights from Newark International are direct with United, with a flight time of just over six hours.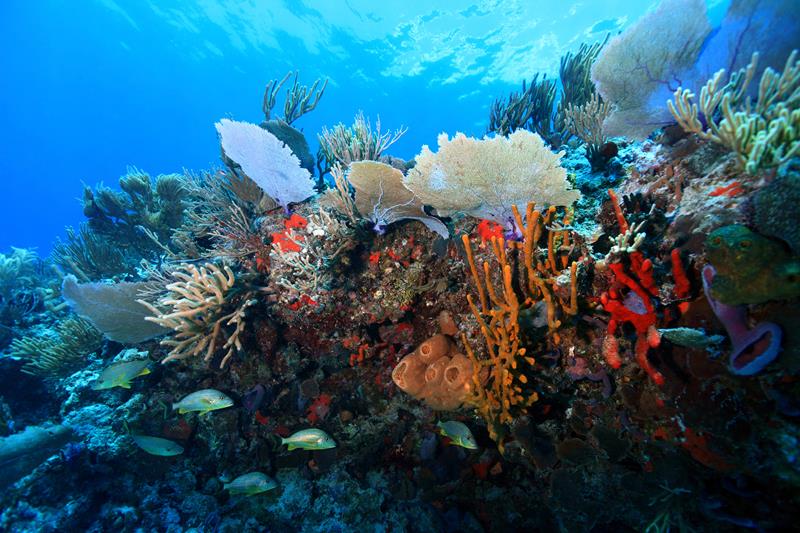 The reasons to visit Cozumel are numerous: beautiful white-sand beaches, a dense and wild jungle interior, Mayan ruins including the nearby city of Tulum, luxury resorts and lively nightlife. For SCUBA divers, the island offers easy access to some of the most spectacular underwater terrain and marine life in the Western Hemisphere. Add to this already heady list absurdly cheap flights from Newark - as low as $352 there and back on US-American with a connection in Miami - and you've got a pretty convincing set of reasons to drop your plans for the weekend and jet off for the Caribbean Sea.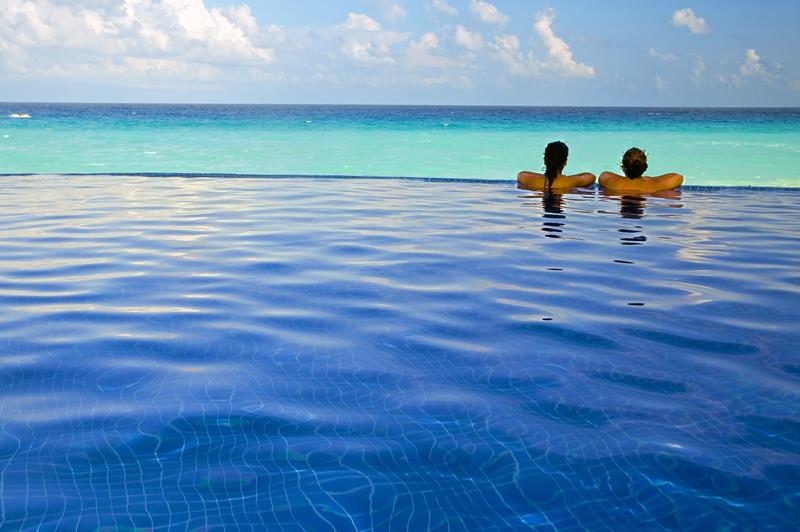 Cancun has evolved into one of the world's best loved resort destinations, where ivory sands meet all-inclusive hideaways on the shores of the Caribbean Sea. But there are many more sides to this coastal paradise than just beautiful beaches, unfailing sunshine and fine dining a few minutes walk from your hotel door. More adventurous visitors can discover staggering Mayan ruins, lively local nightlife and world-class scuba diving. With all these attractions, its hardly surprising that competition on flights to Cancun Airport is fierce. This is excellent news for travellers, with prices driven right down as airlines battle for market share on this perennially popular route. The cheapest airline changes daily, so do a little research using Hopper's flight tools and you're almost certain to find a fantastic bargain.