Mexico's vibrant culture, influenced by the ancient Mayan civilization and by a long Spanish colonial period, has a lot to offer travelers when it comes to historical attractions, gastronomy, and, of course, sunny beaches. Need a break from Oakland's urban sprawl? Read on to learn about the five cheapest flights from Oakland International Airport to Mexico, all of which make a round trip to this amazing country possible for well under $500. By using the tips and tricks we've compiled using Hopper's When to Fly and Buy reports, you'll be able to walk through charming colonial towns, sunbathe on the beach, and chow down on great local cuisine without wasting your hard-earned money on overpriced airfare. Enjoy!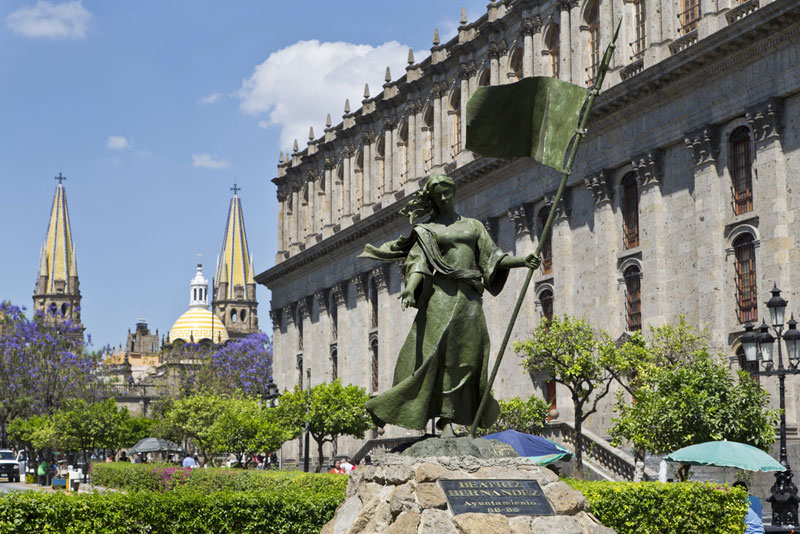 This city is famous for its mariachis, who will serenade you as you explore the interesting colonial buildings and plazas of its historic downtown area. Catch an opera at the beautiful Teatro Degollado, hit the local market for goat stew and fresh seafood, or take a day trip to the nearby pueblo of Tequila, where you'll find fun distillery tours and tastings. American Airlines and US Airways both offer similar deals on round trips to Guadalajara, but to increase your odds of finding the cheapest tickets possible, fly in mid March when rates are low.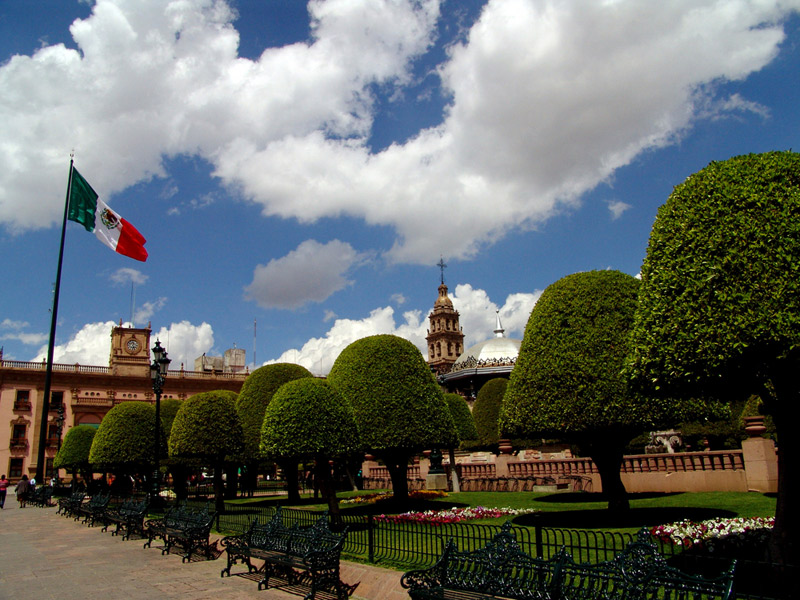 Leon's centerpiece is undoubtedly the spectacular and beautifully colored Neo-Gothic church that towers over the city, although you'll also find plenty of cultural attractions to explore, such as the Bullfighting Museum, Martyrs Square, and the Triumphal Arc commemorating Mexican independence. Leon's also of particular interest for shopaholics, who'll find a huge selection of cheap leather goods and discounted shoes by major brands. Delta is by far the best option for round trips, and the cheapest average airfare rates are found from late April to early May.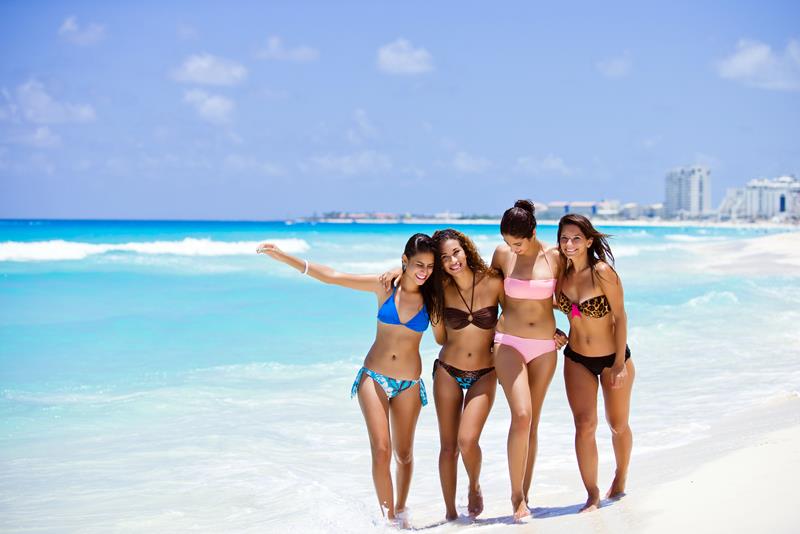 Cancun's pristine white beaches and turquoise waters need no introduction — it frequently tops lists of the most beautiful destinations, and you won't find much better if you're looking for the typical Caribbean vacation experience. However, get off the beaten paths of the numerous all-inclusive resorts, and you'll find a wealth of Mayan archaeological sites and temples to explore, providing an exciting alternative to the beaches and nightclubs. You can save over $100 on your round trip by flying with Spirit Airlines, and up to $105 just by booking a Tuesday departure and a Wednesday return.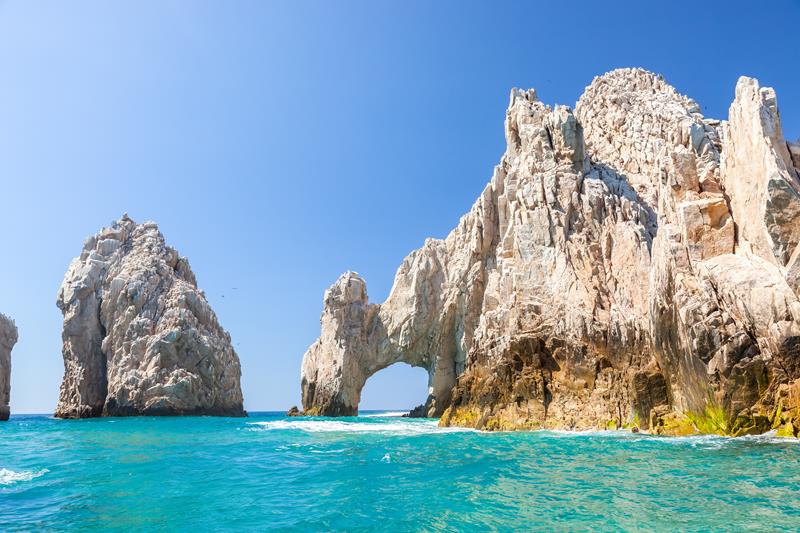 Check with American Airlines or US Airways for good deals on round trips to Cabo San Lucas, where you can laze around on beautiful beaches or stay active with some kayaking, scuba diving, and parasailing. Diving in particular is well worth doing even for novices, as Cabo San Lucas' underwater sand falls make for an amazing spectacle that can't be seen anywhere else. Fly in late April or early May you'll be enjoying this destination's beautiful landscapes and buzzing nightlife without breaking the bank.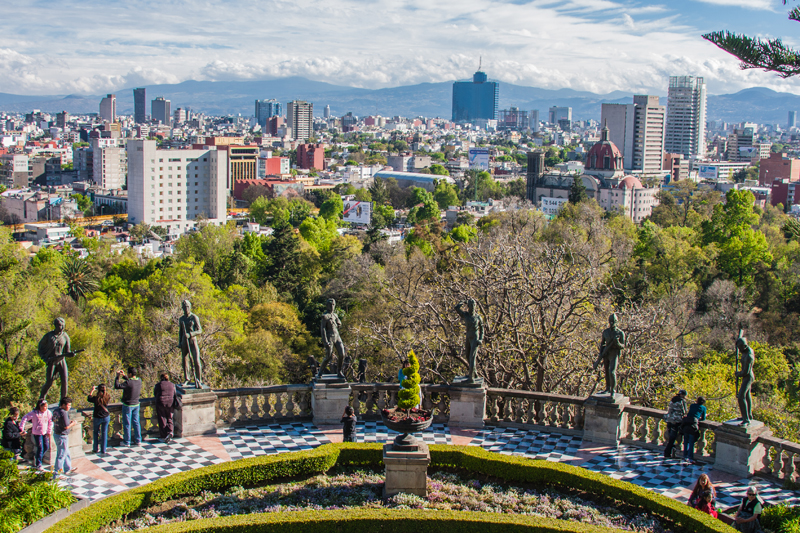 With the round trips under $400 offered by Delta, there's nothing stopping you from setting out to discover the countless landmarks and sights that dot the largest city in the western hemisphere. Must-sees include La Catedral and its solid gold altar, and there's even a "must-hear" in the form of the costumed musicians found in Plaza Garibaldi-Mariachi. Even if you manage to run out of things to do in the city, there's plenty to see nearby, from pre-Colombian pyramids to the foodie-friendly town of Puebla.