People have been adventuring back and forth across the Mexico-California border for a long while — sometimes even moving the border back and forth with them. Nowadays, the majority making the trip south from the USA are more likely to be vacationers than outlaws, seeking a memorable experience of the country's many fabulous attractions. Drink tequila among the bars and barrios of Guadalajara; trek through lush rainforest to uncover long-hidden Mayan ruins; or simply sprawl out at one of the country's unmatched coastal resort towns. All these experiences and many more are only a short flight away — and to make it even easier, we've calculated the five cheapest places in Mexico that you can fly to from San Francisco International. Buen viaje!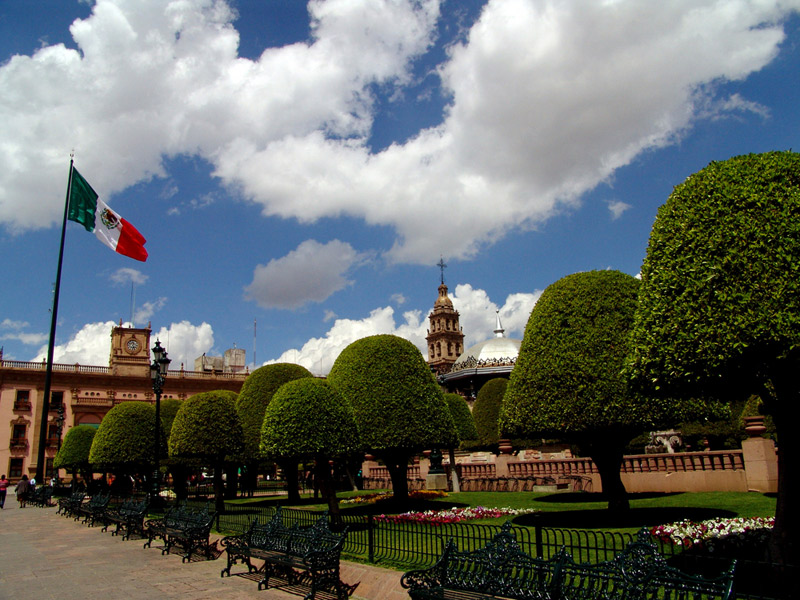 Leon is renowned for one thing: shoes. Now, it might seem a long way to travel from San Francisco just for shoes, but we're talking serious footwear here: Leon is known as "the shoe capital of the world" with retailers for every big name from Nike to Doc Martens. Beyond shoes, the town has a long history of supplying goods and leather in particular, so there's a historic quality to strolling the Zona Piel that surrounds the bus station. The city also has a small old town, and there are several architectural sites a short drive from the city itself. US-American and United operate flights from San Francisco, with the latter offering the cheapest airfares.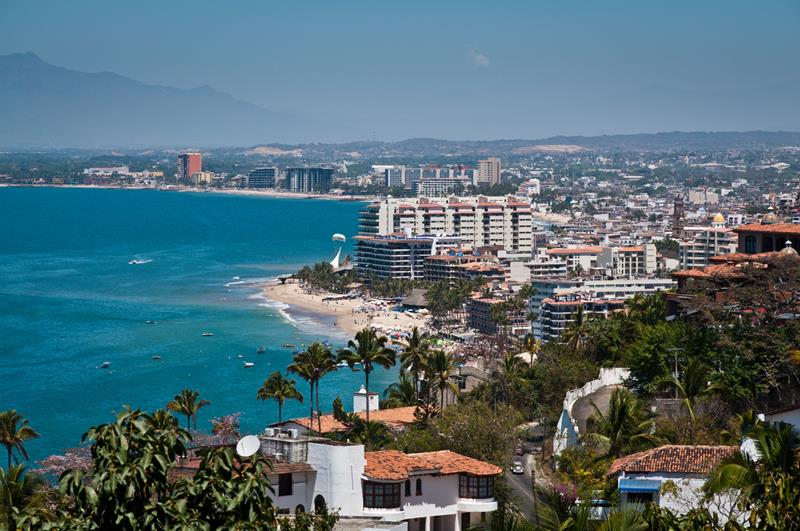 The jewel in the crown of Mexico's resort destinations, Puerto Vallarta places tastefully designed resorts and hotels against a backdrop of craggy cliffs and undulating rainforest, all resting on the pristine shoreline of the Bahia de Banderas. Cobbled streets lined with pretty shops and stylish cafes make up the town itself, while the more adventurous can ride horses along the clifftops, trek into the rainforest, or dive into the sparkling sea. A gay-friendly destination, the only qualification you need to enjoy Puerto Vallarta is a slightly fatter wallet than is necessary at similar Mexican resorts. Virgin operate low-cost direct flights while you can save a few dollars by taking an indirect route with US-American.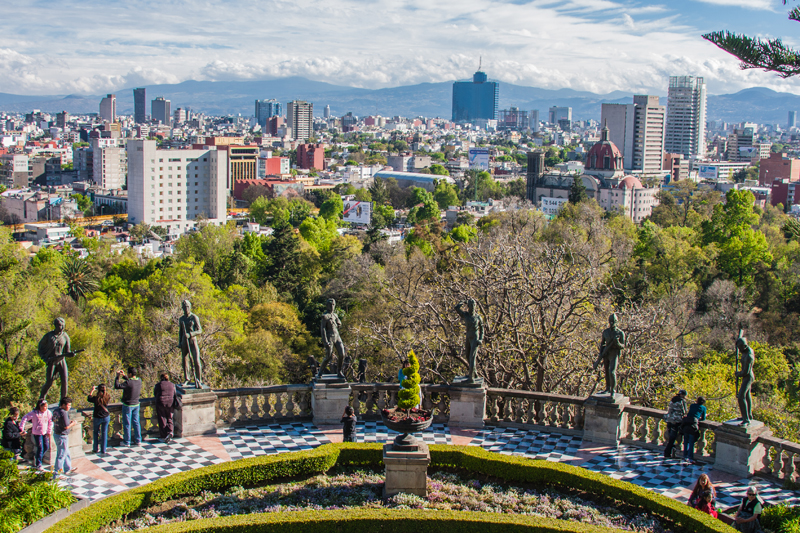 If, after a moment's consideration, you realize you want something a little more challenging and unpredictable than a beach resort can offer, then sprawling Mexico City will meet your needs perfectly. It's the American continent's most populous city, a dizzying mix of styles and cultures, from mariachi and mojitos on Plaza Garibaldi to the shadowy calm of the city's network of canals. In between, stop off in its many museums, check out colorful murals and graffiti, and snack on street food and top-end fusion cuisine. Both United and AeroMexico run direct flights for as low as $350, with a flight time of just under five hours.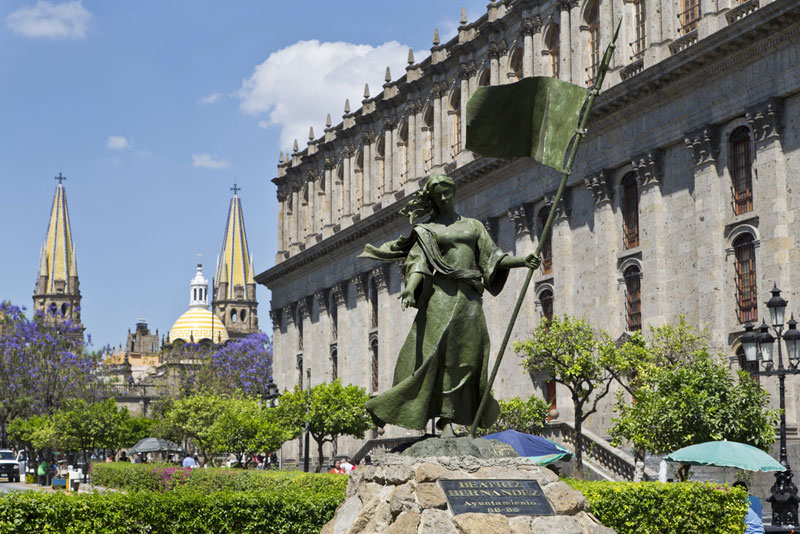 Mexico City can be too vast and chaotic for some, particularly if you're only seeking a short escape. If that's the case, then Guadalajara is an excellent alternative: It has a compact centro historico, packed with striking colonial and independence-era buildings and scattered with beautiful murals by the famous Mexican artist Jose Clemente Orozco. Here too are the engaging Museo Regional de Guadalajara, and one of the largest markets in Latin America, with a fantastically diverse food court for adventurous diners. But it's not all serious history and contemporary street cuisine: the city is also the birthplace of tequila and mariachi music, and its nightlife lives up to this illustrious heritage. AeroMexico operate the cheapest flights which are also, conveniently, the cheapest.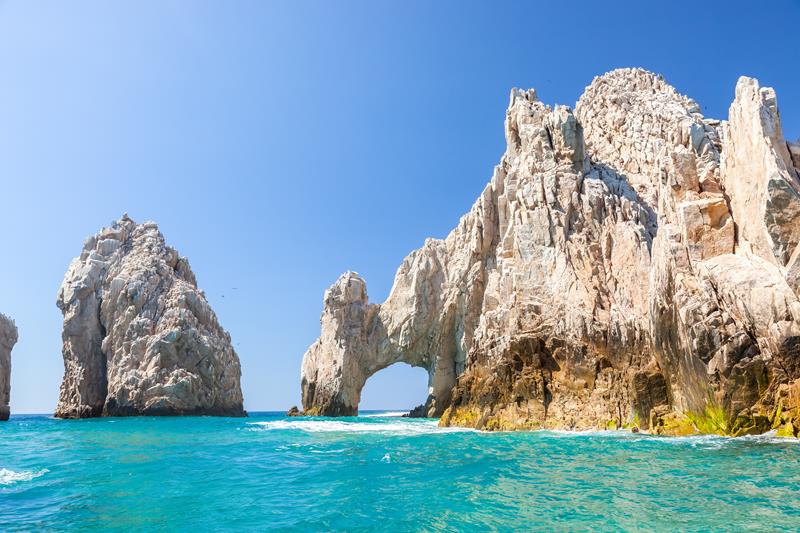 Once remote and inaccessible at the far end of the Baja Peninsula, Cabo San Lucas is now something of a hedonist's paradise, its clubs and bars spilling out onto white sands washed by the warm waters of the Pacific. Cervezas and tequila are undoubtedly the dominant tastes of the evening, while during the day, saltwater supplants alcohol as travelers throw themselves into a wide range of water sports, from kiteboards to banana boats. Beyond San Lucas is a sharp, sun-cracked world of bare rock, cacti and unusual wildlife, ideal for an escape from the relentless sociability of the town itself. If this sounds like your kind of party, then it's not difficult to get there: Virgin, Alaska and United all operate direct flights that frequently cost less than $300 return.