If you have a hankering for spicy foods, few dishes provide more satisfaction than chicken wings. At the best restaurants across the nation, wings are slathered in sauces with names such as "Armegeddon," "Death" and "Suicide." But there's more to the story than sauce to make your eyes water; the best spots have also mastered more unusual sauces made with the likes of pineapple and sriracha. And of course, the highest-quality wings are also typically deep-fried to perfection using the finest, freshest meat. Whether bone-in, boneless, super-spicy or mild, the wings in these standout cities are all but guaranteed to deliver flavors that kick – especially when ordered up very hot.
10. Atlanta wings favor flavor over fancy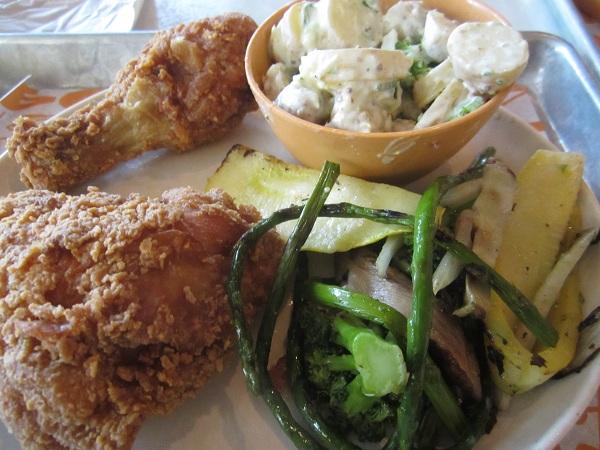 Chick-a-Biddy, Atlanta – photo by Marie Let's Eat!
No need to dress up for a wings meal in Atlanta, where some of the best restaurants in town are appealingly casual. Three Dollar Cafe gets the wings basics just right, with plenty of meat on the bone and a sauce to make you sweat (or not, if you select a milder version). The decadent wings come paired with cold beers and plenty of screens to enjoy a sports game. Fox Bros. Bar-B-Q is also utterly lacking in pretension; this Texas-style joint has a full bar and plenty of beer on tap, as well as outstanding jumbo wings that come hickory-smoked with ample sauce.
9. The best New Orleans wings restaurants are inexpensive and low-key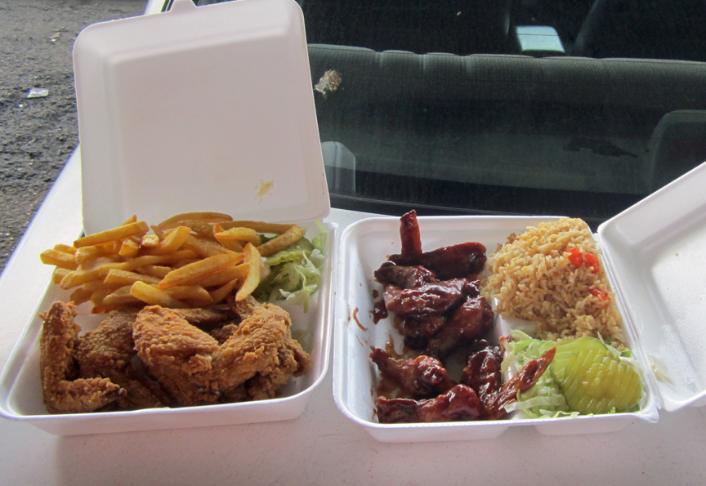 Manchu Food Store, New Orleans – photo by nolavie
Two of the most popular joints for Big Easy wings are unassuming hole-in-the-walls. Wing Snack Express is a small yellow shack offering 17 varieties of wings sauces, including lemon pepper, honey mustard, garlic parmesan and even pineapple. Manchu Food Store, meanwhile, sells greasy fried chicken wings alongside Chinese food and liquor from its distinctive purple storefront. The wings here are ridiculously inexpensive, too: order up 50 for only $20. On the fancier side, Emeril's NOLA is known for its "Miss Hay's Stuffed Chicken Wings," which come filled with pork, shrimp, mushrooms, onions, celery, cilantro and fish sauce, and are served with a homemade hoisin sauce on the side.
8. The wings in Dallas are so good, one restaurant is now a global phenom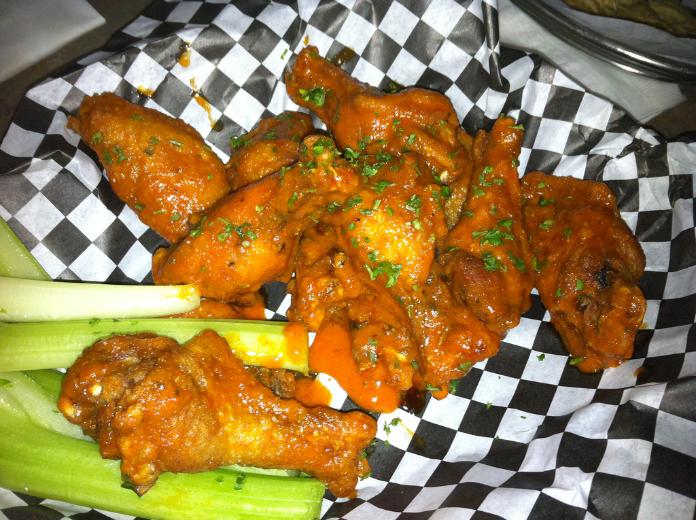 Frankie's Sports Bar And Grill, Dallas – photo by junkfoodcritic
Just how good are the wings in Dallas? One of the most popular wing chains in the world, Wingstop, was founded just outside the city in Garland, Texas. No fewer than 17 outposts in town make it easy to order up the signature wings – covered in sauces such as chili lime, lemon pepper, teriyaki and Hawaiian – that have become a global phenomenon. Another top spot, Angry Dog, is ideal for those who want a local find with just one original location in town. The award-winning wings don't come with fancy names – the spicy sauce is called, simply, "superhot" – but the powerful flavors speak for themselves.
See 5 tips, like when to book your ticket, from the Hopper research team that can save travelers hundreds on their flights to Dallas.
7. Brooklyn wings come with a tasty twist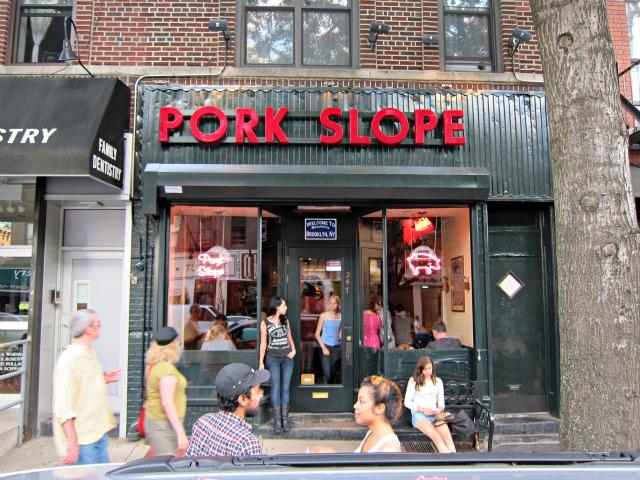 Pork Slope, New York City – photo by urbanedgeny
Not surprisingly, restaurants in hip and trendy Brooklyn put an inventive spin on classic wings. Talde, for instance, serves Chinese-flavored "Kung Pao" wings with chopped peanuts, scallions, cilantro and rich buttermilk ranch dressing, while Pork Slope offers wings with savory chili sauce. But this doesn't mean you can't find more classic offerings, too. Pork Slope also serves classic buffalo and BBQ varieties. And Bonnie's Grill, founded by a Buffalo native, is famous for its wings with all the signature fixings: celery, bleu cheese and (very) hot sauce.
6. In Washington, D.C. the wings are satisfyingly different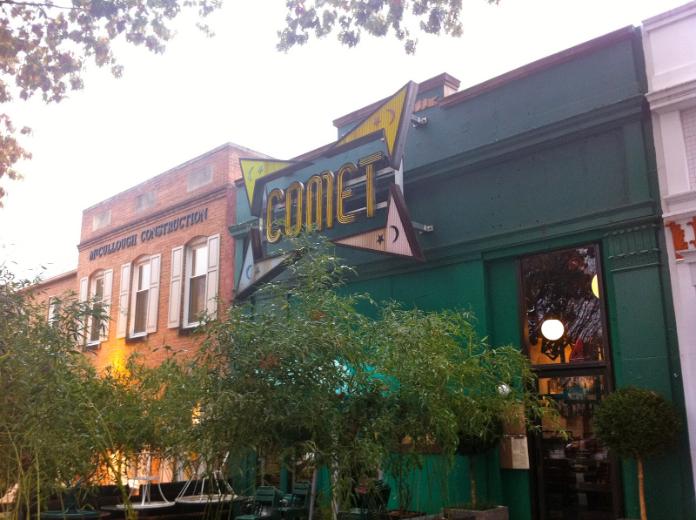 Comet Ping Pong, Washington D.C. – photo by Design or DYE
Wings restaurants in the nation's capital aren't afraid to try something different. With three outposts in the city (as well as others across the globe), Nando's Peri Peri is a must-visit. The restaurant, which started in South Africa, serves up a signature sauce, peri-peri, made from a spicy African chilli pepper. Another distinction here? Wings are flame-grilled, not fried, and marinated for 24 hours before being served. Duffy's Irish Pub is another unique wings restaurant; the chicken is fried in peanut oil, and the special Chesapeake wings are dry-rubbed first, then served with hot sauce.
5. Bacon takes the wings in Minneapolis to new heights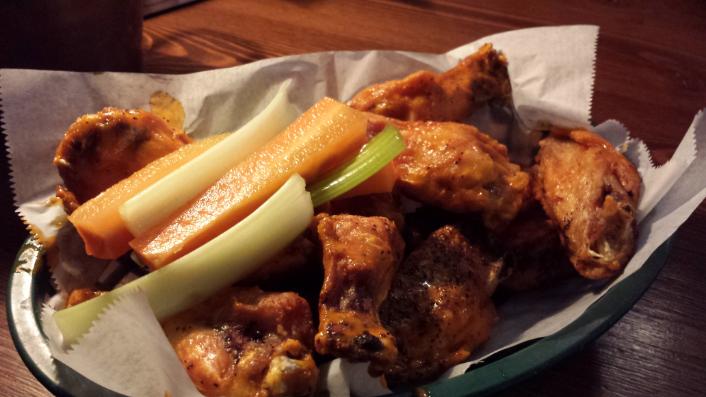 The Blue Door Longfellow, Minneapolis – photo by MNFoodBros
Minneapolis has discovered the secret to wings success: Just add bacon. Smack Shack wings – which are also served at 1029 Bar in town – are known for their accompanying bacon and blue cheese dressing, while Blue Door Pub serves up wings with a maple bourbon bacon sauce. Blue Door Pub also serves a sensational sweet-with-a-kick spicy peanut butter sauce called "Frogtown," as well as one of the most dynamic and best-named hot sauces around: "Steal Your Face," named after the Grateful Dead song and loaded with jalapenos and habanero peppers.
4. In Philadelphia, the best wings restaurants can be easy to miss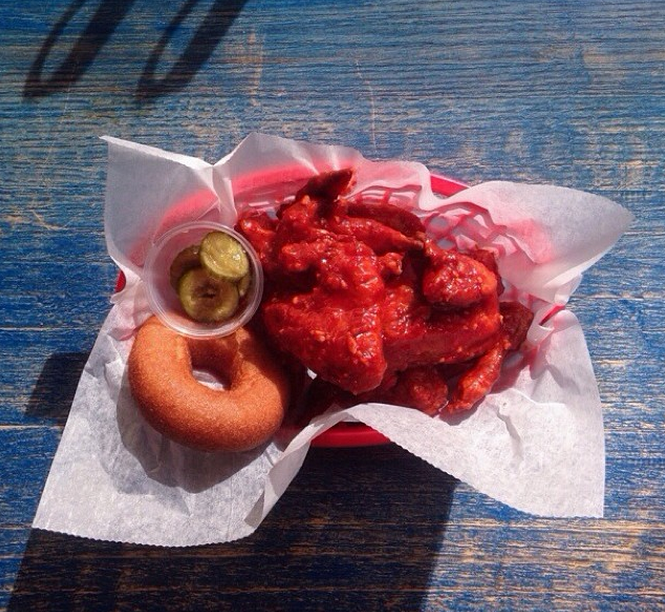 Two of Philly's best spots for wings come with rather confusing names: Federal Donuts and Memphis Taproom. But make no mistake: Both serve best-of-the-best wings that give the cheesesteak sandwich a run for its money. At Federal Donuts, uncut fried chicken wings are seasoned with flavors such as coconut curry, or topped with a chili garlic or honey ginger glaze. Cucumber pickles and a honey donut (naturally) complement every order for a plate that perfectly balances the sweet and savory. At Memphis Taproom, the distinguishing factor is beer. Hot wings are brined with Pilsner, and the exhaustive accompanying menu of draft and bottled brews encompasses everything from pumpkin ale to chocolate stout. The meal is best enjoyed outside in the beer garden.
3. Austin keeps its tasty wings weird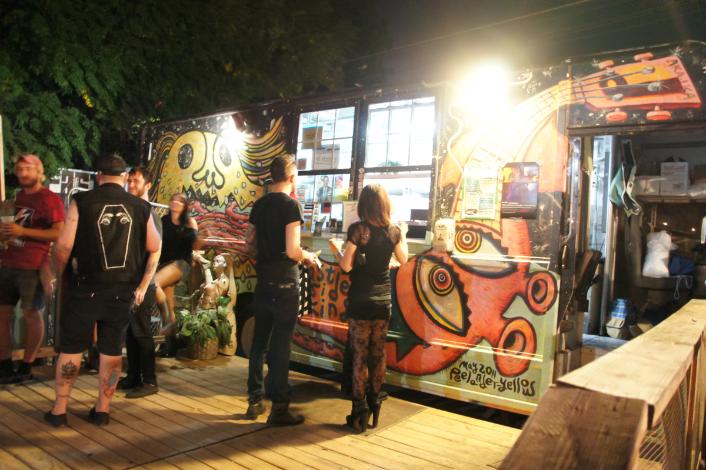 East Side King, Austin – photo by testerfoodblog
Not surprisingly, offbeat Austin serves up offbeat wings. Sauce options at Pluckers Wing Bar include sesame, cajun and (yes) Dr. Pepper, flavored with the classic soda. The restaurant was started by two University of Texas at Austin students and has since branched out to locations across Texas (including another city on this list, Dallas). The Asian-fusion favorite East Side King puts its own spin on wings by adding a sweet and spicy Thai-influenced sauce, as well as mint and cilantro for flavor garnish. Also unique? These wings are gluten-free.
2. Add wings to the list of superb comfort foods in Chicago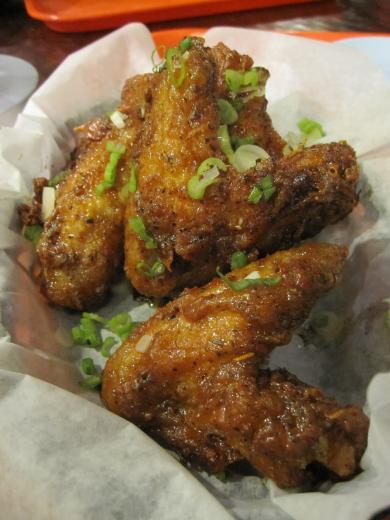 Crisp, Chicago – photo by chocoamylatte
From hot dogs and pizza to ribs and burgers, Chicago has clearly mastered the art of comfort food – and wings also belong on the city's list of diet-challenged fare. One of the most popular spots in town is the low-key Buffalo Joe's. This restaurant makes no bones about the spiciness of its signature house-made wings sauce, which it calls "suicide sauce." The Windy City's sophisticated side, meanwhile, is represented at Jake Melnick's Corner Tap, featuring a dark wood bar and dim mood lighting. The ambience complements a menu where wings come dressed in inventive sauces with ingredients such as sriracha, cayenne and garlic. A monthly "chef's creation" keeps the menu fresh.
See 6 tips, like when to book your ticket, from the Hopper research team that can save travelers hundreds on their flights to Chicago.
1. It's no wonder Buffalo helped spur a wings revolution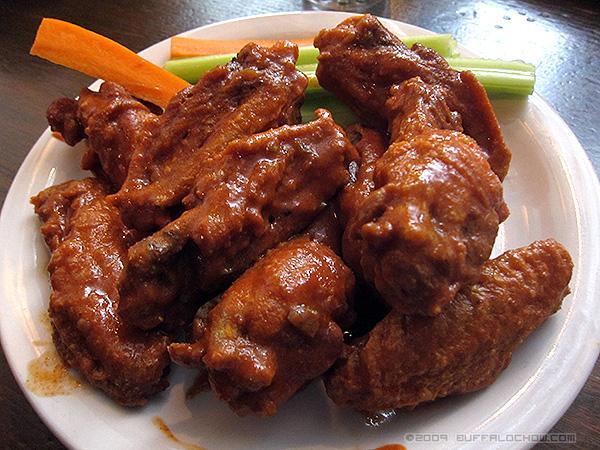 Gabriel's Gate, Buffalo – photo by buffalochow
No wing list is complete without a nod to the place where buffalo wings were born. And no trip to the city is complete without a visit to Anchor Bar, which claims to have invented these signature wings in 1964. The sauce that helped launch a new food movement is still used today, with a recipe that remains a closely guarded secret. The other big name in town is Duff's Famous Wings, which has several locations throughout New York and Ontario, Canada. Its sauces take heat to new levels; the "Armageddon" and "Death" sauces in particular are not for the weak of heart.