The southern half of the American landmass is a whole different world from the north and exploring it makes for a deeply fascinating travel experience. But before you can begin, you have to confront the difficult question of where to go or at least, where to start. If you live in Washington D.C., we've made the decision a little easier for you by calculating the 10 cheapest destinations, on average, you can fly to in South America. Encompassing tourist hubs such as Cuzco and Cartagena, as well as lesser­-known cities like Santa Cruz and Guayaquil, our rundown has enough diversity to get anyone's feet itching. So go on, indulge your wanderlust and have a look down our list of fabulous Latin destinations.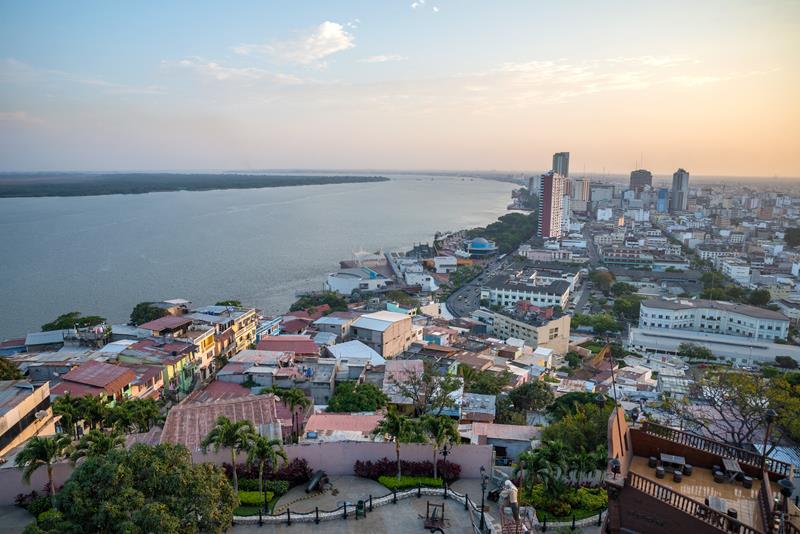 Ecuador's biggest city, a bustling port town sending cacao and coffee across the Pacific, Guayaquil has achieved an unlikely evolution over the past few decades. Its riverside Malecon lies at the heart of this transformation, knitting together restaurants, shopping malls, gardens and museums as it runs up to a historic lighthouse with stunning views across the city. Las Penas, the city's pretty old town, is dotted with bohemian art galleries occupying shady courtyards, while the city has an ace up its sleeve as a launching point for trips to the Galapagos. All flights from Washington involve connections; get there in 18 hours with Avianca or pay an extra $50 to arrive in eight with Copa.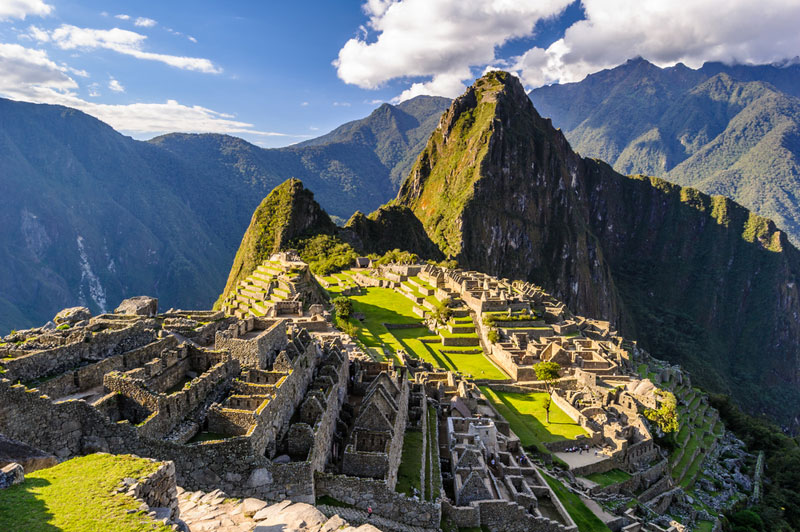 Among South America's most spectacular cities, Cuzco is a microcosm of the last 500 years of Andean history. Inca ruins cling to the city's cracks and foundations alongside deliberately declarative Spanish colonial architecture. As well as exploring these evocative ruins, travelers can enjoy the city's latter­-day evolution into a major tourist center packed with bars, clubs and varied eateries serving tasty traditional dishes. Copa and Avianca again offer the best deals on flights from Washington, all of which involve two connections and a journey time of at least 20 hours.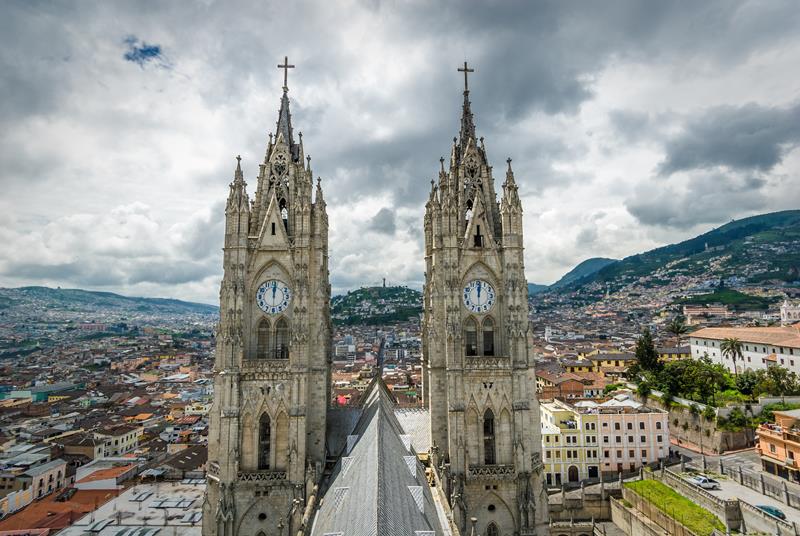 Ecuador's capital, spectacularly situated at almost 3000 meters beneath towering Andean peaks, is another fantastic blend of well­-preserved history and vibrant contemporary life. Its Old Town is among the best­-preserved in the Americas and, along with Krakow, was the first World Heritage site designated by UNESCO. Close by, the tourist district of the Mariscal is a very pleasant place to hang out, well­-served by quirky eateries and second­-hand bookshops. It's also the center of the city's nightlife, with locals mingling freely with travelers in the plentiful bars and clubs. Copa Airlines run the cheapest and fastest route from Washington, with one connection and a flight time of eight hours.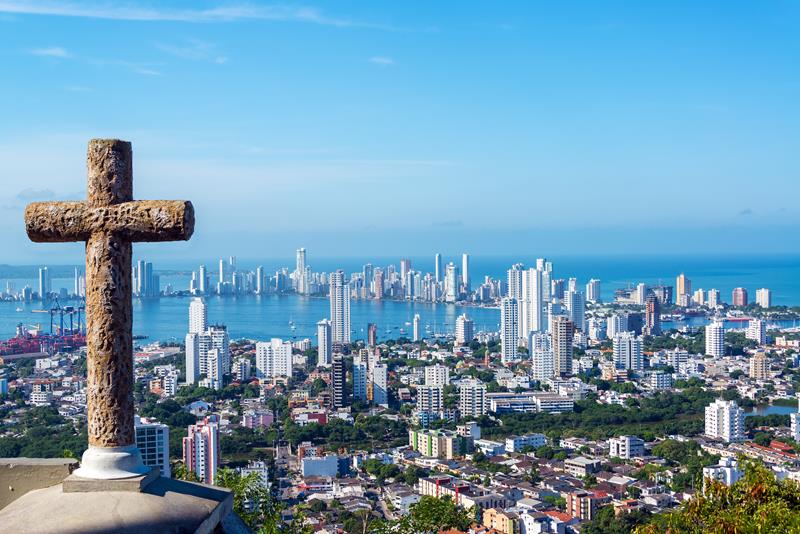 Combining the energy of Colombia with the tropical seaside beauty of the Caribbean, Cartagena is the jewel in the crown of South America's Caribbean coastline. Its exquisite old town, a maze of medieval streets weaving down to the city's historic port, is packed with pretty colonial buildings, many repurposed as stylish hotels and wine bars. Then there's the city's stretch of sand and coastline, Bocagrande, a strip of condos and resorts fronting a palm-­studded beach. JetBlue run the cheapest and fastest flights, which take 15 hours to reach Colombia's Caribbean coast.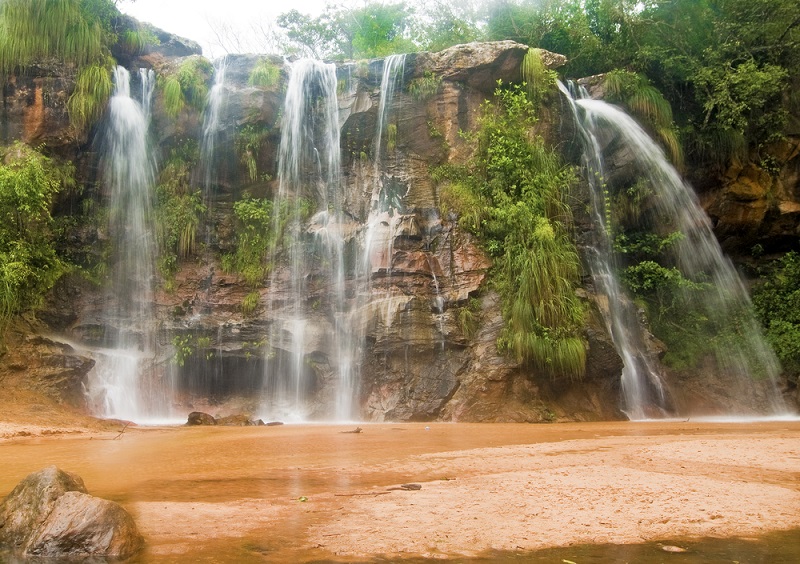 You're probably wondering where Santa Cruz is, and if you're assuming Argentina or Chile, then you're way off. It's Bolivia's economic hub and richest city, located in the heart of the country's sweltering tropical zone. In fact, this whole region is often forgotten about, as most people associate Bolivia with snow­-capped Andes. But while Santa Cruz itself is noticeably more concerned with finance and industry than culture and tourism, it's an interesting place to see another side of Bolivia, a great base for trips into the jungle, and home to the country's biggest gay scene. Flights are at their cheapest during April and May, when the city is swathed in vibrant green following the rainy season. Avianca offer the lowest airfares.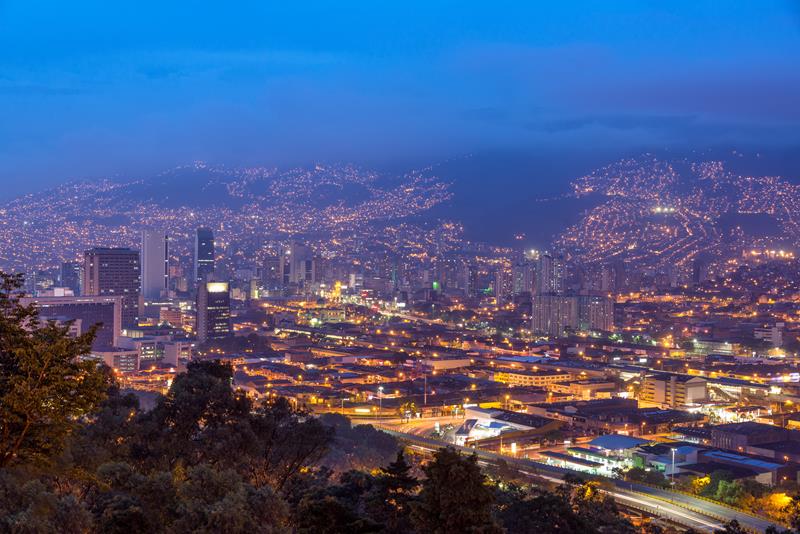 Medellin, Colombia's "city of eternal spring," has perennially warm, sun-­drenched days and balmy nights that make it a terrifically pleasant place to hang out. Add to this excellent museums, great food, lively bars and a fantastically vibrant club scene, and you've got the kind of city where backpackers accidentally end up staying for months and travelers unintentionally morph into expats. (It's a sudden and stunning change for a destination that was once gritty and un-traveler-friendly.) There are no direct flights from Washington but Copa run an excellent­-value route with one connection and a travel time of around eight hours.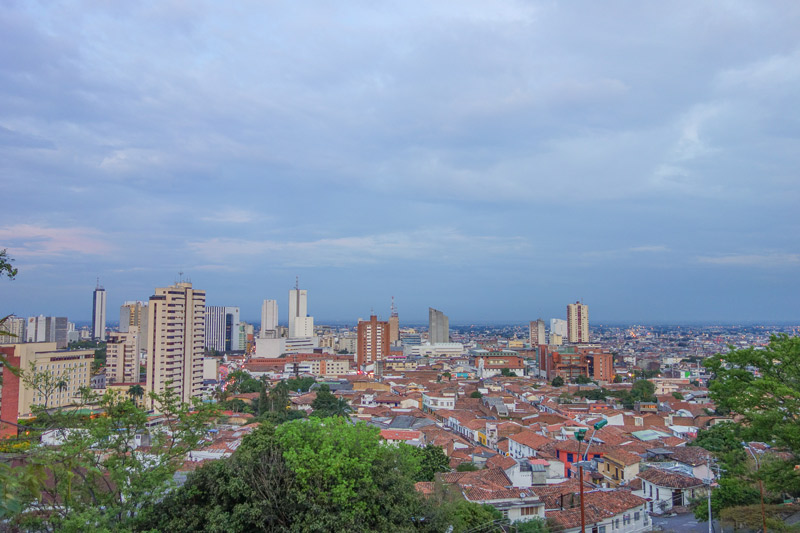 Unlike Medellin, which is now a tourist hot spot, Cali is a fantastically real Colombian destination: still a little gritty but with a club scene that rivals the best the continent has to offer, including an excellent house and techno culture. Even better is its array of salsa clubs, beaten only by the salsa heartlands of Havana. Copa again run the cheapest and fastest route from Washington, with one connection and a flight time that varies from eight to thirty hours. Be sure to choose a ticket that combines a low price with a short travel time.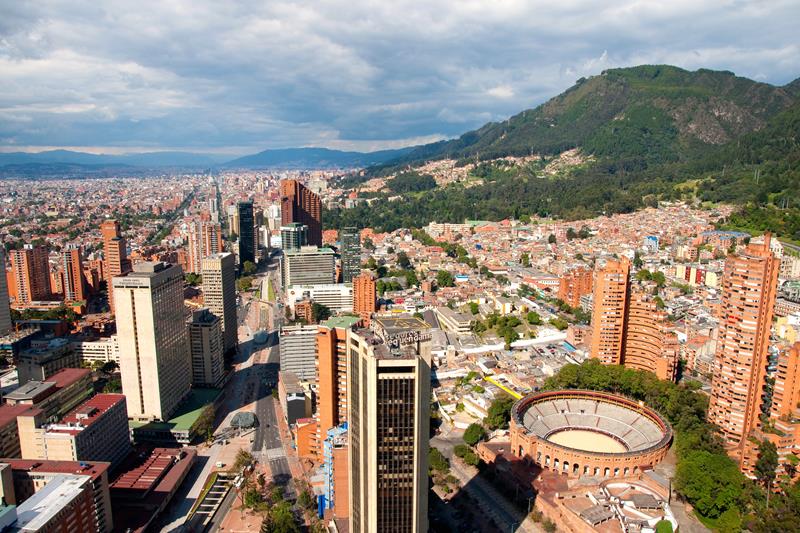 Bogota's buzzing historic center, La Candelaria, is a colorful warren of colonial homes interspersed with pleasant cafes and bars. To the north lie a patchwork of wealthier neighborhoods full of trendy shopping malls and top-­end, wallet-emptying restaurants. Centered on the city's bullring, La Macarena is the place to go to drink with the city's bohemian crowd, while another alternative zone is Chapinero, center of this frequently macho city's very happening gay scene. If all this sounds worth discovering, then you've a choice of flight options: The cheapest airfares are on JetBlue's connecting flights, or you can half your travel time by flying direct with Avianca.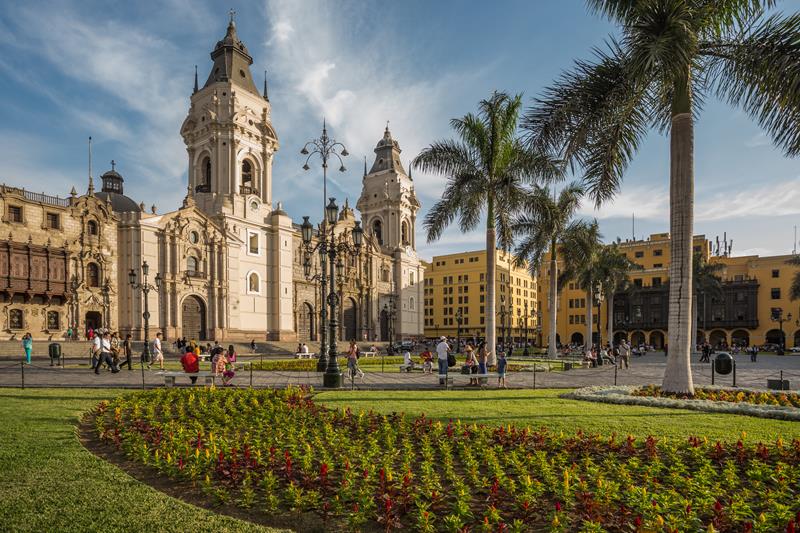 If you end up choosing Lima as your vacation destination, then it probably won't be for the city itself but for Peru's surrounding natural and historic wonders. Hike through dense jungle, ascend a green slope, then step suddenly into the mighty, elevated stonework of Machu Picchu. Gaze down on the shifting blues of the broad lagoons cupped in the center of the Cordillera Blanca. And it's worth diving into the dusty, fume-filled depths of Lima itself: fantastic food, from white-­linen restaurants to ramshackle street stalls, and a lively Pisco-­fueled disco scene await as your rewards. All flights from Washington involve connections; Avianca offer the cheapest airfares, on flights that are just as quick as any alternative.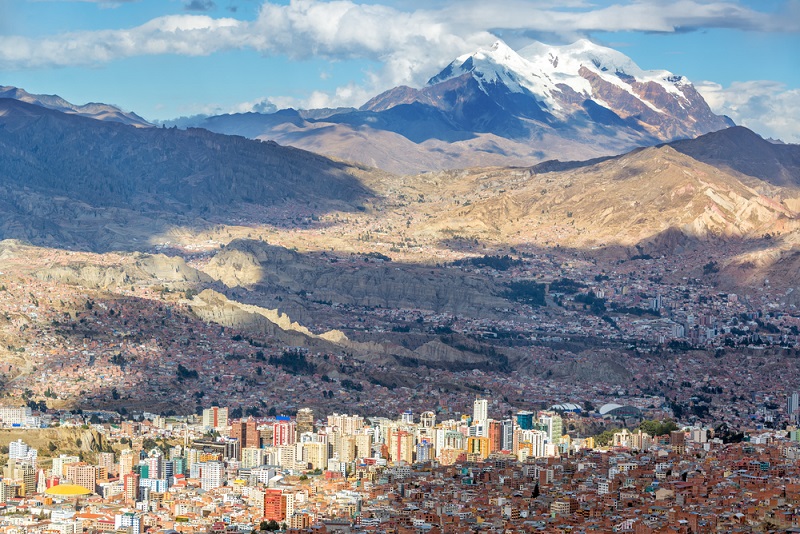 Spectacularly situated in a gorge slashed into Bolivia's famous Altiplano, your first sight of La Paz is one you won't forget. The atmosphere at street level is pretty memorable, too: La Paz is a crush of cultures and identities, with gleaming modern office blocks and bank headquarters towering above colorful markets such as the Witches Market, where stalls sag beneath the weight of dried frogs and llama fetuses, used in indigenous Aymara rituals. Drop into the city's lively folk-music clubs, or head out into the surrounding mountains on one of myriad breathtaking hikes. The only carriers operating flights from Washington are Copa and Avianca, and the latter generally have both the cheaper airfares and shorter travel time.