Fancy swapping the pomp and purposefulness of the United States' capital for a chilled-­out vacation among the gently swaying palms of the Caribbean? Well, here at Hopper we've made doing so much easier for you. By analyzing the results of thousands of individual airfare searches, we've calculated the 10 cheapest Caribbean destinations that you can fly to from Washington Dulles International. So now all you have to do is decide which of these fragments of tropical paradise you wish to escape to most: Would you prefer Santo Domingo's heady blend of colonial history and wild nightlife or the white-­sand­-seclusion of Dutch Aruba? The plush resorts of Montego Bay, or the authentic vibes of Kingston? Read on for some tips.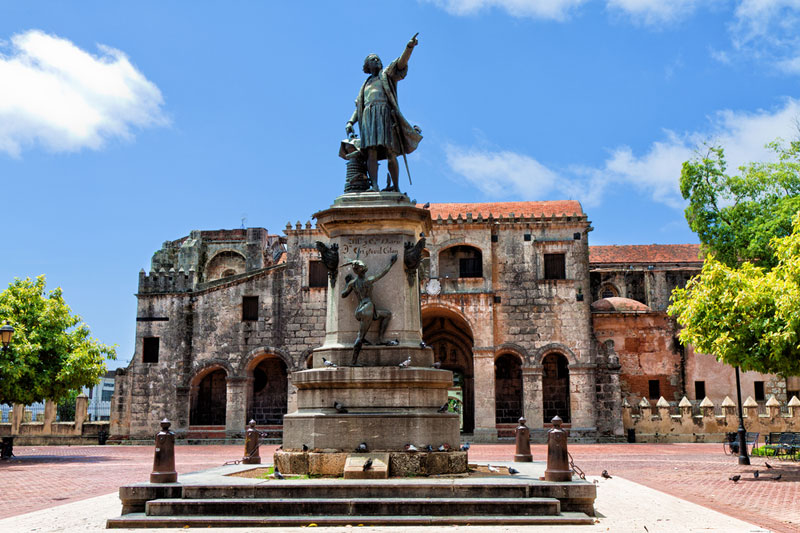 To get a little deeper into Santo Domingo than just its fringe of golden beaches, dive into its historic capital city. At its heart lies an old town studded with palms, a picturesque warren of colonial buildings prettily situated beside the Rio Ozama. Meanwhile, modern life unfolds most vibrantly along the breeze-­cooled Malecon, where restaurants, bars and clubs look out over the turquoise swell of the Caribbean Sea. All flights from Washington involve connections and Delta offer the cheapest airfares, with prices especially low throughout May, although this is also the rainiest month of the year.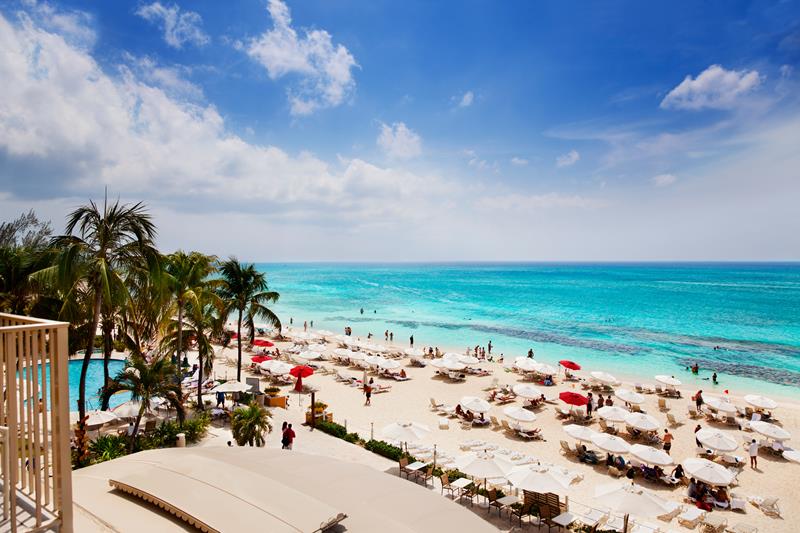 The Cayman Islands are a Caribbean-­based British territory and tax haven. As a vacation destination, it's an expensive and curious mix of the extremely touristy and the undeniably exquisite. On the touristy side are places crowded with souvenir shops hawking cheap trinkets and some crowded beaches. On the exquisite are opportunities to get close and personal with sea creatures including turtles, stingrays and, if you can scuba dive, a huge amount more. United operate the cheapest flights from Washington, with one stop and a journey time of upwards of 15 hours.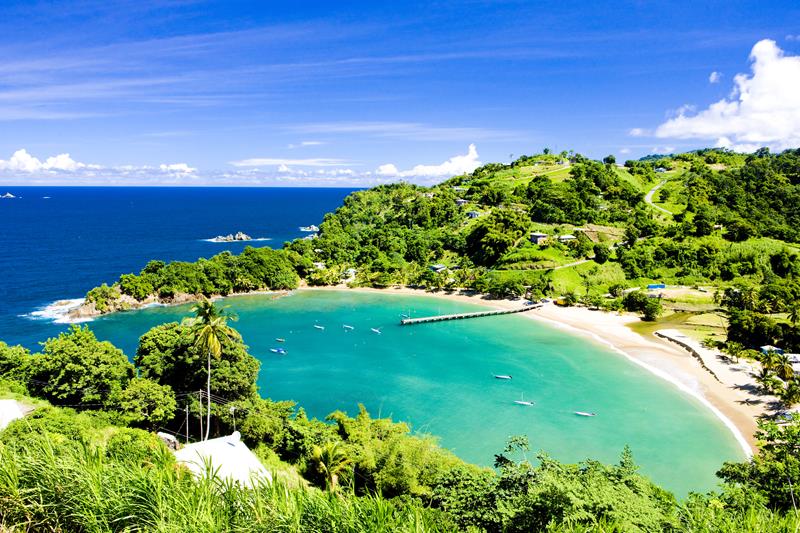 Capital of Trinidad and Tobago, Port of Spain is in fact a gateway to many of the country's less well­-known sights and attractions. It's located on the island of Trinidad which, despite being swathed in quintessential tropical-island beauty, has remained relatively untouched by the giant cruise ships nosing their way round the Caribbean. If you're looking for a less crowded and more adventurous Caribbean experience, then exploring the monastery­-capped mountains, verdant rainforests, golden beaches and wildlife-­filled nature reserves of Trinidad could be the perfect option. United operate the cheapest flights with one connection and a flight time of around 13 hours.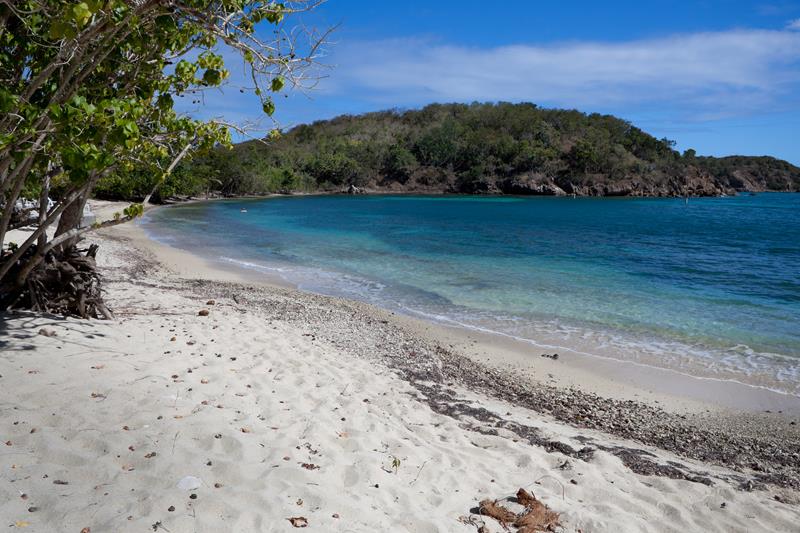 Dotted with distinctive Danish architecture, Christiansted is the capital of Saint Croix, the largest of the Virgin Islands. It's full of fascinating colonial­-era buildings including a yellow­-brick fort, an Apothecary Museum and an old Danish Customs House. But while Christiansted is interesting, it's the islands spectacular back-country that draws most visitors, a rolling tapestry of rainforest-cloaked mountains, lush valleys, and palm-­studded beaches. All flights between Washington and St. Croix involve connections; US-­American run the cheapest, while United run the fastest.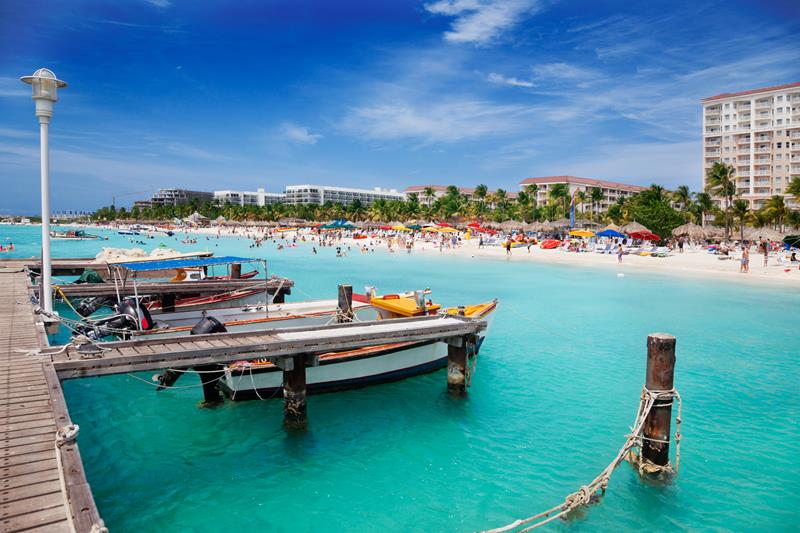 Truly get away from it all with a trip to Oranjestad, largest town on the Dutch colony of Aruba, a small sandy island located off the north coast of Venezuela. Aruba's main attraction is its pretty and varied coastline, with perfect white-sand beaches lapped by gentle, turquoise water lining its southern shore, and a wild, craggy, Atlantic­-exposed northern coast, great for walks with spectacular views down onto the wave-­hit cliffs and the wide ocean beyond. If such seclusion appeals, you've got two main options in terms of flights: Fly direct with United for around $450 and get there in four hours, or save $50 or so by catching a connecting flight which will take at least ten more hours to reach its destination.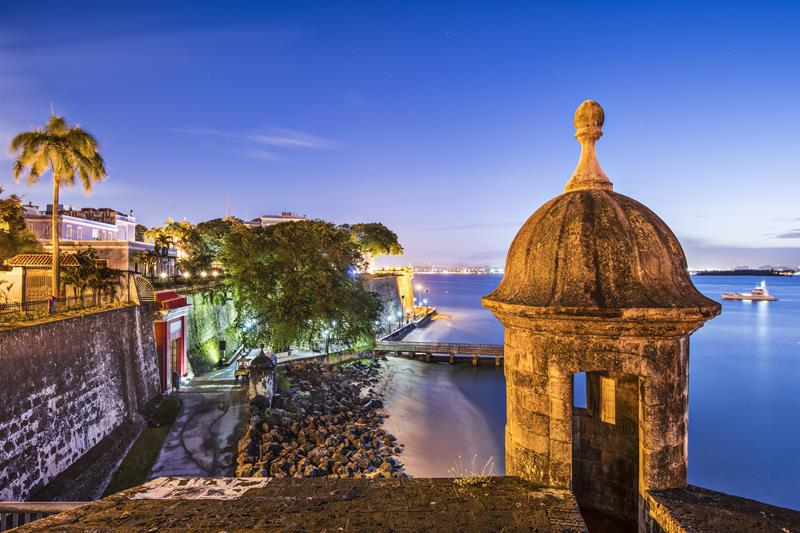 If you're seeking a simple destination for a short break from Washington and have never been to Puerto Rico's beautiful, vibrant and historic capital before, then don't even bother reading on. Simply snap up these superb-­value direct United flights, with a journey time of only four hours from Washington D.C. San Juan is among both the most fascinating and the most fun cities in the Caribbean, and almost certainly the number-­one choice for a brief city­-break from the chilly north of the United States. Its Spanish Old Town is an atmospheric, flower-­scented weave of cobbled streets and butterfly­-hosting balconies, dotted with 16th-century Spanish forts and churches and stylish 21st-­century bars.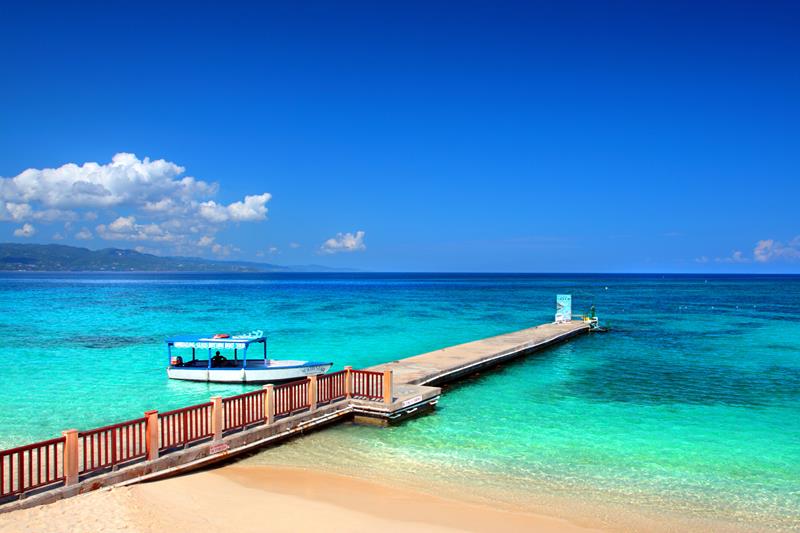 Curved around the white sands and lush forest of a beautiful crescent bay, Montego Bay is Jamaica's most idyllic vacation destination. Admittedly, the town itself is known for its raucous spring-break shenanigans and a year­-round high­-octane nightlife that may not quite meet your vision of tranquility. But simply sequester yourself away in one of the luxurious resorts that fringe the white-sand shoreline, like­ Secrets Wild Orchid, Royalton White Sands, or Half Moon Resort, and you'll feel like you've stepped into paradise. And it turns out flights to paradise are pretty darn cheap. Fly indirect with US­-American or Delta for only $350, or pay a little extra to travel direct with United.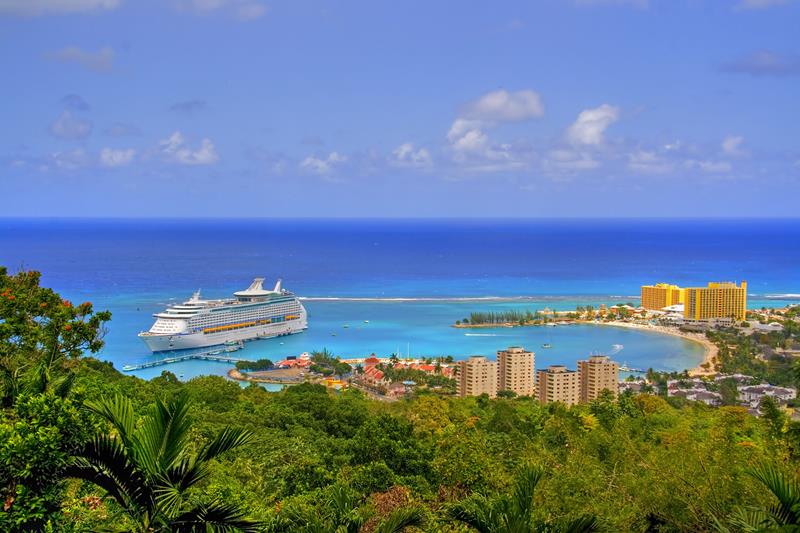 Kingston, Jamaica's capital, is situated diagonally opposite Montego Bay on the island's south coast, about as far as you can get from the resorts that clutter its north shore. So if the resorts of Montego Bay look more like eyesores than pieces of paradise to your eyes, and you want a more authentic taste of Jamaican culture, then Kingston, with its colorful markets, fantastic cafes, engaging museums and live outdoor music, is a much more appropriate destination. There are no direct flights from Washington, but Delta and US-­American both operate connecting flights that frequently fall beneath $350.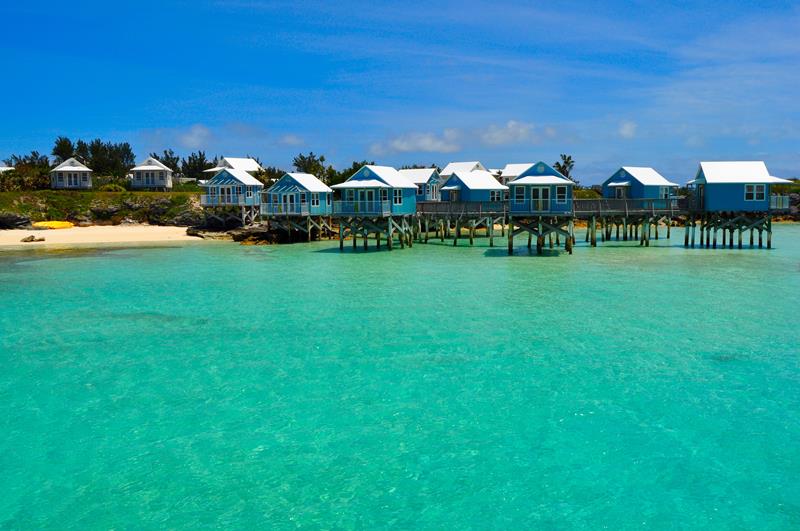 A fragment of tropical Britain marooned far out in the middle of the Atlantic, Bermuda ­(of which Hamilton is the capital)­ is packed with sights, attractions and pleasures waiting reward those willing to take the long trip out there. These include historical curiosities such as the town of St. George, where the sun pours down on British colonial architecture, a couple of great aquariums, a well­ put-­together maritime museum and plenty of great restaurants. But of course the island's main attractions are its fabulous pink-­sand beaches, as well as its terrific facilities catering to the affluent: world-­class golf courses, top-end dining, and exclusive accommodation options. Various airlines offer connecting flights at a good price, but Delta's are by far the quickest, with a travel time of just six hours.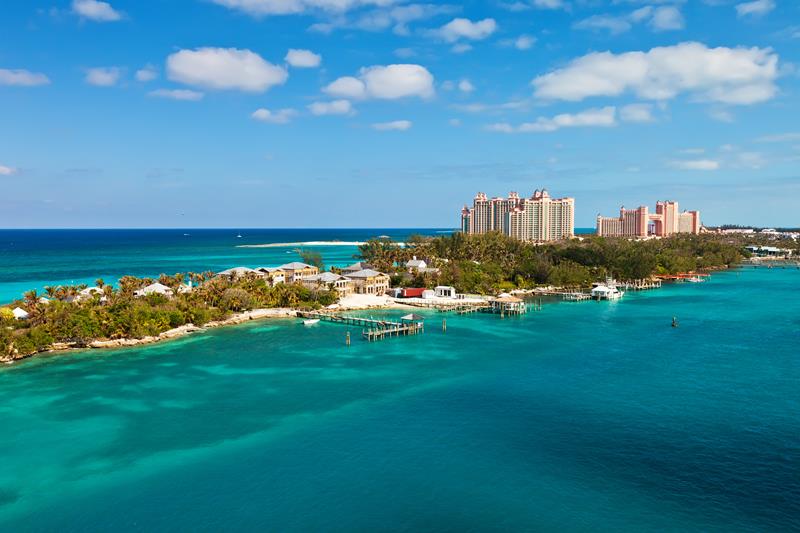 Capital of the Bahamas, Nassau is the ideal flight destination for anyone looking to mix remote tropical beauty with a little of city life and modern luxury. The nearby island of Grand Bahama, easily reached across the turquoise waters by charting a sailing boat, contains three national parks and six different eco­systems, from pine forest to mangrove swamp to the world's longest underwater limestone cave system. And you can then return to the more populated island of New Providence to enjoy its range of bars and restaurants, as well as to drop into some of the excellent tourist attractions located in the capital city, such as the terrific fun Pirates of Nassau Museum.