­­­­­­­­­­­­­­­­­­­­­­­­­­­­­­­­­­­­­­­­­­­­­­­­­­­­­­­­­­­­­­­­­­­­­ Ready to trade in Washington D.C.'s monuments and gridlocks for a different kind of destination? Then why not jump on an international flight and discover another country and culture, whether east across the Atlantic or south to the wilds of Central and South America?
To facilitate your escape across the border, we've calculated the 10 cheapest destinations you can fly to from Washington's Dulles International Airport. In doing so, we've found heaps of great­-value round-­trip routes, so now all you have to do is decide whether you'd prefer a cultured city break in Europe's antique capitals, a few days among spider monkeys in the Central American rainforest, or a weekend lounging on the golden sands of an exquisite Caribbean resort. Tough call, huh?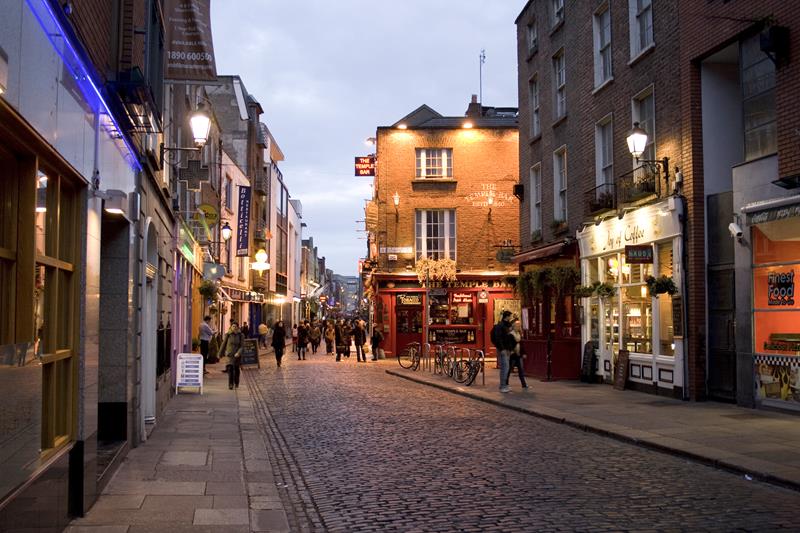 Reverse the journey of many American immigrants by crossing the Atlantic to visit Dublin, Ireland's vibrant and historic capital city. The city's history is brought to life at various fascinating museums. Its early days as a Viking trading settlement are evoked at Dublinia & the Viking World; its role in the evolution of the United States at the Jeanie Johnston Famine Museum, a recreation of a ship that crossed the Atlantic several times in the 19th century; and the city's eventful 20th century at the terrific Little Museum of Dublin. And once you've absorbed all this engrossing history, you can relax with live Irish folk music at one of the city's innumerable lively pubs. Cheap, direct United flights will whisk you to the Emerald Isle in less than eight hours.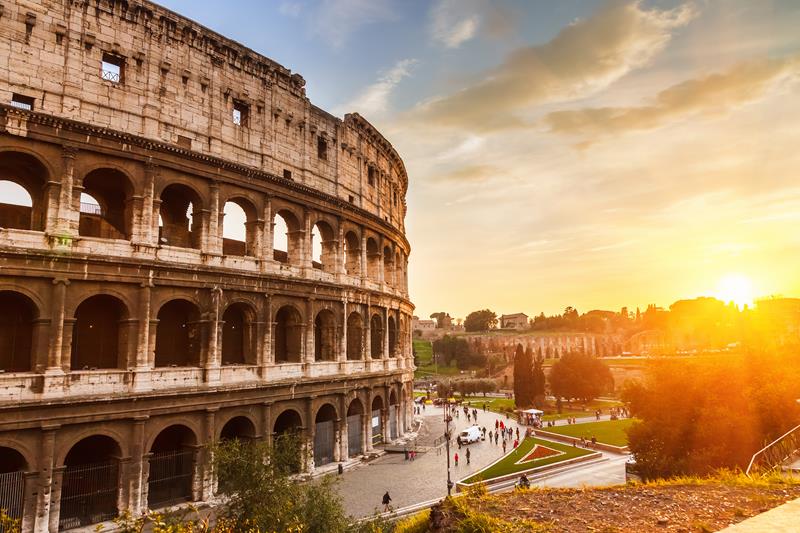 Seat of the greatest empire of antiquity, Rome is packed with big­-hitting sights. The Colosseum, Roman Forum, Roman Pantheon and Castel Sant'Angelo all powerfully evoke this lost empire, and when seen in close succession those imperial days are conjured with even greater intensity. And there are some magnificent structures from other periods, too, from the Baroque Trevi Fountain to the haunting Capuchin Crypt. But Rome isn't all imposing, imperial history: It's full of beautiful cobbled streets, lamp-lit parks, wooden wine bars and, of course, a hearty selection of the world's finest restaurants. Get there in 20 hours on connecting flights from Russian carrier Aeroflot, or arrive in the half time for $500 extra with Lufthansa.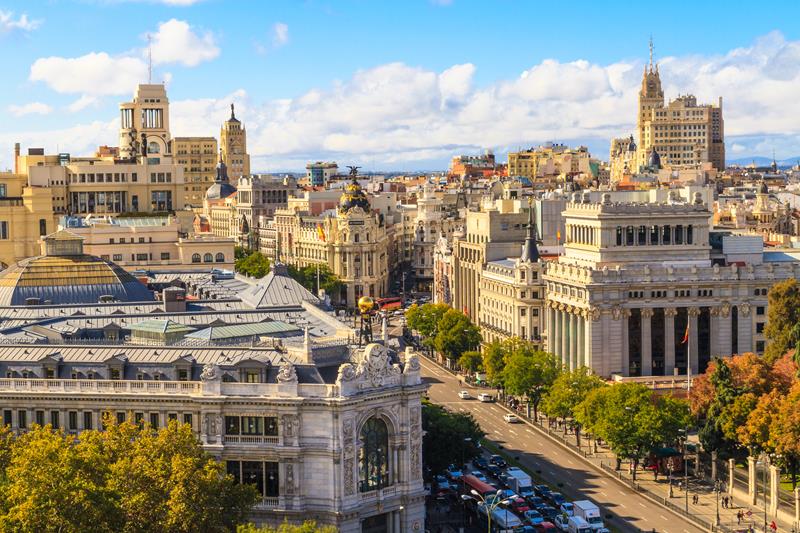 To reach stunning Spain, travelers can soar over to the sun-­baked Iberian Peninsula on connecting Aeroflot or Turkish flights, both of which take around 24 hours to reach Spanish soil. Alternatively, they can fly direct with Lufthansa or United, which will get them there in less than half the time but cost $400 more. But regardless of whether travelers opt for the lengthy journey time or the lofty airfares, it will feel worth it once they step out among the Catholic spires, neo­classical palaces, extravagant plazas, incomparable art galleries and myriad delicious tapas joints of Spain's centripetal capital.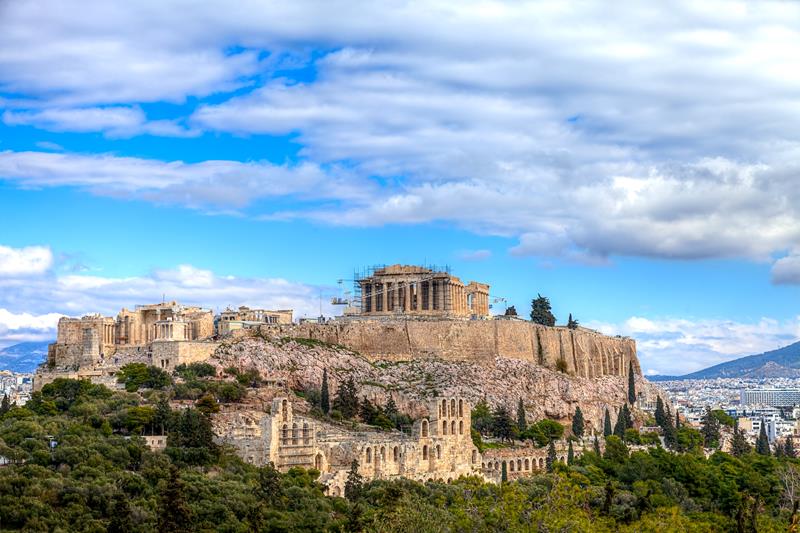 Athens is famous for its classical history, but it's rarely mentioned how beautifully situated the city is, enclosed by three mountains and spread across 12 smaller hills. The ancient Athenians made excellent use of this topography, building their most spectacular districts atop some of them. And while the city's streets can be beautiful, particularly in the shady, cafe-­lined districts at the foot of the Acropolis, it's always a great pleasure to rise above the heavy heat of the city and look out over the surrounding landscape ­on a clear day. All flights from Washington D.C. to Athens involve connections, and Aeroflot operate the cheapest, closely followed by Brussels, Swiss and United airlines.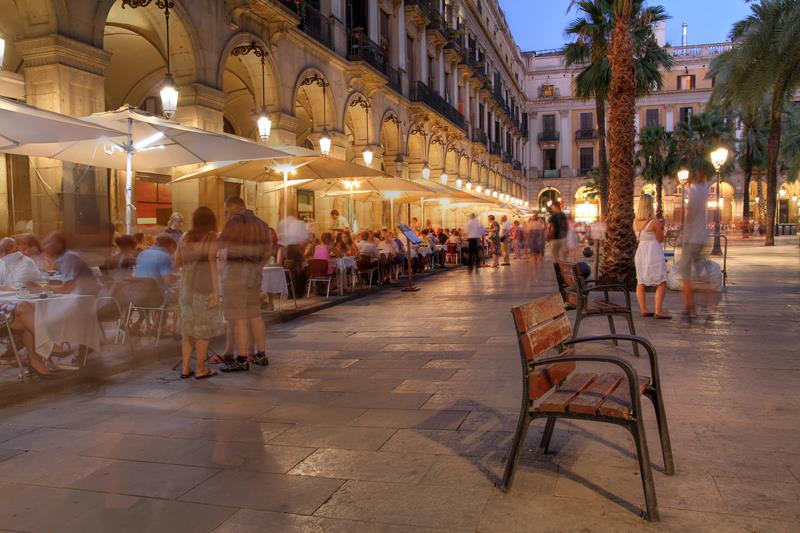 Airfares to Barcelona fall particularly low through the second­ half of April and the first half of May, and there could hardly be a more beautiful time to visit the Catalonian capital. Watch the city reawaken from its brief winter snooze, its streets sun­-glazed and warm, flowers decking the pretty parks and snaking up Gaudi's world­-famous structures. Wandering among the sunlight and scent is an absolute pleasure, only heightened by beautiful pedestrianized districts of El Raval and Barri Gotic, packed with excellent ­ and remarkably affordable ­places to eat. There are no direct flights from Washington, but both Aeroflot and Turkish offer some excellent deals on connecting airfares.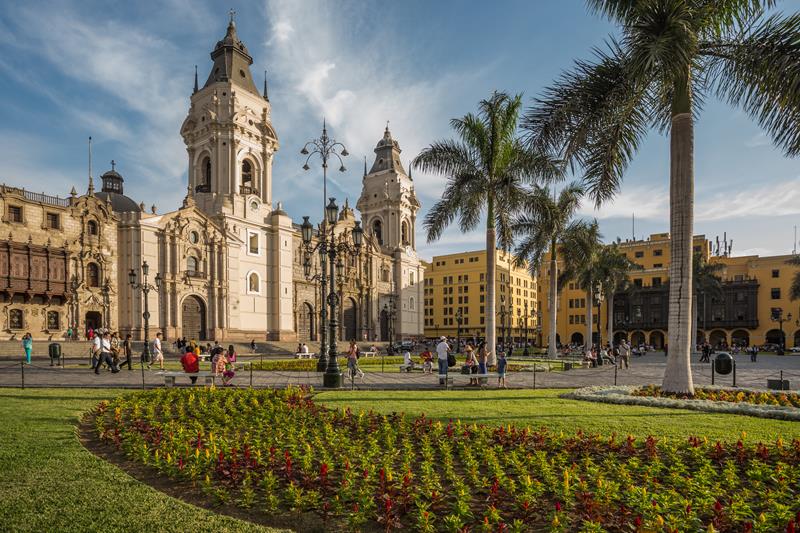 Lima is among the world's driest capital cities, matched only by a handful in sub-­Saharan Africa, and its dry heat has certainly contributed to its reputation as a smoggy, crowded, un-appetizing city. Most use it as a springboard to see other parts of Peru, and with such incredible Inca ruins as Machu Picchu and the Lost Valley, alongside natural wonders like the Colca Canyon, who could blame them. But if you quit the capital too quickly you'll miss out on experiencing its fantastic food: ­It's perhaps the best capital in South America for the culinarily adventurous. The best­-value flights are with Avianca, and airfares are at their lowest during April and May, at the tail-­end of the city's hot, dry summer.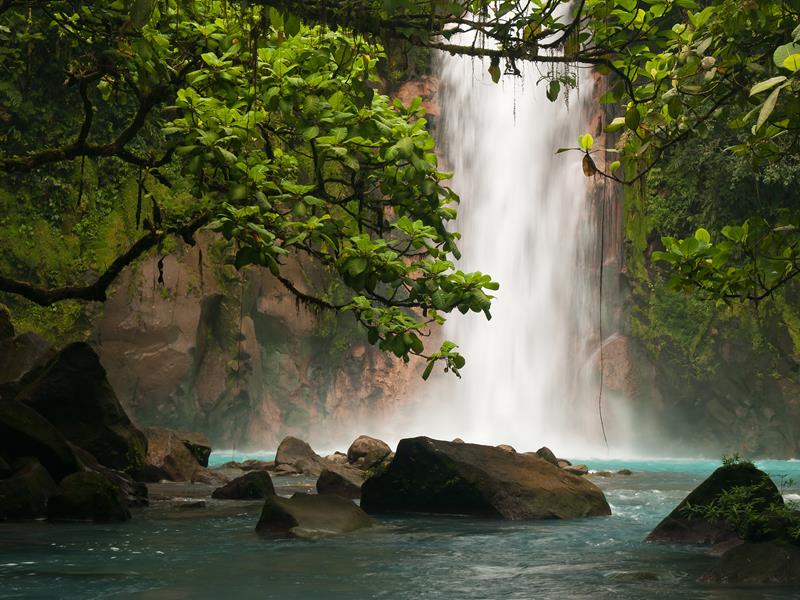 While it pays to spend a little time in Lima before rumbling off to see the true highlights of Peru, the same can't be said of San Jose. As soon as you arrive in Costa Rica's cramped capital, you should be preparing to head out into the spectacular natural world that lies beyond. With national parks covering almost 25% of the country's land area, encompassing pristine beaches and dense rainforest, towering mountains and black-­scarred volcanoes, Costa Rica is the world's leading destination for sustainable eco­-tourism. Avianca operate great­-value flights which involve one connection but a journey time of just six hours, only a couple of hours longer than United's direct flights which cost $150 more. Cheap airfares are available throughout April, May and June.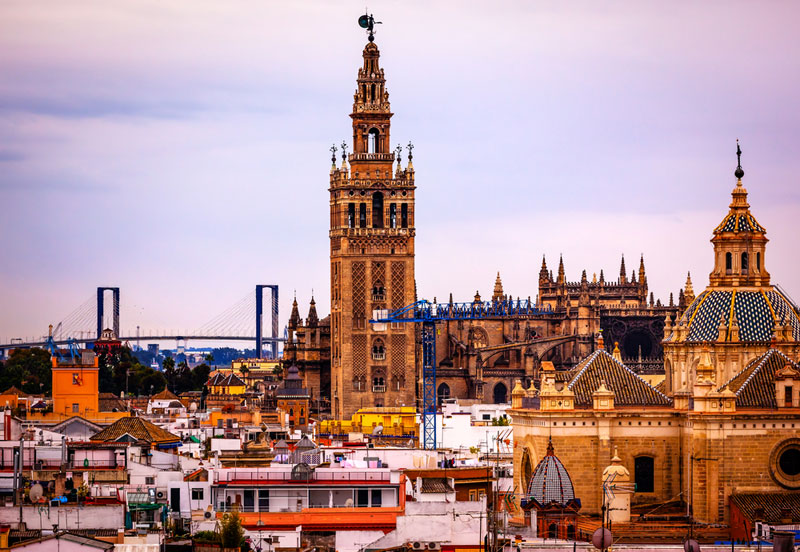 With great value airfares available through March, April, May and June, now might just be the time to discover one of Central America's little-trodden gems, El Salvador. Of course there were excellent reasons for it remaining so long undiscovered, but the decades of violence are now past, leaving only a few heartbreaking but fascinating museums, monuments and memorials in their wake. Elsewhere, El Salvador's coast offers some of the best surfing in the Americas, and there are fabulous opportunities for eco-­tourism amongst its lush forests and glittering lakes. Avianca run a good­-value direct route for around $570, but you might be willing to tolerate a few hours more travel time and take United or AeroMexico's connecting routes, which knock round-trip airfares down to under $520.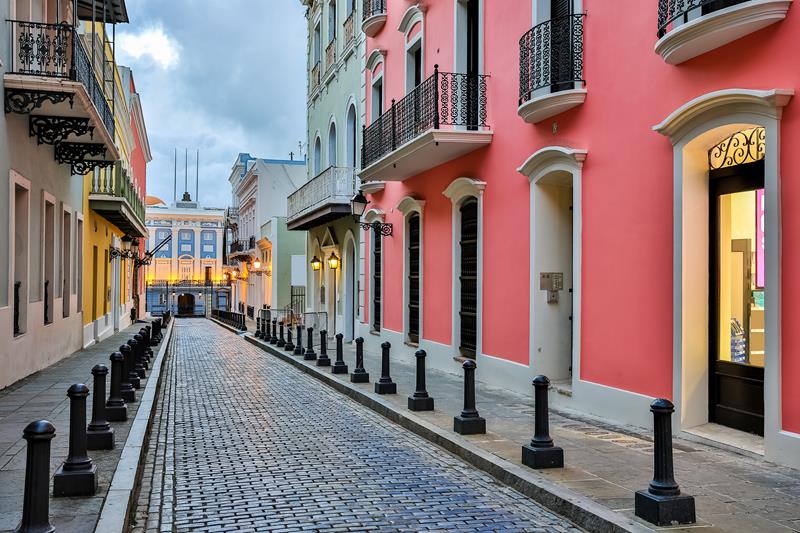 Swoop into the Caribbean on great-value direct United flights, which can fall as low $360, or on connecting US­-American flights, which usually hover at a marginally lower price. Puerto Rico's glowing capital is a blend of the traditional and modern: Its wall-­ringed old town feels trapped in the 18th century, and you almost expect to see the swing of an ankle-­length skirt appear round the corner of one of its narrow cobbled streets. But beyond this perfectly-­preserved slice of colonial history lies a buzzing modern city full of shopping malls and stylish bars. Beyond that, of course, lies the golden sand and wild tropical forests of Puerto Rico.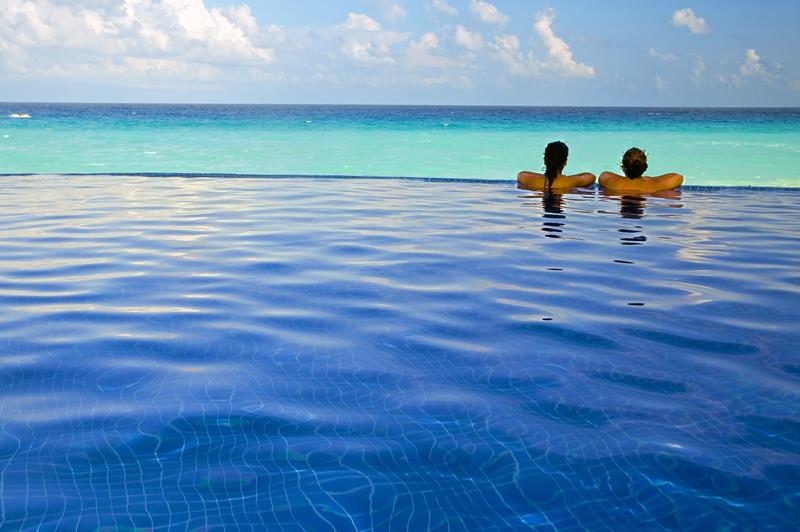 Finally, for any Washington residents simply looking for a relaxed getaway somewhere beautiful and beach­-based, the cheapest destination from Washington will be perfect: the golden Mexican sands, Mayan ruins, glittering sea, top-­end restaurants, colorful street stalls, towering resorts, wild nightlife and gorgeous scuba spots of Cancun. It's a stupendously simple trip to take, and with both Frontier and United operating frequent and super-­cheap direct flights from Washington that take under four hours to reach Mexico's Caribbean coast, you'll likely uncover an inexpensively wonderful destination.